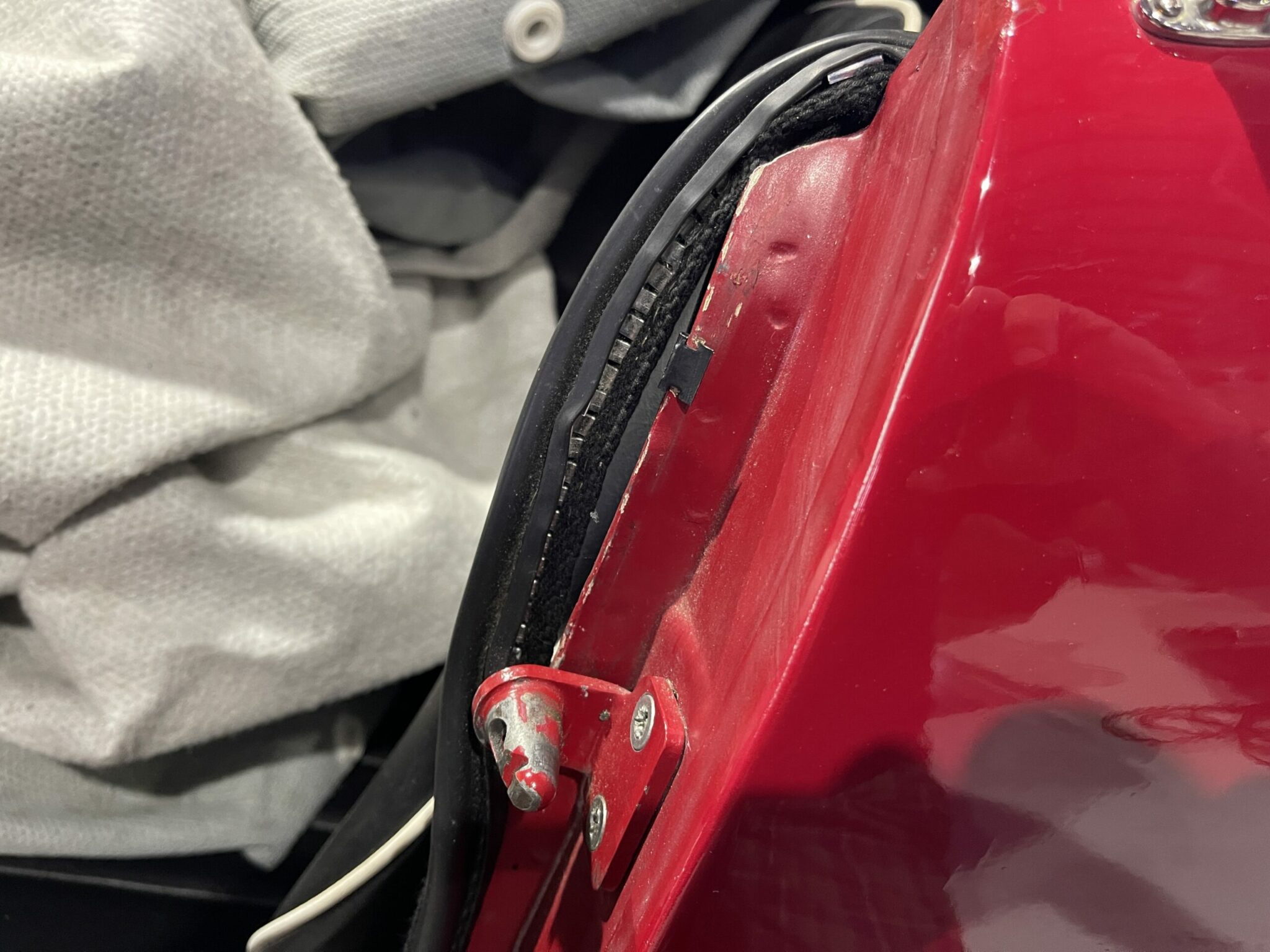 Door seals on Bugeyes aren't perfect. When installed properly they look great and create a soft barrier between the door and the body of the car, dampening vibrations and aiding in door fitment. Unfortunately, after repeated attempts to enter and exit the vehicle and brushing up against the seal, it can pull away from the body, creating something similar to what you can see in the above photo.
Fortunately, it's simple to repair this malady, and you can do it from the comfort of your own garage. In the video below, we'll show you the best way to fix your separated door seal:
[Read more…]

about Door Seal dilemma: How do you fix a Bugeye door seal that has fallen off?