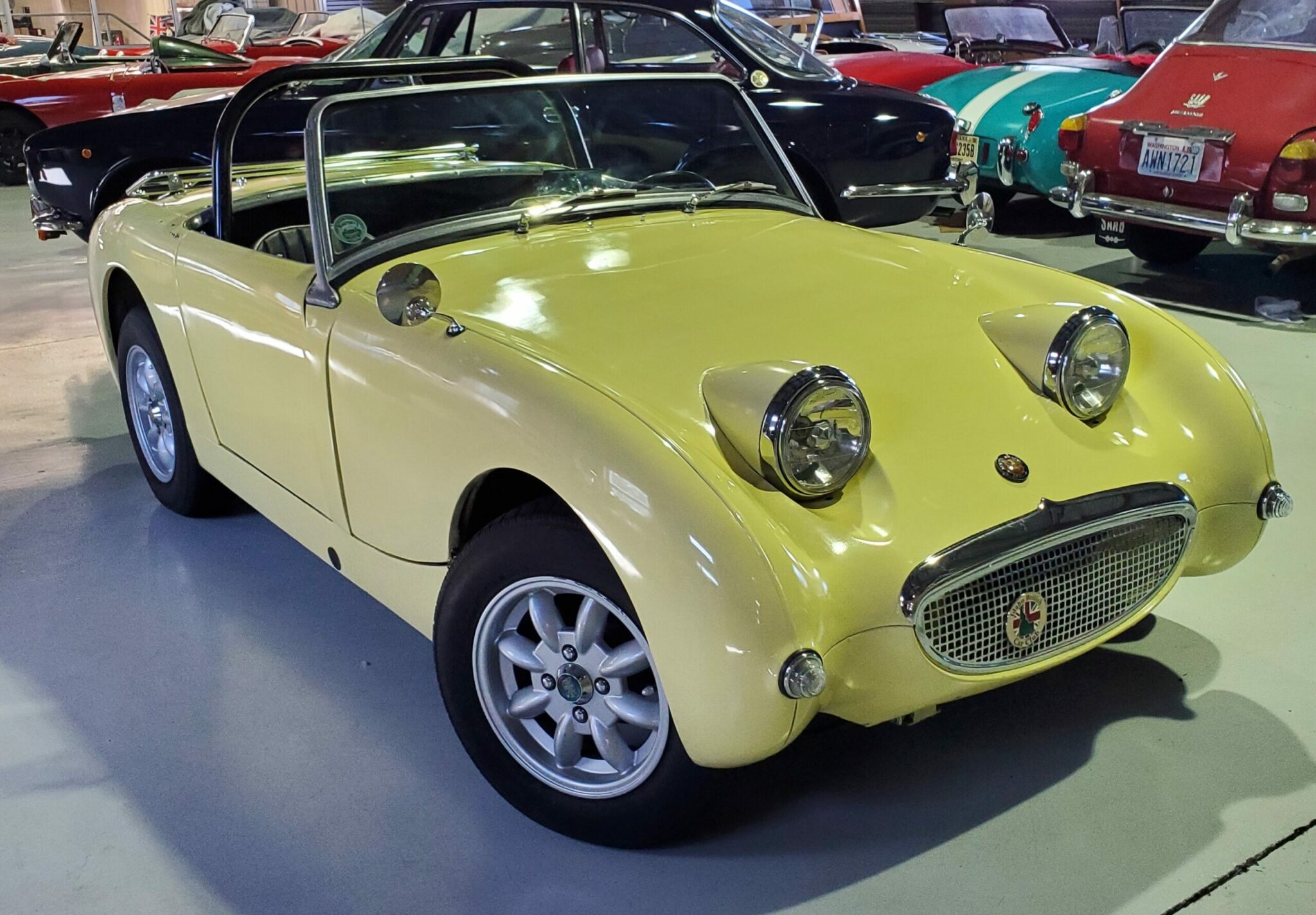 Barney (AN5L 33261) is a great 1960 Bugeye driver. It came to us from Idaho and is ready for its next home! If you want a modified Bugeye you can use without guilt, this is a great choice.
Prior owners have spent generously on many upgrades, all of which you can buy now at a depreciated price. The car is great, and drives great. Interior is very good, paint and exterior cosmetics are nice but not so nice that you have to worry about getting a stone chip or hand print. This car is a really attractive package at a great price!
This car has many of the best upgrades… a 1275 engine with upgraded roller rockers for improved valvetrain performance, rib case transmission, front disk brakes, front sway bar and rear tube shocks. Also installed is a high output starter, 123 electronic distributor, flip forward nose upgrade, an alternator for improved charging, a cross-flow radiator for improved cooling, cockpit style bar, luggage rack, upgraded leather wheel, chrome shift tower, minilight-style wheels, twin wing mirrors, and more!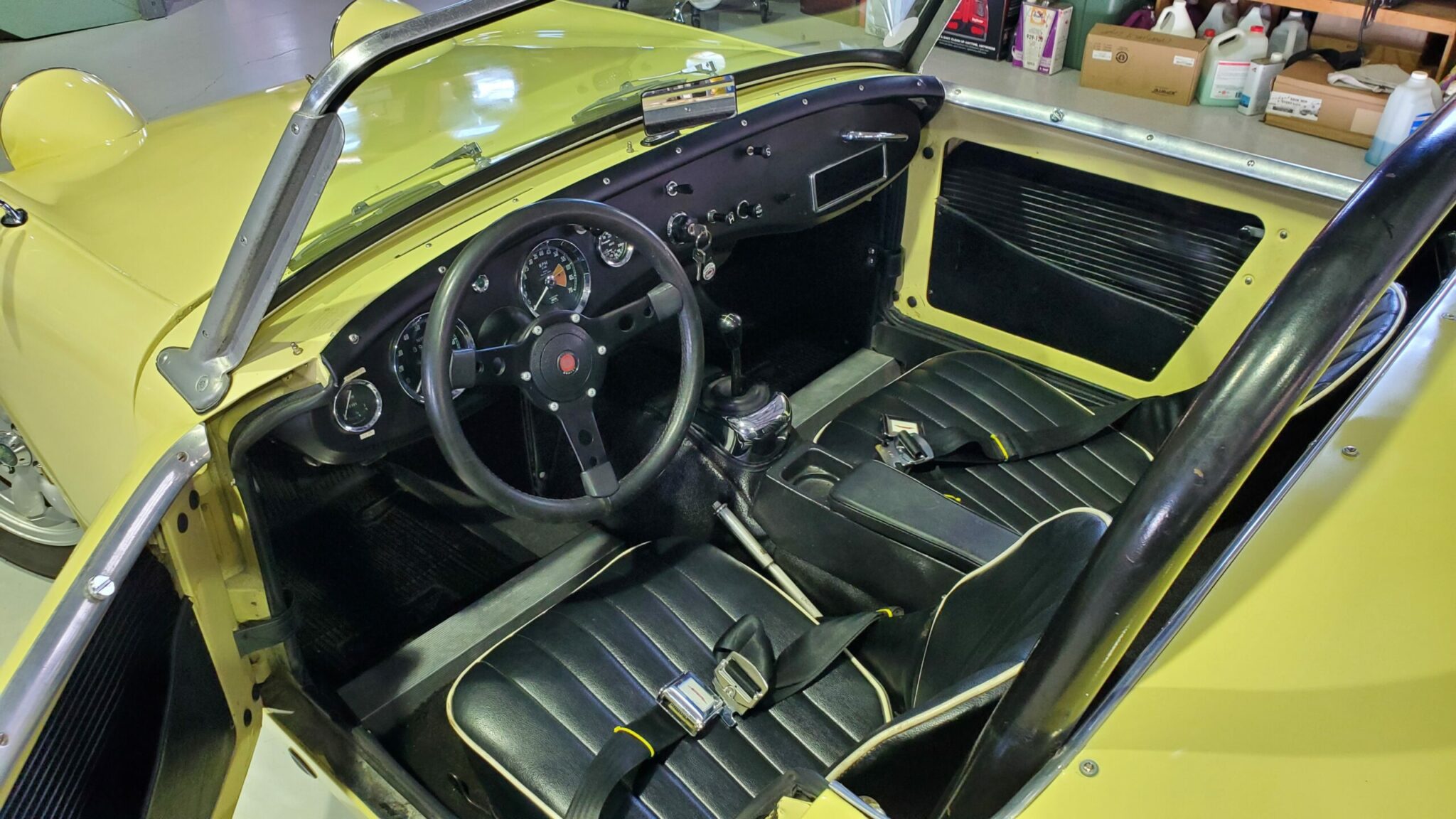 The custom tonneau is good, but could use new velcro around the roll bar (which we can sew on for the new owner). The top is torn at the front but is useable as-is – we'd love to mount a new one for you! The side curtains are in great shape, as is the top bar. The tires are older and need replacement, and fuel gauge needs repair. The flip nose needs reinforcing braces, (which we routinely weld into place) but customers are always happy to have the nice engine access with the flip nose. The floors are fine, just not tournament-grade restoration work. We can do as much or as little as the new owner would like!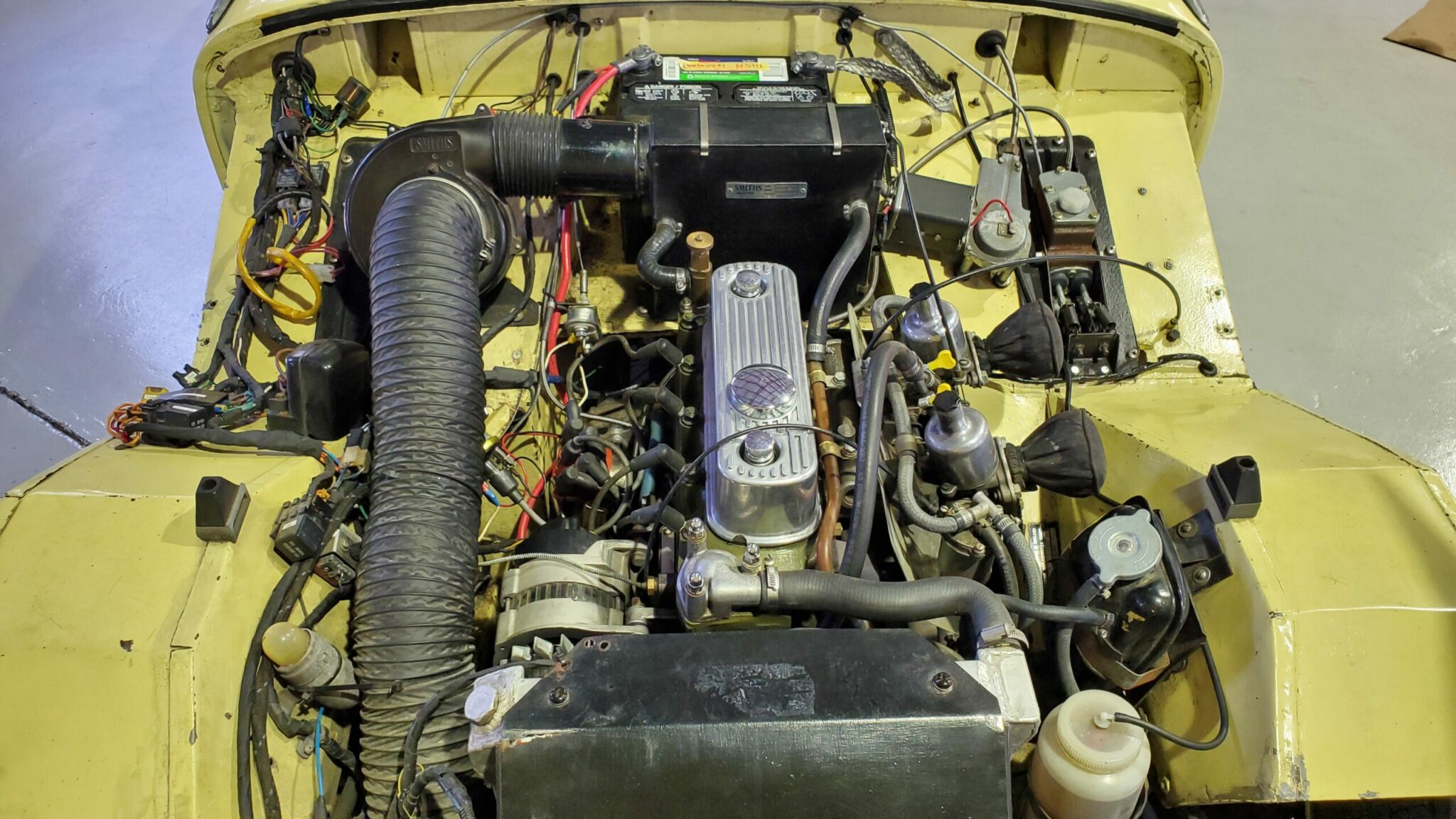 This is a great car, very useable, fun, tight, solid, quick, nice action on all controls, good tight shifting, great gearbox that doesn't complain, you could fly in and drive this car anywhere in America without worry, I like the many accessories that were added, which you can now buy at a depreciated rate by buying this car. Call or email if interested!