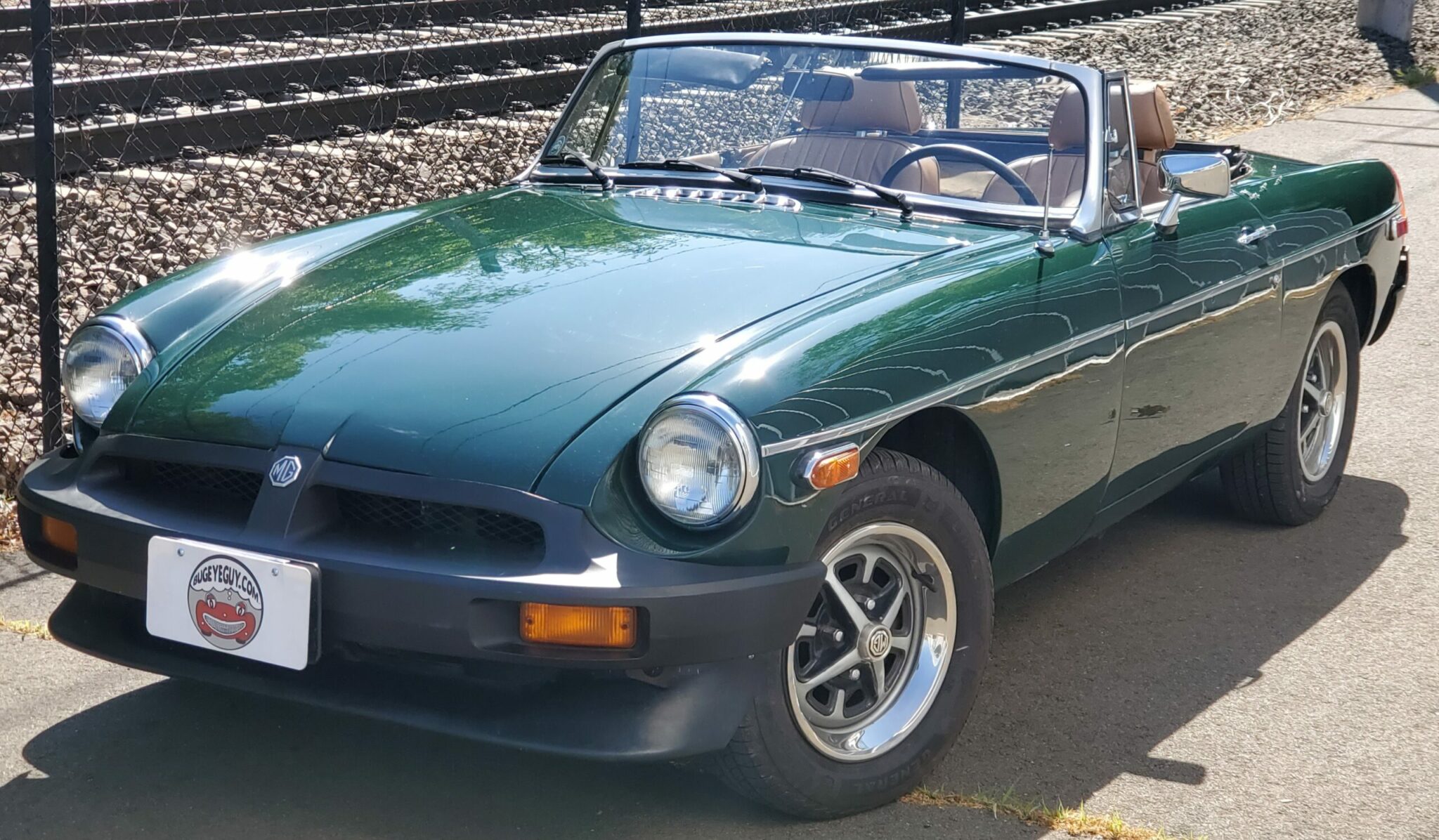 Now SOLD to Bill in Washington State! This awesome car is geting some interior improvements and headed to the PNW!
If you are looking for a fun convertible to enjoy this summer with overdrive, here's a sweet ride at a reduced price!
"Toby" is among the nicest rubber-bumper MGBs we have come across, and we would love to see this BRG beauty go to a loving home. Toby features all-new reupholstered seats and a low-mileage rebuilt engine with an upgraded Weber carburetor. Ride around this summer in comfort with Toby, now at a special new price of $15,995! Give us a call if you'd like to know more!
[Read more…]

about Beautiful BRG 1977 MGB w/OD for sale! PRICE REDUCED TO $15,995!