We had a 1275 "A" series engine come to the shop attached to a Bugeye this week that was making an unfamiliar grinding noise that got a little bit worse when you stepped on the clutch. We determined that it was coming from the bell housing and figured there was a clutch issue.
We were also having irregular difficulty starting the car, and we were suspicious that something in the engine was binding. Much to our surprise, when we removed the bell housing we found the flywheel ring gear displaced on the flywheel. The ring gear had become a saw that was grinding into the oil pump cover.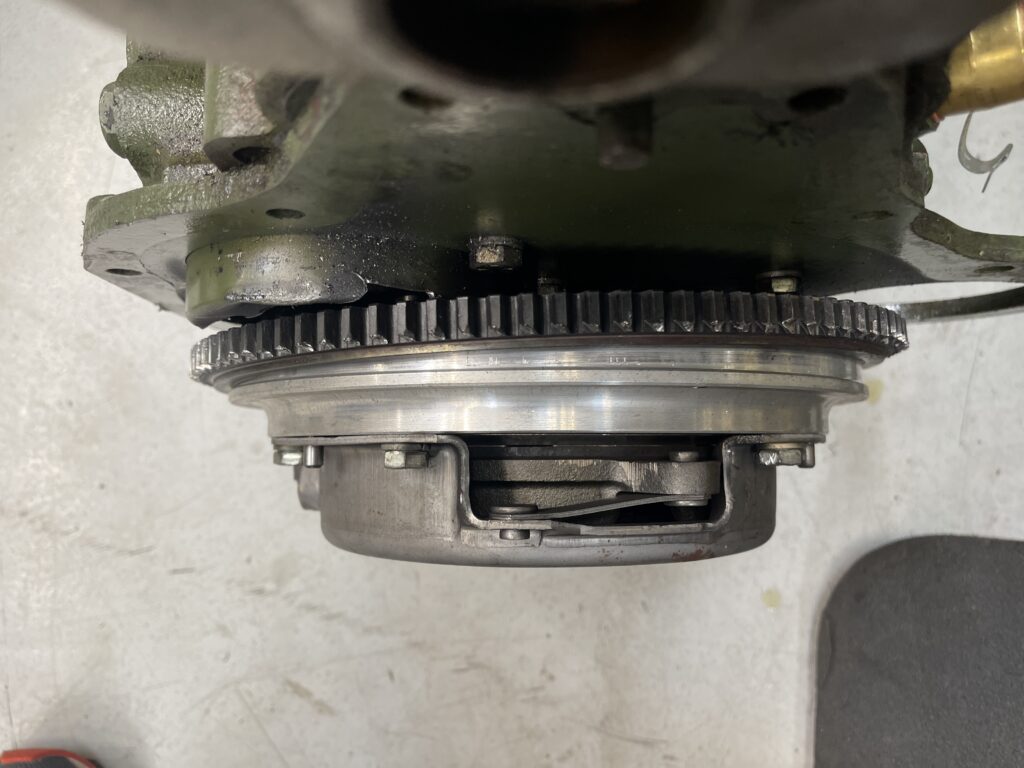 We've never seen this sort of problem before. A new flywheel and oil pump cover fixed the problem and the engine is going back together next week.
[Read more…]

about Don't do this to your Bugeye Sprite!