This is Steve and his old Bugeye (Bugeye on the right with bumper) and his "sports car gang" in 1967 in Winston Sale, NC.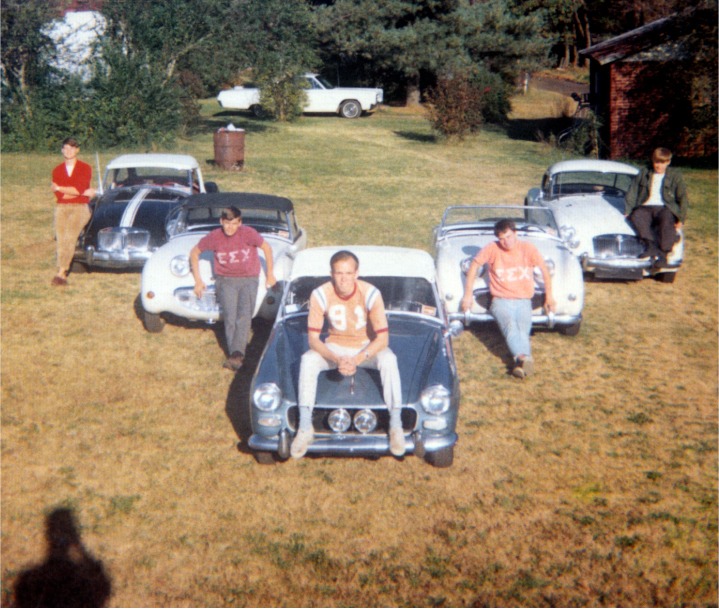 As change in the world continues to accelerate, I appreciate this photo that much more. I bet many of you feel the same way, and so I thought I would share this great image with you!
Thanks Steve for sharing it with us!