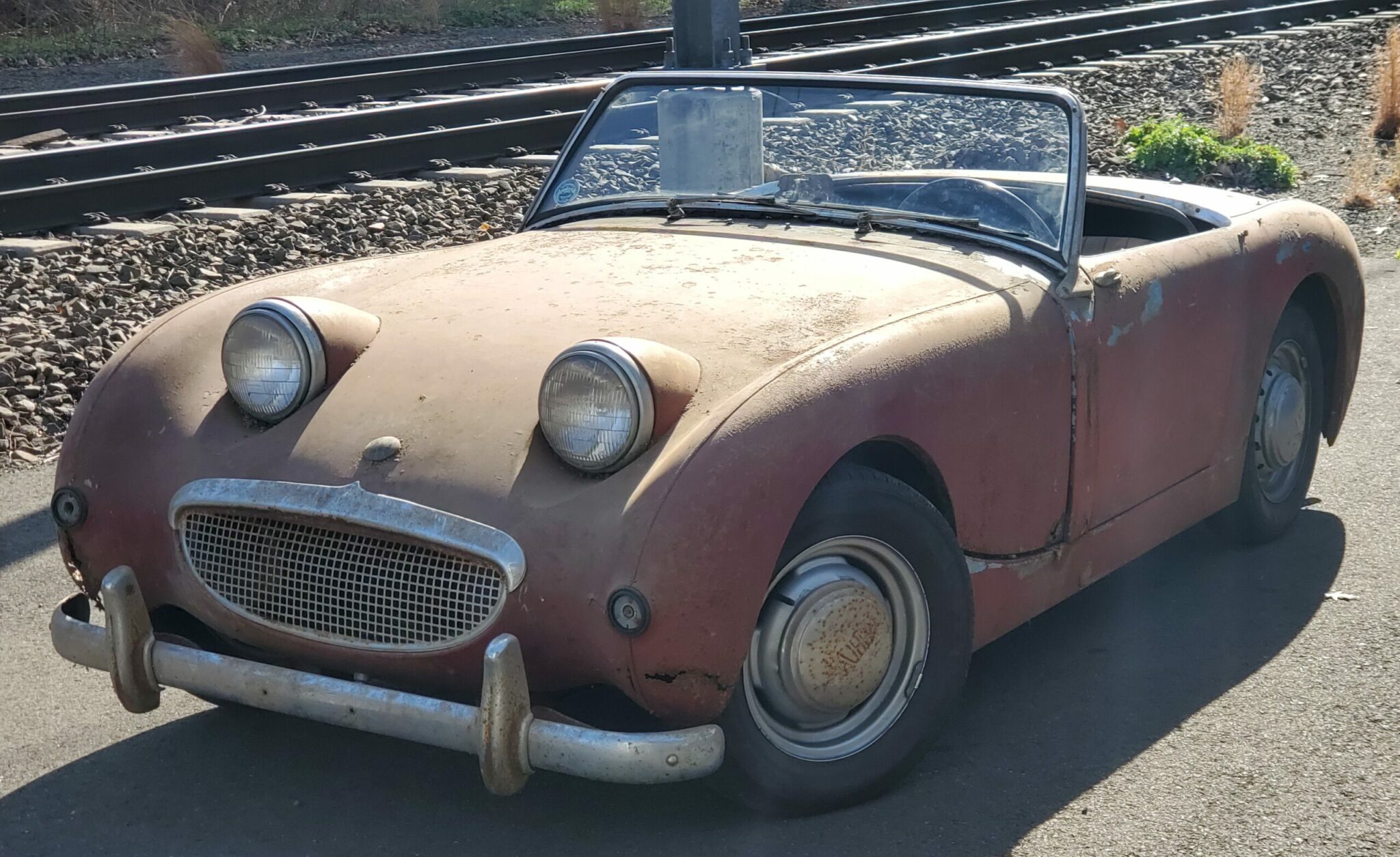 Price reduced to $3,795!
If you're looking for a complete project bugeye, take a look at "Poochie" (AN5L 5716), an early '59 Bugeye Sprite that was originally Iris blue. This is a project car that has been sitting forever and was most recently in storage in Connecticut for the last 25 years, awaiting restoration. The prior owner sold his property this month, so he needed to move this to a new home and we were delighted to retrieve this car and help the Pooch find a new home.
While it will need a complete restoration, Poochie's in better condition than many of the project cars that we've found of late. This is also a relatively early car with the original tunnel mat still in place, and period seat belts similar to the belts we have in Sea Biscuit. There is also a wonderful 8-track player inconveniently mounted behind the driver seat, well worth keeping just as a reminder of how far we have come!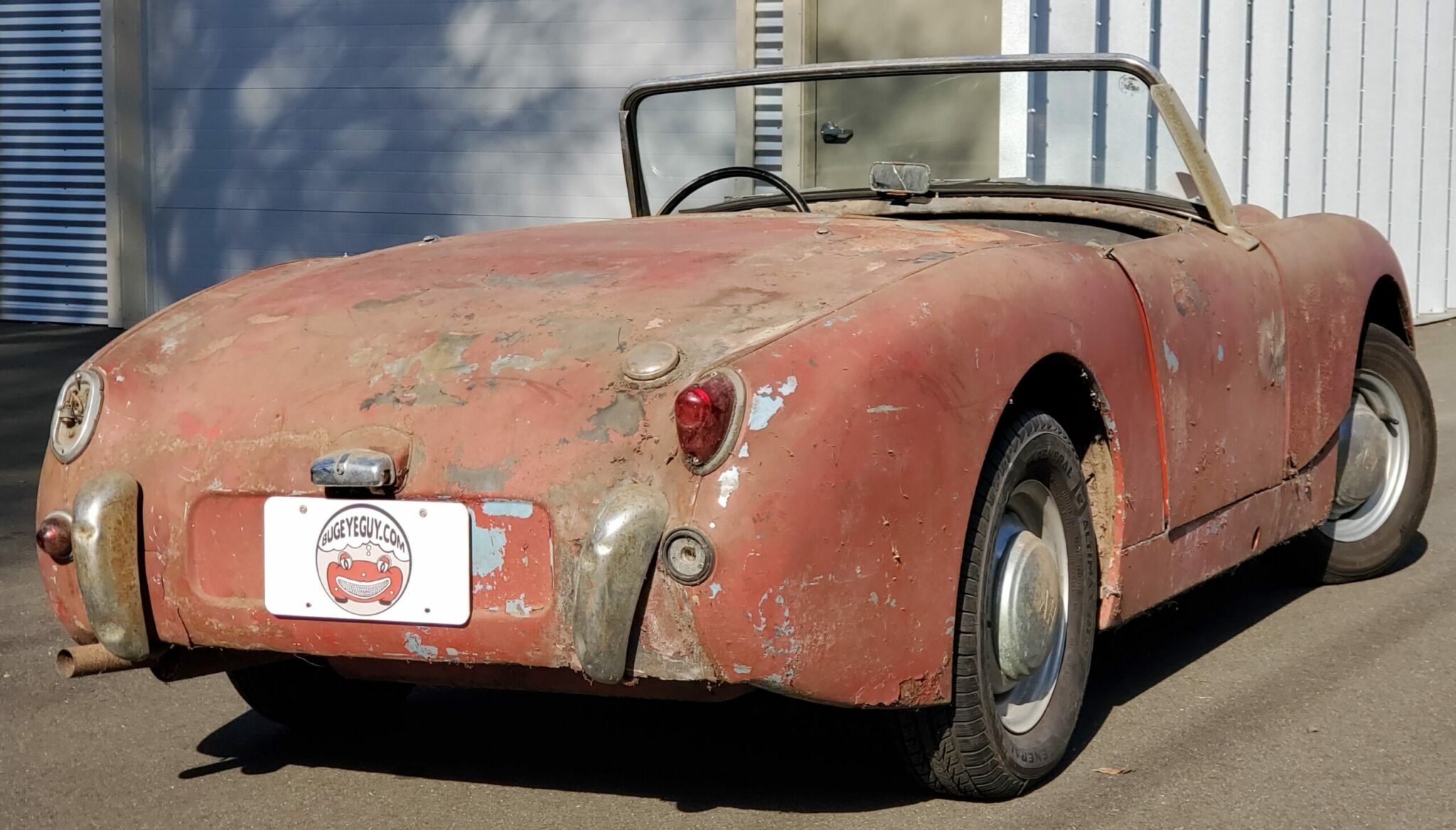 It's becoming more difficult than ever to find a perfect project car, so we just have to deal with the inventory that shows up, and we're delighted to help facilitate bringing another one of these great cars back onto the road.
[Read more…]

about Shed-fresh '59 Bugeye project for sale!