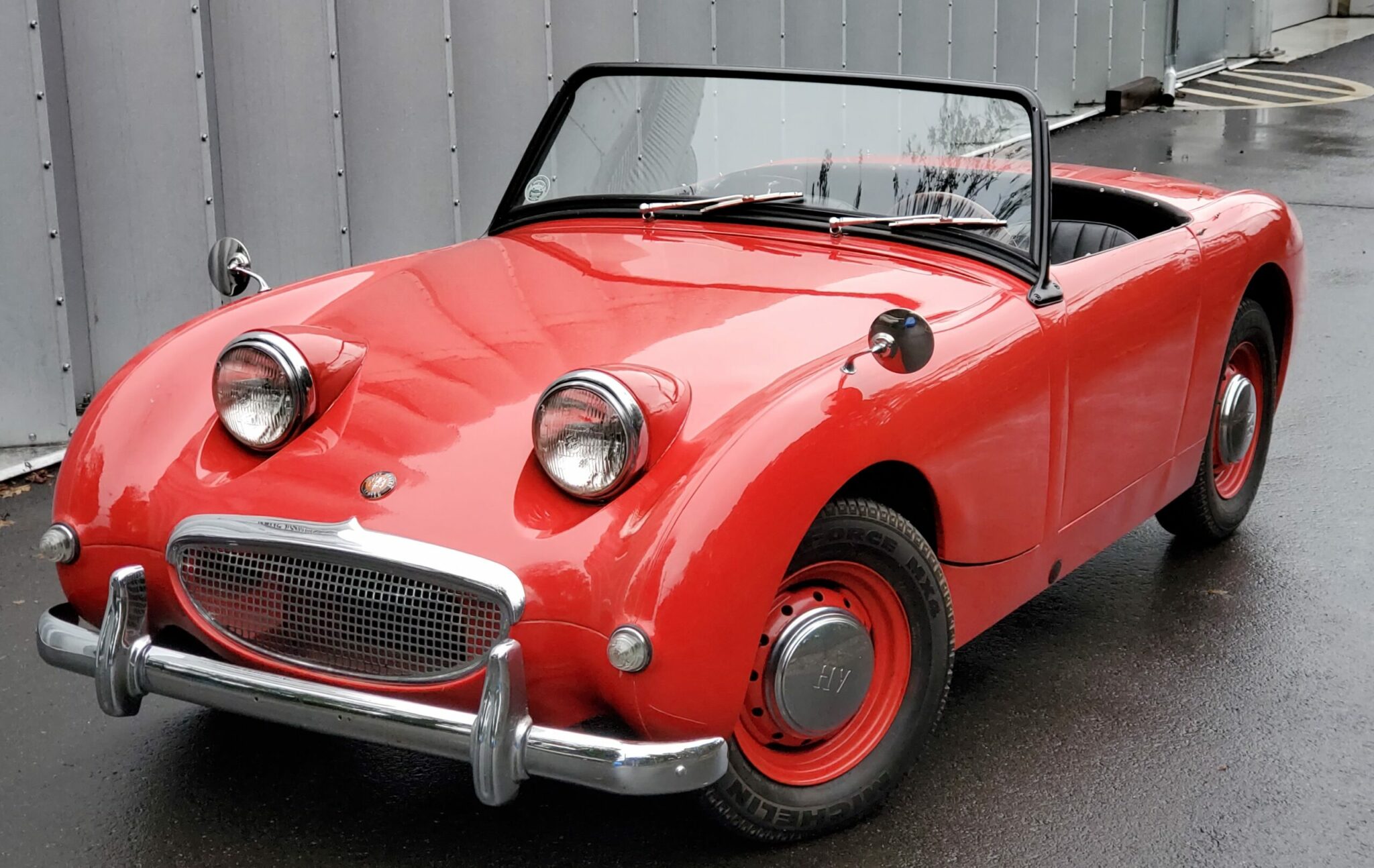 Our latest Bugeye offering is "Mira" (AN5L 42061), a 1960 Sprite. (titled in 1961, as was common with '60 Sprites). We have done a ton of work to this car to make it into the car you see today, and as a result have made Mira into an excellent starting point for someone looking for a driver-quality Bugeye at an entry-level price!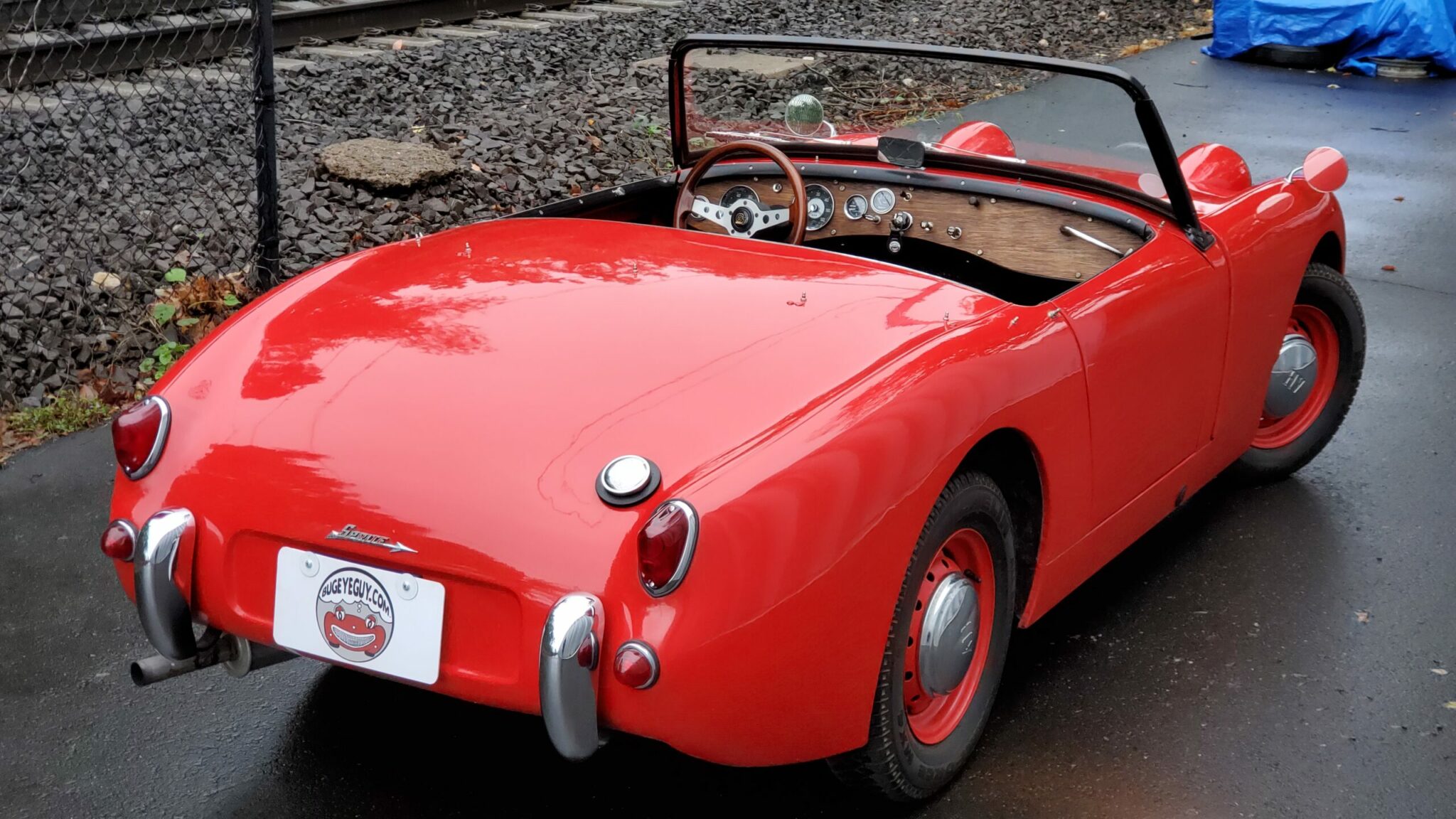 This car had been hibernating during recent years so we have set out to refresh the car for a new owner. The wiring harness was damaged from a fault in an electrical component, so we removed all of the original wiring and installed a brand-new wiring reproduction harness that looks just like the day the car was new. We took this opportunity to install a number of new electrical parts in addition to the harness, such as a new ignition switch (with our upgraded guillotine to secure the switch in the dash), a new starter pull switch, new horn contact ring, horn brush, turn signal switch, wiper switch, dip switch harness, and more!
[Read more…]

about Red 1960 entry-level Bugeye driver for sale!