PRICE NOW REDUCED to $5,995! This is a great project car for somebody looking for a fun winter project, or get it running and driving and drive it as-is for a while! Check out the listing below and give us a call to talk about Grover!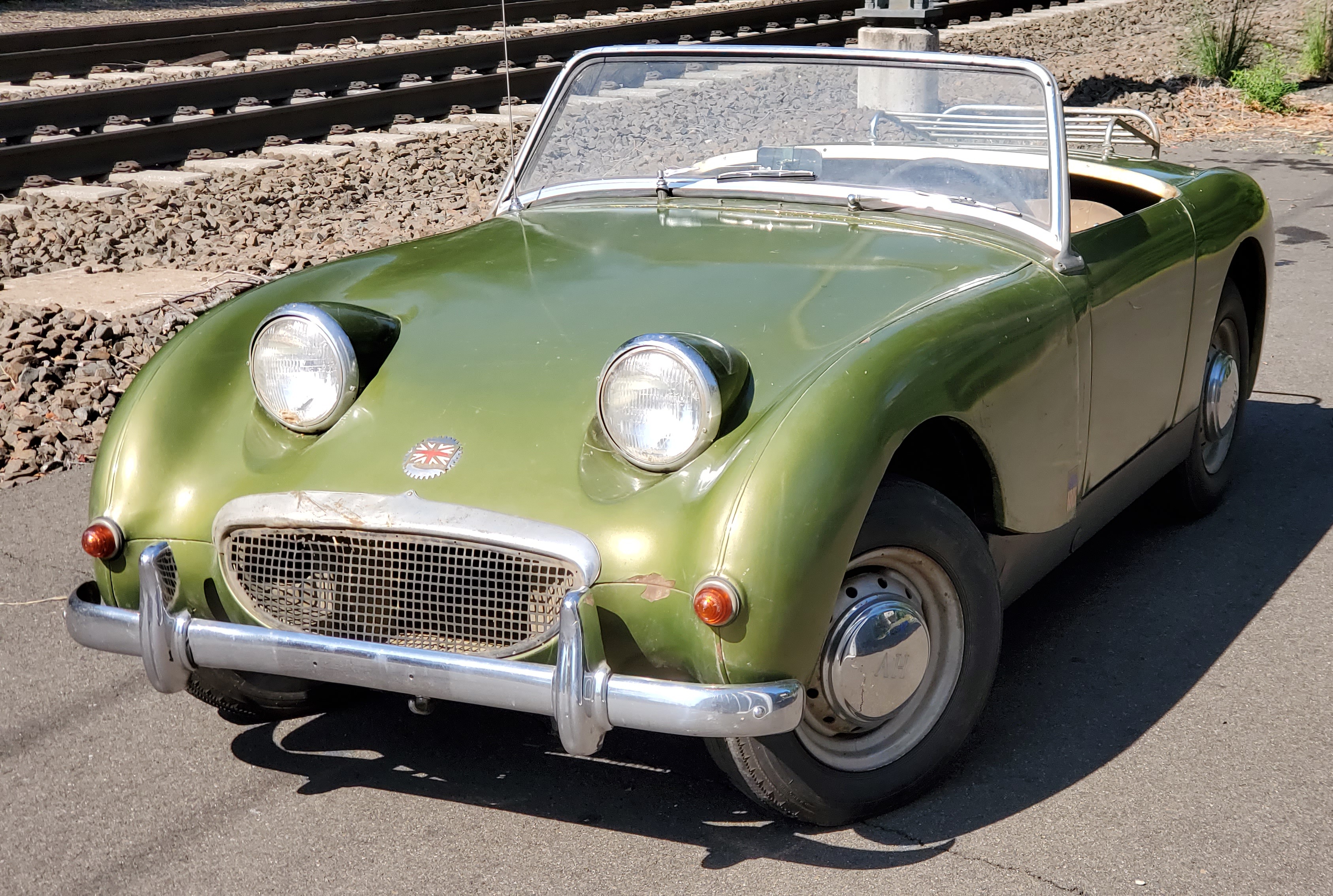 We would like to introduce you to "Grover" (AN5L 25748). Grover is a 1960 Bugeye that comes from Arkansas, where its previous owner has owned the car since the early 1970s. He began restoring it but ran out of time, and it has been sitting in a barn ever since, right up until we were able to rescue it this week!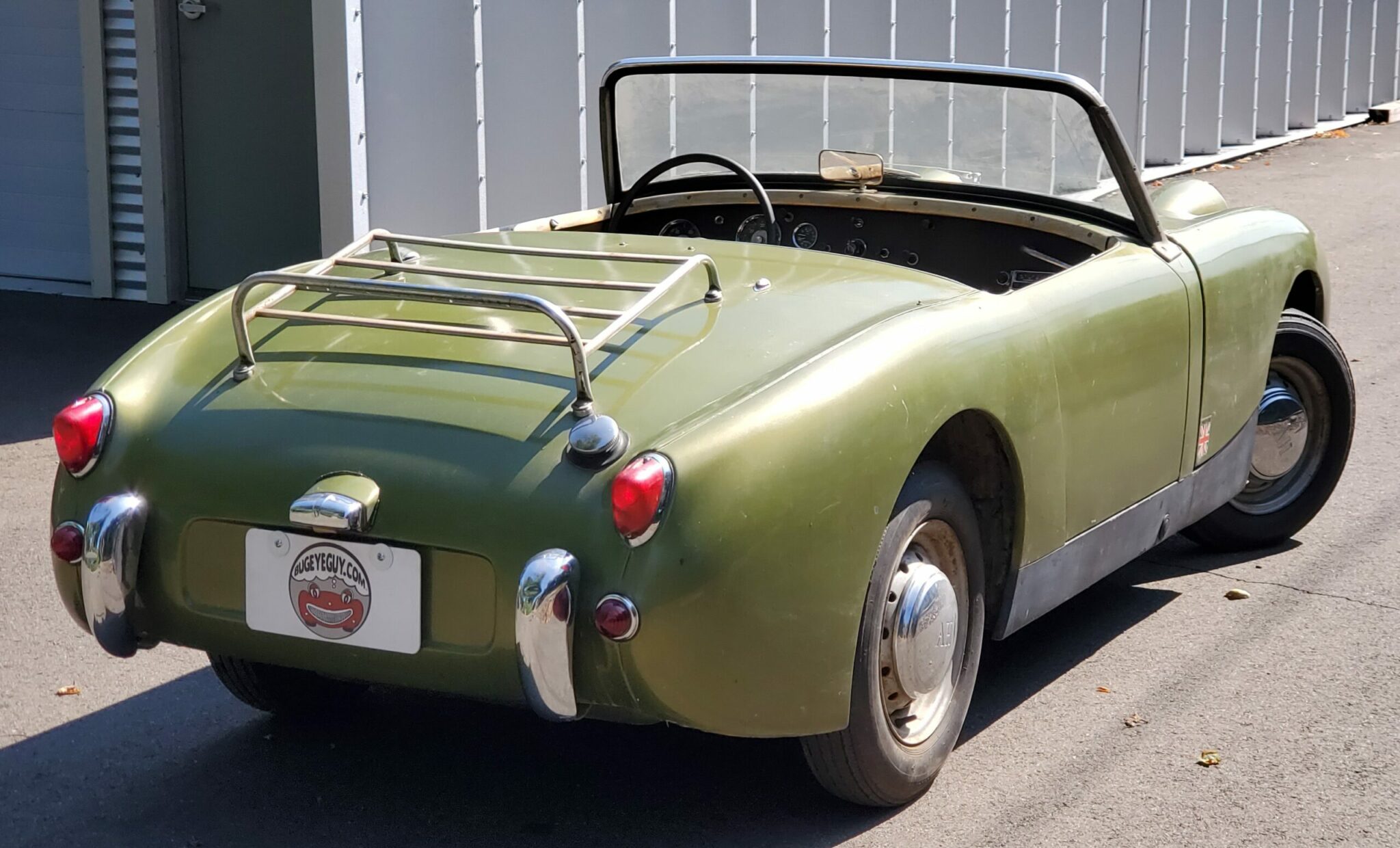 Grover is unlike most other project cars we have had come through Bugeyeguys World Headquarters. This is a remarkably solid car with really good bones that wouldn't take very much work to make into a fun neighborhood cruiser! We believe the car was originally either old english white or perhaps a beige, both of which were factory colors, but sometime long ago it was painted in this interesting shade of green with black rocker panels, which really sets it apart from other Bugeyes!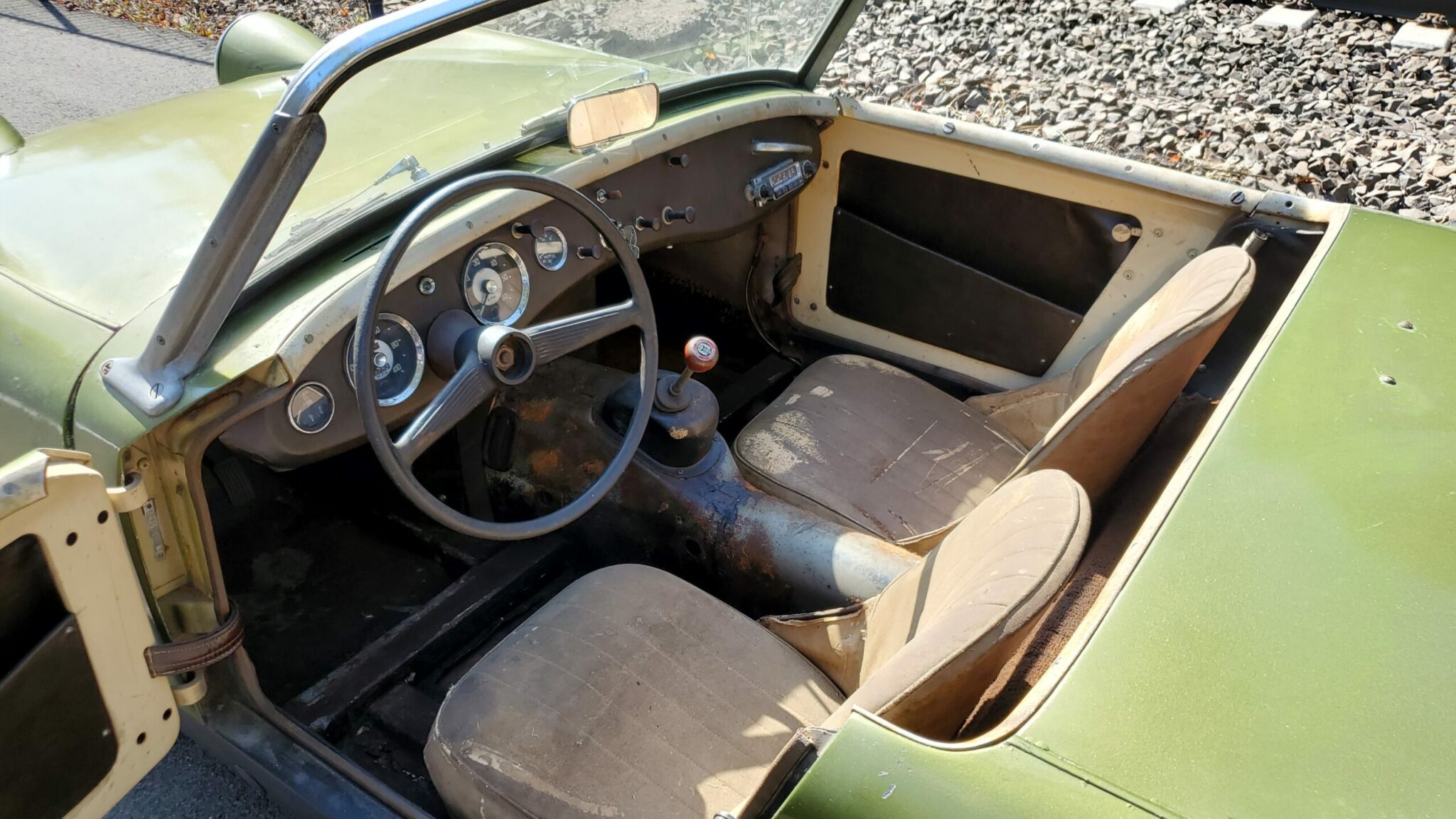 The previous owner has already addressed some things that will allow its next owner to have a head start in whatever direction they want to take with the car. For instance, the engine bay was painted in black and the battery tray and cowl where the battery sits, were repaired.
A 948 and smooth case transmission are found under the hood with a set of HS2 carburetors installed; the previous owner even thought enough to install rubber plugs into the air filter intake tubes to keep insects or rodents out! We have not attempted to start the car, so the condition of the engine is currently unknown.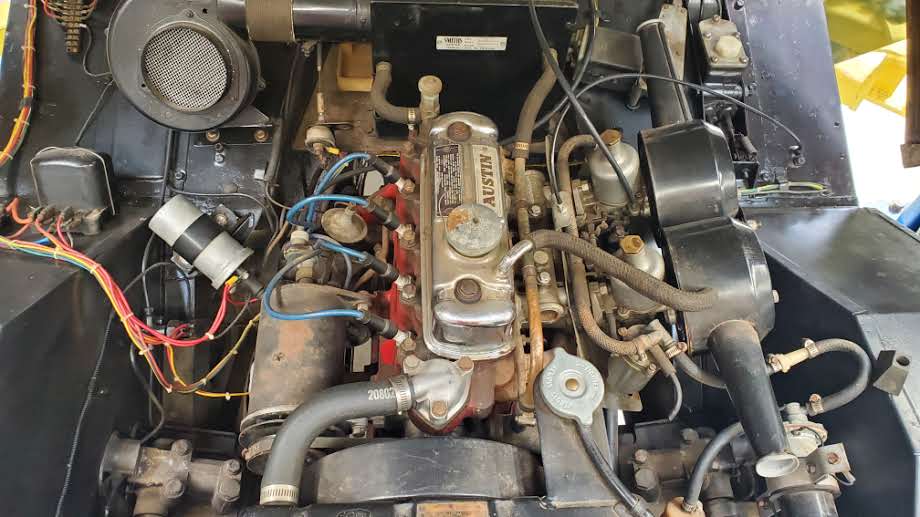 The interior needs restoration but you have a lot of choices, and you can clean up what is there and still play with the car without having to rip everything apart. The seats have good bones, as the original frames, backs, and bases are present and intact, but new seat foams and upholstery will be needed.
The floors were restored with flat steel, and you may want to ultimately rip all that out and replace it with the factory floors (which we sell in our catalog) but I would be inclined to drive the car as is, at least for one summer. You'll need a new exhaust system, new hydraulic parts for clutch and brakes and we suggest a new fuel tank (all in-stock in our shop!).
Here's a manageable and fun project Sprite!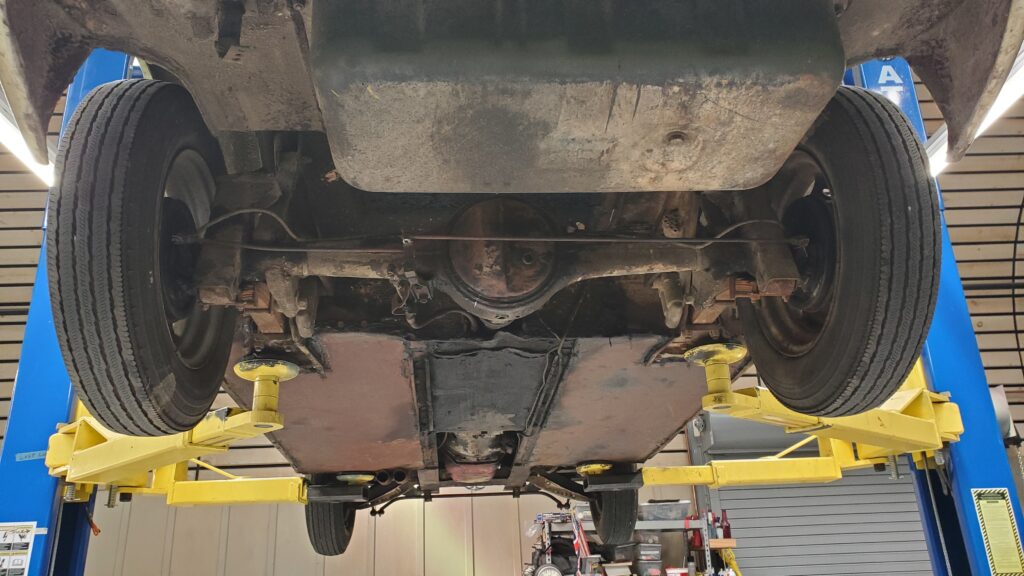 We made a walk-around video tour of Grover-check out the YouTube video below for more details!
Give us a call or shoot us an e-mail to discuss bringing Grover home!