This is a sweet 1960 Frogeye Sprite we call "Cloud" (AN5L 44831).
Cloud is a solid car that was built in 1960 near the end of Bugeye production (the car was first titled in 1961). This is a great driver for anyone wanting a mostly stock car with some select upgrades. For example, Cloud was fit with new Minilight alloy wheels and front sway bar during a complete restoration about ten years ago. The car presents nicely and is still quite clean with nice paint and nice body lines and gaps. A luggage rack is also fit, which is handy for weekend getaways.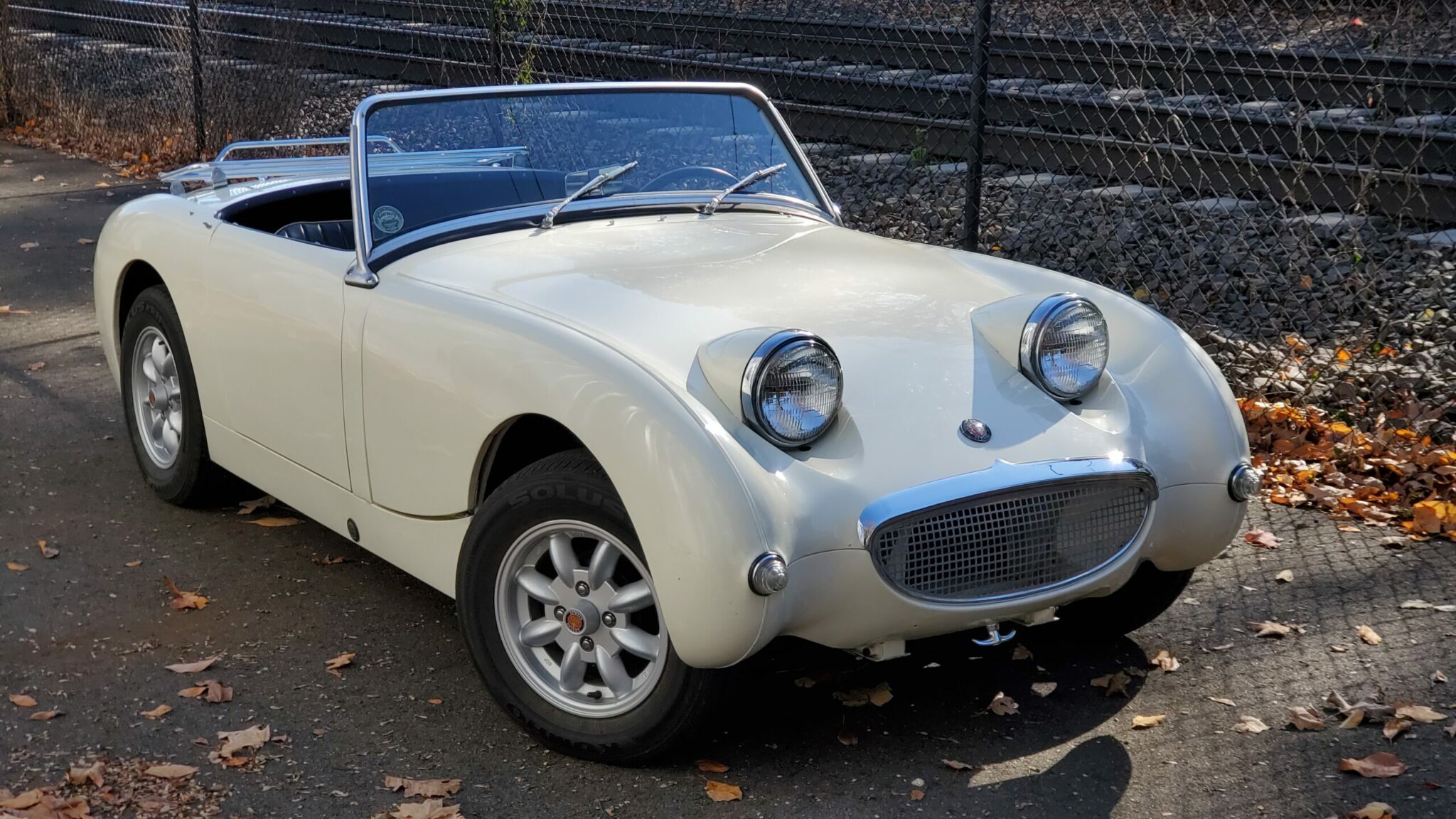 Cloud has the correct 948 engine mated to an upgraded ribbed case transmission. Drum brakes are fit all around along with wider than stock 175 tires from 2012… the tires ride fine but are aged-out and should be replaced (we can do that for the new owner). The car also has an aftermarket front sway bar from a later Sprite, which improves handling and helps make the car corner flatter.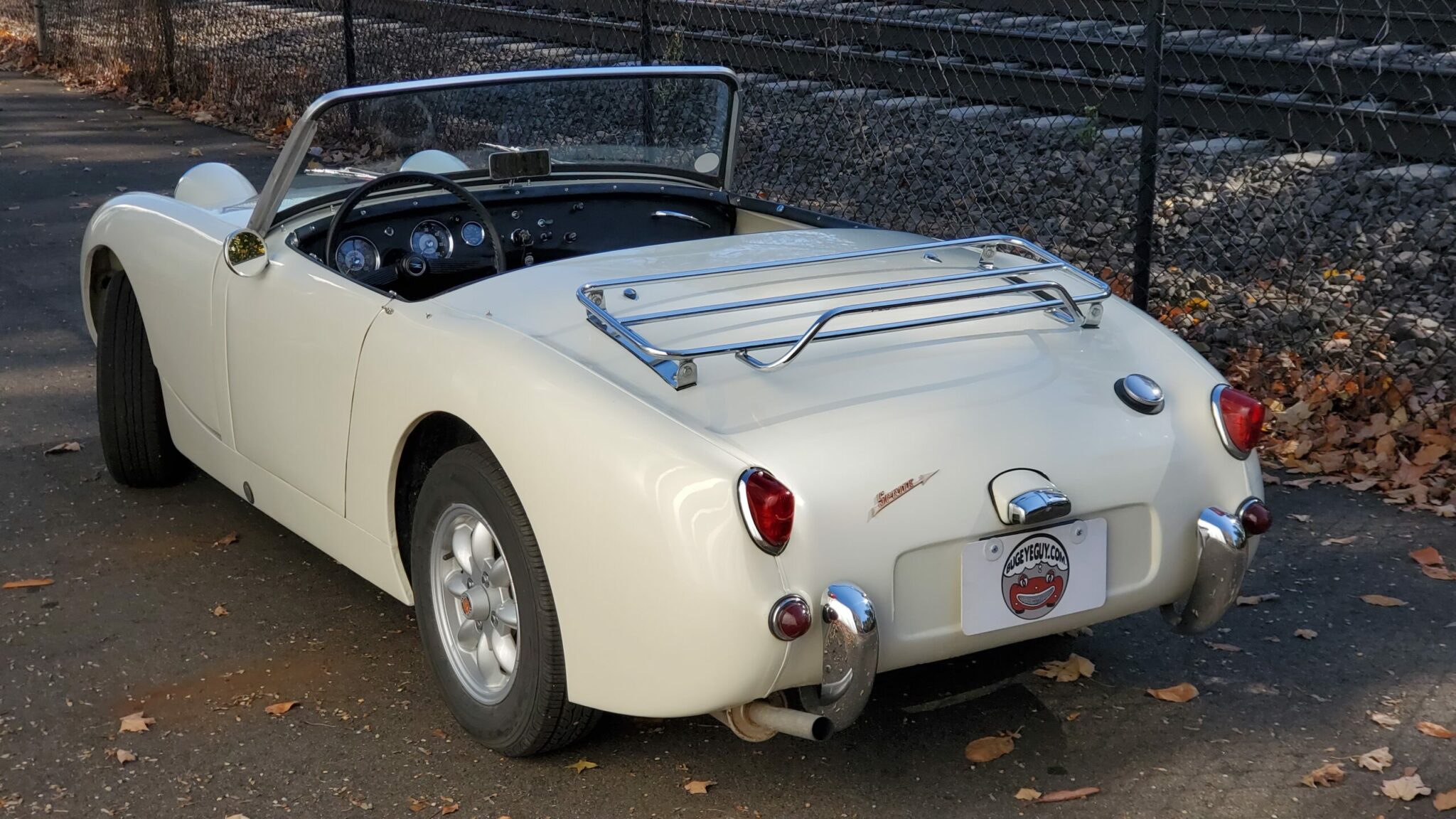 The car was well-loved by one family for many years in Arkansas, and we were lucky to buy the car in October. Lots of receipts come with the car detailing a lot of care and maintenance. For example, Cloud got six new brake wheel cylinders and a new battery in July of this year. The prior owner spent generously to keep the car in nice shape.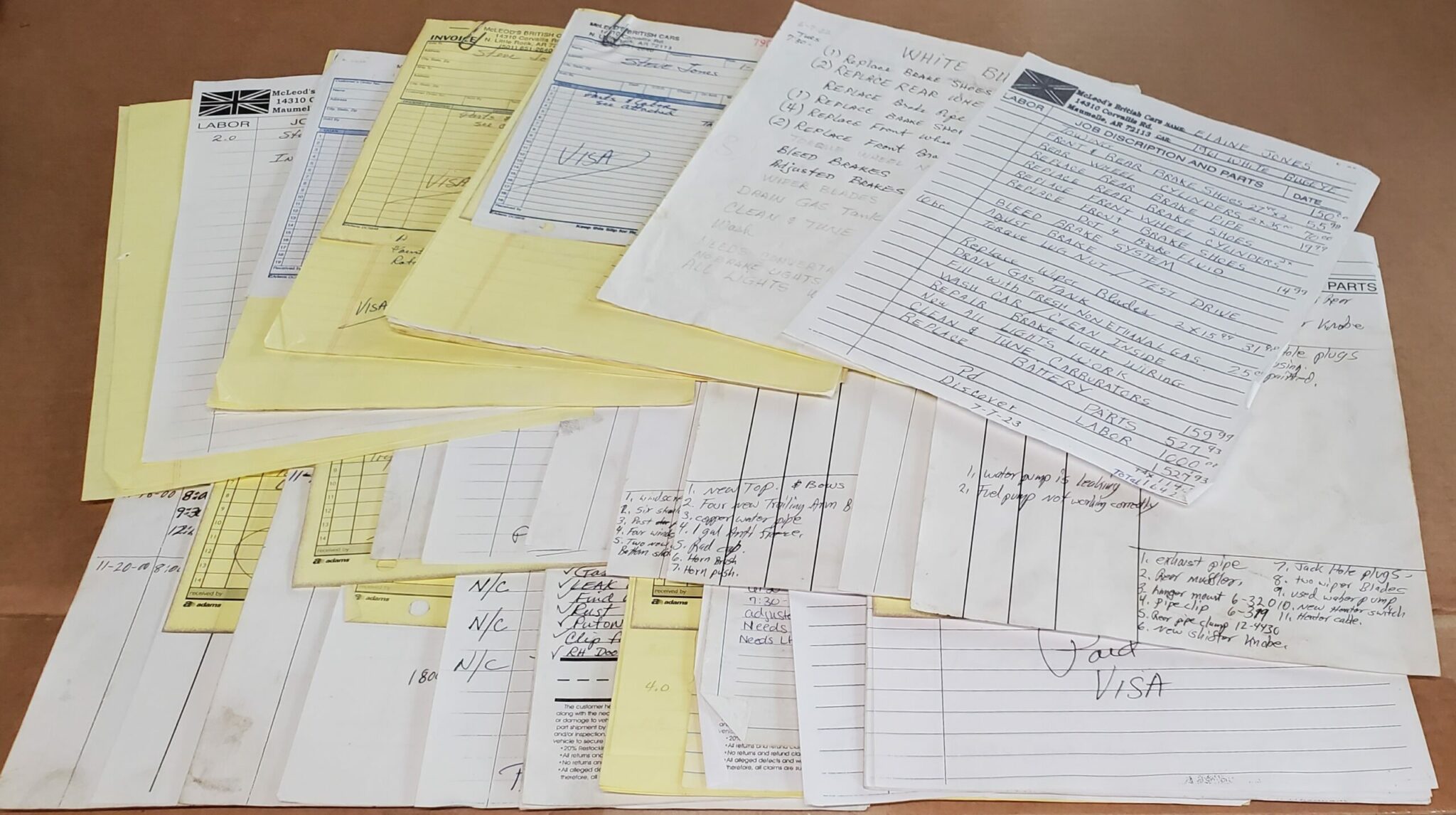 The carpet was not up to the nice quality of this car so we removed the seats and old carpet and put in a complete new carpet kit this week, including a new trunk carpet kit (that's why we have some pictures of the floor pans from above, see gallery). The body is quite solid and the floors were replaced during the restoration with correct reproduction floor panels.
Paint is also good. The engine bay is very clean and shows a new wiring harness that was installed during the restoration and still looks new.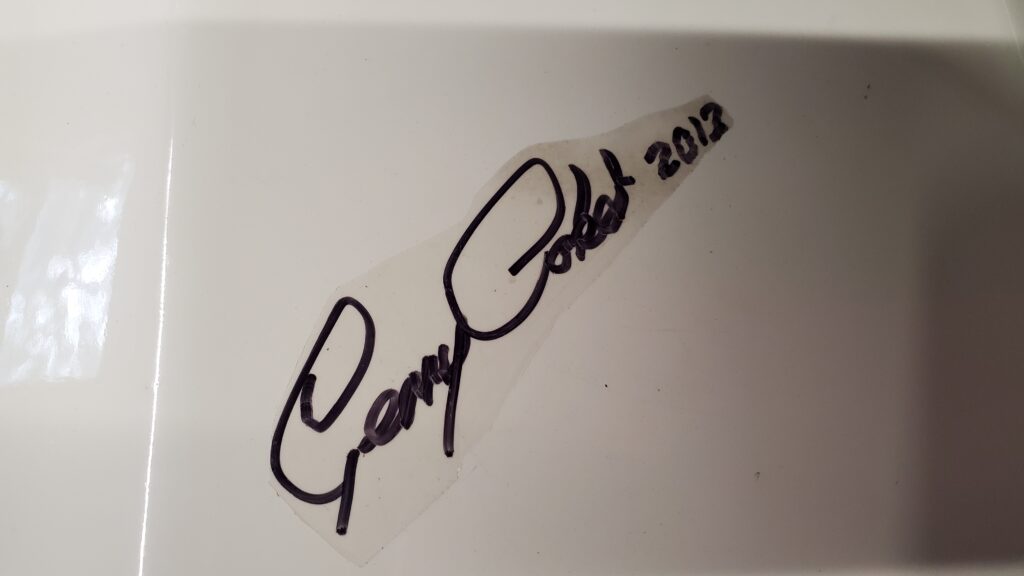 The inner fender was signed by Bugeye designer Gerry Coker in 2013. Gerry would sometimes attend club events and sadly, passed away in 2020. His special signature on the inner fender is protected for eternity with clear vinyl film.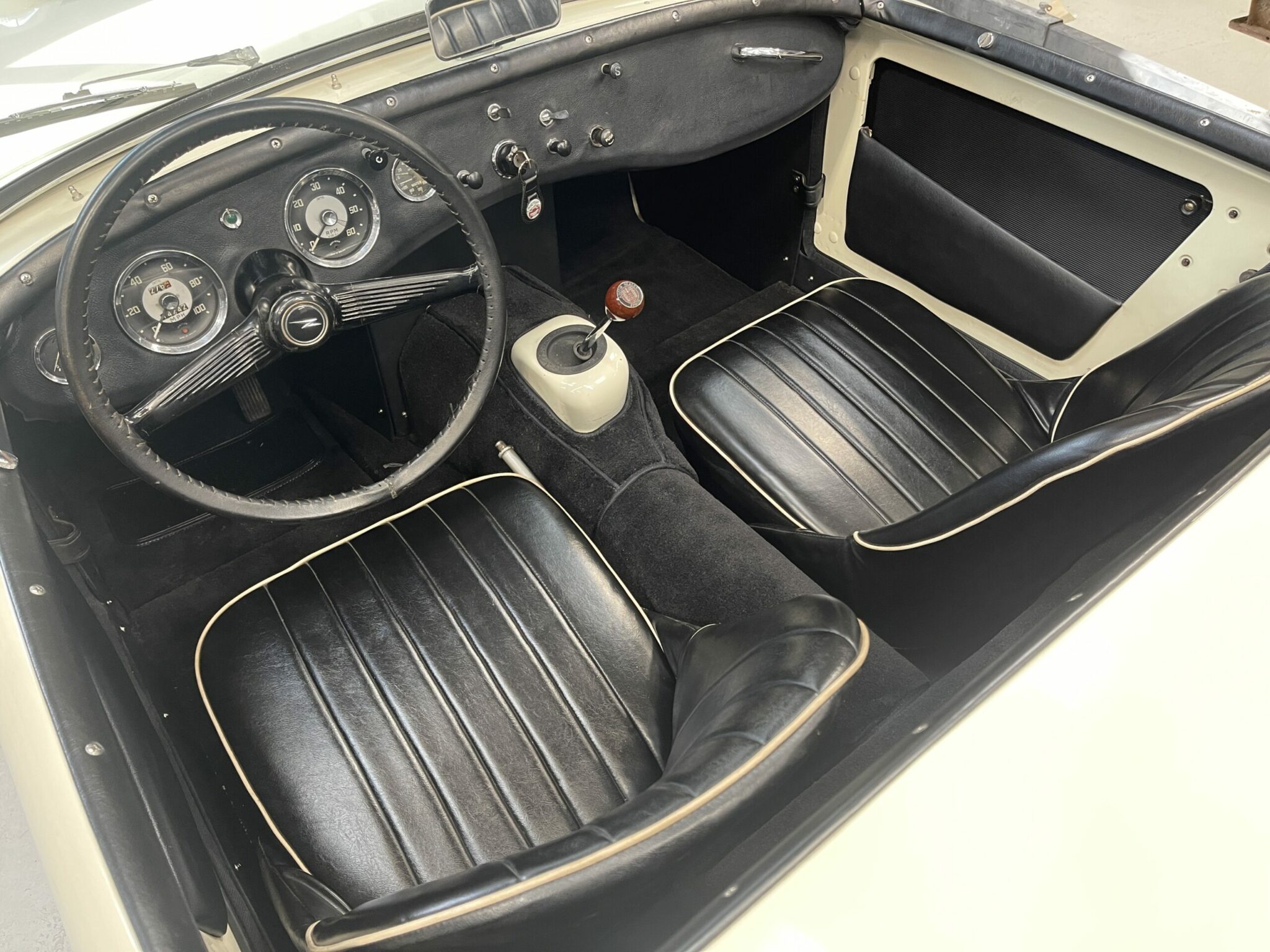 We've cleaned up a few issues, for example, we put in a new fuel line from end to end and properly secured the fuel line under the car. We also rubber mounted the upgraded solid state electric fuel pump.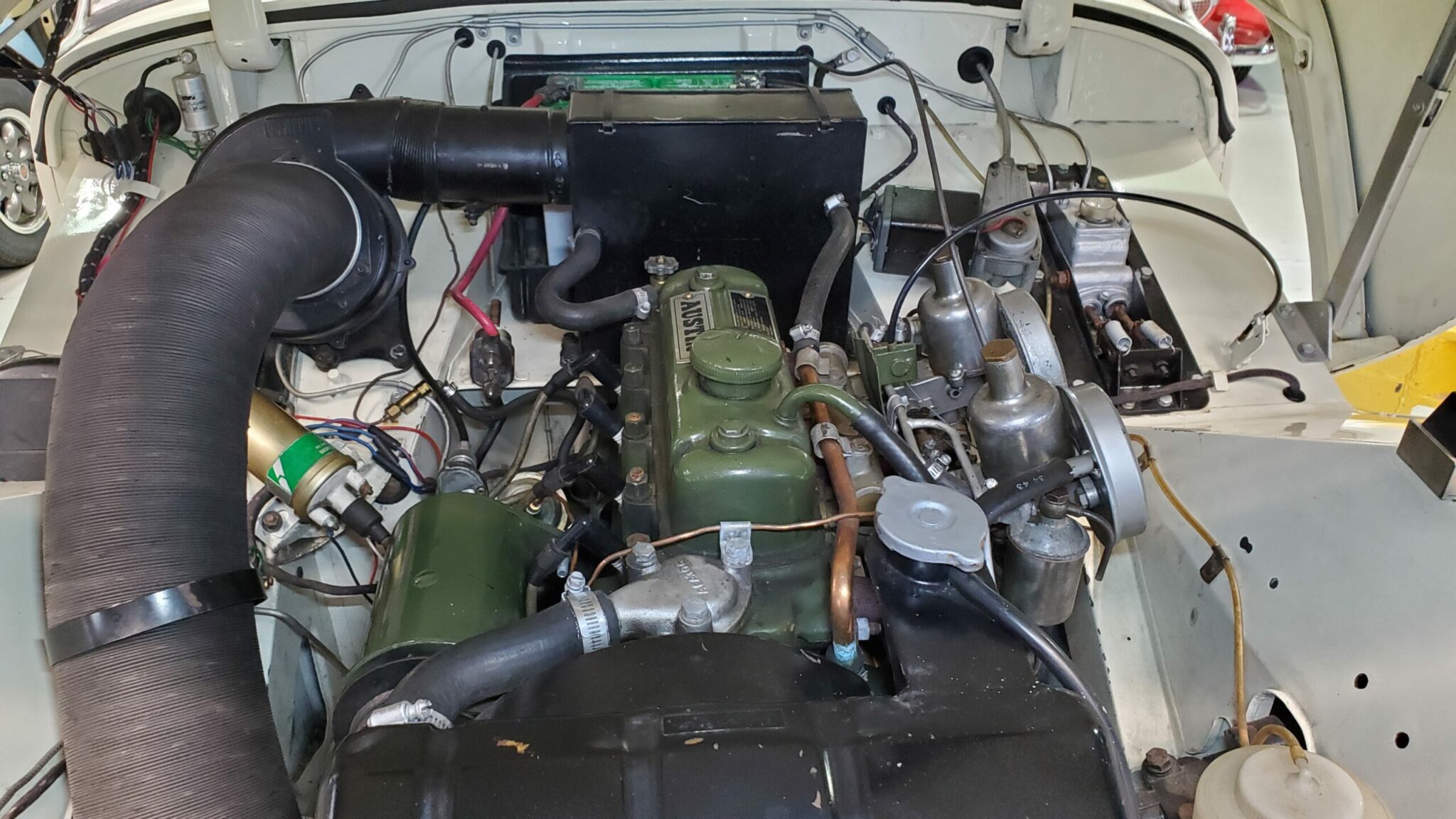 Cloud comes with a top, side curtains, and tonneau. The top will get you home in an emergency, but has a two inch tear. If the new owner wants a new top, we can easily fit one before the car departs for its new home. The side curtains are in good shape and fit well. The tonneau is a little bit tight, but fits the car; If the new owner lives in a warm climate it will be fine (heat helps the vinyl stretch), otherwise, we can fit a new tonneau for the next owner as well!
This is a great car that is a lot of fun to drive! Click "read more" below for the full compliment of pictures and give us a call if you are looking for a great-driving classic Bugeye!