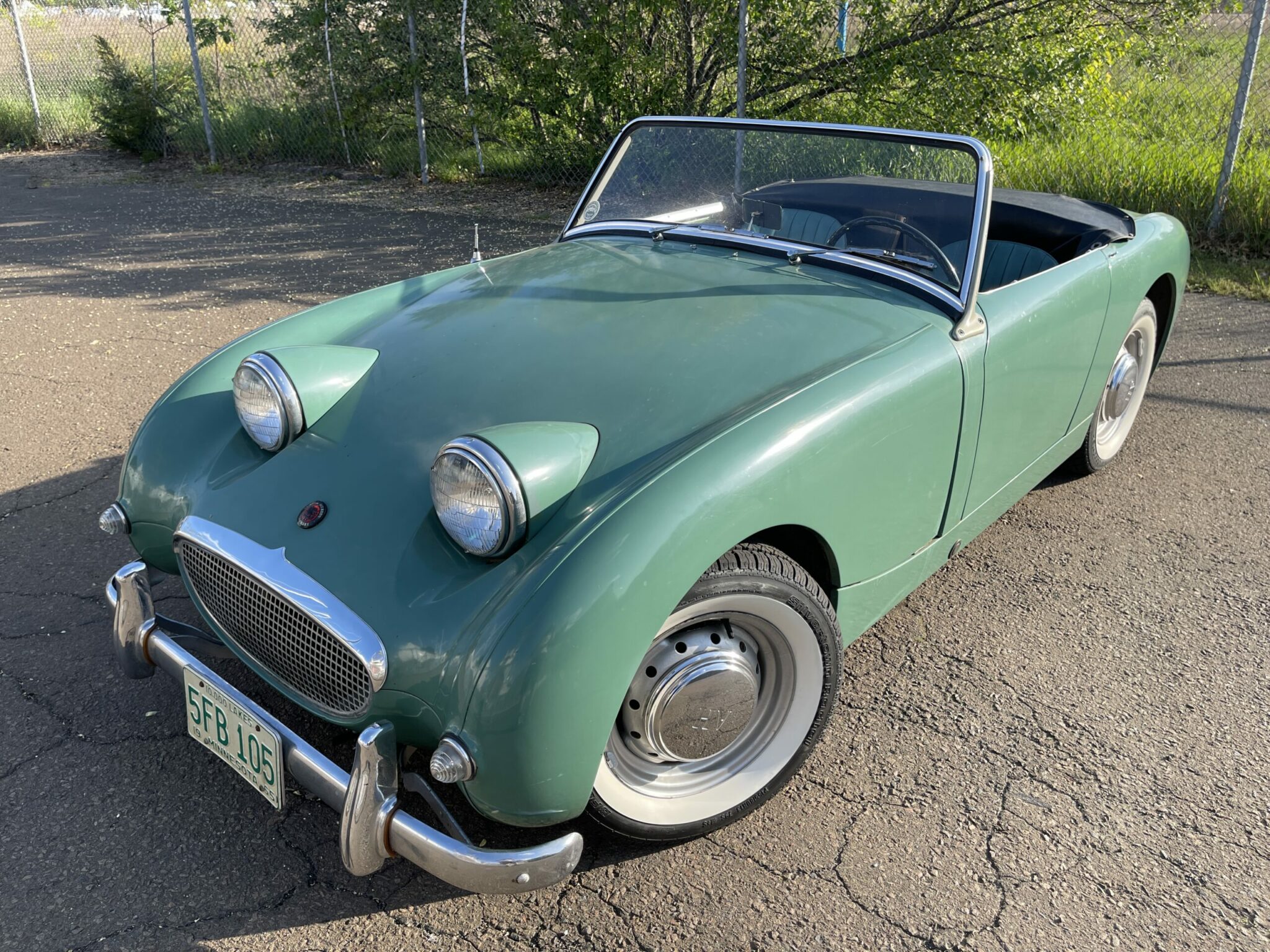 NOW SOLD to Jeffrey in Texas! Congratulations on taking our 389th car home!
"Seabiscuit" (AN5L 18863) is one of my favorite Bugeyes in recent memory because it is completely unique. It's a superb example of a survivor, a preservation-class Bugeye that has a remarkable number of original features still in place. Of course, the original rubber mats are never this nice and wonderful to see, but each time I look at this car I find other original factory features that I haven't seen on other Sprites… for example, it's exciting to me to the original screws that hold the trunk boards in place (I am easily excited).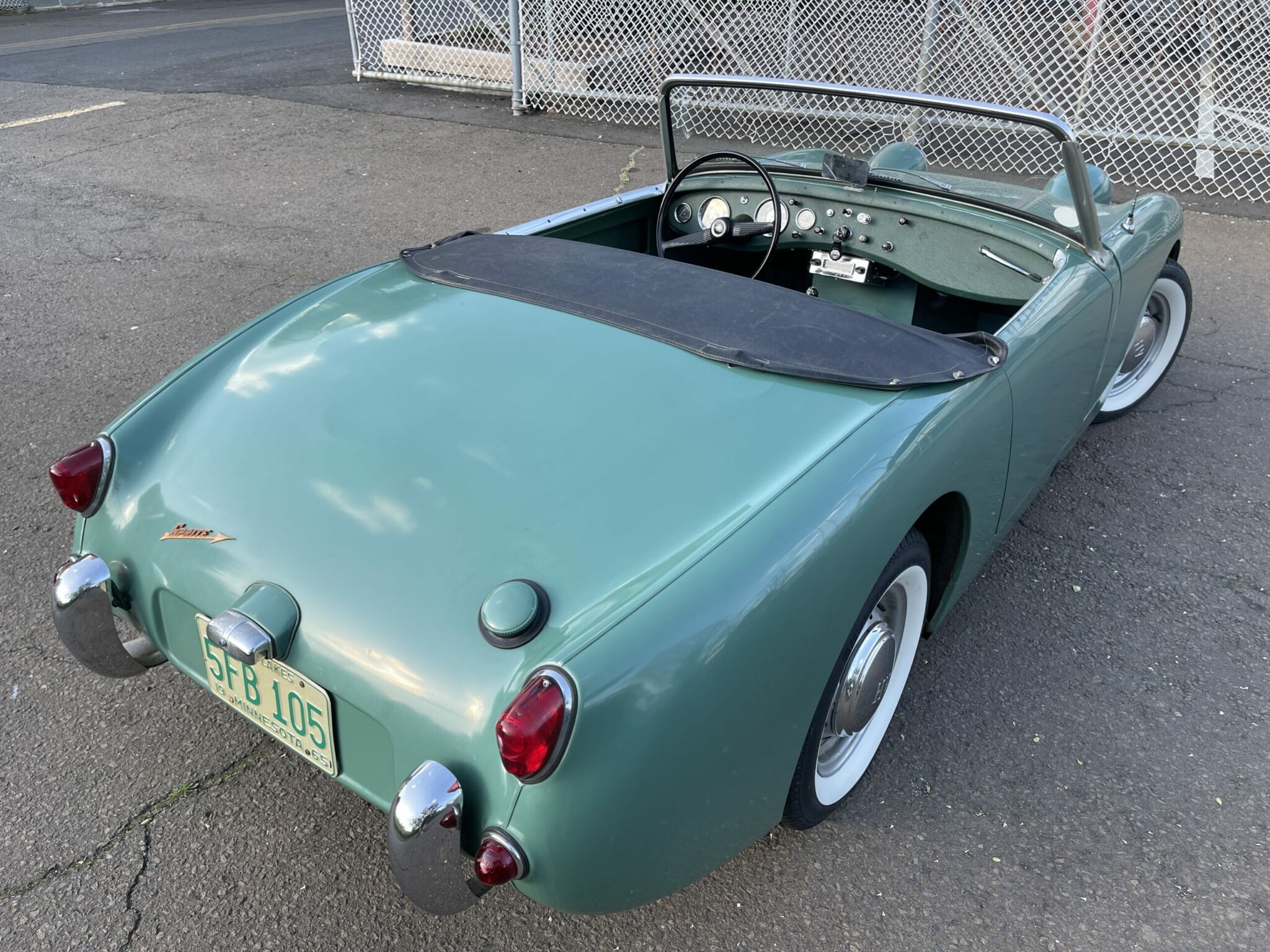 In this listing, you'll find a series of videos so you can tour the rare features present. Once this car leaves our shop, we don't expect to find another like it, so these videos will hopefully help future generations understand the factory features. You'll also see a series of driving videos, including a highway drive on Interstate 95, so you can see that the car is both historically significant and also quite useable.
We've built two gold metal concours cars one the years, and many of the components mentioned in the guidelines of the concours standards are visible in real time on this car, and that's what makes Seabiscuit so much fun. When we built the first production Bugeye (#501), we had to make sure that we accurately recreated a number of original features that were not present in 501 when we got it after initial restoration in Australia. On this car, however, you can see the original features still unmolested and in place just as the factory intended.
A great example of an original feature not often found on restored Bugeyes is the seam sealer along the firewall. Every restored car that we see has been either media blasted or otherwise stripped of its original finish, so these stains and materials are all removed in the name of a sanitary restoration; but in the case of a survivor like this, it's actually quite beautiful to see the original decayed material still intact. So if you like this sort of automotive time capsule, this is a great car to consider and something that cannot be replaced in this condition.
Of course, one of the most dramatic and unique period pieces on this car is the 1959 Stewart-Warner "Southwind" gas-powered heater. We've never seen a Bugeye would this feature, and we were really excited to have a chance to learn about it and restore it. It now works as designed.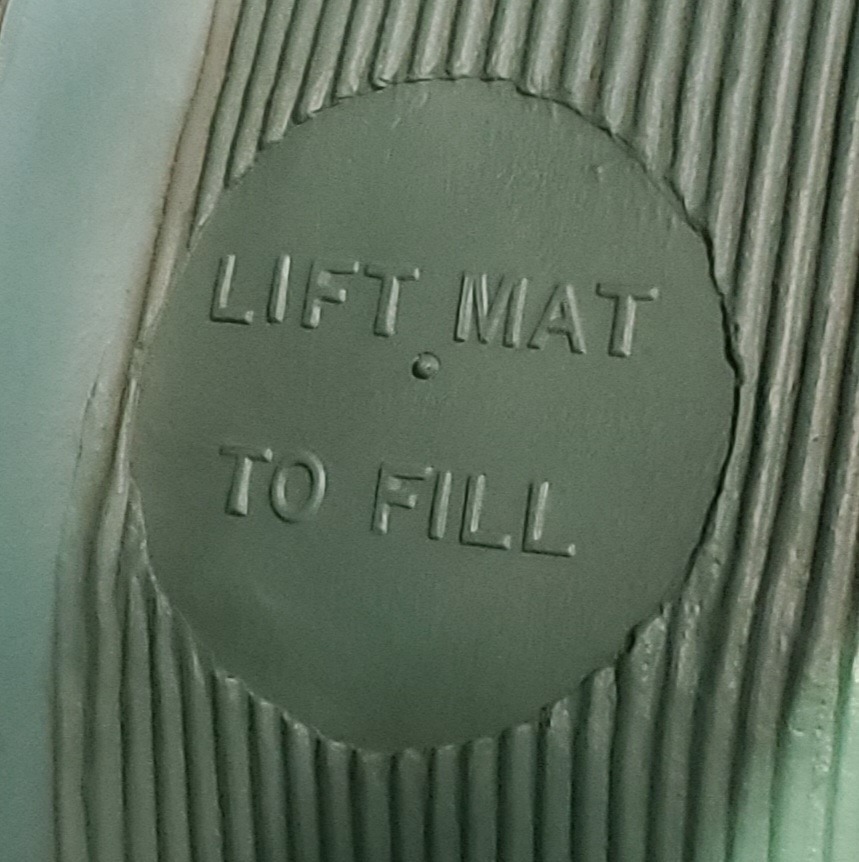 We have cleaned and restored the entire unit. We've also added a new solid state electronic fuel pump to feed the heater. It comes on when you call for heat, and draws from the car's fuel tank. We put a heater pick up fuel line into the original tank, and located it above the minimum fuel level so that the heater won't drain fuel that you need to make it home or to a gas station should you get low on fuel. You can see the tidy twin fuel pumps on the rear bulkhead shown below.
We have every reason to believe this heater was first installed by the selling dealer when the car was brand new, because this is an early version of this particular gas heater, available in early 1959. (This car was built in June of 1959). According to the Heritage certificate (which is shown below), this car was shipped from the factory with a heater, but that would've been the stock hot water heater that came on most Bugeyes.
In mid-1959, Stewart-Warner introduced a few upgrades on their Southwind heater which are not present on this unit, so it is quite conceivable that the dealer that sold this car fit the heater for the first owner of the vehicle. Of course, we will never be able to verify that because there are no records regarding the heater install, but the origin date of both products overlaps perfectly.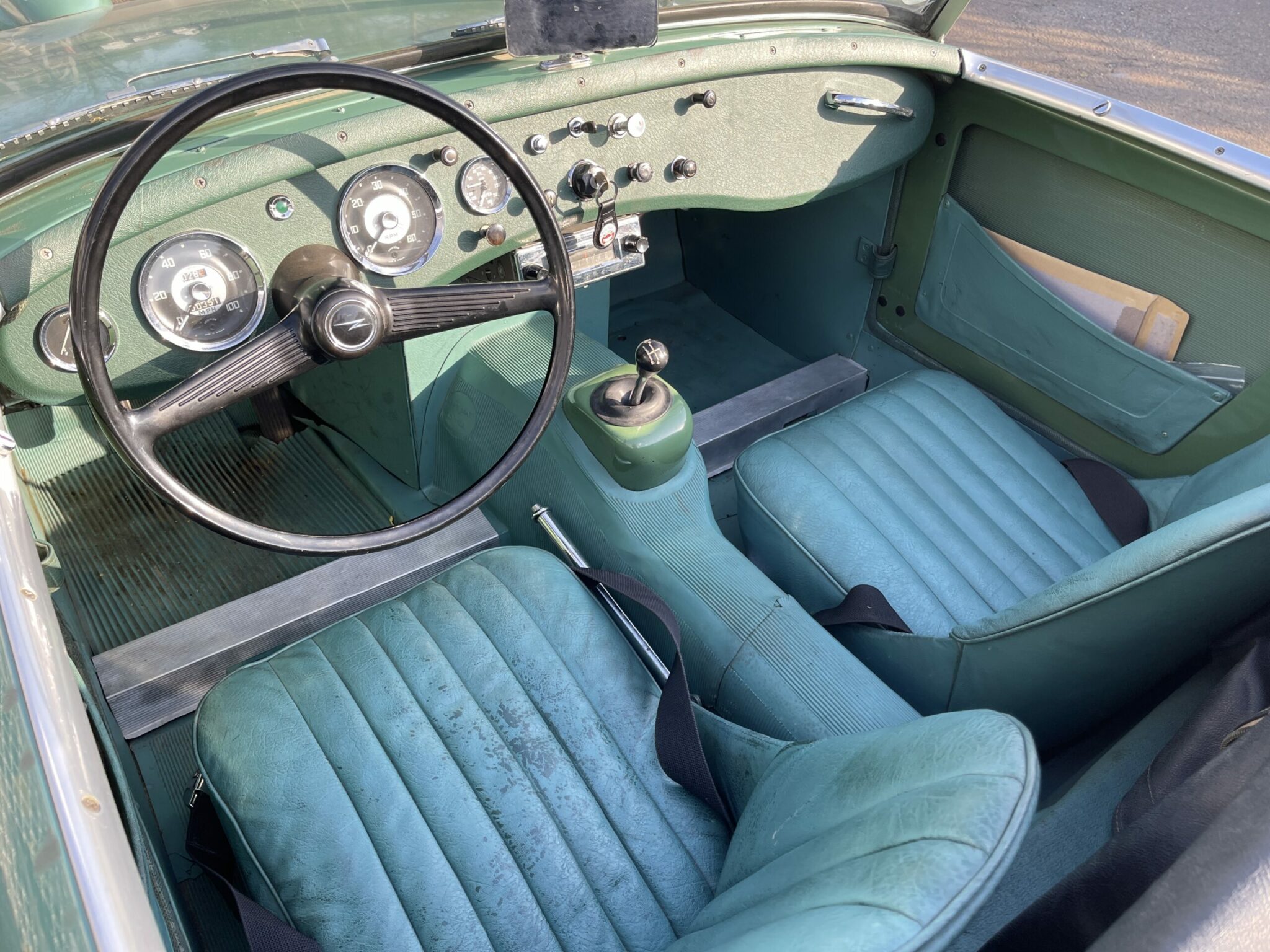 Above you can see the original writing on the back of the dashboard which specified some of these car's features. On the right you can see the beginning four numbers (1886) of the VIN, and on the left you see H (heater), R/C (rev counter), W/W (windscreen washers), MPH (USA specs). All of these bits are verified below on the heritage certificate for this car. This dash markings are clear and sharp, the most "fresh" we've seen on the back of a dashboard. These indicators add novelty to the incredible story of this amazing survivor!
It was a lot of fun to fit a custom dual exhaust pipe to exhaust the emissions from the heater, which had previously been exiting under the passenger seat when we got this car; I'm not sure if that was done to delete your passenger or simply because of the lack of time in engineering, but we fit a little bit more proper exhaust pipe that exits on the side. Hopefully the side pipe adds to the fun of having a one-of-a-kind Bugeye with a Southwind heater, which should be even more impressive at car shows than a Judson supercharger!
The period-type Rupert Parachute Company seatbelts are also a really cool artifact, and that's another layer of what makes this car so special. Seabiscuit is a rare car, because Bugeyes are only original once. This one been incredibly well-preserved over the years, and it's such an honor to be able to offer such a survivor to you!
Seabiscuit was re-painted once some time ago, it still looks good enough I wouldn't change a thing. The paint is a bit weathered, but still looks extremely presentable. The worst of the paint patina is on the back deck behind the cockpit, in an area completely covered by the back portion of the tonneau. The underside is surface rusted, but because the car was stored in Arizona for the last 50 years (before we acquired it) the car was dry and remains no rust issues.
We've just spent 50 hours upgrading all the perishable parts to make it into a reliable driver; we've installed new brake hydraulics, clutch hydraulics, water hoses, fuel lines and a new solid state electric fuel pump; we also tuned the carburetors and fit brand new whitewall tires to match what the heritage certificate tells us came with the car when new.
Check out the awesome video above for an in-depth tour of Seabiscuit! If you want a show-stopping survivor Bugeye this is the car for you!