NOW SOLD to Sean here in CT! Congrats on taking home car # 391!
If you are looking for a hot-rodded Bugeye, check this one out! "Lilly" (AN5L 49238) is a well-patinaed 1960 Bugeye with some souped-up goodies under the hood!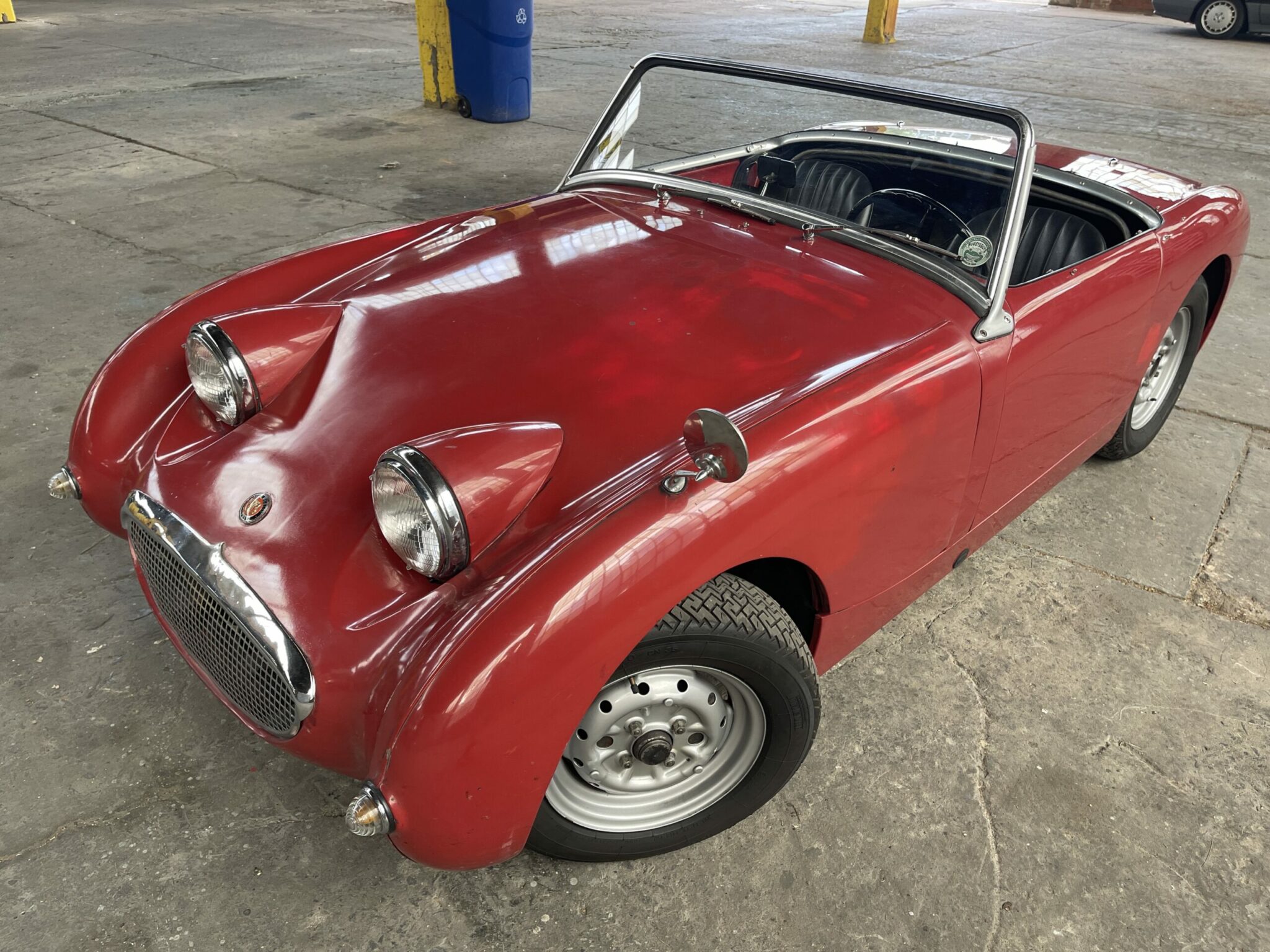 Lilly was built by a very skilled restorer, who had a very clear vision of the best blend of fast, original, patina, and fun. The result is a car that feels like that Bugeye you saw sometime in the '70s, when it was the '70s. In other words, it looks and feels like a Bugeye time capsule, one you might have designed in high school on your notebook during class, or built with your dad, or cobbled together from hot rod parts you accumulated… the car has the look and feel of a great beachside parking lot car that got your attention back in 1974.
[Read more…]

about 70s-style 1960 hot rod sleeper Bugeye for sale!