Now SOLD to Jim in Massachussetts! Congratulations on Bugeye #402!
This is a AN5L 48202, a modified 1960 Bugeye Sprite we call "Bart."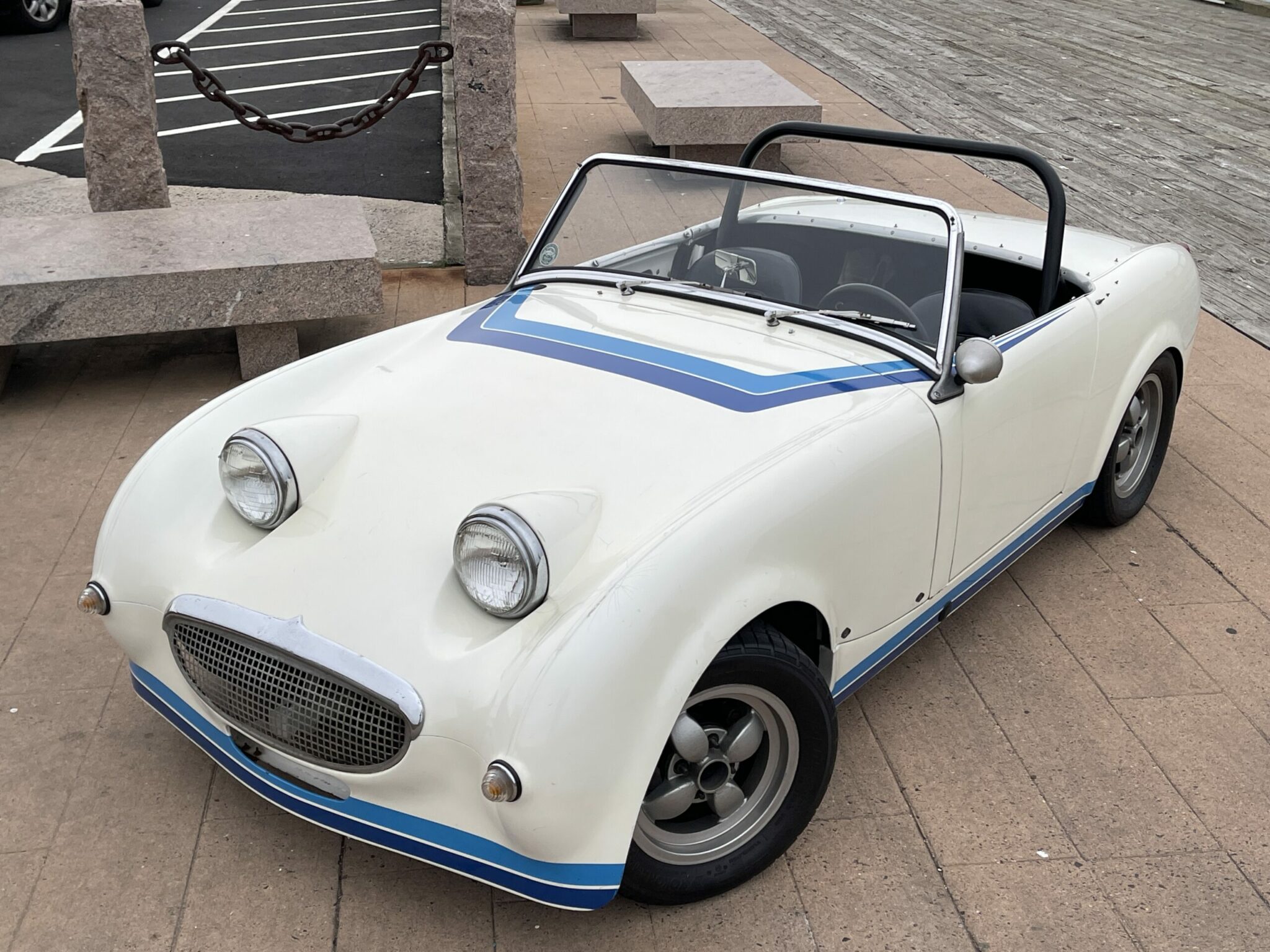 If you like the old-school converted race car vibe, this is a great car to consider. The car is totally street legal and very useable on the street, with a bunch of performance upgrades to give it more grunt and better performance. You can drive this car anywhere. You can drive it to the autocross and play for the day. You can drive it to the supermarket. You can enjoy the racing heritage of all Bugeyes, and still go out to dinner in this one. It is modified for performance while maintaining plenty of everyday drivability. The car is built with a nice balance of fun and function.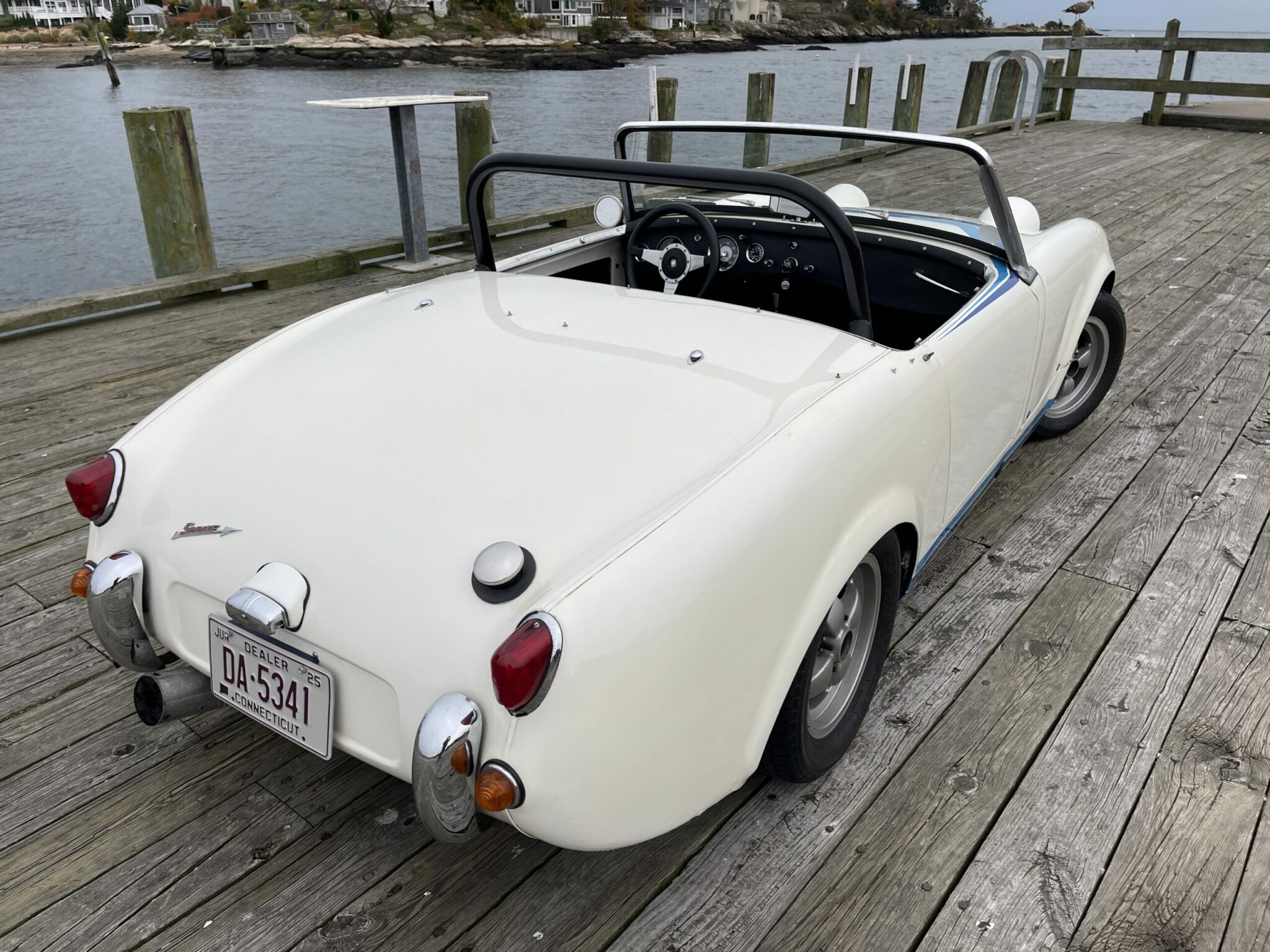 The engine is an uprated 1275 with a performance cam. The idle is a bit lumpy, but still quite tolerable. When you get on the gas, the improved performance is apparent, and the engine pulls smoothly through the revs. The car has a performance exhaust system with a nice header and minimalist muffler. Bart sounds like a sportscar should. The nearly new Weber downdraft carb powers the car nicely.
Brakes are front disk and a rear drum systems from a later Sprite, with an add-on brake booster to lessen pedal effort. The car stops nicely. A slightly larger from sway bar is also fit for more agressive cornering.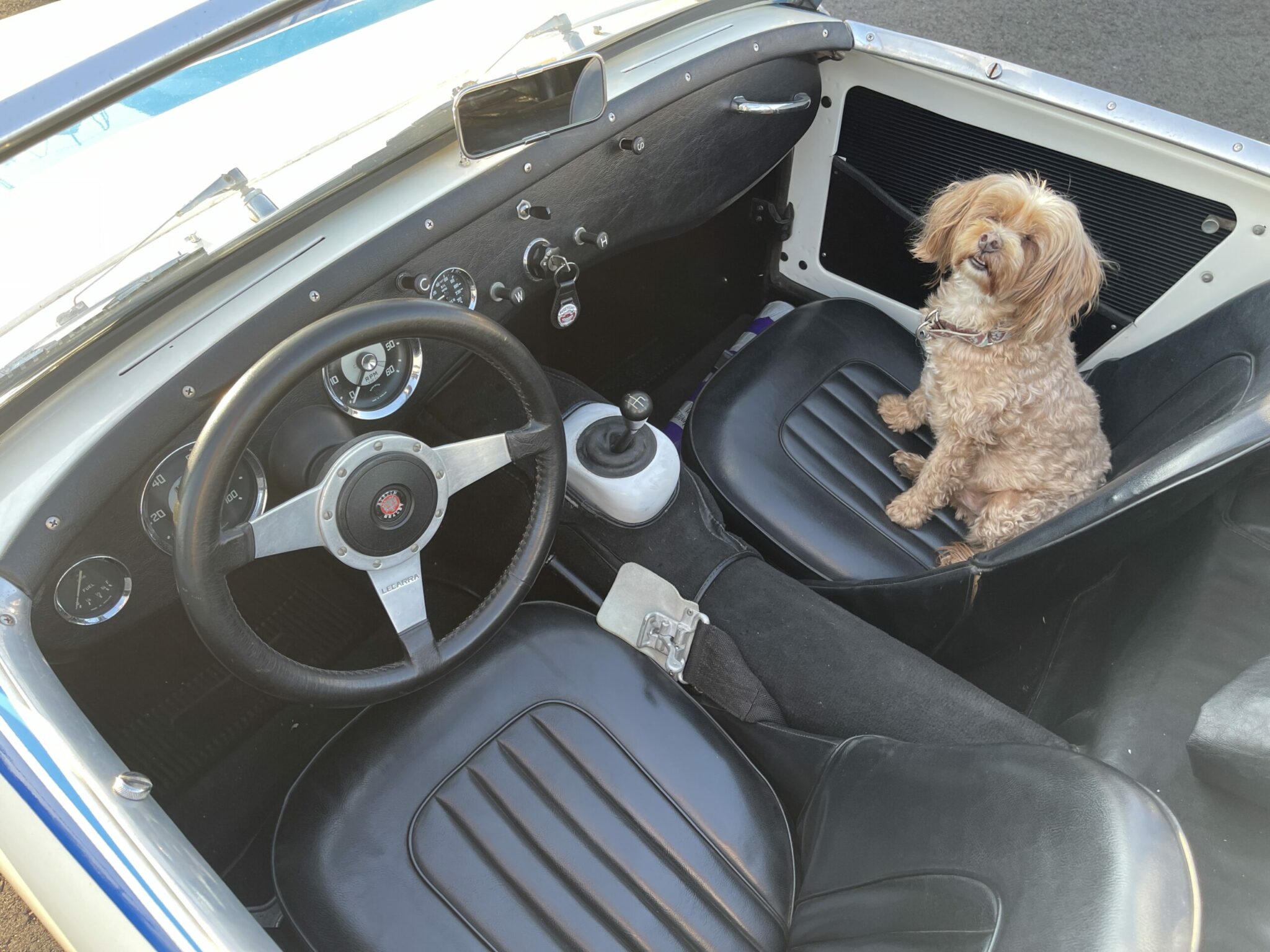 Tires are 185/60×13, wider than stock, afforded by the fender flares. They give you a bigger footprint that further improves braking, acceleration and traction in general. These tires squeal and slide a bit more than I would like, because they are aged-out. New rubber would grip a lot better, and we can change the tires for the new owner if so desired.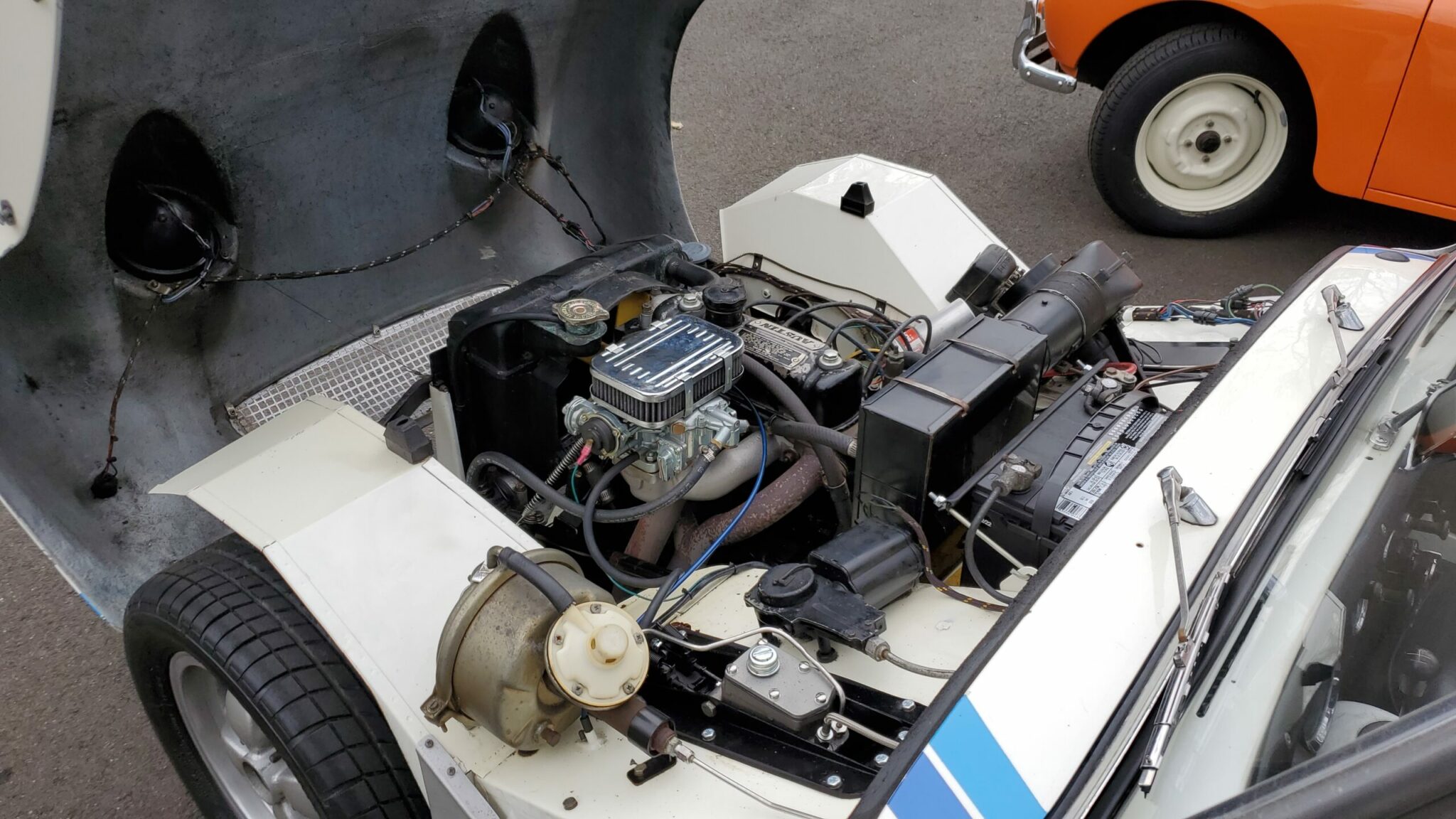 The car has a flip-forward fiberglass nose with matching fiberglass flares fit on the original rear steel fenders. Two flush dzus fittings hold down each bonnet wing for a nifty bonnet hold-down system that you can open with a small screwdriver or quarter dollar. Engine access is great and the fiberglass nose is a great weight saving over the steel original!
There are a few minor cosmetic flaws but the car presents very nicely. This is a very cool car, great fun to drive, and it has a period-correct feel. We've put in all the correct dashboard components to preserve the heritage. The rib case transmission shifts wonderfully. Check out the videos, click "read more" below for a full compliment of photos, and call if you are interested!