This is a very thoroughly worked-over Bugeye and a great opportunity to own a very well-sorted classic car that has enjoyed generous spending from prior owners!
This is "Bucky" (AN5L 18013). We first met Bucky in September 2018, when we picked it up for a client in Wisconsin and brought it to our shop for a five speed upgrade along with multiple other improvements totaling about $19,000, including:
Rebuilding the entire front end
New disc brake kit
New swivel axles
New rack boots
Repaired parking brake
Replaced pinion seal
New steering column bushings
New hanging gas pedal
New header with our twin-tip muffler
Aluminum Radiator
Six-blade fan
K&N Lifetime air filters
New leaf springs
New flywheel ring gear
Upgraded rear view mirror
(there are lots of other items we addressed, ask if you would like to see that build sheet)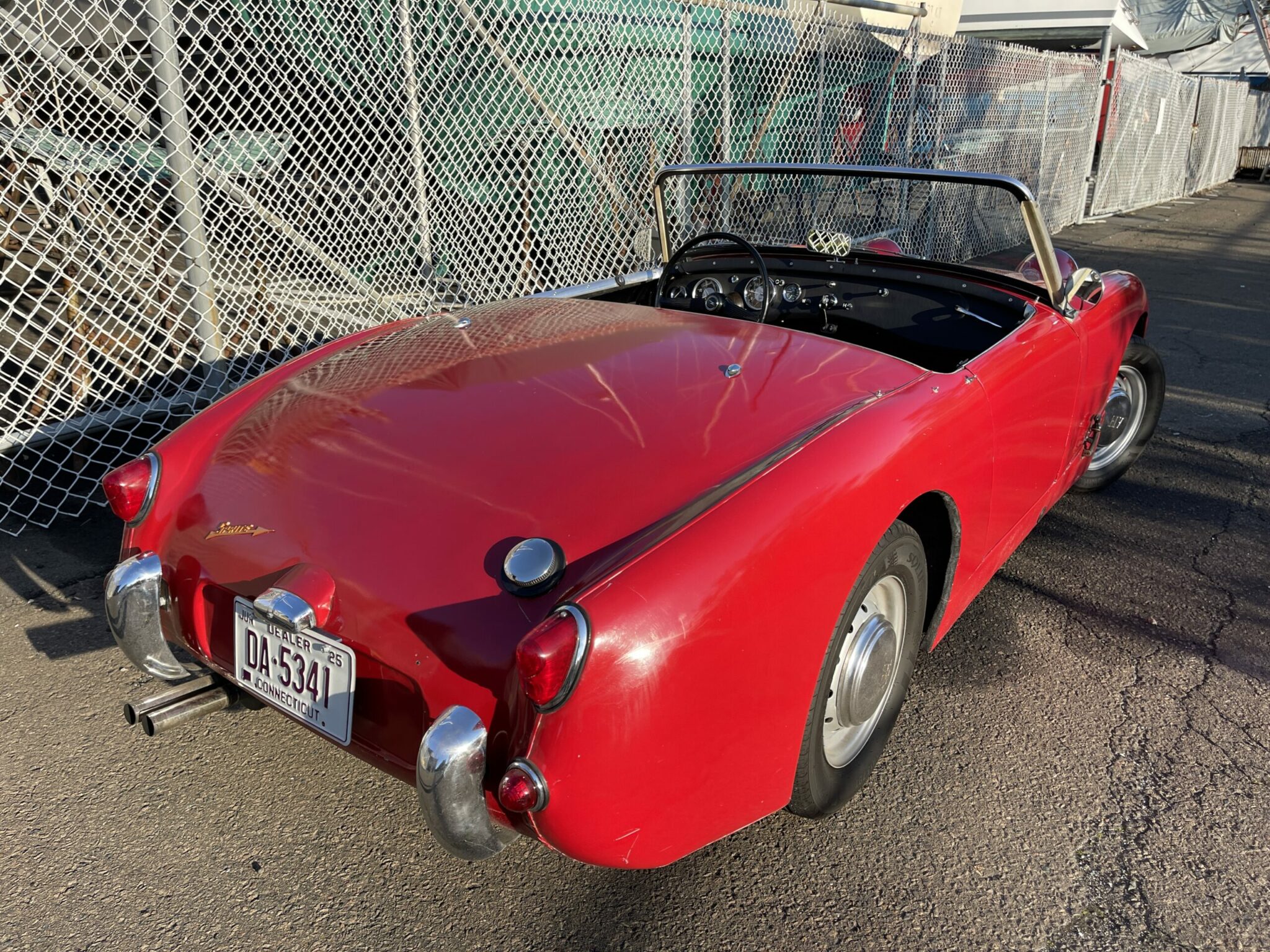 We shipped it back to him with about 20 miles indicated on the new GPS speedo in 2018. He put about 1500 miles on the car, then his priorities changed, and he sold us the car in late 2021. In March of 2022, we sold the car to Roy in Oklahoma, and before it departed for Oklahoma, we added another extensive list of roughly $15,000 worth of upgrades.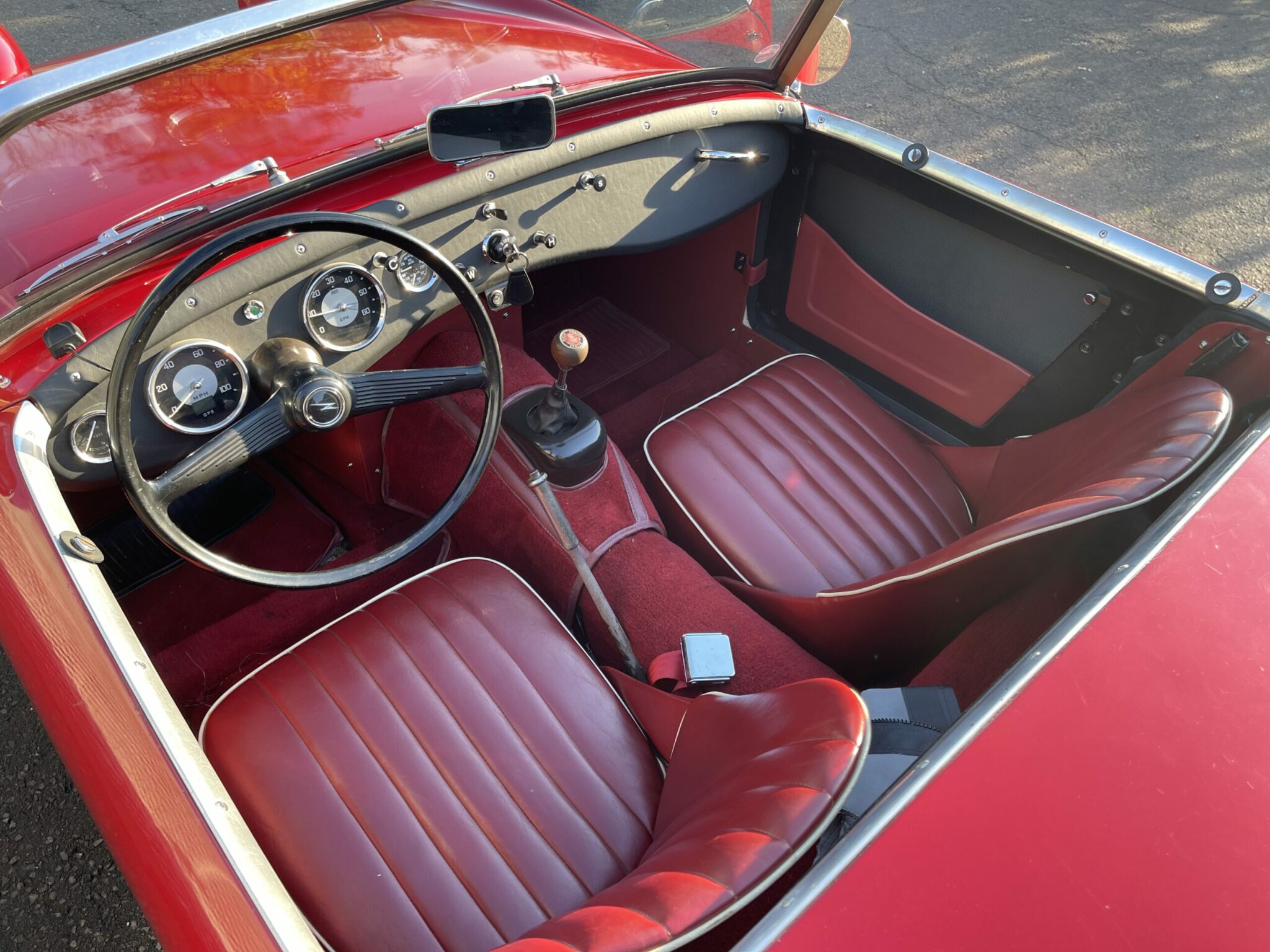 That round of improvements included:
New master cylinder
New hard brake and clutch lines
Upgraded later Sprite rear drum brakes with new wheel cylinders and shoes
New front shocks and shock bushings
New radius arms
New fuel tank and fuel pickup line
New solid state fuel pump and end-to-end hard fuel line
New wiring harness
New dummy regulator
LED light conversion including LED headlight bulbs
New electronic distributor and coil
New spark plugs
New battery and battery cables
New oil pressure line kit
New radiator hoses
GPS speedometer
Electronic tach
Full dashboard restoration including welding up extra holes, smoothing and recovering with new vinyl
Recovered dash bar
New dash grab handle
All-new dash knobs
New choke cable
Rebuilt fuel gauge
New door liners
New black bikini top
And more!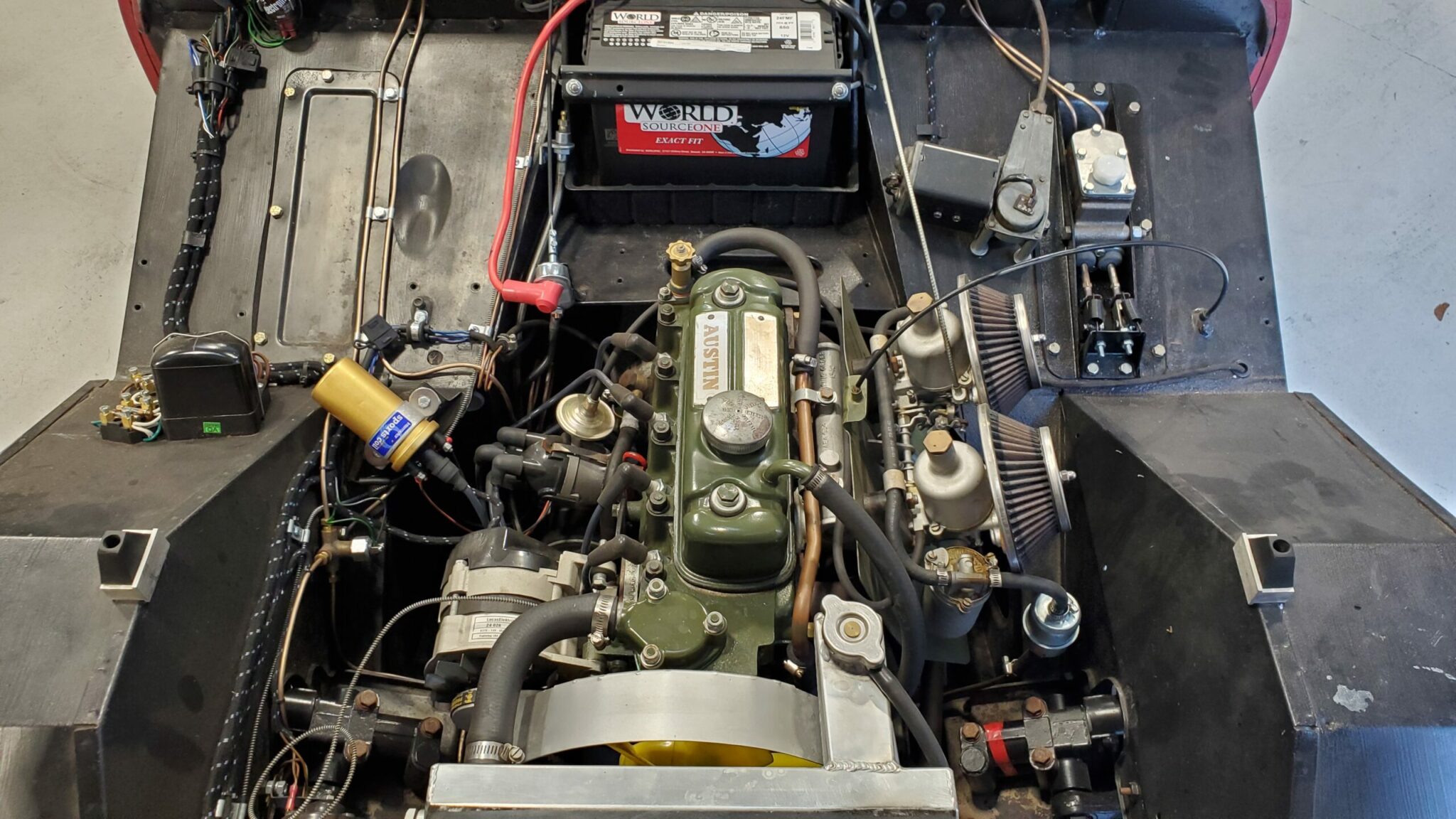 Roy has decided to get something different, so we have the car for sale again, and now we are able to offer an extremely well-sorted Bugeye that's been impressively upgraded and maintained with about 2300 miles showing on the clock. It's too bad it never got a repaint, but it remains an awesome experience to have an ultimate driver with a five-speed transmission and all the other correct improvements and make these cars so special.
If you are not cosmetically picky and love the idea of a five-speed overdrive-equipped car with a fully synchronized gearbox, Bucky could be the perfect Bugeye for you! Click "read more" below for a full compliment of photos, check out the driving video above for a taste of what Bucky is like to drive, and give us a call if you'd like to make Bucky your own! Click "read more" below to see the extensive photo album.