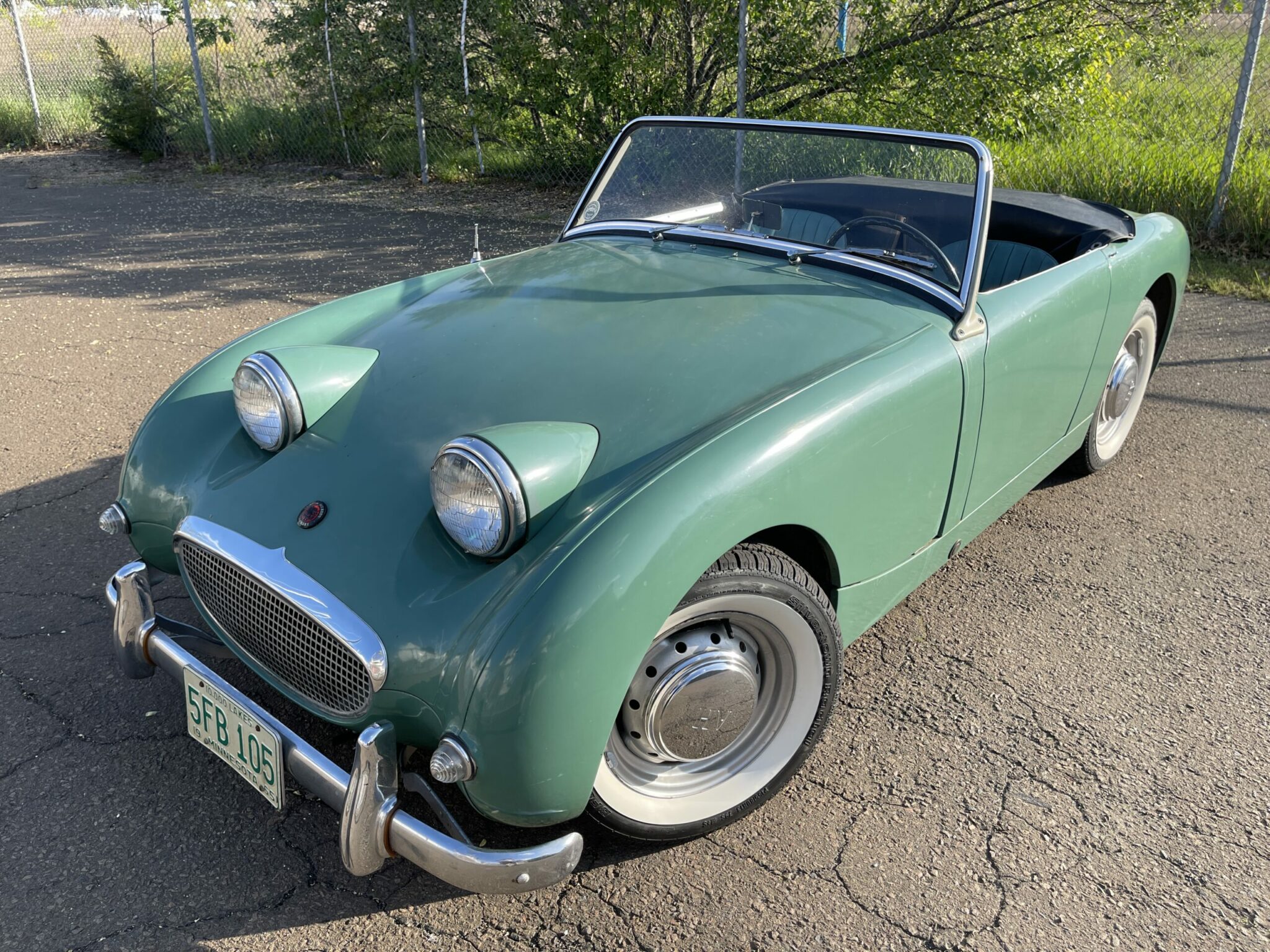 "Seabiscuit" (AN5L 18863) is one of my favorite Bugeyes in recent memory because it is completely unique. It's a superb example of a survivor, a preservation-class Bugeye that has a remarkable number of original features still in place. Of course, the original rubber mats are never this nice and wonderful to see, but each time I look at this car I find other original factory features that I haven't seen on other Sprites… for example, it's exciting to me to the original screws that hold the trunk boards in place (I am easily excited).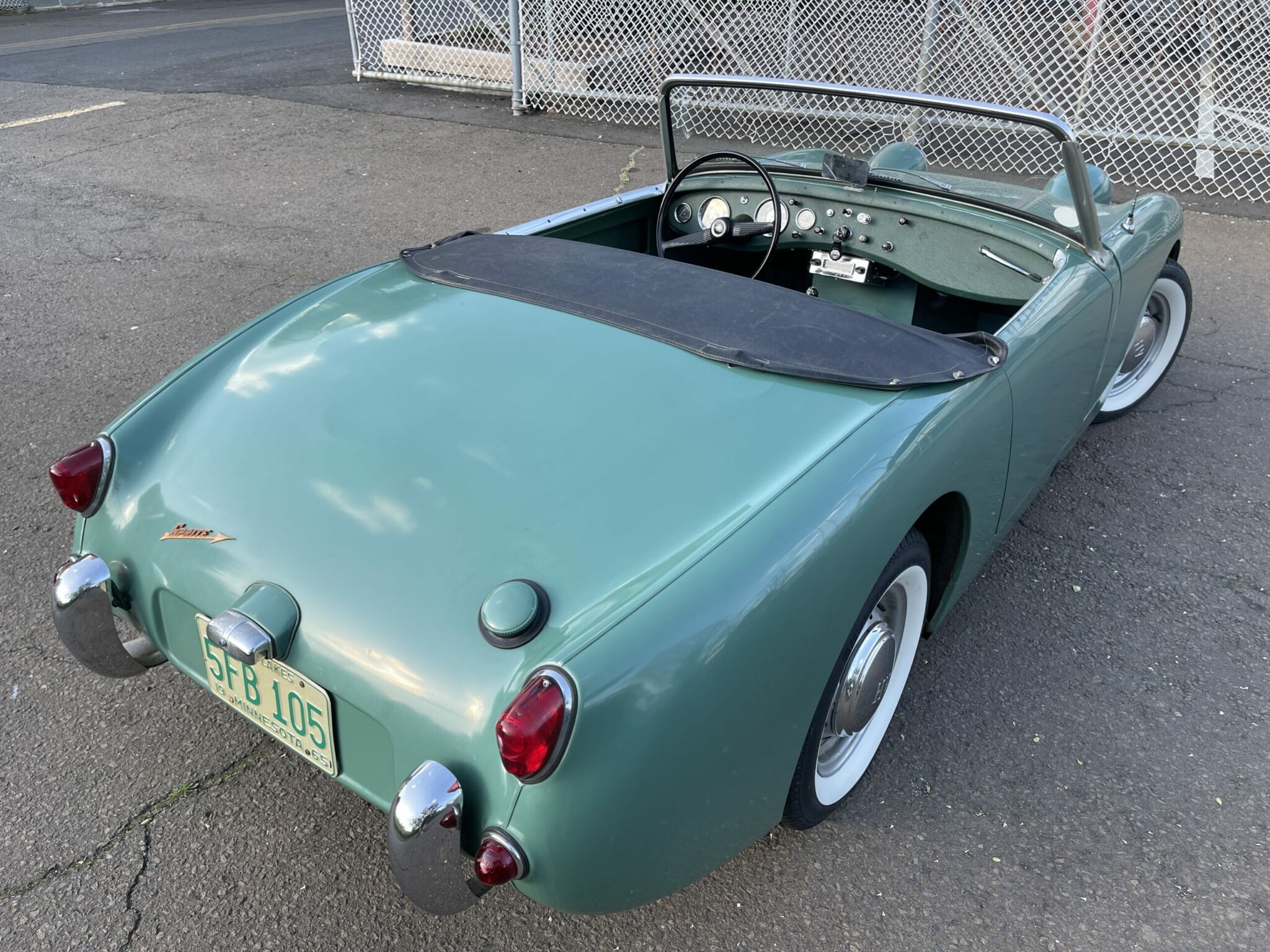 In this listing, you'll find a series of videos so you can tour the rare features present. Once this car leaves our shop, we don't expect to find another like it, so these videos will hopefully help future generations understand the factory features. You'll also see a series of driving videos, including a highway drive on Interstate 95, so you can see that the car is both historically significant and also quite useable.
We've built two gold metal concours cars one the years, and many of the components mentioned in the guidelines of the concours standards are visible in real time on this car, and that's what makes Seabiscuit so much fun. When we built the first production Bugeye (#501), we had to make sure that we accurately recreated a number of original features that were not present in 501 when we got it after initial restoration in Australia. On this car, however, you can see the original features still unmolested and in place just as the factory intended.
A great example of an original feature not often found on restored Bugeyes is the seam sealer along the firewall. Every restored car that we see has been either media blasted or otherwise stripped of its original finish, so these stains and materials are all removed in the name of a sanitary restoration; but in the case of a survivor like this, it's actually quite beautiful to see the original decayed material still intact. So if you like this sort of automotive time capsule, this is a great car to consider and something that cannot be replaced in this condition.
[Read more…]

about Superbly preserved 1959 Survivor Sprite for sale!