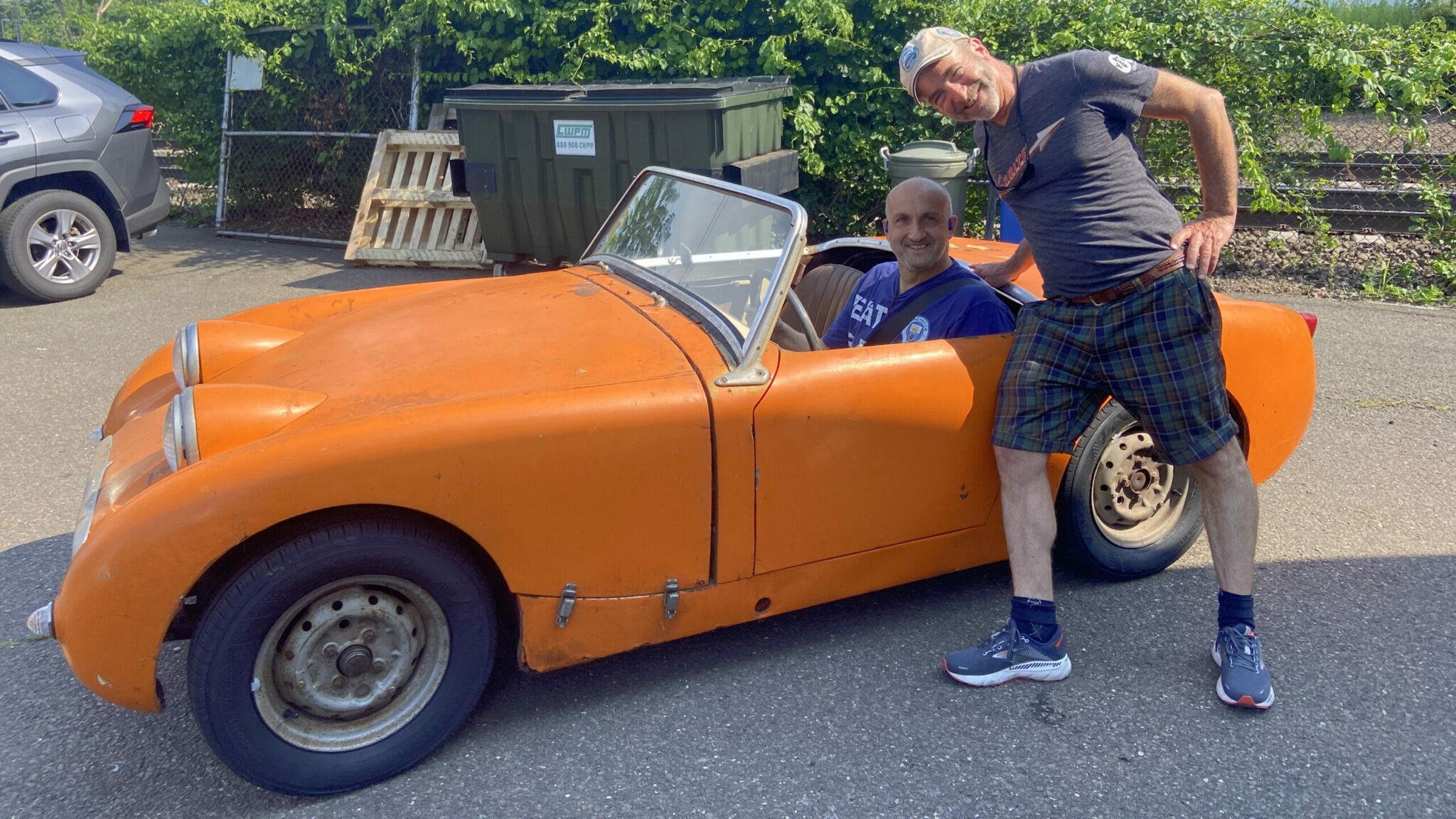 This Bugeye was in rough shape when it arrived here at Bugeyeguys world headquarters, having not seen the light of day in over a decade. We were tasked with mechanically resurrecting this car, which had belonged to a relative, so the current owners could drive and enjoy it and now The Great Pumpkin lives again!
Check out the video above for a full rundown of the TLC we put into this car to get it roadworthy. You can see the excitement in Jim's face in the photo below, all buckled in (new three point seat belt) and ready to DRIVE his Bugeye 30 miles to his nearby home!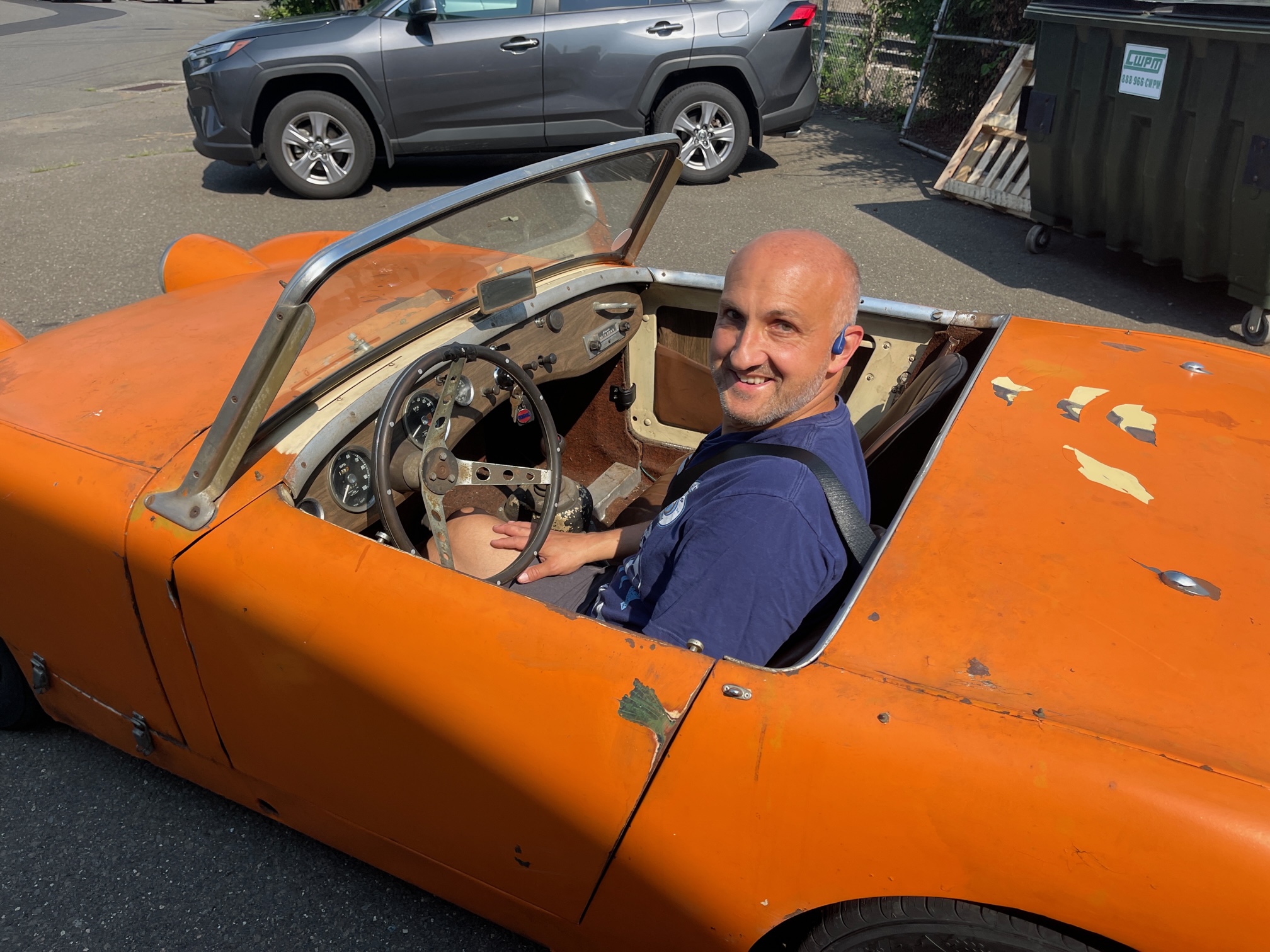 This car is in many ways the perfect Bugeye, weathered just right and set up for exceptional driving with multiple reliability upgrades.
Relax, it's a Bugeye! Enjoy it without worry.
It is our honor to be able to help our clients' Bugeye dreams come true! Give us a call if you'd like us to help you with yours!