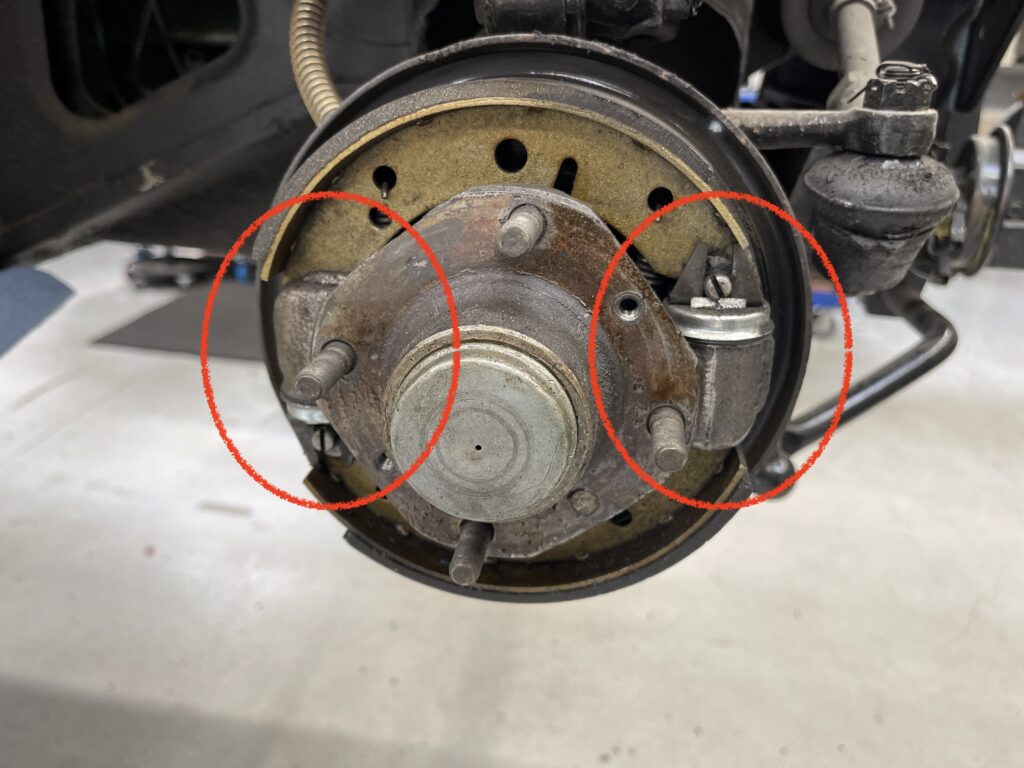 Every Bugeye rolled off of the factory floor in England with four-wheel drum brakes. When maintained properly, drum brakes are perfectly adequate for stopping a Bugeye, as long as they are properly installed. We had a car arrive this week with the backing plates reversed, which might be hard for some people to recognize, but this is a problem that can dramatically reduce braking performance.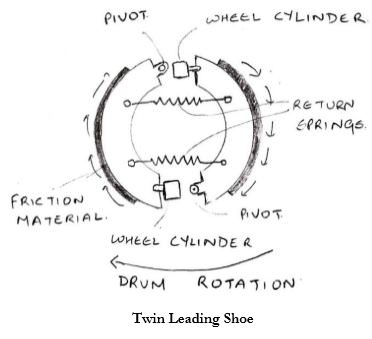 The front drum brakes use two wheel cylinders per wheel to apply an outward pressure to the shoes, which engage the brake drum and slow the car down. This is considered a 'twin leading shoe' design, meaning that the force of the rotating drum is used against the friction surface of the shoe combined with the angle that the shoes are expanded out from the cylinders, creating a very effective method of stopping the car while going forwards.
However, due to the angle that the shoes are pushed out from the cylinders and the rotation of the drum, the braking force is greatly diminished in the backwards motion.
In the photo shown above, everything looks correct, but the backing plates are reversed. This means that when braking while going forwards the slowing function was only working a fraction of the amount it should be.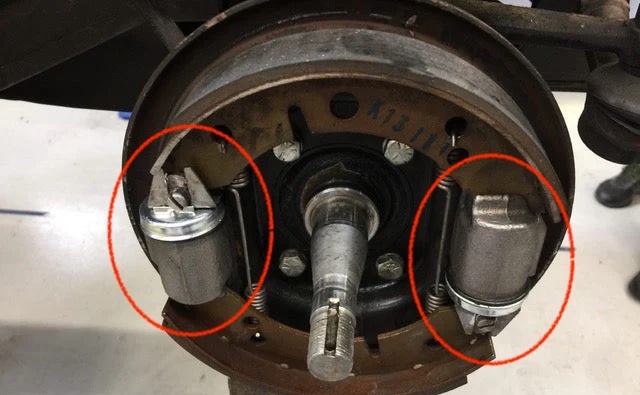 Next time you remove your front drums, verify you have your shoes set up properly for best braking! And if you need wheel cylinders and/or shoes and steady springs, you can find them by clicking below on the links!