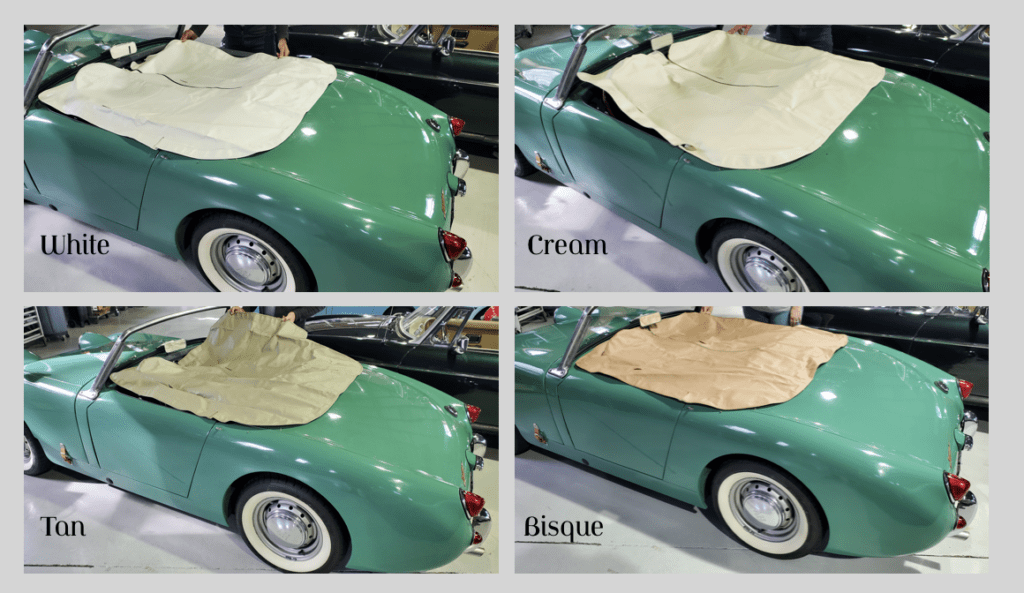 Colors matter and we take them very seriously. We are delighted to have so many choices in our building to satisfy many color palettes.
We sold our leaf green Bugeye "Flip" today and the new owner wanted a new tonneau. Here are the color options we shared with them while we worked to choose the best-looking option. With whitewall tires in Florida (where the car is headed), a light color was most attractive, and in the end, the client chose tan. They're all good choices, and our job is to make sure that each client gets the rolling sculpture that they most adore delivered to their driveway.
If you want your own color makeover courtesy of a new tonneau, take a look at our parts catalog here, where you will find quite a few options! If there is a specific color you're wanting but don't see it – don't hesitate to give us a call!