Bugeye Sprite rear suspensions are often full of creaks, rattles, and groans that we work diligently to correct in every car that comes into our shop. One common rear suspension ailment is what we refer to as "bachelor lean", which refers to a Bugeye that has been driven primarily without any passengers, putting stress on only the side of the car where the driver sits and creating a visual list in that direction. While 60-plus years of driving wore the rear leaf springs out on both sides of the Bugeye we had in the shop this week, the driver's side leaf spring suffered significantly more stress, so much so that it actually broke one of the leaves from its moorings, as the picture below illustrates.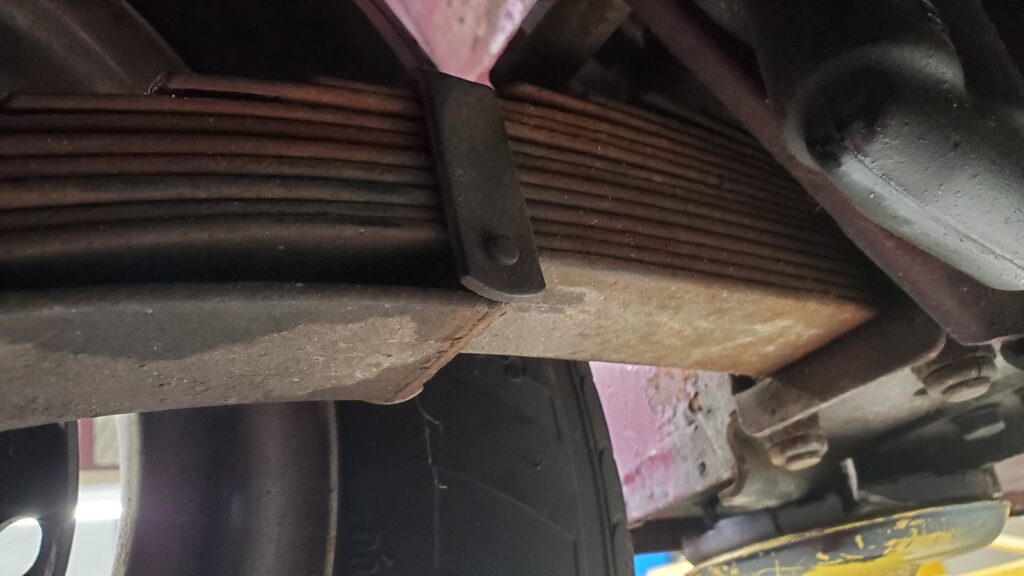 This is far from the worst set of leaf springs we have ever encountered; if you take a look at the picture below, you'll see a set of springs we removed from a Bugeye receiving a suspension overhaul that had so much rust packed into them that they created a bird-like pattern on the floor upon their removal. This is an unfortunate reality for many sets of original Bugeye leaf springs.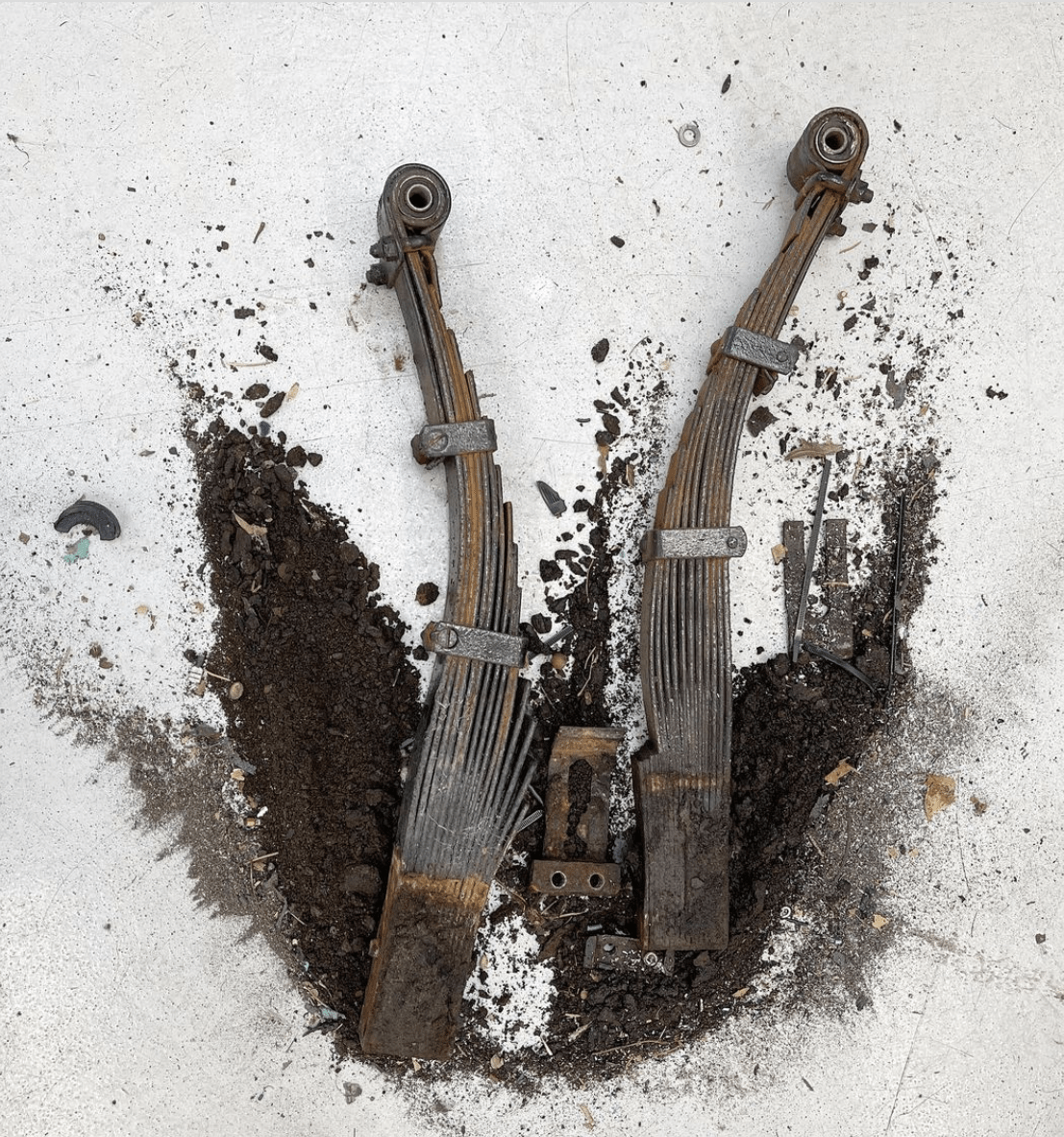 It's worth checking your leaf springs in your Bugeye and inspect them for signs of these types of failures. There are symptoms of worn springs you can feel while driving also, such as a tendency for the rear axle to bottom out on the bump stops over bumps. If you find yourself in need of new rear leaf springs, or any other rear suspension part, we have a solution!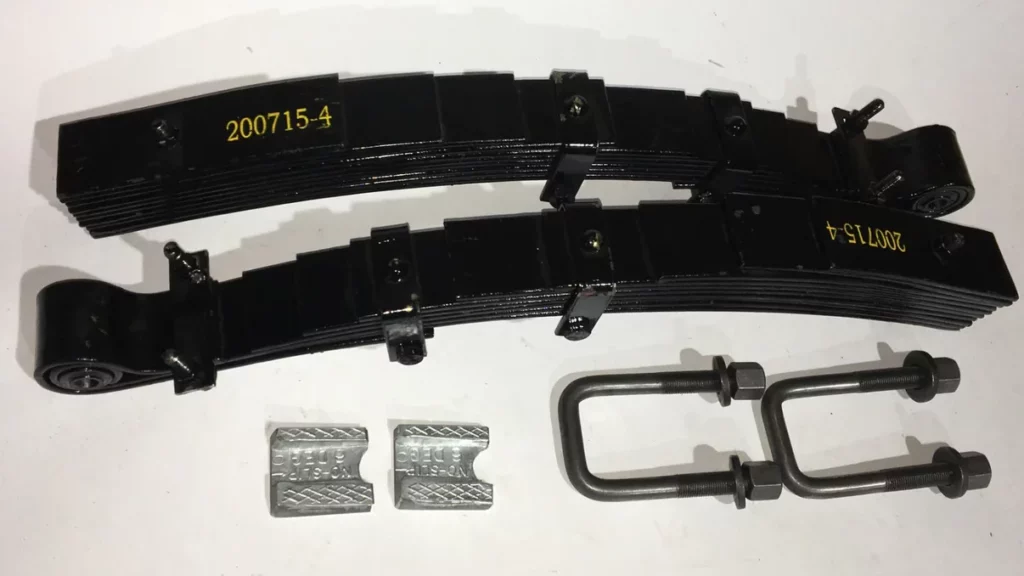 Our rear leaf spring kits utilize heavy-duty quarter-elliptical leaf springs which will reinvigorate any Bugeye's rear suspension! The heavy-duty rear springs require the use of lowering shims to reset the rear end to its correct rear ride height, which are included with the kit. Either five-degree or six-degree shims can be used (This involves some trial and error, so it may be wise to order both sizes of shim; you can buy the shims separately here) to provide the ideal ride height for your taste!
There are several components in a Bugeye's rear suspension that will wear out and create the clunks, rattles, and creaks that will drive you insane (and ultimately shorten the life of the components around it!). We offer a full line of Bugeye suspension components; click the photos below for more information or click here for our full catalog!