The number one most abused component of a Bugeye Sprite is the dashboard. They are routinely speared by their owners, and it always seems like we get stuck with floppy vinyl covers and saggy foundations.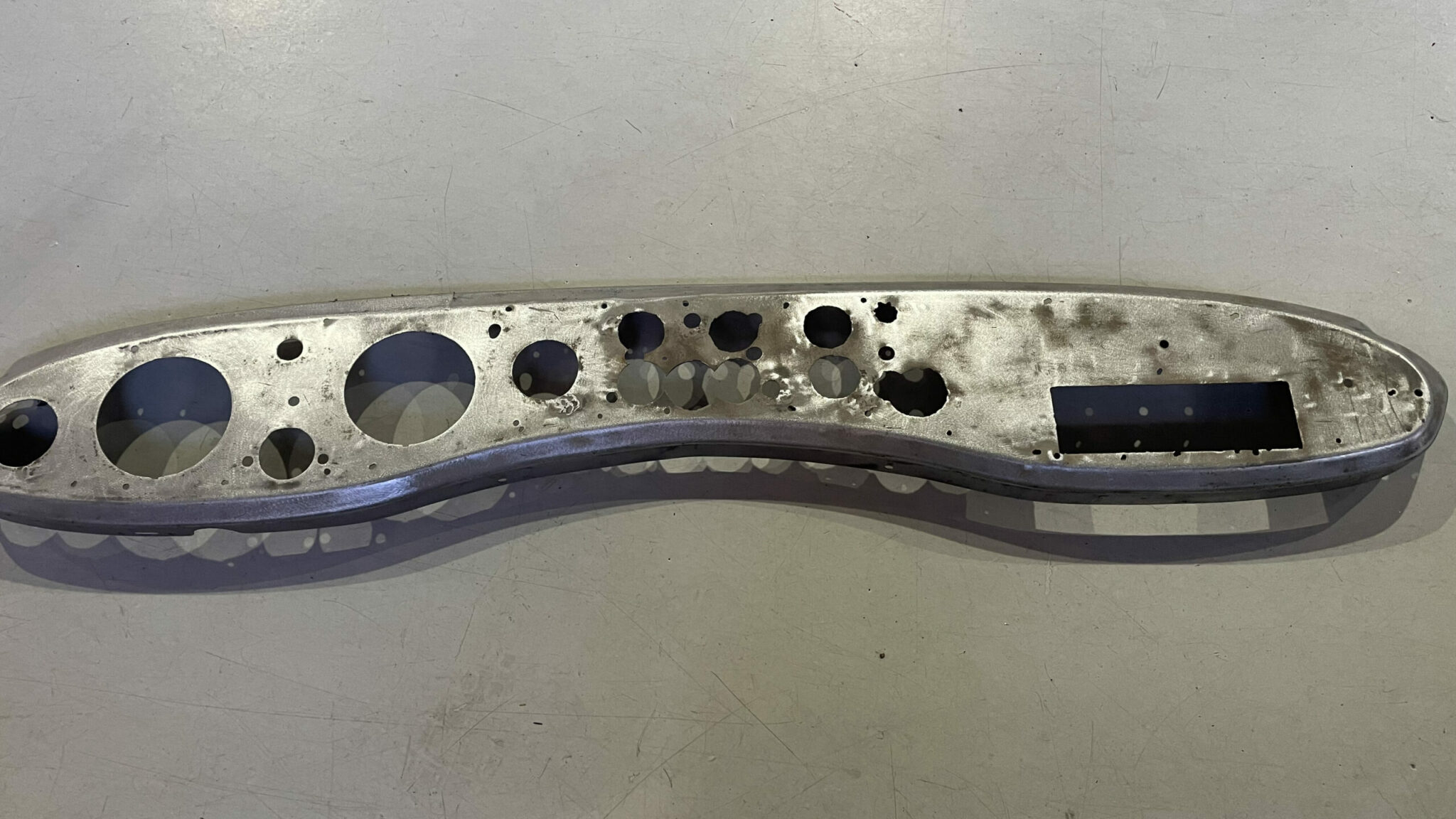 This dashboard on Mark's "Robin" (heading to Southern California this week) is one of the worst we have seen. Someone took it upon themselves to drill several extra holes in the dash, making the dash look more like a piece of swiss cheese than a car part.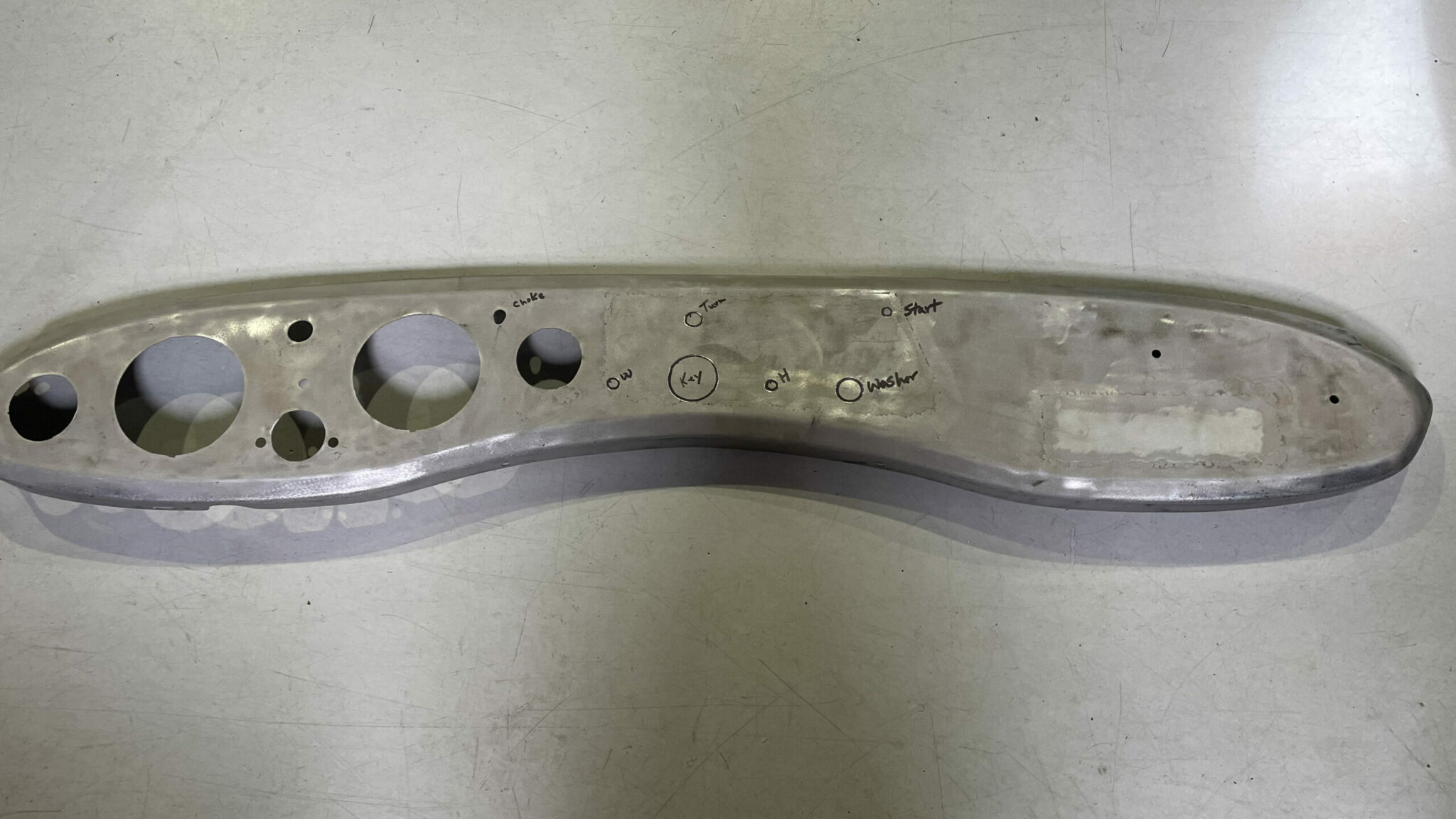 We welded every errant hole, filled and painted the surface to make it perfectly smooth, and then re-fit it in the car, ready for another lifetime without molestation. Now it looks like new!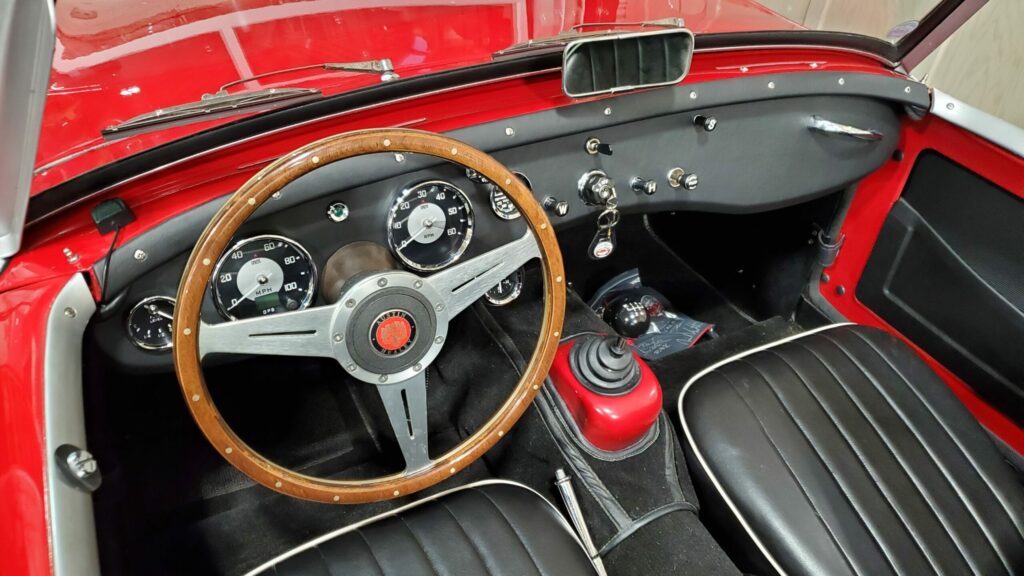 Mark, thank you for for the opportunity!