Thank you and Congratulations Ed and Christine in Florida for making Little Lulu our 400th Bugeye sold! Thank you Bugeyeguys everywhere!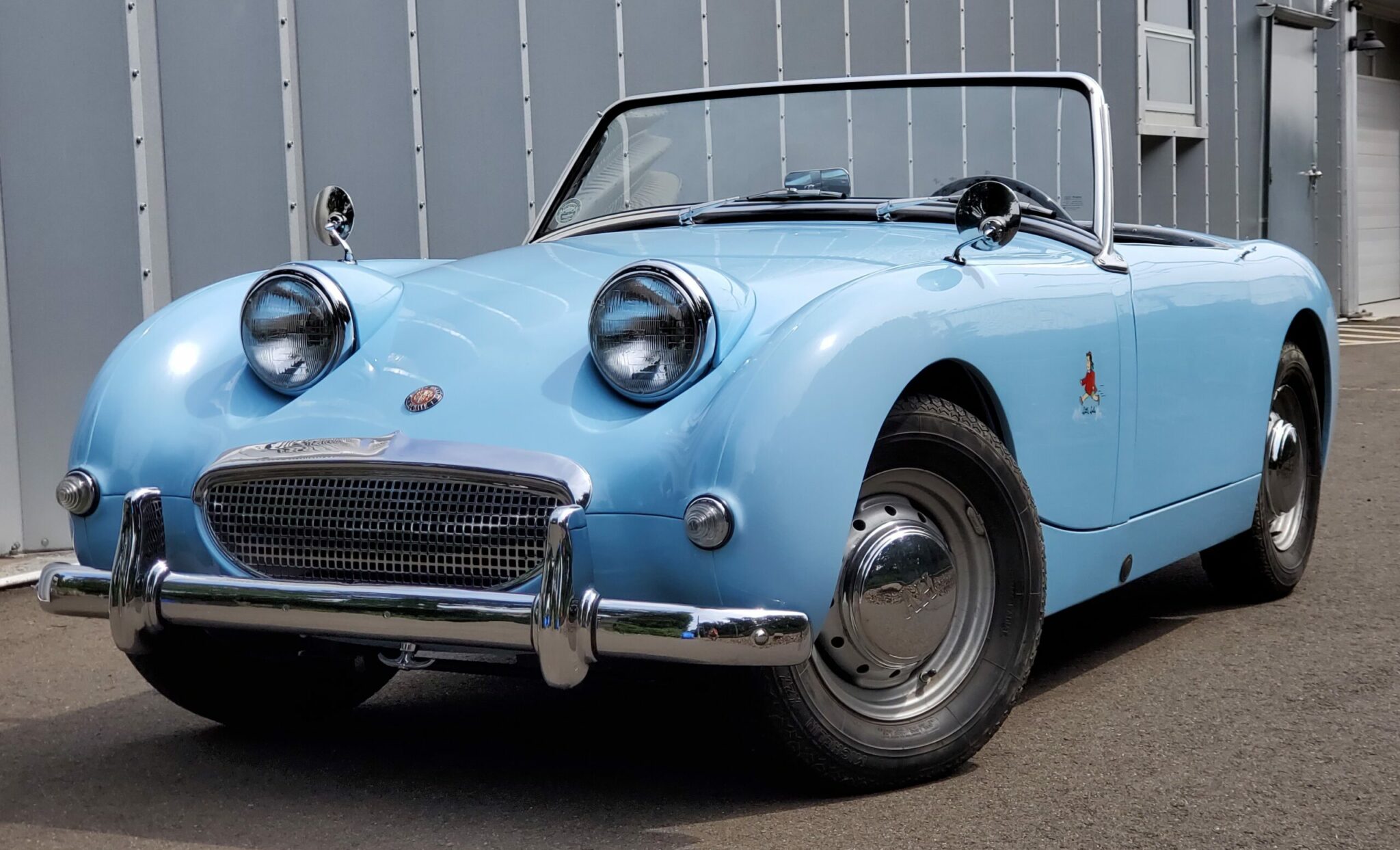 It seems just yesterday that we sold our 100th Bugeye Sprite, so 400 still feels to me to be a dream. I never thought this business would serve so many people, and that the Bugeye Sprite could endure so many iterations. We've sold cars to people all over the USA and Canada, as well as one to Brazil and several to Europe. The people and needs have been diverse, ranging from experienced collectors to complete novices… lots of surprise gifts for spouses… lots of bucket list purchases… and a particularly large number of people who never bought something nice for themselves, and came to us to indulge and celebrate a lifetime of hard work.
We have put a lot of smiles on the road. We have started a lot of conversations at gas stations. We have made the roadways of the world a little bit happier. We have met a wonderful array of people and built a big family who love this car and everything for which it stands.
Thank you to the great people who have supported us to build our Bugeye nation!!! Above is our "400 Strong" T shirt, featuring "Little Lulu," (below)" that Bugeye that got us to this magic number. Click here to order!
Now that we've arrived at this amazing milestone, we have a minute to reflect on a few of our favorites!
Above is a great story… Phillip and Kathleen paused their Bugeye aspirations to have a their daughter Jenny… they went into labor on their way to see a used Bugeye for sale and went to the maternity ward instead! 50 years later, Jenny surprised them with this Yellow Frogeye above.
Below is another favorite, a dead Bugeye rotted and done, found in the woods and rescued, repainted, and put into the lobby of a condo in New Jersey as a display for selfies! The car would never have been restored, too far gone, but made a perfect sculpture!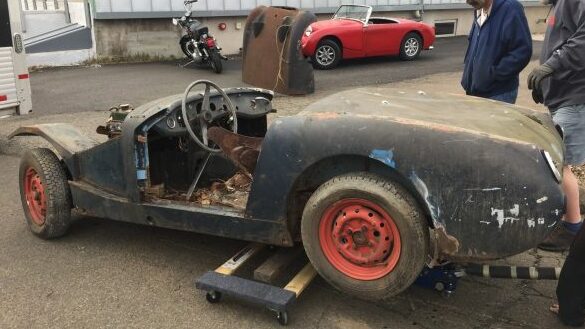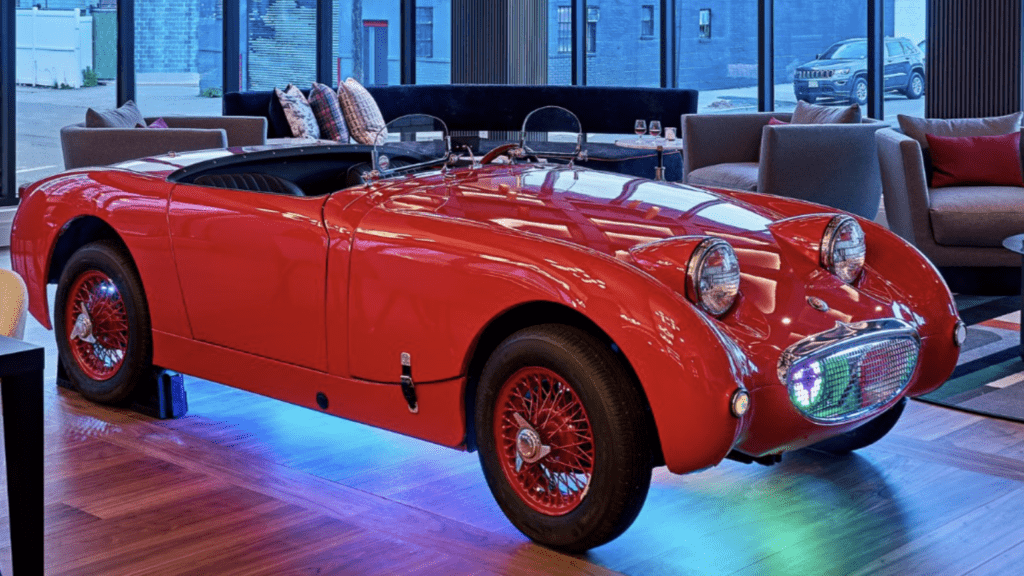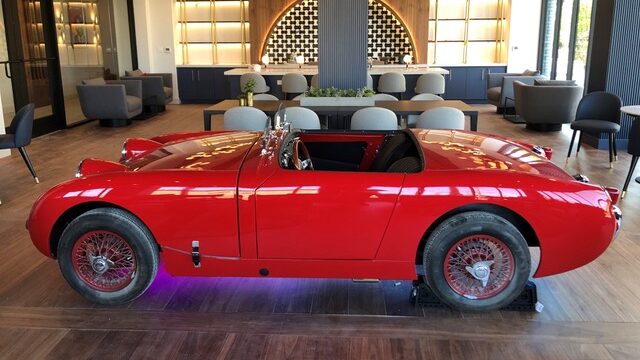 Jesse is another favorite, leaving this week for Glenn's garage in California. This one is a particular favorite because it drives like a dream. We started with an awesome high-end Bugeye and added about 100 hours of maintenance and upgrades to make it even more superb. This car speaks volumes about what we do best… it drives nothing like when we got it… now, this is one capable machine. If you hadn't driven more than 400 Bugeyes, you might not realize how much further a Bugeye can go, how much nicer, how much tighter, more responsive, powerful, etc. These are not hard cars to fix. But it takes experience to make them great. I am honored we have been given a change to build that experience. After 400 examples, we are still learning and still improving!!!
These three are some that stand out on our journey and we look forward to serving you as we build the next 400!