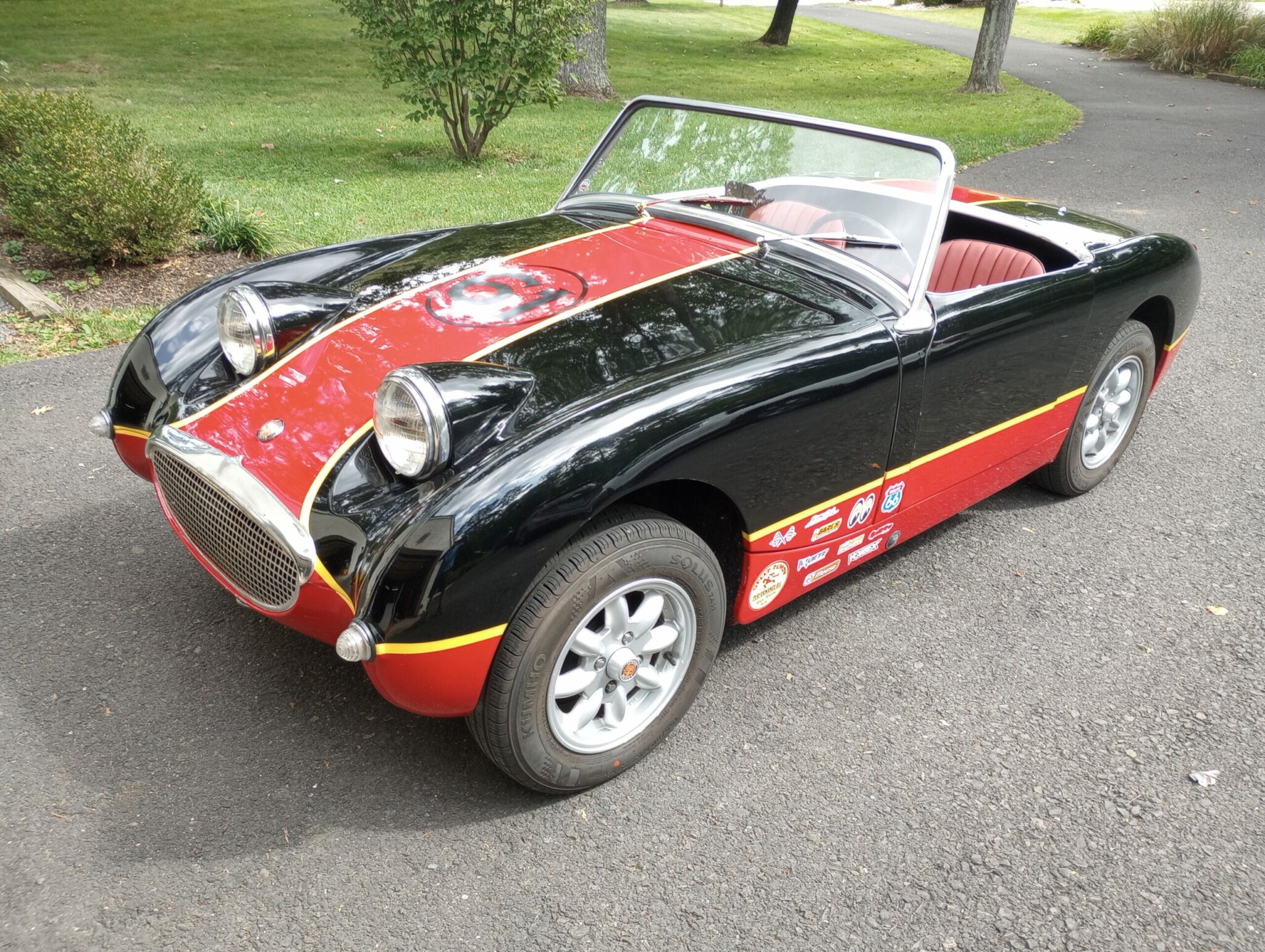 Now SOLD to Jock, who will add to his growing Bugeye collection with Bugeye #399! Congratulations on your newest Bugeye! Who will be Bugeye owner #400? Give us a call if any of our cars are right for you!
This is a fun one! For the past year and a half, "Floyd" has been in the loving care of our client in Pennsylvania, and now it's time to send it to its next home! In the time our client has owned Floyd, he has upgraded a great many things to make this car even better than it was when it left our shop!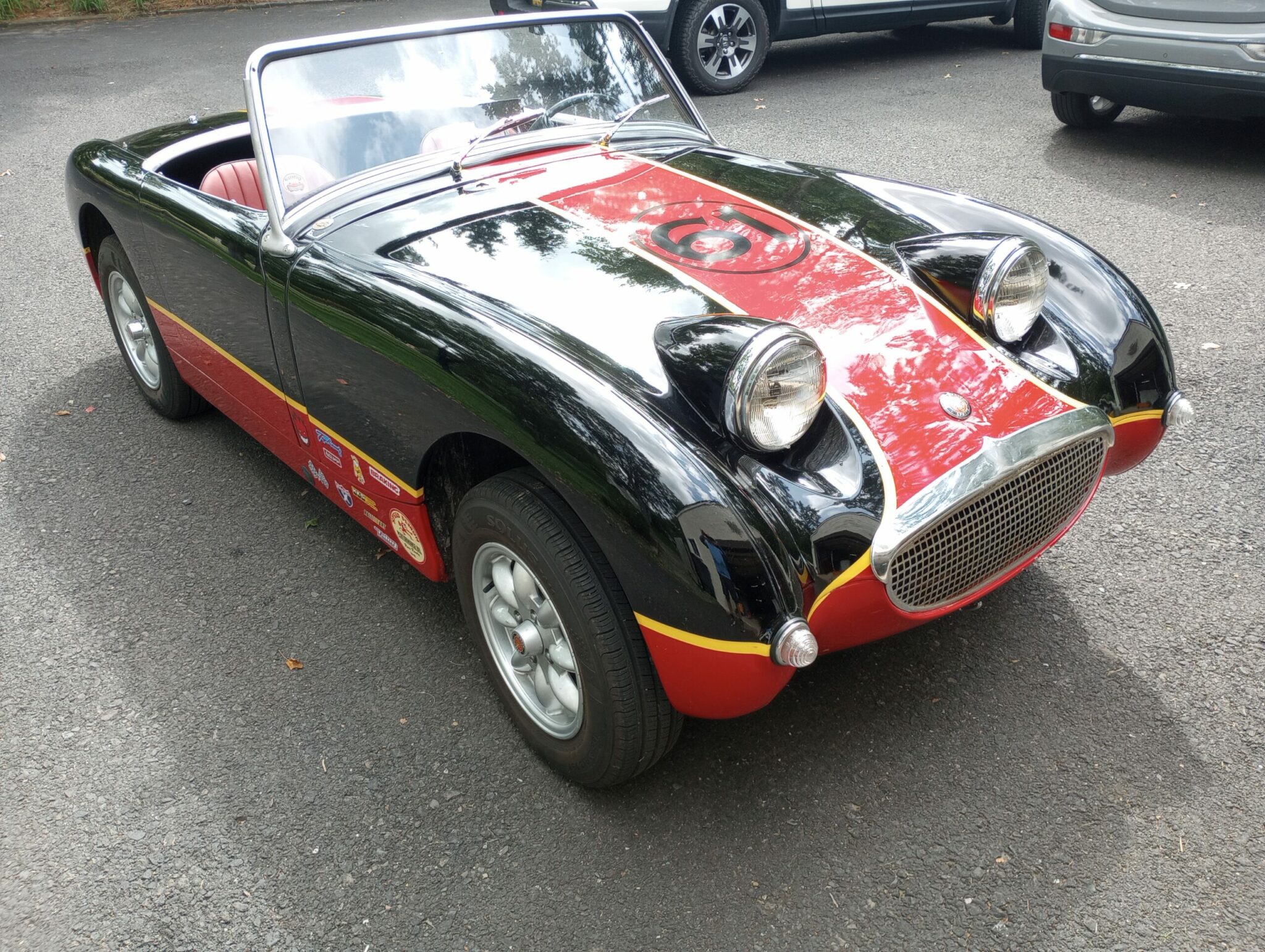 The car has a 948 engine. The current owner has done quite a bit of work under the hood; he removed and painted the engine, put new gaskets in it, added Pertronix electronic ignition, and added a spin-on oil filter kit, too. The carburetors have also been recently rebuilt, and a new exhaust system was fitted. He repainted the engine bay black at that time to match the exterior, as well! The current owner also swapped to a good ribcase transmission and added a fresh flywheel and ring gear for improved reliability from the drivetrain.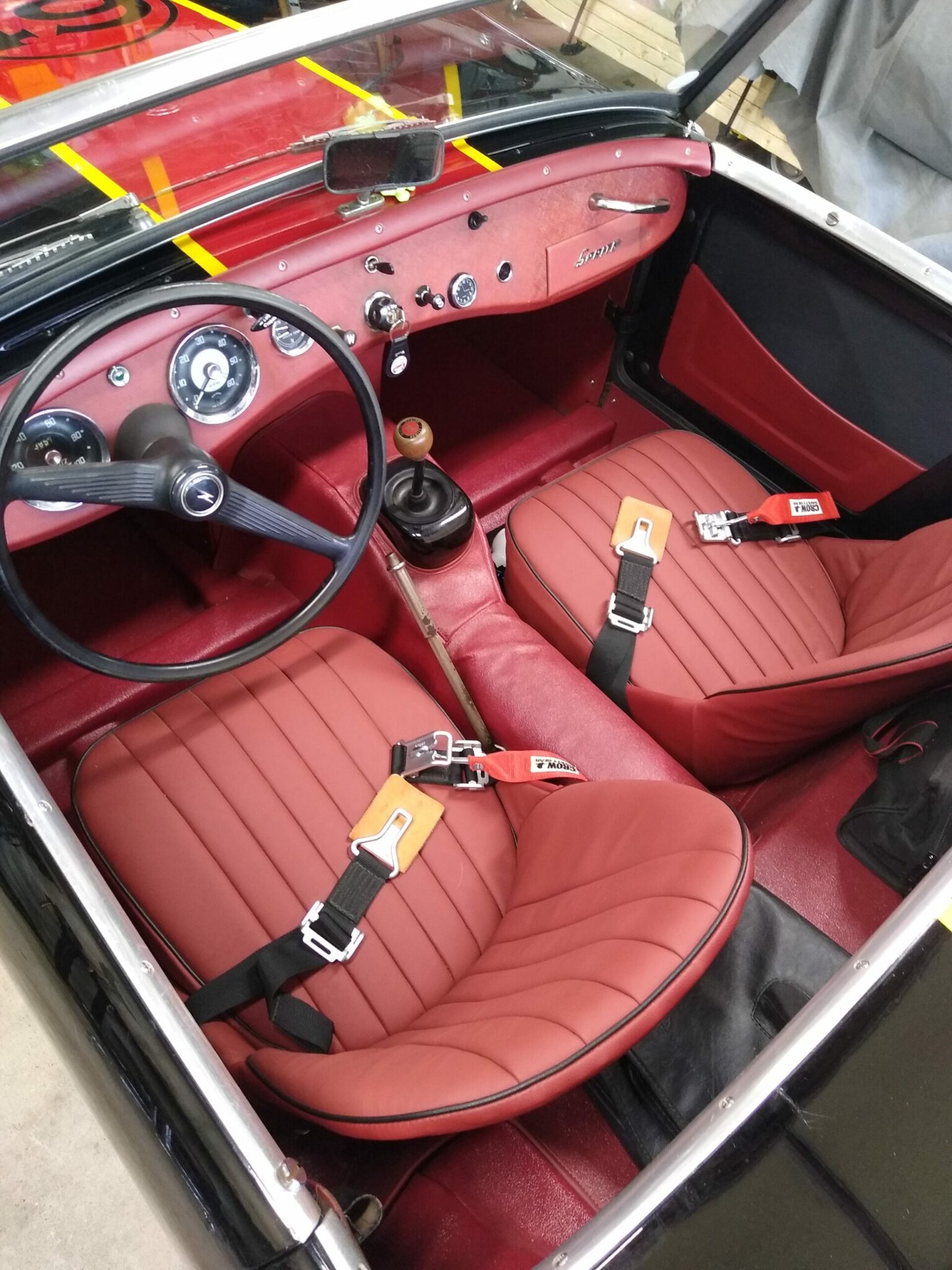 Floyd has drum brakes throughout, which have recently been refurbished with all new hydraulics and new shoes. It's a fun car to drive and everything works. The car is titled as a 1961 Bugeye, but was built in 1960 and titled as a 1961. Wheels are recent reproduction Minilites (a nice upgrade!) and new tires have recently been installed.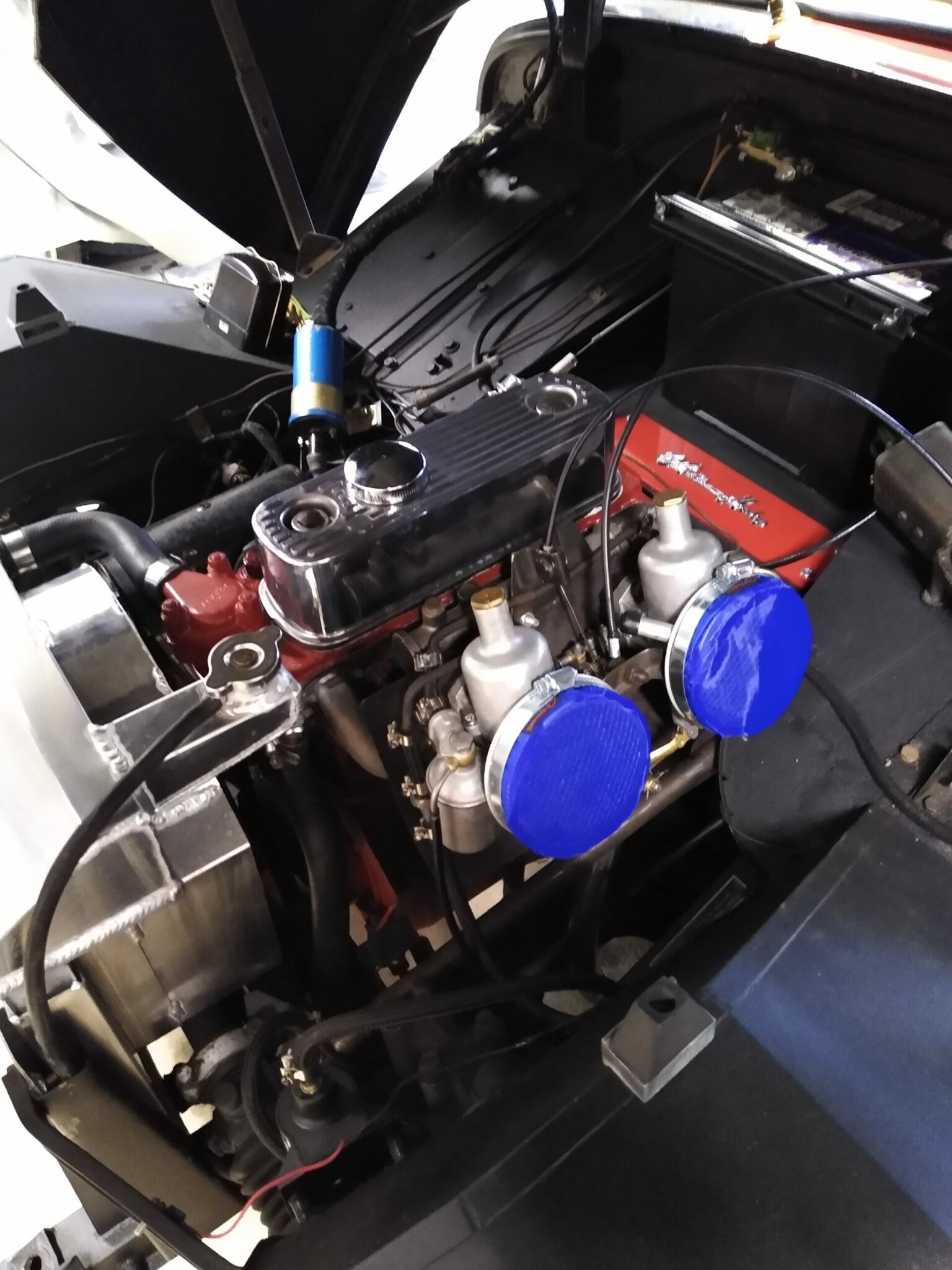 The paint is excellent, and the body is straight except for a few small door dings on the sides. The interior has been appointed with red hardura floor coverings throughout, and the seats have recently been refurbished with red leather coverings for extra comfort, and they look sharp!
This is a really nice car with some awesome upgrades and a neat paint scheme that will turn heads anywhere it is driven! Click "read more" below for more photos and give us a call if you'd like to add Floyd to your fleet!