Now sold to David in Florida! Congratulations!
This is a really fun car for not a lot of dough. Check out the new pictures and video so you can see for yourself. I can't think of any other iconic classic car you can get for this kind of money… woodies usually mean bigger bucks, and early Minis also command a premium. This car has a lot to like, especially for this price!
A '64 Mini Cooper was the car I owned just before I bought my first Bugeye way back in the 70s, so I have a particular affection for early cars like like the Mini you see here. This one is a head-turner, and a joy to drive.
In September of last year, we performed a major service to this car and made it into a wonderful driver. We replaced shocks, ball joints, wheel cylinders, drums and shoes and a host of smaller issues, all with the eye to make the car easy to use and ready to go for the former owner, who used the car sporadically and recently decided to simply sell it to us.
The car, AAW7L68346, is fit with a 998 cc engine with a four synchro gearbox. 9571 miles are indicated so perhaps this is when the engine and transmission were installed, although I can't verify this or what the actual mileage might be. The engine and gearbox are presumed to be from a later classic Mini. The car runs great and shifts smoothly.
Drum brakes are fit all around and they work wonderfully, the car stops straight and true. Nice 165/70×10 Yokahama tires are fit to ten inch minilights for a great performance ride. The underside is good and the rear subframe solid (see photo album). Ready to go!

You can now jump in this car and drive anywhere. It starts up easily courtesy of a premium Interstate battery.
If you like these woody wagons, this one will provide exceptional fun! Call if you would like to take this one home!
This one is registered as a 1961 Mini and it has early door hinges, latches and windows, but a more modern interior and dashboard, complete with comfortable headrest equipped seats and a nice wooden dashboard. Looking for the ultimate beach cruiser? Rack up your surfboard on top!
PS: What is the difference between a Traveller and a Countryman?
Answer: Very simply a Morris Mini estate is a Traveller and an Austin Mini estate is a Countryman. Some people wrongly think that one model had the wood and the other didn't, but both the Morris Mini Traveller and the Austin Mini Countryman were available both as a Woody and as an all steel version.
PPS: Ever driven a RHD English car? It's a hoot! My wife regularly drives our RHD Morris Traveler, no problem! If you are unfamiliar you'll find it takes about 5 minutes to get used to it, and the rest is pure fun. RHD amplifies the attention one gets with a classic car. Totally legal and easy to register anywhere in USA (or elsewhere, we'll help).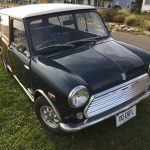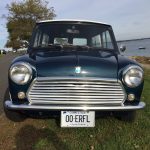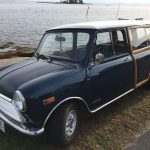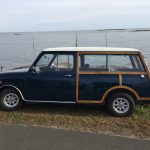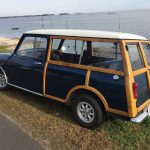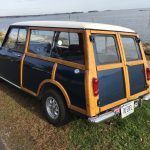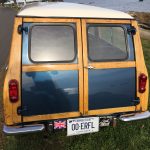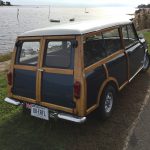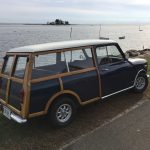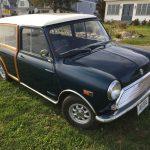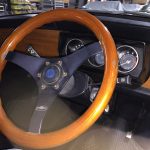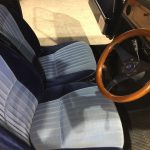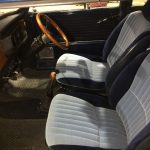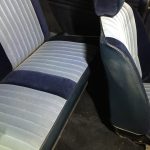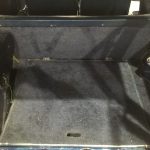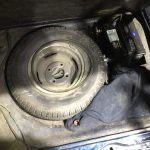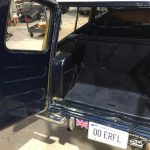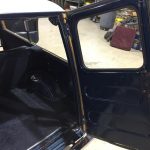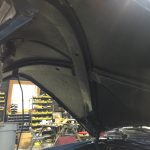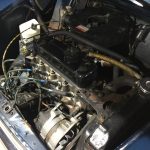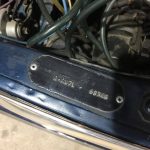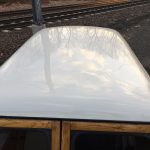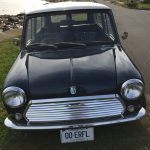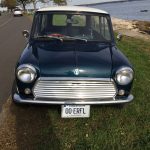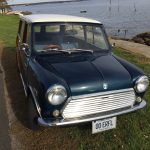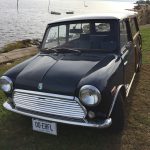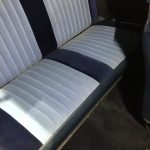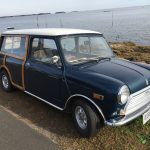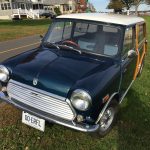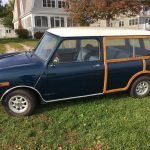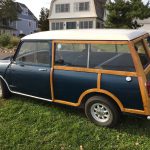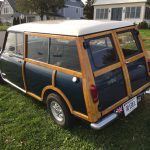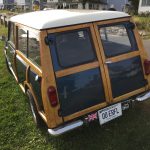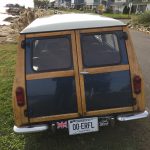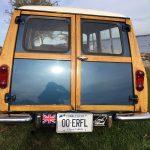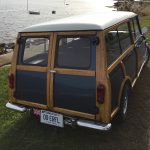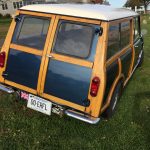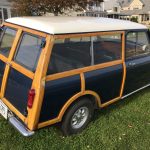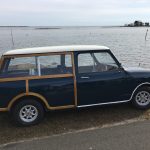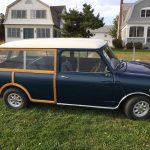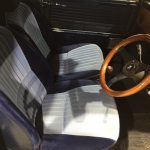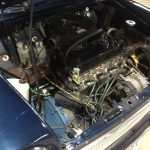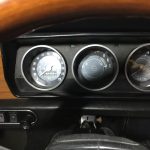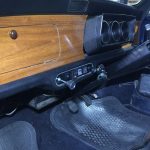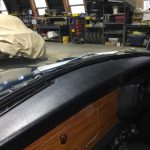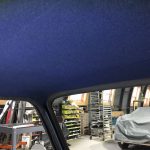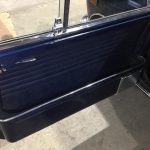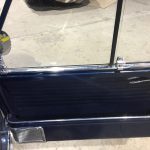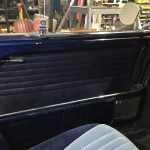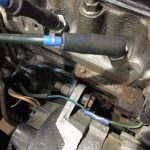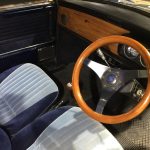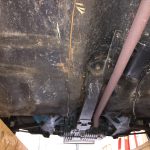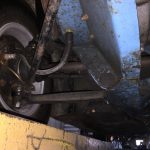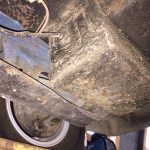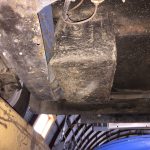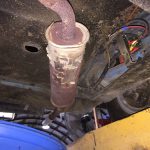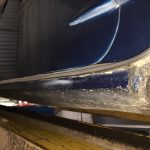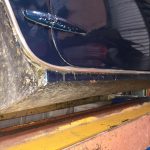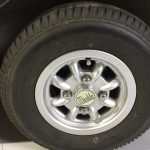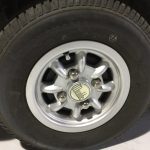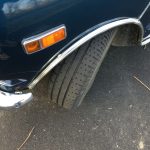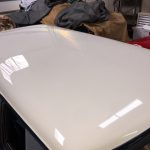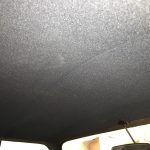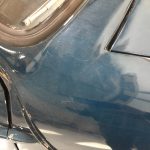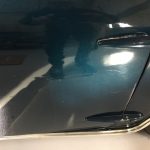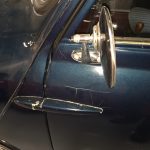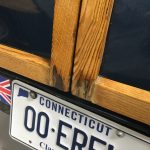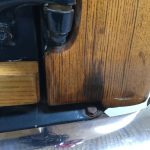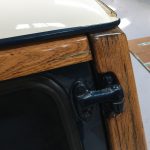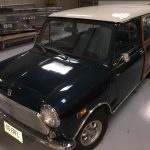 abc123