Ever wonder what it's like to drive a 1971 Saab station wagon? Check out the ALL NEW driving and walk-around videos for our Saab 95 wagon to find out! This is a great car at a great price! Give us a call if the Saab is the right car for you!
Make a statement! If you want a superb and rare car, this vintage Saab is a great candidate. This car attracts as much (if not more) attention than a Bugeye!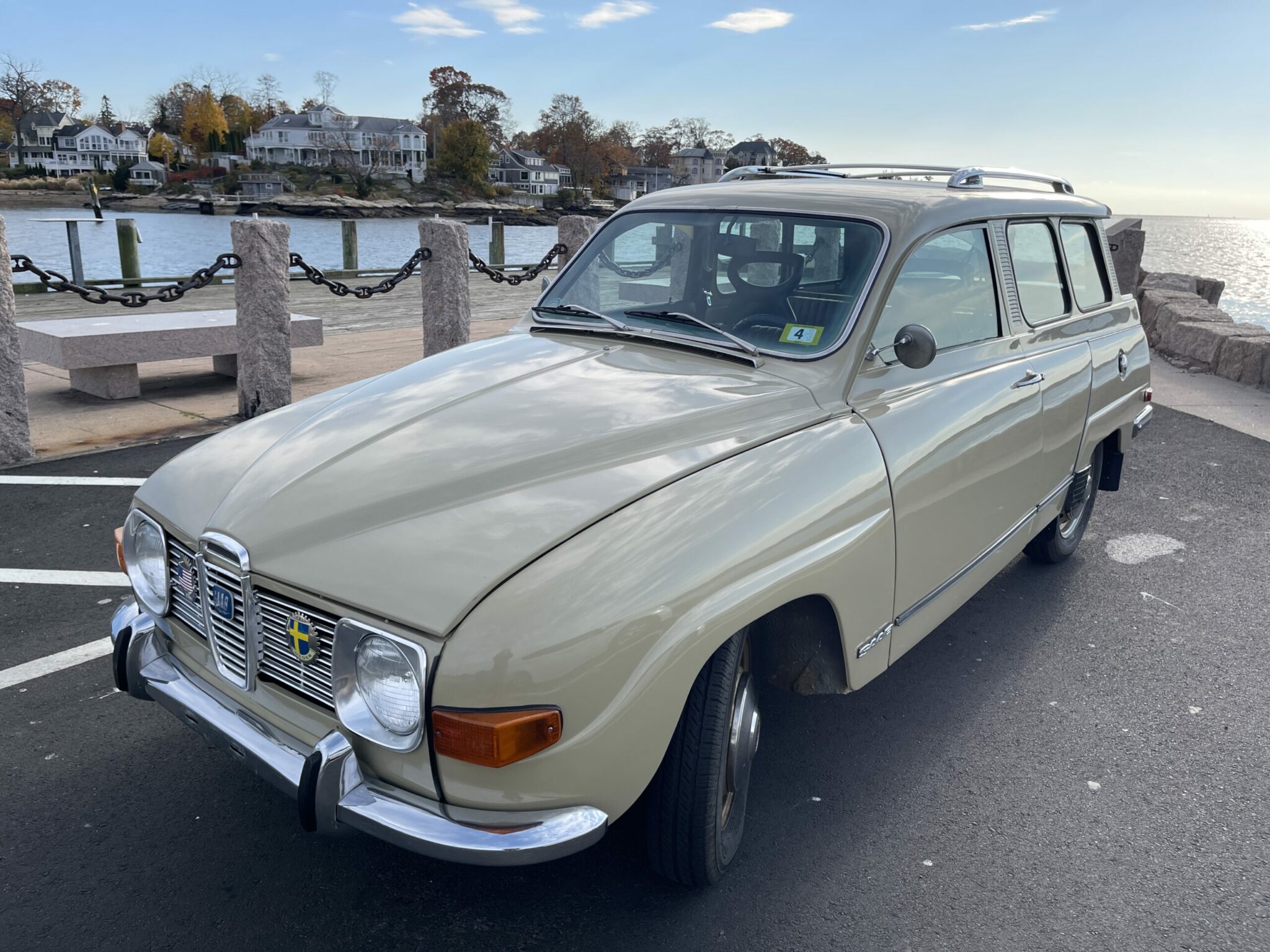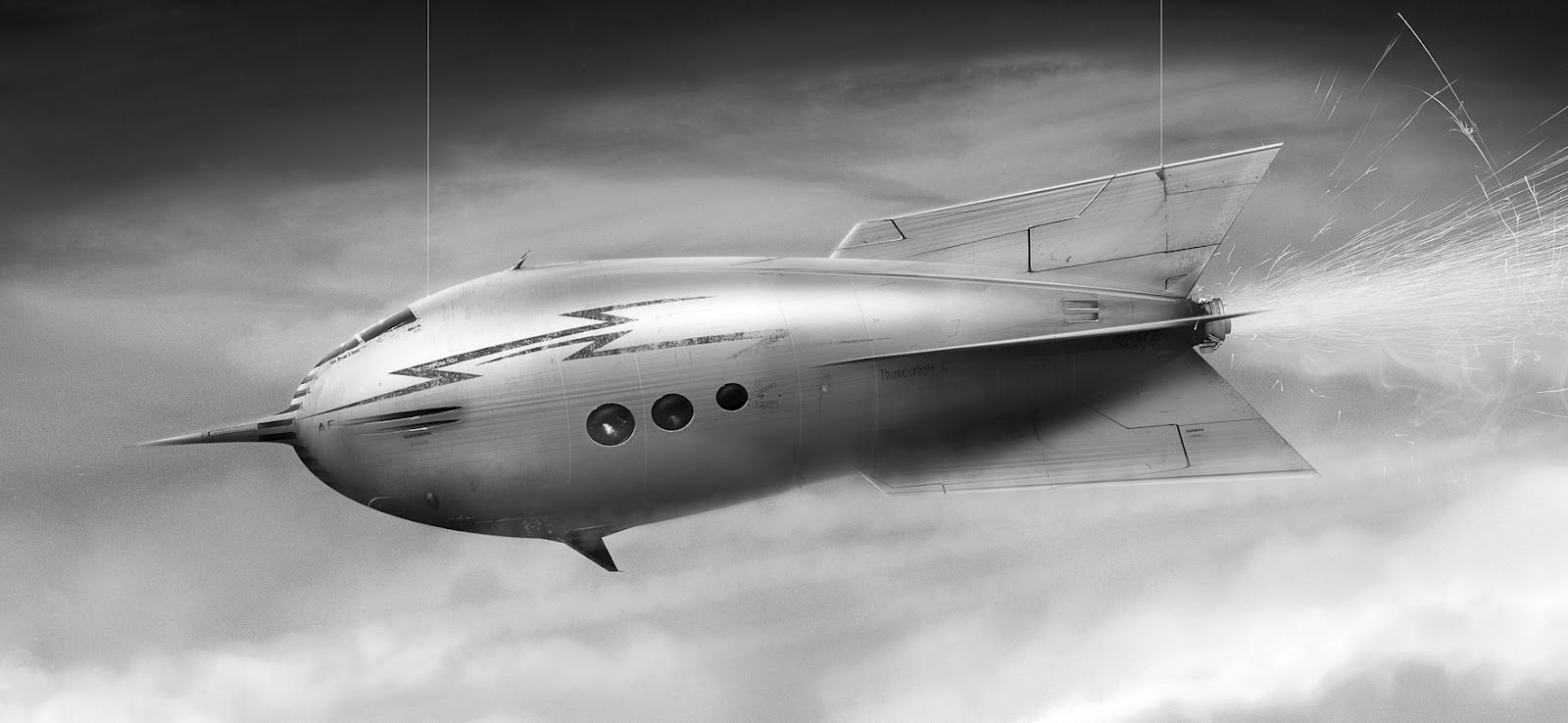 This 1971 Saab 95 Station Wagon (95096121) was recently repainted and presents quite nicely. The car is solid, a nice survivor.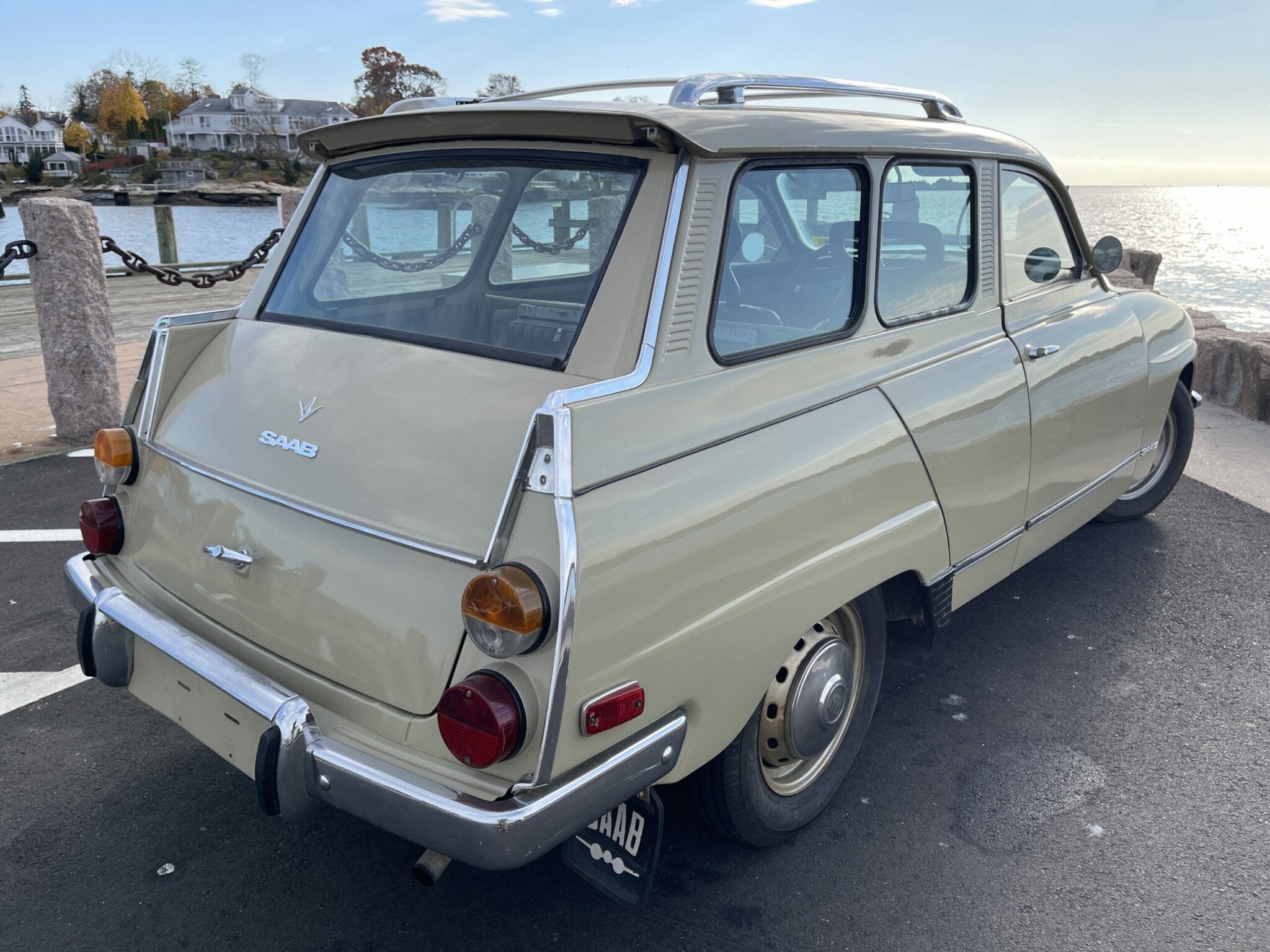 People love this car; there is nothing on the road quite like it, and it's a quirky and wonderful car that is a delight to drive. I just spent four hours driving this car to Lime Rock Park and back, so I had a good chance to appreciate Saab engineering, the column shift four-speed transmission never gets old. Today, a new 911 owner stopped to give me an enthusiastic thumbs up. For not a lot of money, you can have a rare piece of car culture.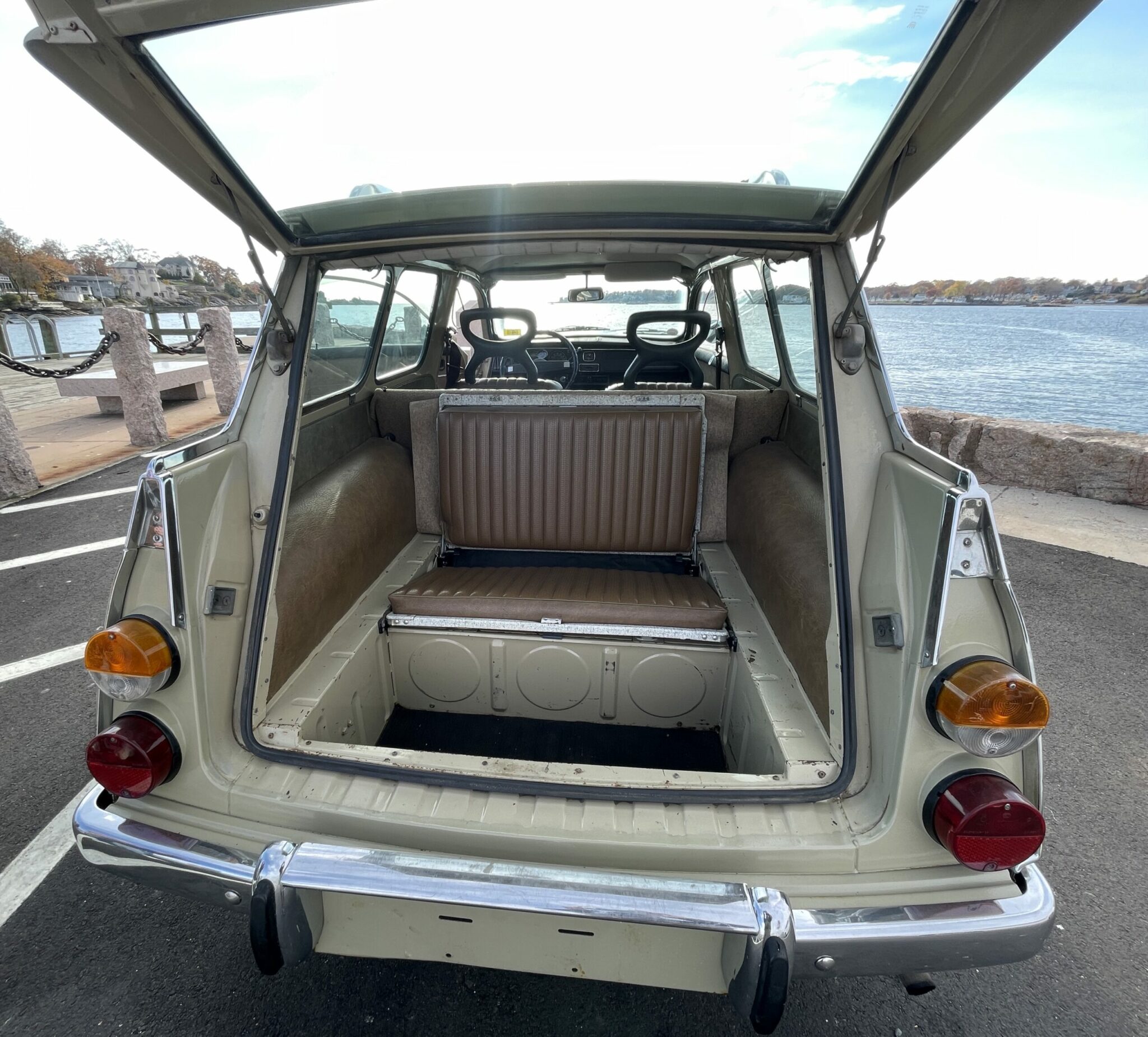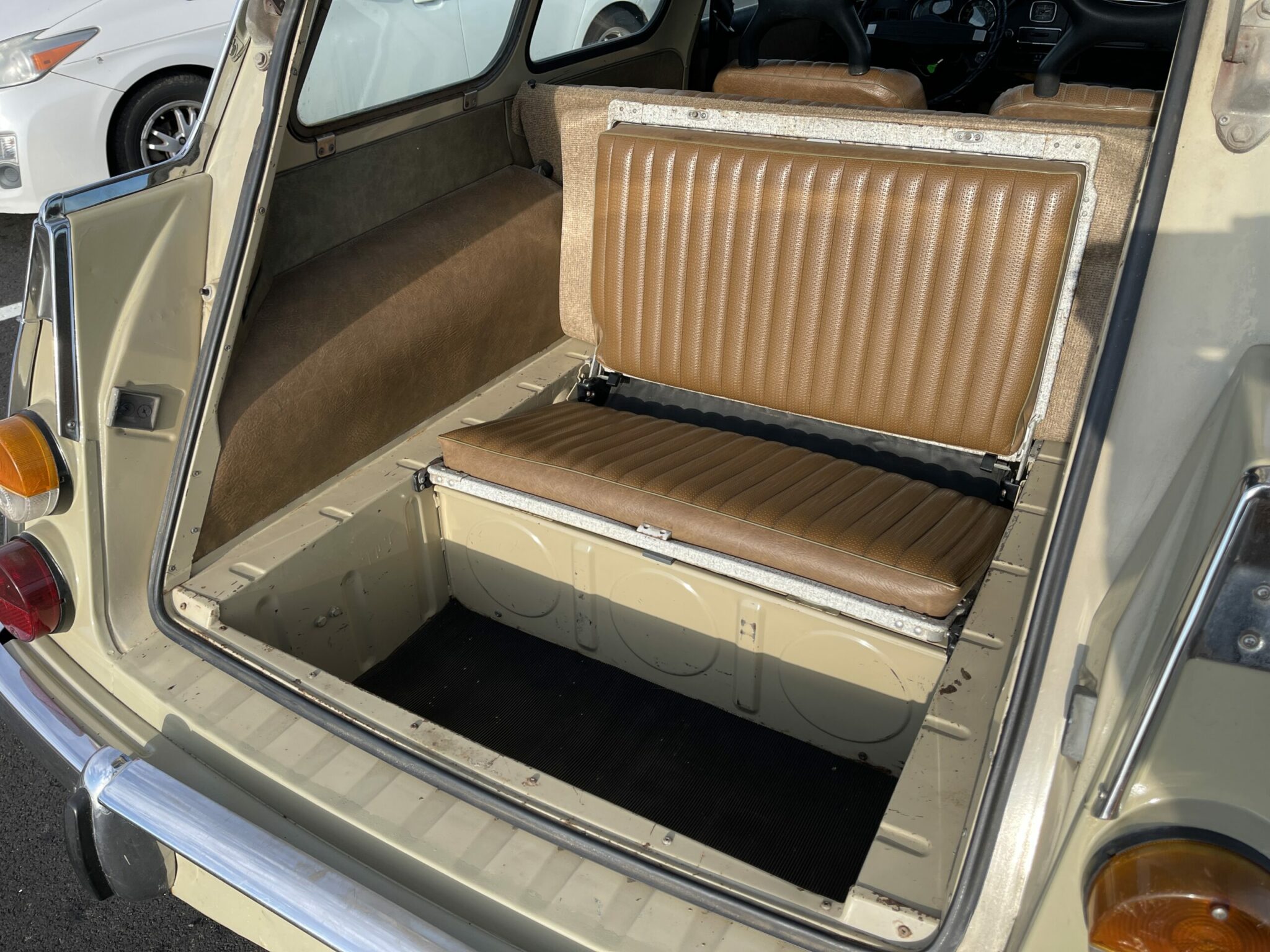 The space age fins on the back are super cool. The rear facing fold-down seats are also super cool. The car holds a lot of cargo. It's fun to have a classic car with lots of practical utility. It's fun to open the analog hatchback. It's fun to watch the curved window tops descend when you crank the windows down. It's fun to open the reverse awning rear windows. It's fun to operate all of this car… because it's a fun old Saab.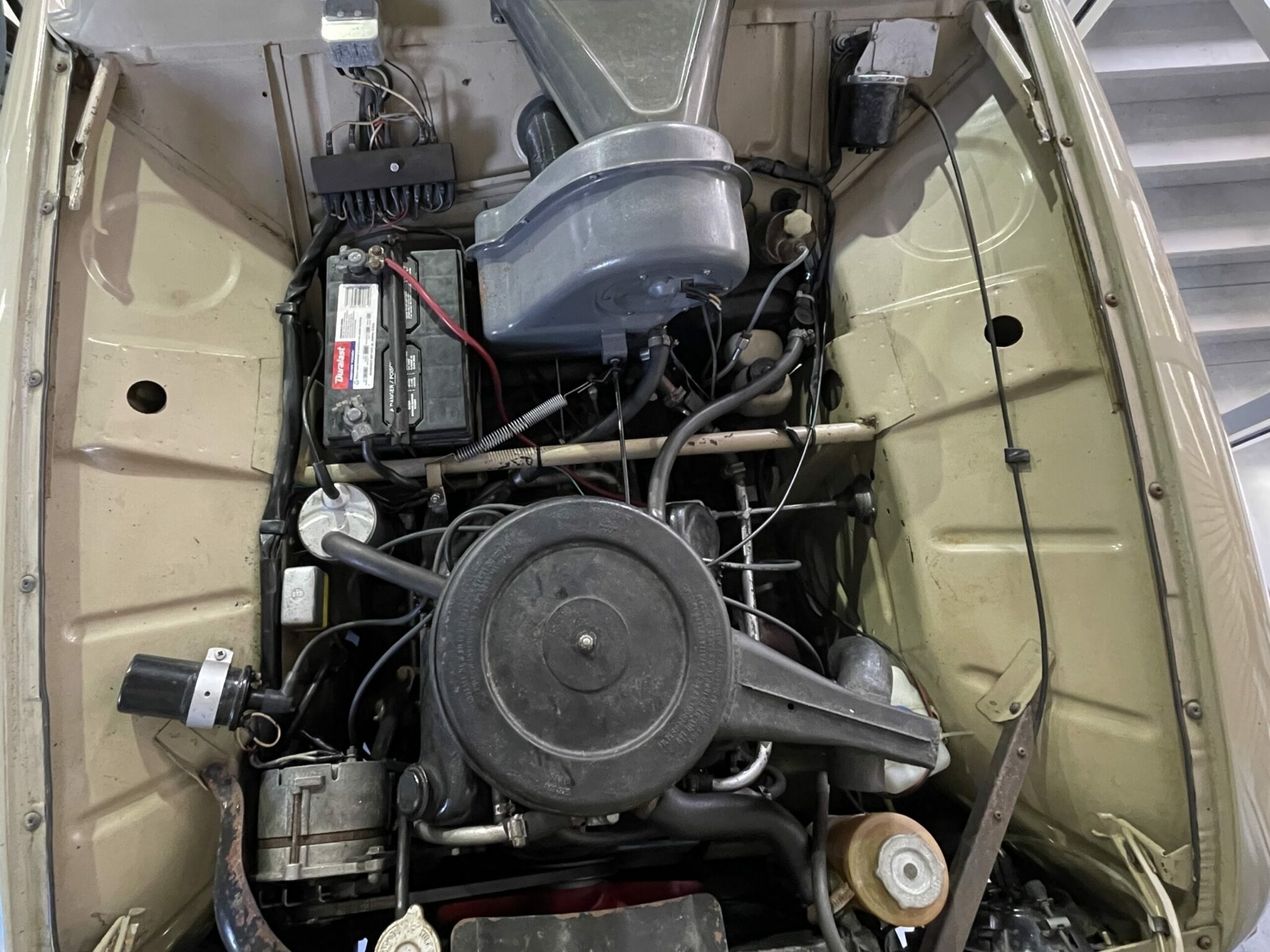 The V4 original engine is strong. The transmission is rebuilt and the clutch was recently replaced. The original freewheel mechanism works if desired. She motors nicely down the highway at 70 MPH, comfortably (see photo below).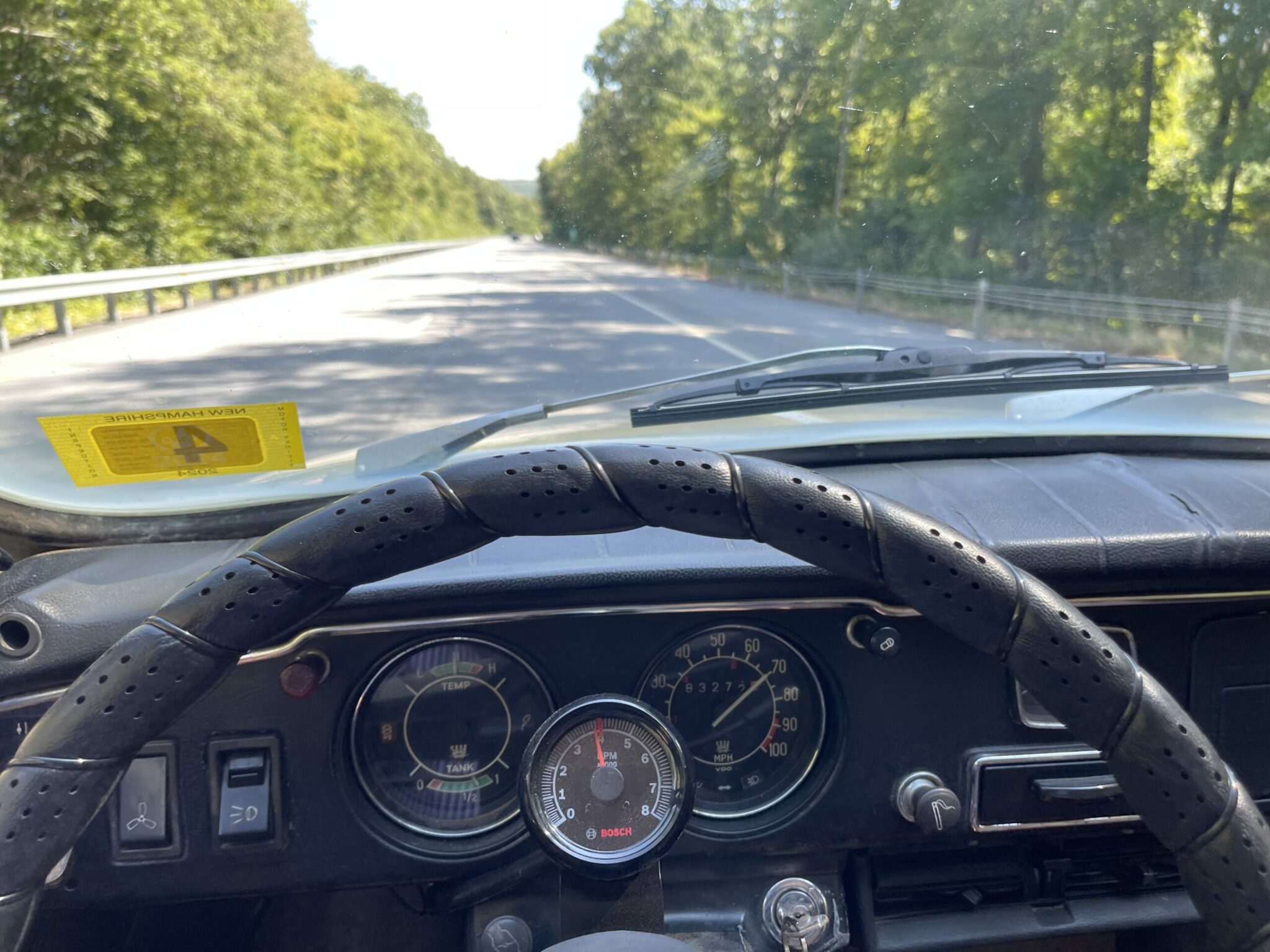 Where else can you find proudly embossed säkerhetssolskydd (that's Swedish for "safety sun visor", which is heat-stamped into each of the sun visors)? The headliner is also excellent. This car is simple, parts are inexpensive and you get maximum amount of attention for the least amount of money. Call us if you are interested!