NOW SOLD to Roger of NC. This beautiful Porsche is going to live along side Candy! Thank you and congrats, Roger!
NEW-We've just modified wonderful stainless exhaust tips to make them fit properly, so check out the new look for the back end! Fantastic!
This 1995 Porsche 993 911 C2 Carrera Convertible (WP0CA299XSS341789) is remarkably clean. It's hard to believe the car is 28 years old with almost 71,000 miles. Take note of the engine, which is quite tidy with a handsome stainless exhaust system!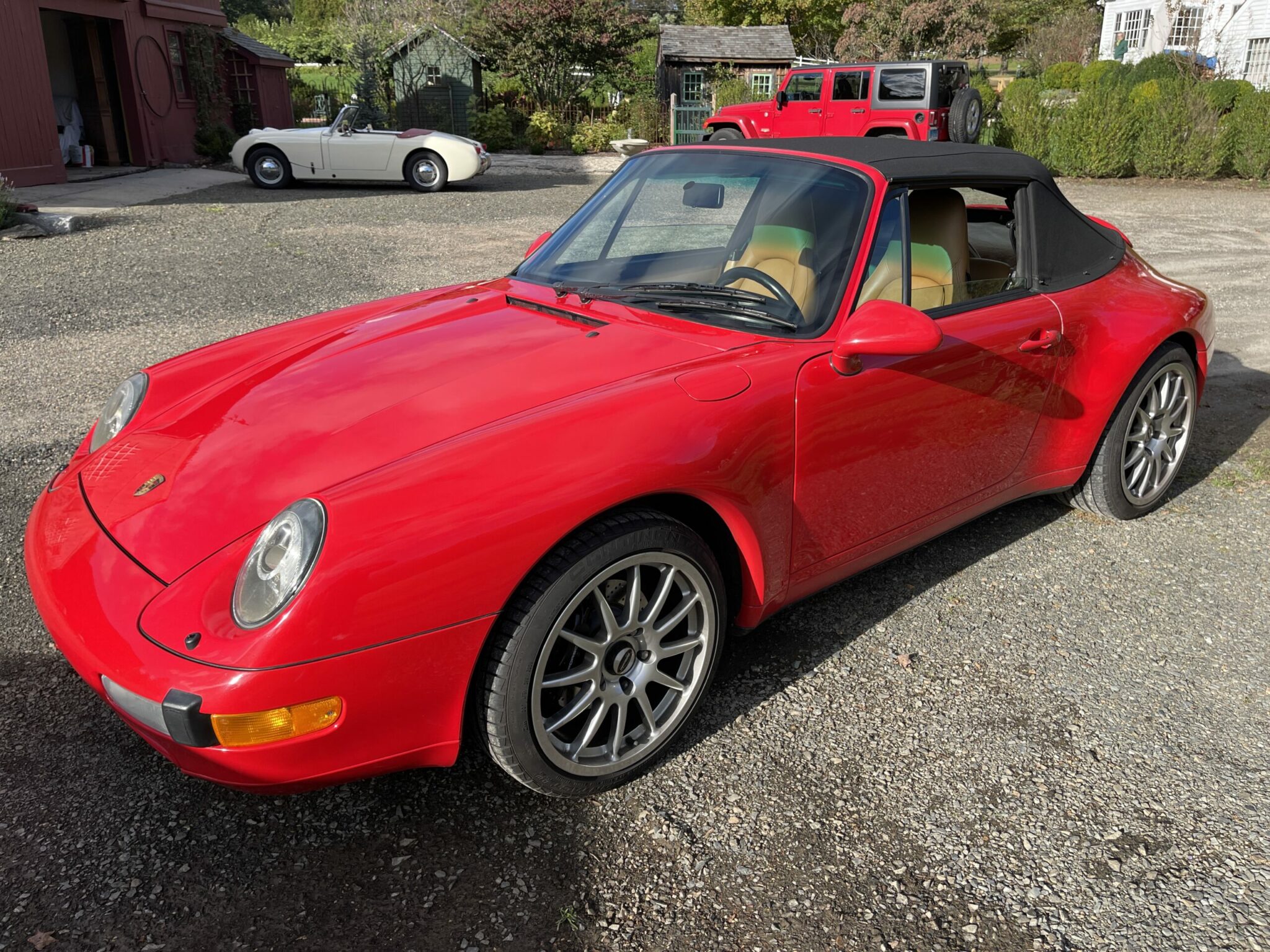 Like many, I am a huge fan of this 993 series, the last of the air-cooled 911s. I have a white '97 twin to this car, and I have loved every mile in that machine. Many agree these cars are at the sweet spot in the 911 evolution… simple and analog enough with nice comforts added, and easy to drive well. You should be able to see from the driving video below that this car roars!
The paint is excellent. I could find only one tiny stone chip on the front bumper… the rest of the car is ding free, and the paint is quite lustrous. The aftermarket 18 inch wheels are arguably a lot more interesting than the flat and dare I say boring original wheels that came on the car. Tires are a bit older and would be nice to replace. Interior is excellent, just showing some wear on the shift knob, but the seat bolsters are in wonderful shape.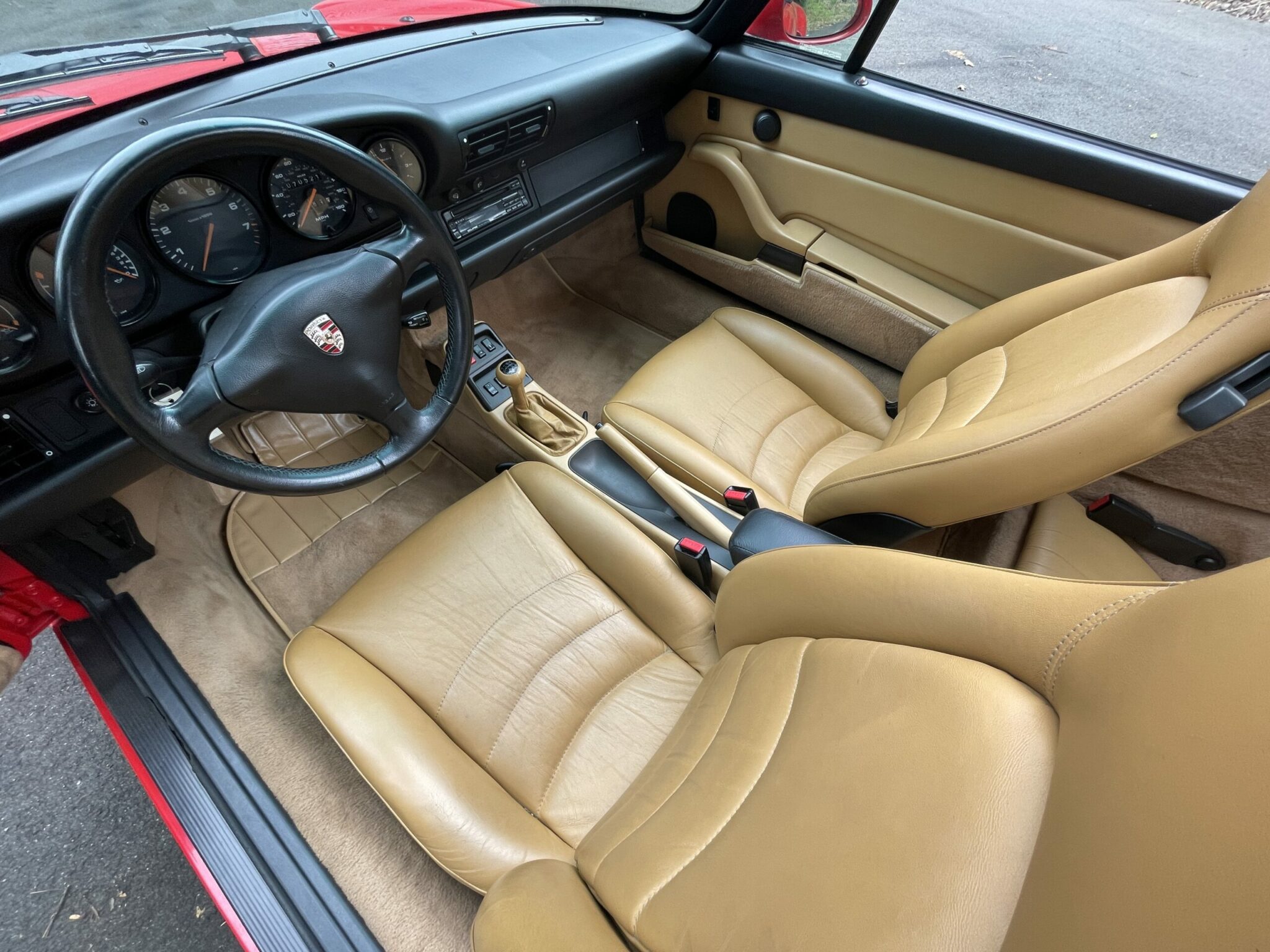 Everything works on the car. She runs exceptionally well. Brakes are exceptional as on every 911. AC blows nice and cold. Stereo system sounds wonderful, six good speakers.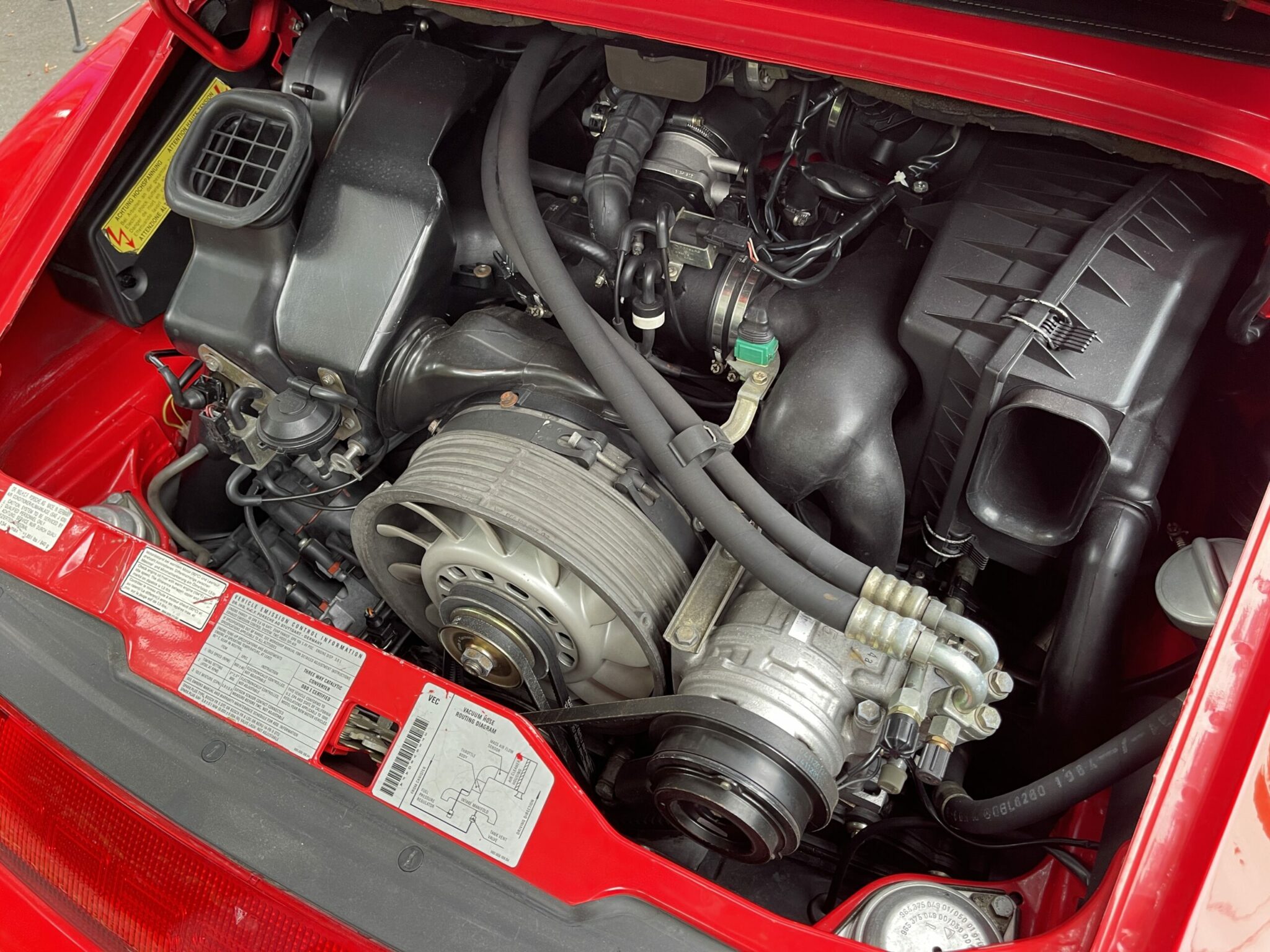 The electric top works nicely and the rear window is extra clean. She has a 997 steering wheel installed, and it is not synched with the airbag light, so we can change it back to the original 993 wheel and that should fix the light. Or if you love the 997 wheel, I am sure someone can clear that code.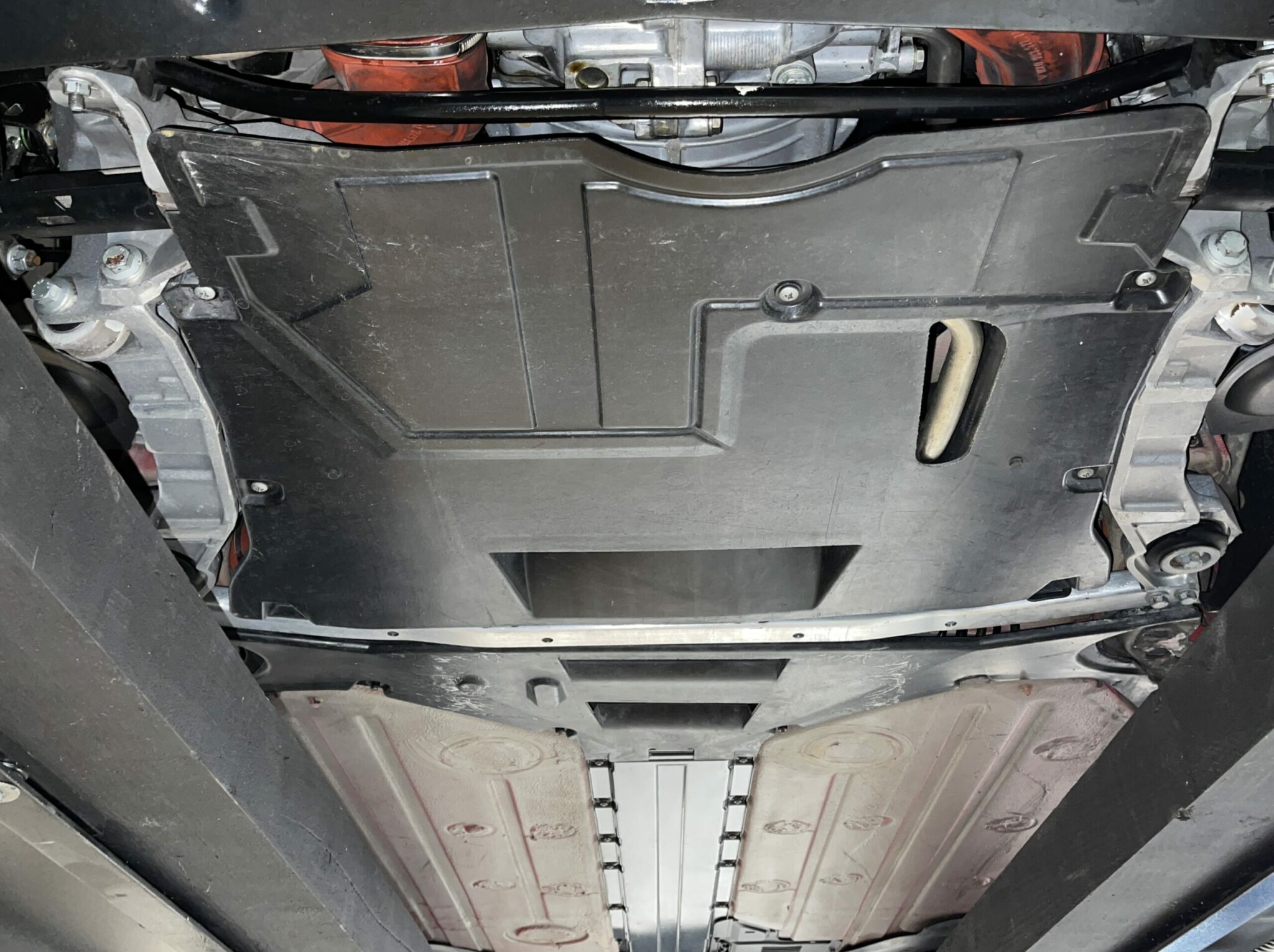 This guards red 993 C2 Cab, coupled with the tan supple leather interior is ready for a fly-in roadtrip. Come and take a drive! Or drive it home! Call or email if you are interested, and check out the video below for an interior tour.