Our third electric FrogE conversion (E3) is now complete, and I was delighted to lay down the fastest 0-60 time I have ever recorded in a Sprite, 7.29 seconds (measured by our GPS speedometer's 0-60 recording feature).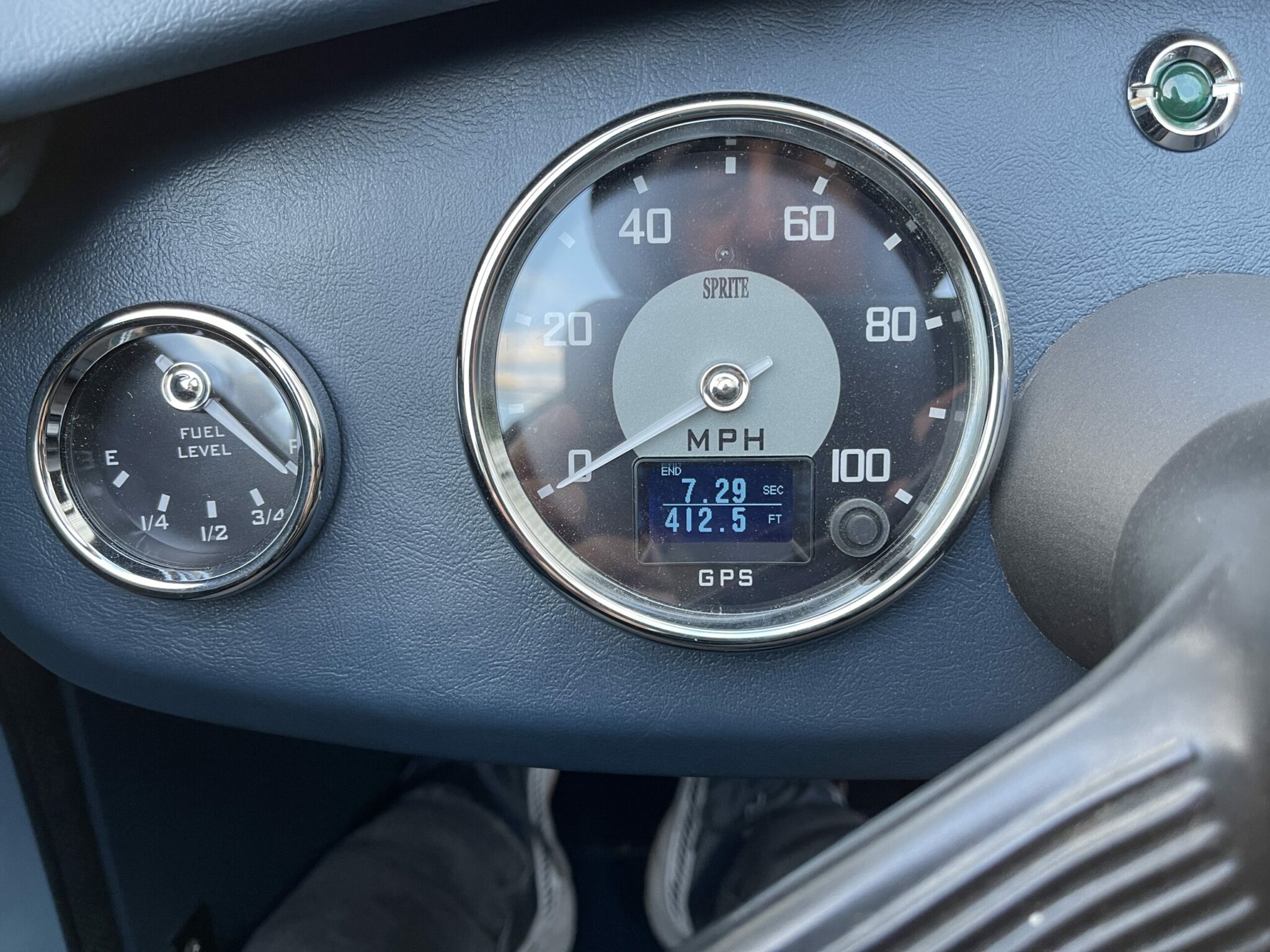 For context, the original 948 powered Bugeye reached 60 in about 20.5 seconds.
Our fastest perviously timed 1275 powered Sprite, with performance mods, reached 60 in about 10 seconds. Per published road test data, a 1969 Lotus Elan reaches 60 in about 7.2 seconds, and that's with the stock twin cam 1600 engine and dual Webers. A 1969 Porsche 911S reaches 60 in somewhere between 6.5 and 8 seconds (depending on which test data you believe). But the numbers are almost irrelevant… what matters is that this car performs like a very respectful sportscar that can suddenly be mentioned in the same sentence as these supercars of the day. We've entered a whole new universe with this conversion, different from anything and everything that we've known in the Bugosphere up to this point.
I have driven more than 500 sprites. This car has the most impressive performance of any of them. There's enough power to spin the rear wheels in ways never before possible in any of the gas-powered Sprites I have known and driven through the last 17 years. And the car still retrains delightful balance and handling, just like the original.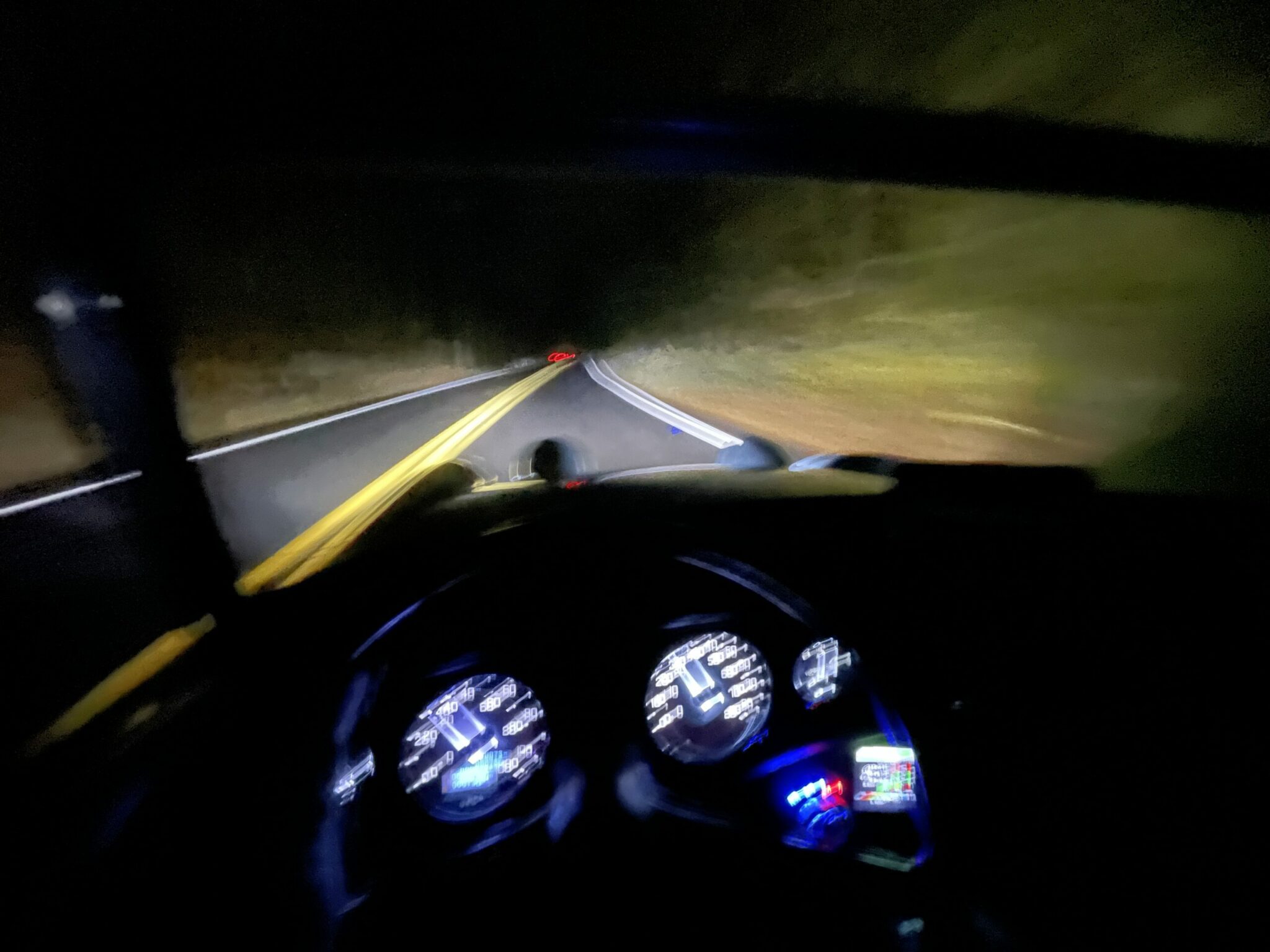 I have never driven a V8 Sprite and I suppose that power plant is extremely quick in a Sprite too, but I haven't pursued V8 conversions because I fear they upset the delightful weight balance, change the handling, and change the steering input required given a more front heavy front end bias.
In our electric FrogE, balance is right and steering is light.
This is a game changer.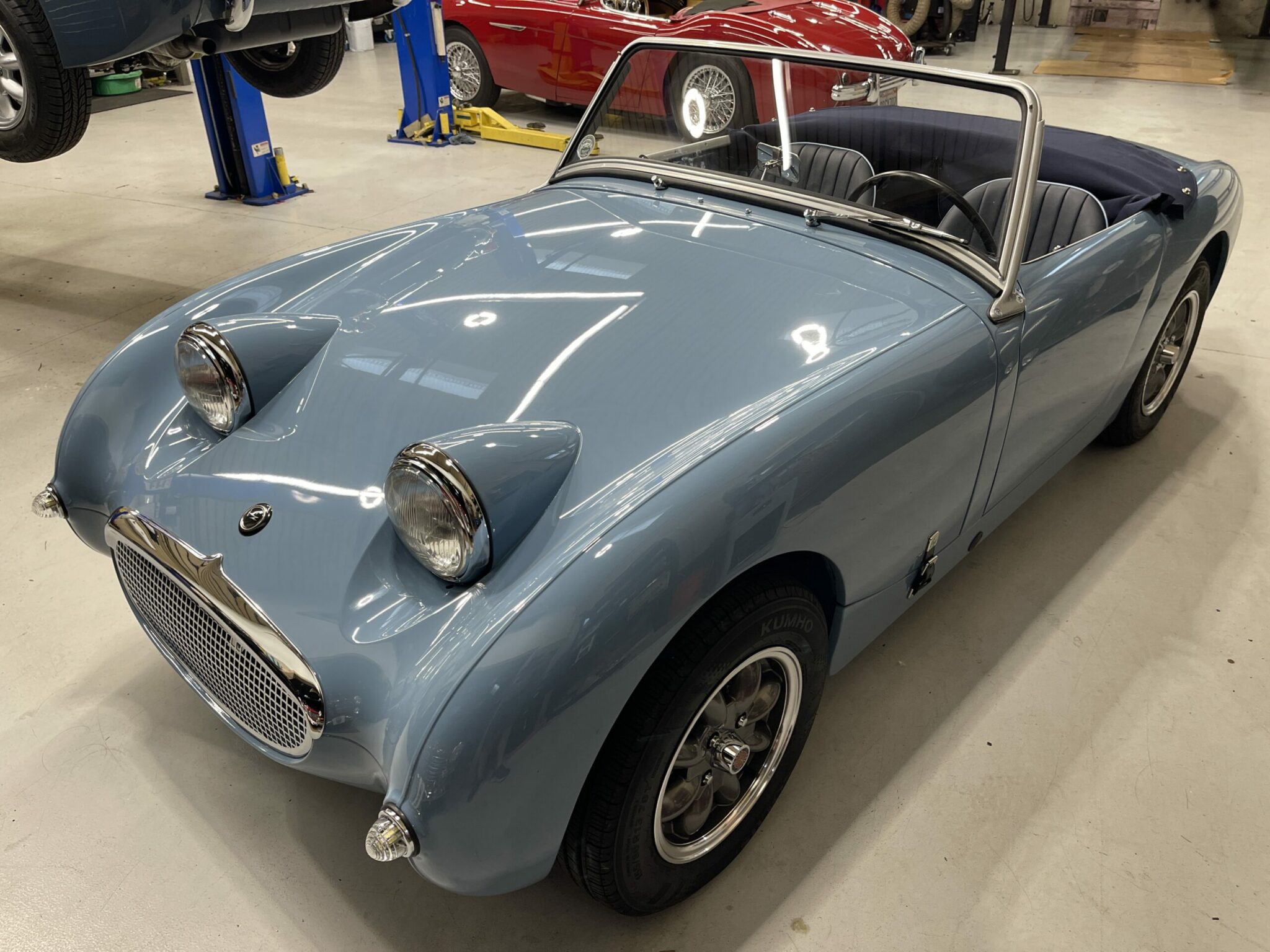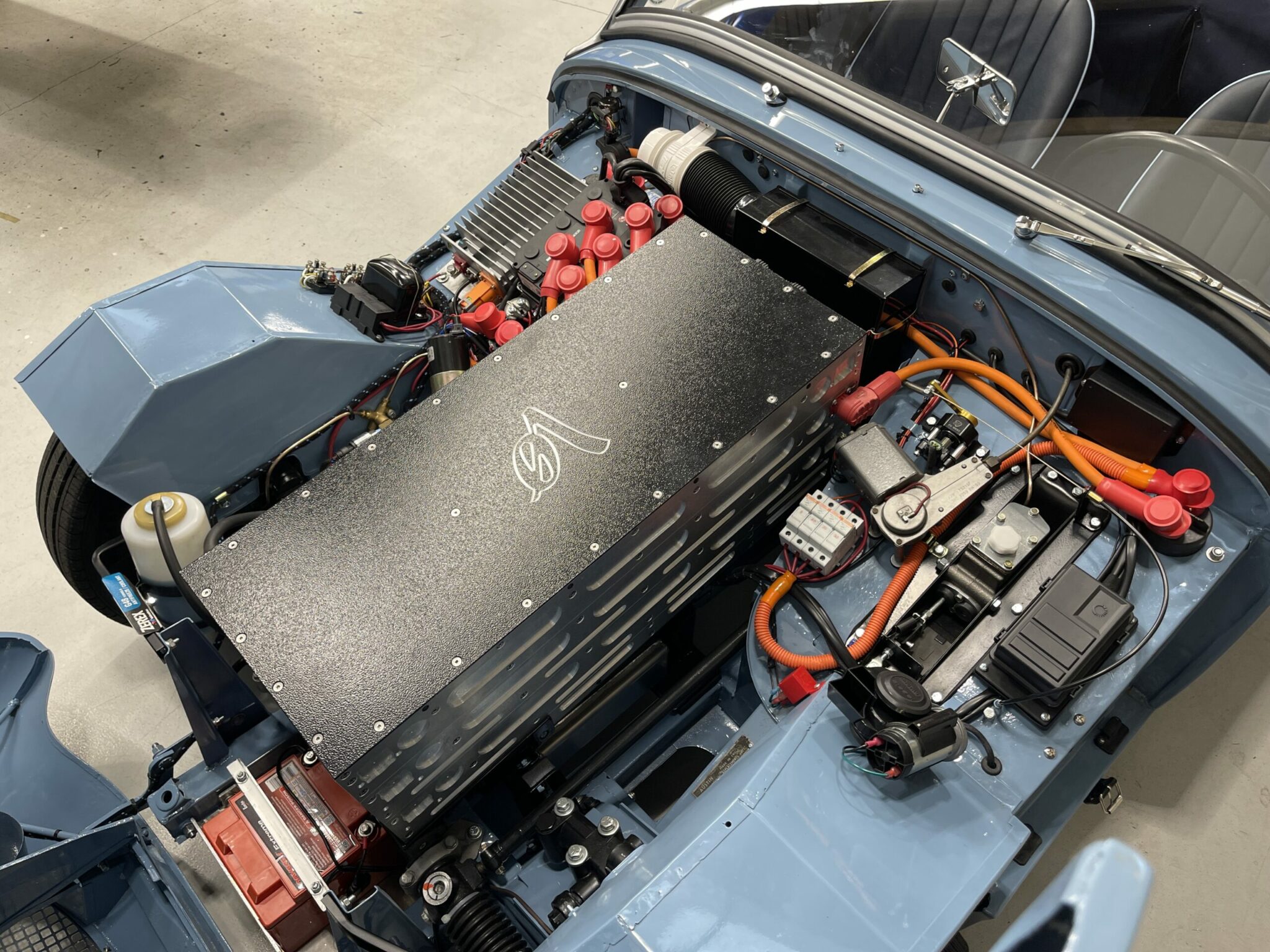 Regardless of how you feel about electric conversions, there's so much performance in this package that you have to at least consider this new option. We've built a classic car that will never have a leaking rear main seal, piston-wall scoring or leaking valve guides. These electric motors are bulletproof and will run far longer than even a brand new rebuilt 1275 Engine. There is no transmission to fail, no synchros to wear out, no tachometer-drive to bind or rattle.
No matter how much you miss the exhaust note, it's easy to fall in love with the torque and overall performance of a FrogE. I found myself distracted relearning how to drive this car with so much extra power, and for me, that focus distracted me from any regret for the missing exhaust note. In other words, it's easy to be distracted because this car is that much fun!
This one might be for sale… call to discuss. Or, we would love to build another one just for you!
Call or email if you are interested!