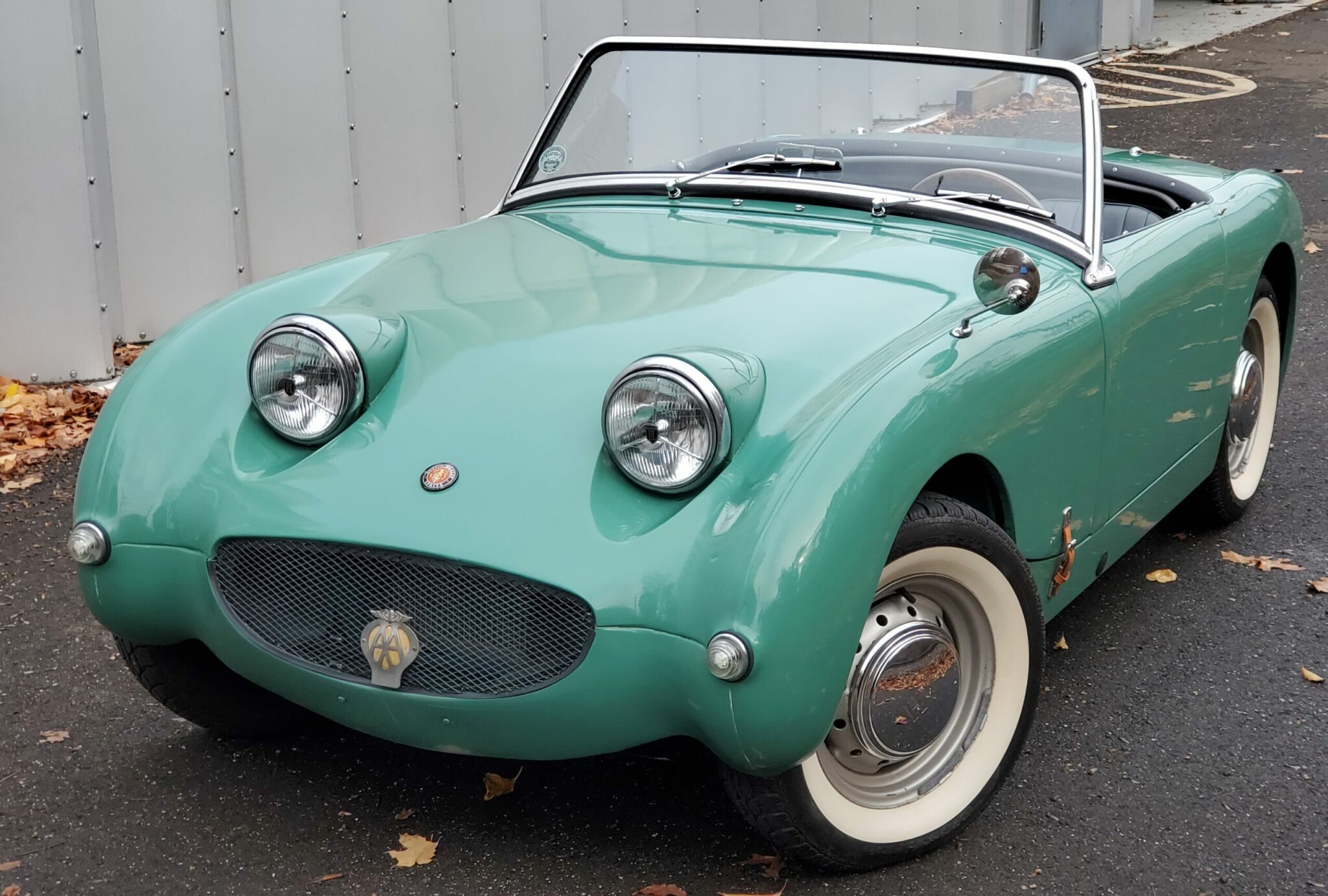 Now SOLD to Mike in Florida! Congratulations on owning Bugeye #401!
Bugeyes often look like vintage penny candy, and this one is no exception!
Meet "Flip," (AN5L 27223). We just purchased the car from the most recent steward in Florida, who had purchased the car from us in 2021. The car departed our shop in February of 2021 for Florida with zero miles on the new rebuilt original speedometer and now shows just 799 miles, so that means you have a chance to purchase one of our cars that has been through our Bugeye upgrade process less than 800 miles ago, when the car received multiple upgrades, plus our six hour departure check-over to ensure that every part of this vintage car is ready for a new home. As such, you get a superior car to what you might otherwise find online from other sources.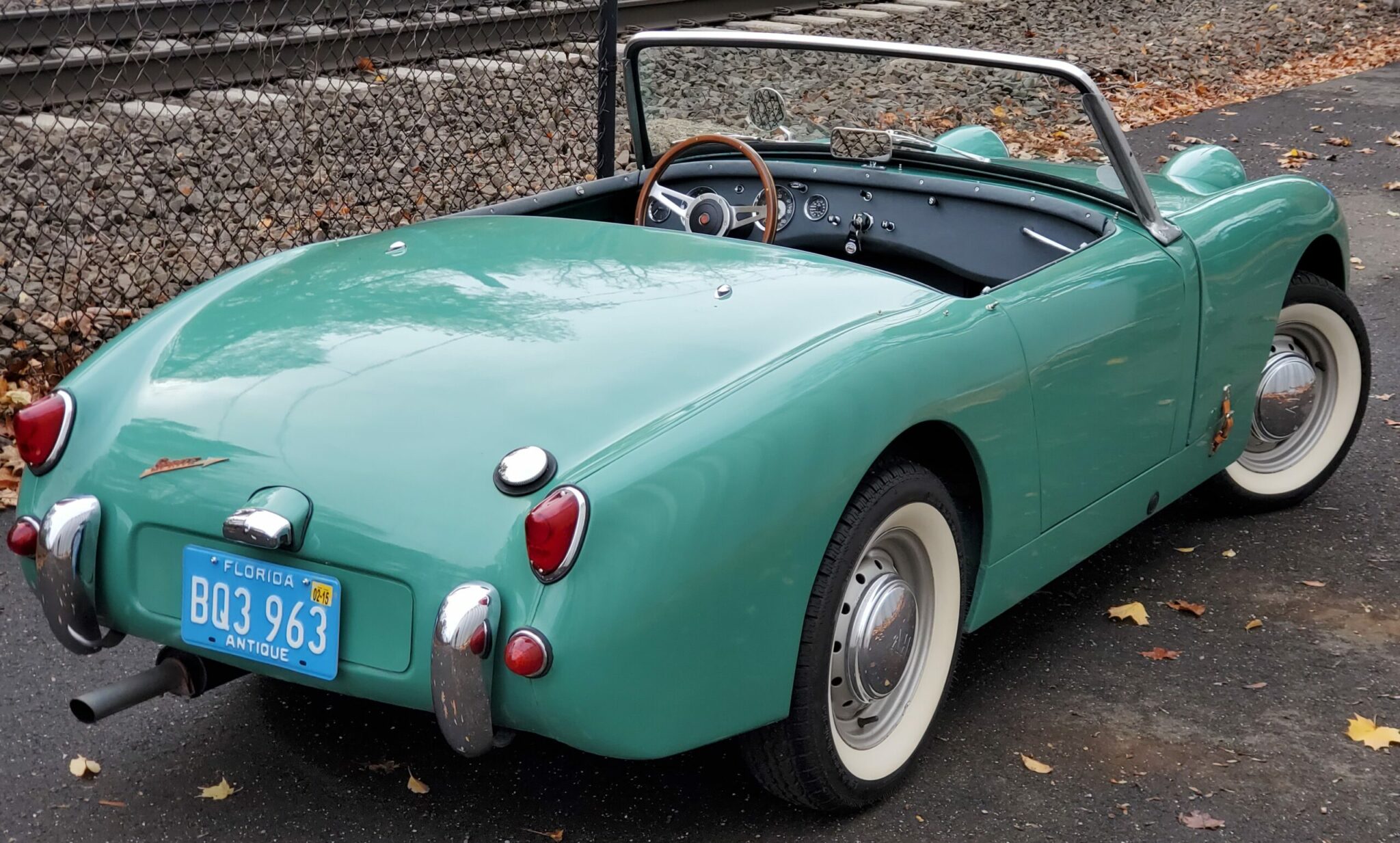 Now that the car is in our shop once again, we have further upgraded the nice interior with metal threshold covers in the footwells and improved X-bracing to better stabilize the flip-forward nose. These are welcome improvements to make this nice car even better-our clients love the ease of operation of a flip forward bonnet. So if you are looking for a nice driver that has been carefully evaluated and upgraded, give this one a serious look!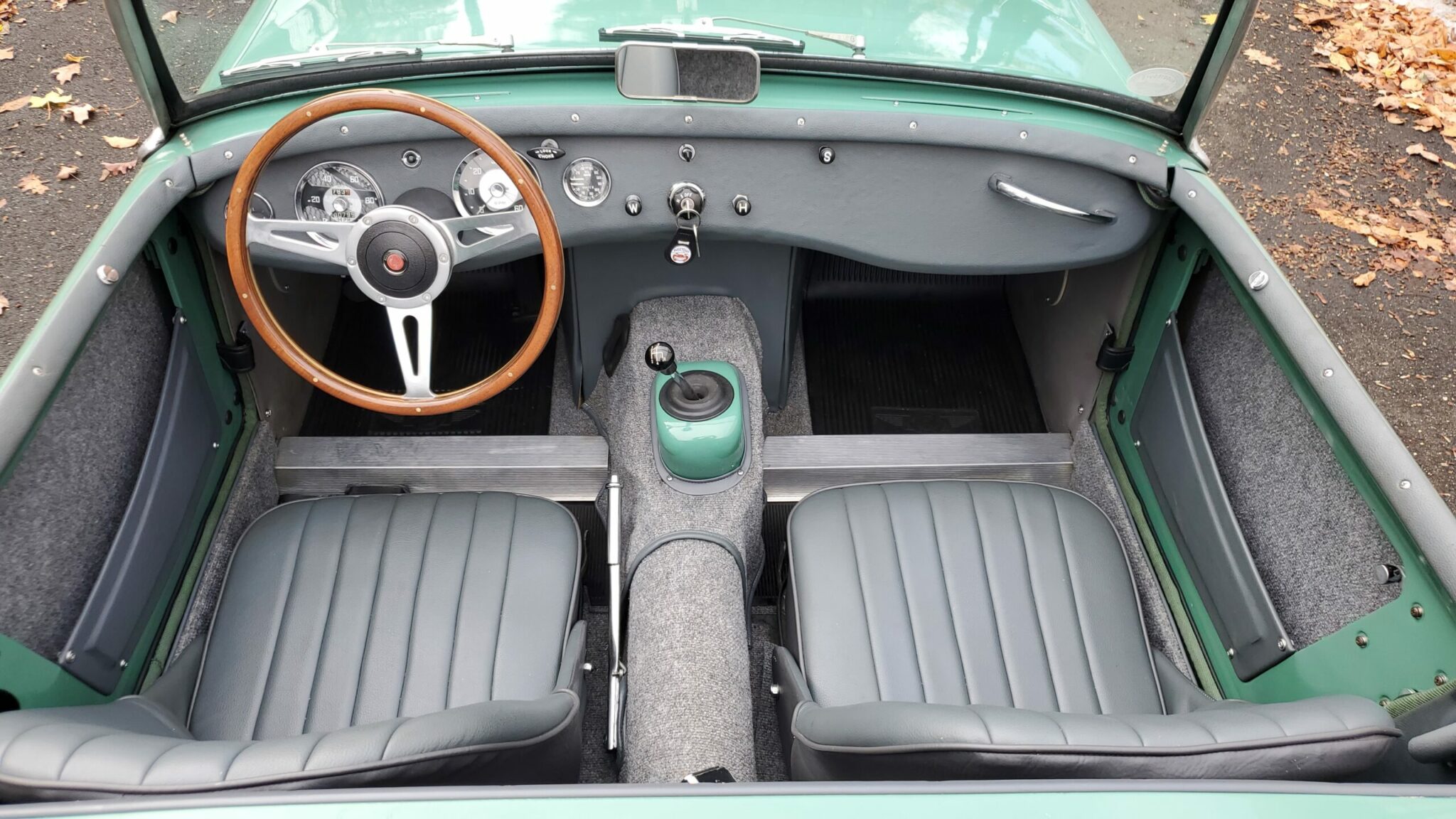 Flip has a strong 948 engine and lots of nice upgrades, like front disk brakes, recent 165 radial white wall tires, a new gas tank, an aluminum radiator and six-blade fan (to better handle Florida heat), and a recent Weber downdraft carburetor.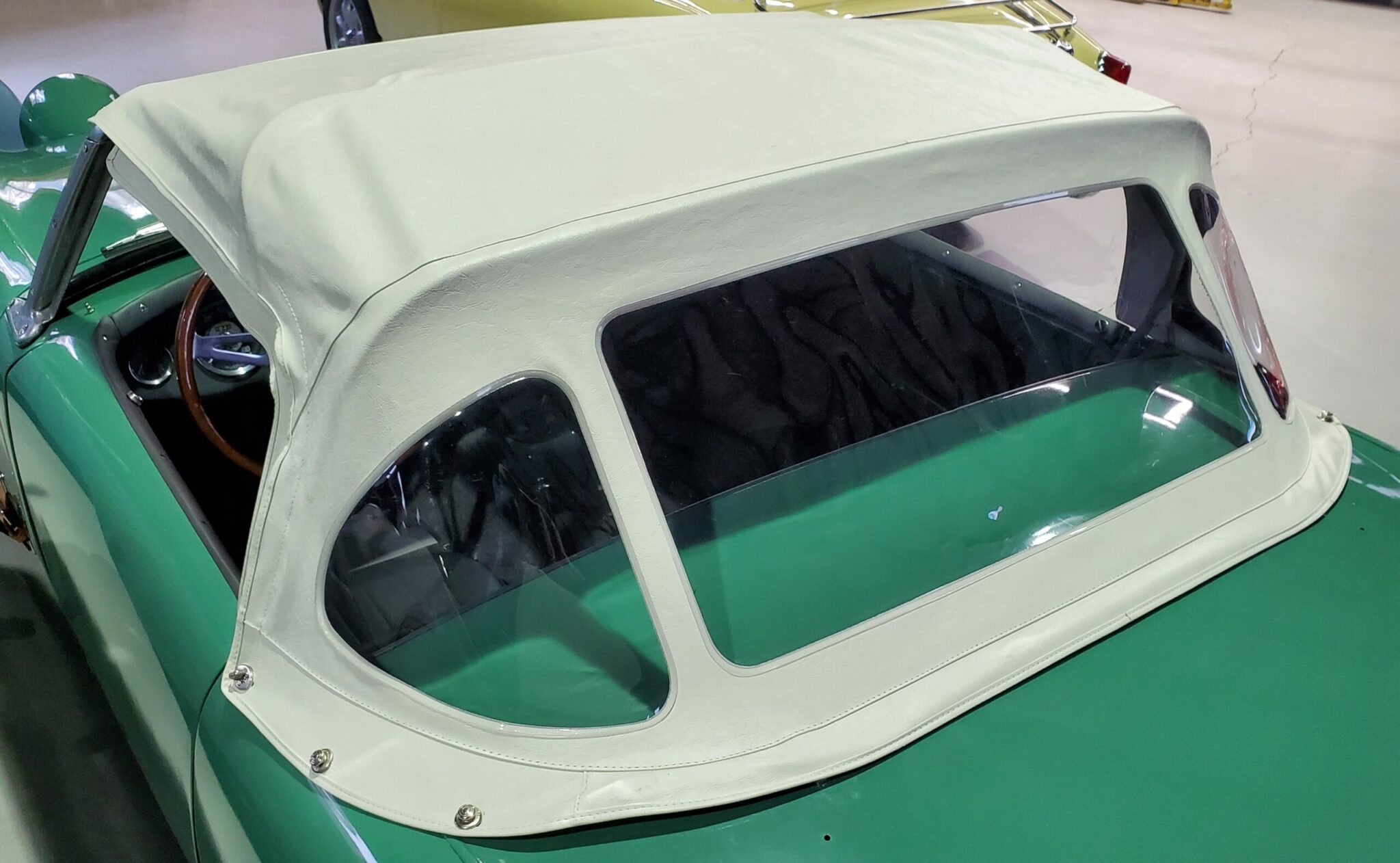 Other upgrades we added to this car in 2021 include a larger than stock dashboard mirror, front sway bar (for better handling), three-point inertia seat belts, LED lights all around, tri-bar headlights (for a cool vintage look), front shocks, new muffler, upgraded tapered wheel bearings, new oil pressure gauge line, new steering column bushings, new ignition switch and guillotine, rear shocks and dog bones, New distributor and wires with electronic ignition (no points), new pinion seal, headlight wiring harness, new 7/8″ master cylinder, 180 degree thermostat , T-handle locking choke, and valve adjustment.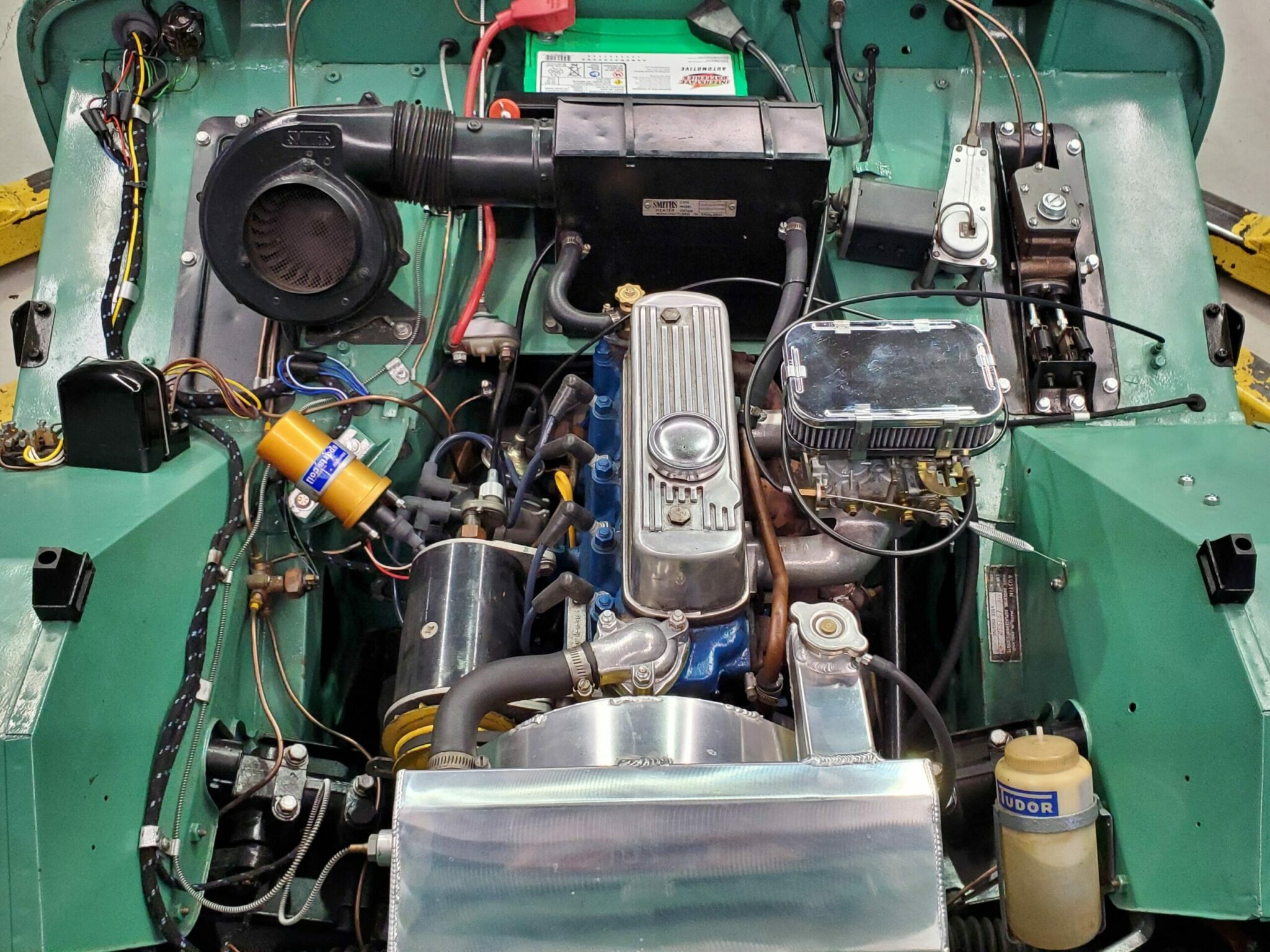 The Aluminum valve cover is a nice touch, and the engine bay and wiring harness is quite tidy. The gray interior is very well-executed, and includes a handsome aftermarket wood steering wheel. The car presents quite nicely. The paint looks great, but on close inspection there are a few tiny imperfections in the paint work, it is a good paint job, just not a great one. This is a very sharp car with about $10,000 in recent mechanical upgrades. Flip is a nice Bugeye to drive and enjoy! Click "read more" below for the full compliment of photos and give us a call if Flip is right for you!