Now sold to Jim in Ohio! Congratulations, Jim!
This car has a nearly new paint job and a lot of new upgrades, like electronic ignition and a nearly new Weber carburetor. The car looks great with the chrome bumpers and performs wonderfully as well!
You could not build a car to this level for this price, so if you want a fun sportscar with lots of nice improvements, take a look!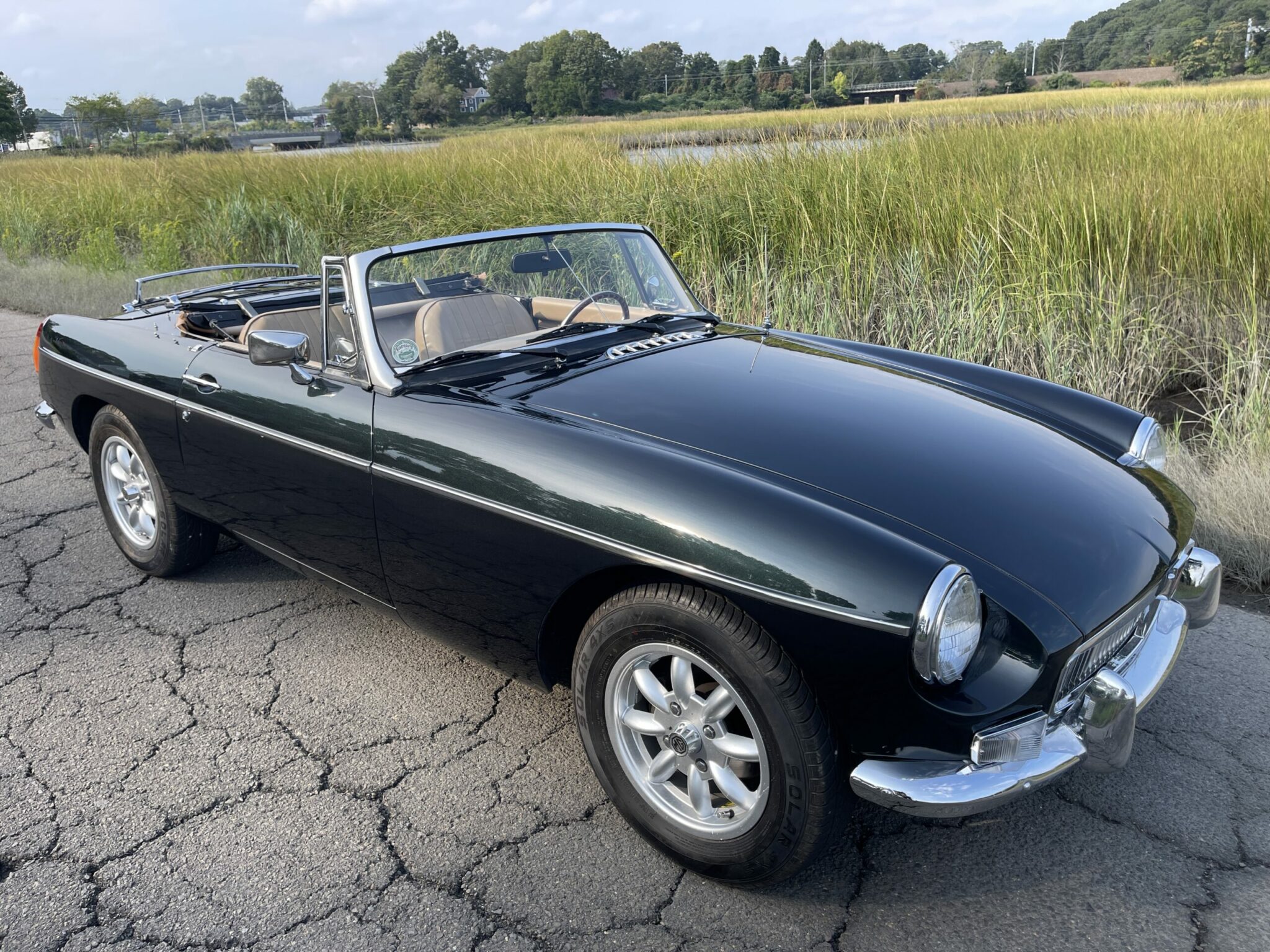 This 1977 MGB is a great-driving car with multiple upgrades; most notable of these is the chrome bumper conversion and a Weber downdraft carburetor that is set-up nicely and delivering great performance. You should be able to see in the driving video that this car is quick!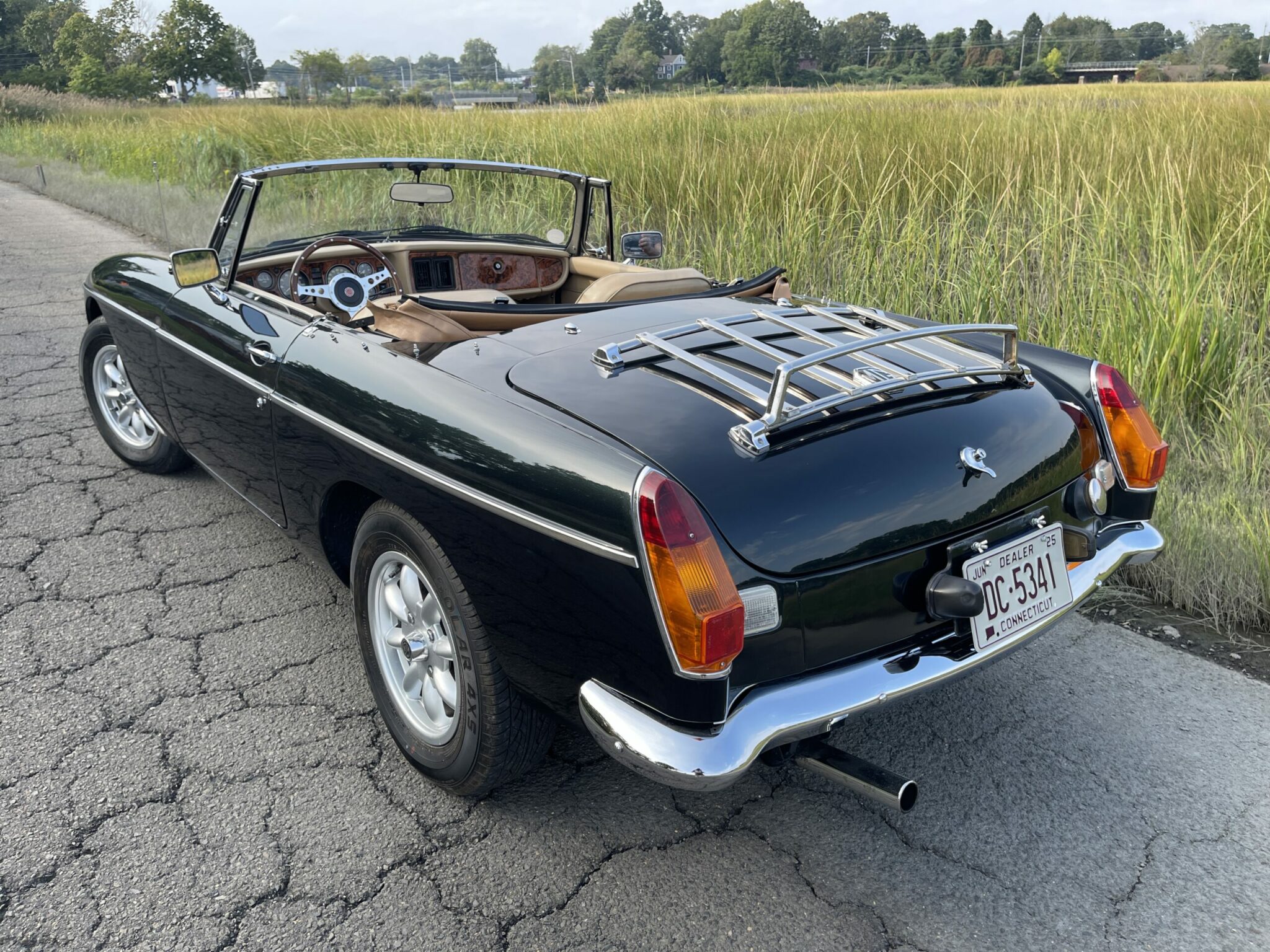 This is a striking MGB we are selling for a customer. It is a new restoration, with new paint, interior and top. The car drives great, with plenty of power. Just about everything is new.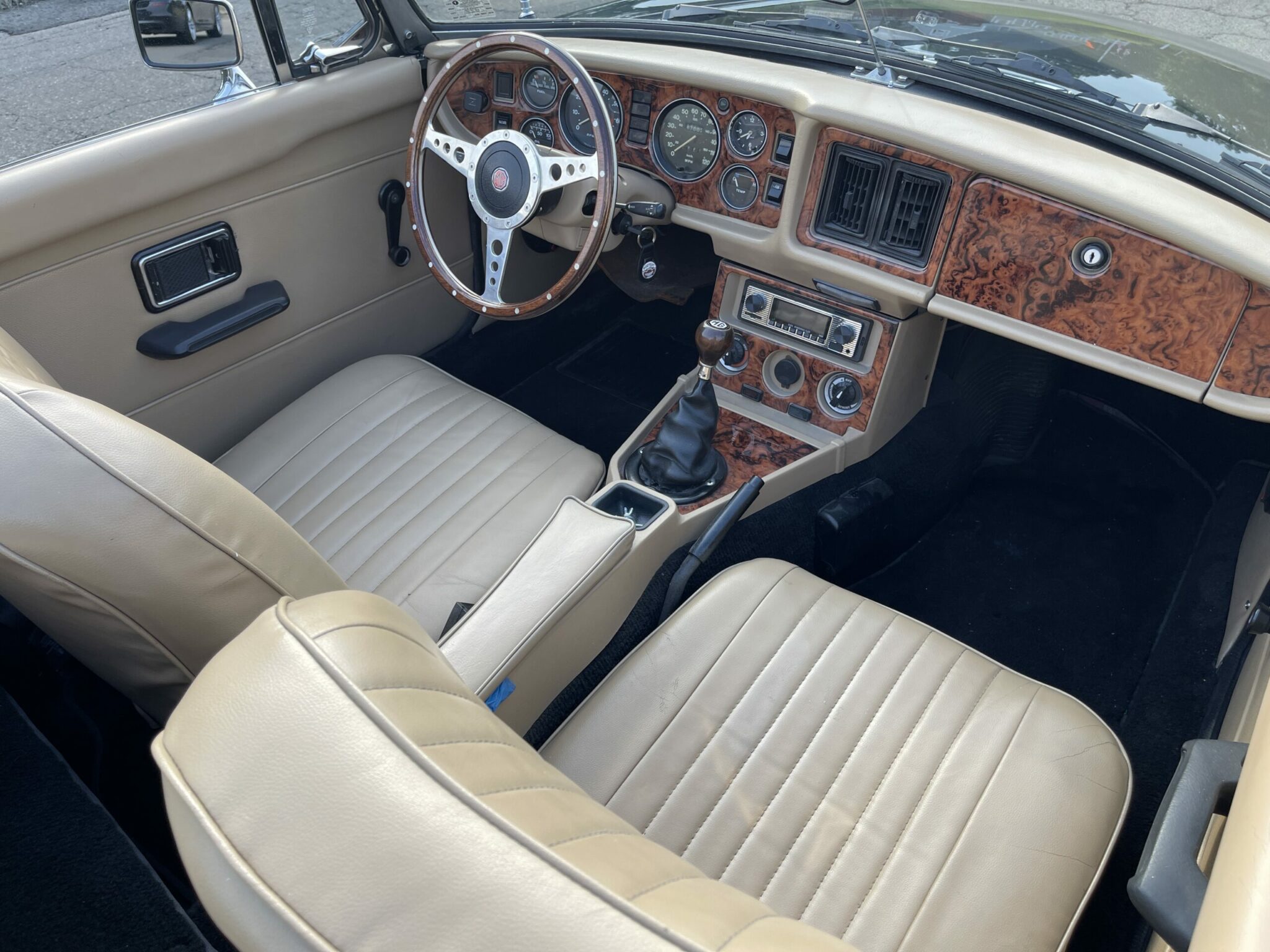 If you are unfamiliar, the later rubber bumper cars were higher for safety regulations, and less powerful given emission requirements. This car has been lowered, chrome bumpers installed, a Weber carburetor, and now it produces as much power as an early MGB. It's really fun to drive!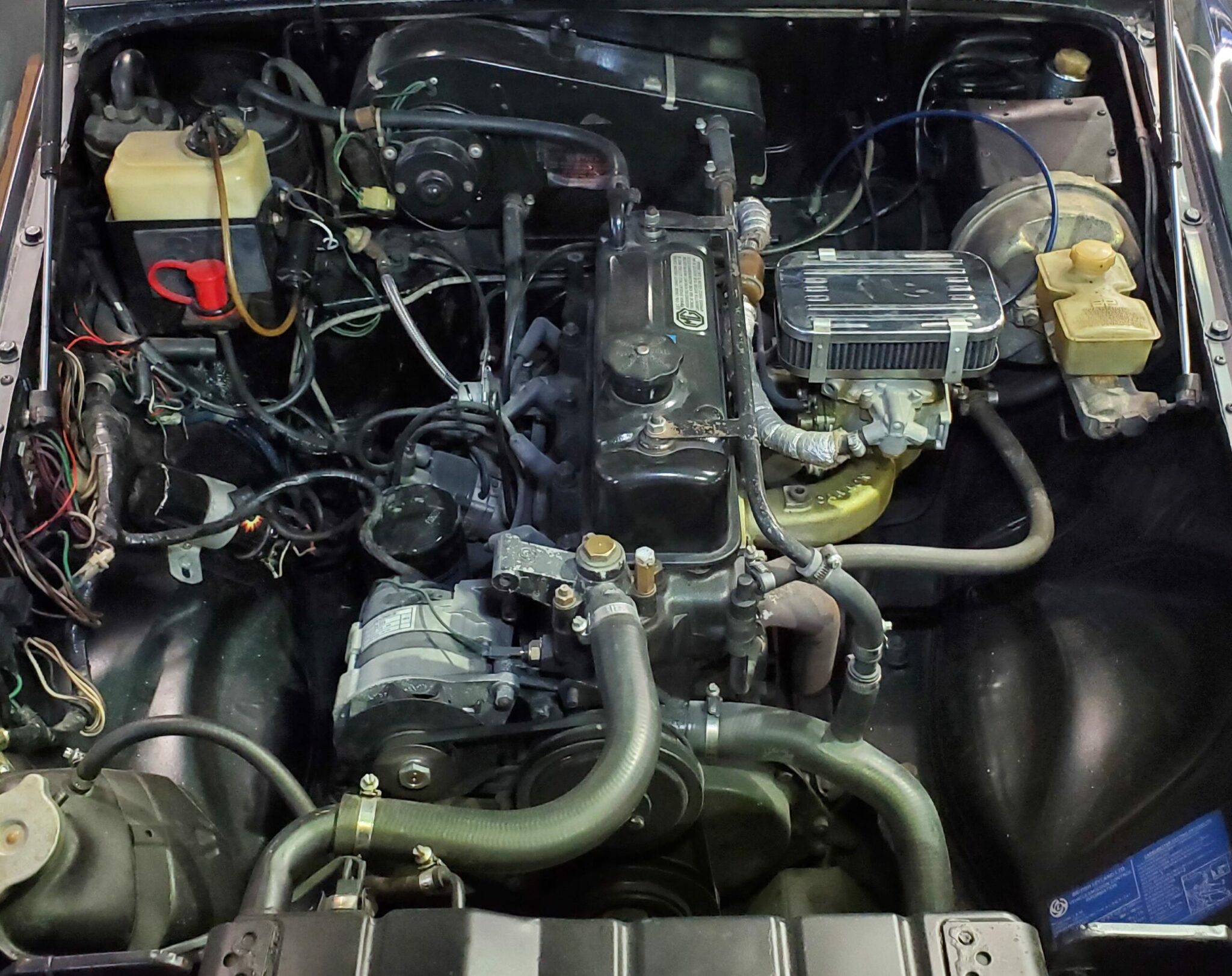 Check out the driving video below to see this MGB in action!
The interior is completely new including seat covers and foams. The car has a new battery cut off switch, wood veneer trim, cockpit USB port, three point retractable seat belts and lots of handsome features!!! Give us a call if you would like to own a handsome MGB in very attractive colors!