NOW SOLD TO Steve in Minnesota! Congratulations!!!
I purchased this striking car in December of 2011 and I have enjoyed every mile. It's also a car from which it's hard to walk away after parking without looking over one's shoulder ogling the stunning lines and colors.
This is a good one.
I kept it for 12 years since I knew I could not find another in such nice condition. This is a car that I drove with confidence, courtesy of the quality modifications. The new owner will enjoy being the next steward of this special example.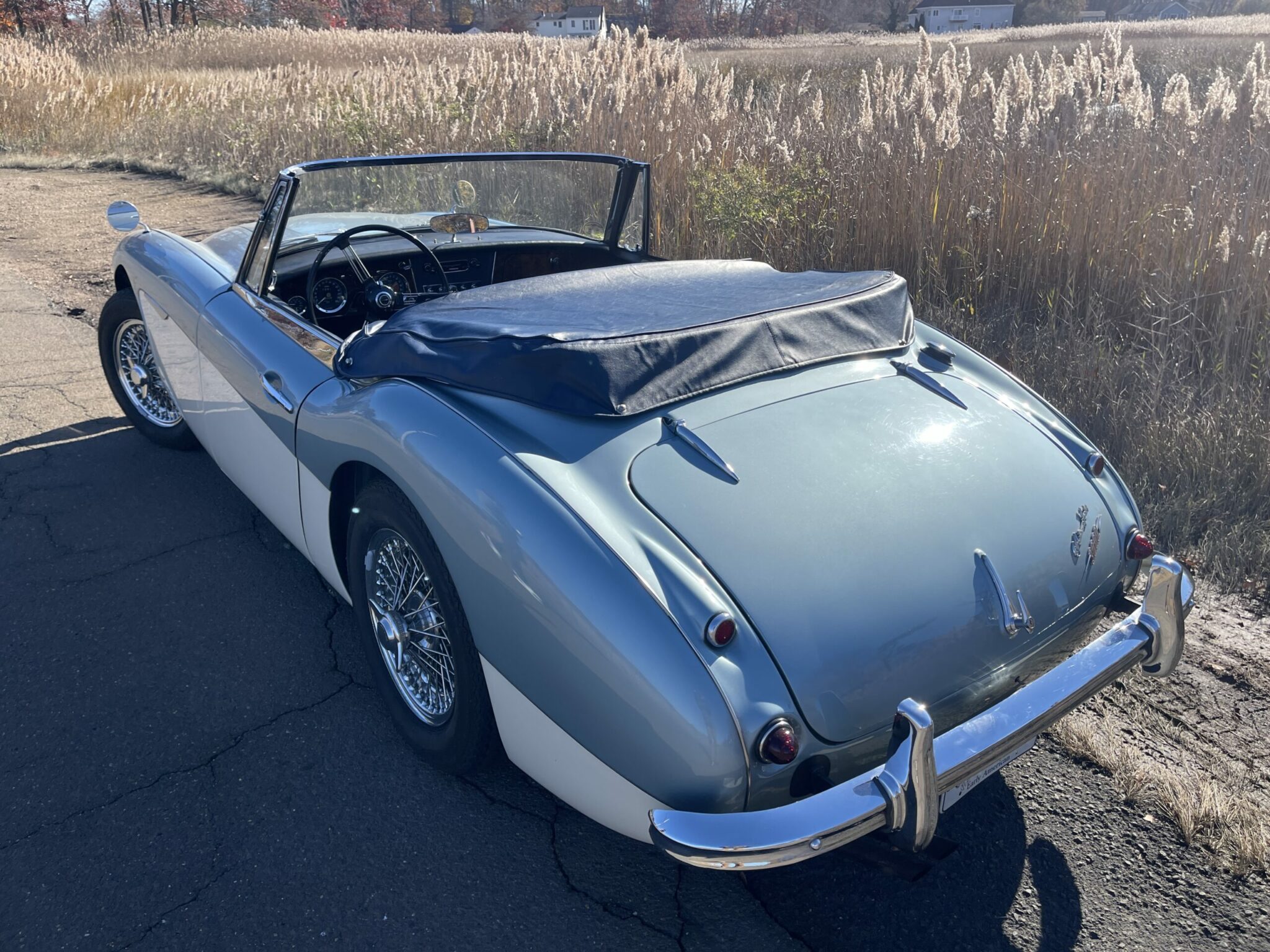 The price is $64,995, which is a great price for a well-sorted car such as this one, and I wouldn't hesitate to fly in and drive this car anywhere. I purchased the car with 28,056 miles and the odometer now reads 30,352, so I put about 2,300 miles on the car. While the total mileage is unknown, I believe this to be a low mileage example, as it is a tight car and exhibits none of the nuisances I have witnessed on the many high-mileage big Healeys I have driven in the past.
Check out the driving video above to hear the delicious and seductive exhaust note, and a walk around tour below.
I personally believe 1964 is the best year for Austin Healey 3000s… this phase one "early" 3000 MK 3 has the much sexier single park lights (phase 2s have dual lights) and a much sexier lower body position and a much sexier straight through exhaust (as found on the sidecurtain 3000 roadsters). You get all the sleek early car features with the burl wood dashboard and roll-up windows of the later 3000s. So this car carries the best of old and the best of new!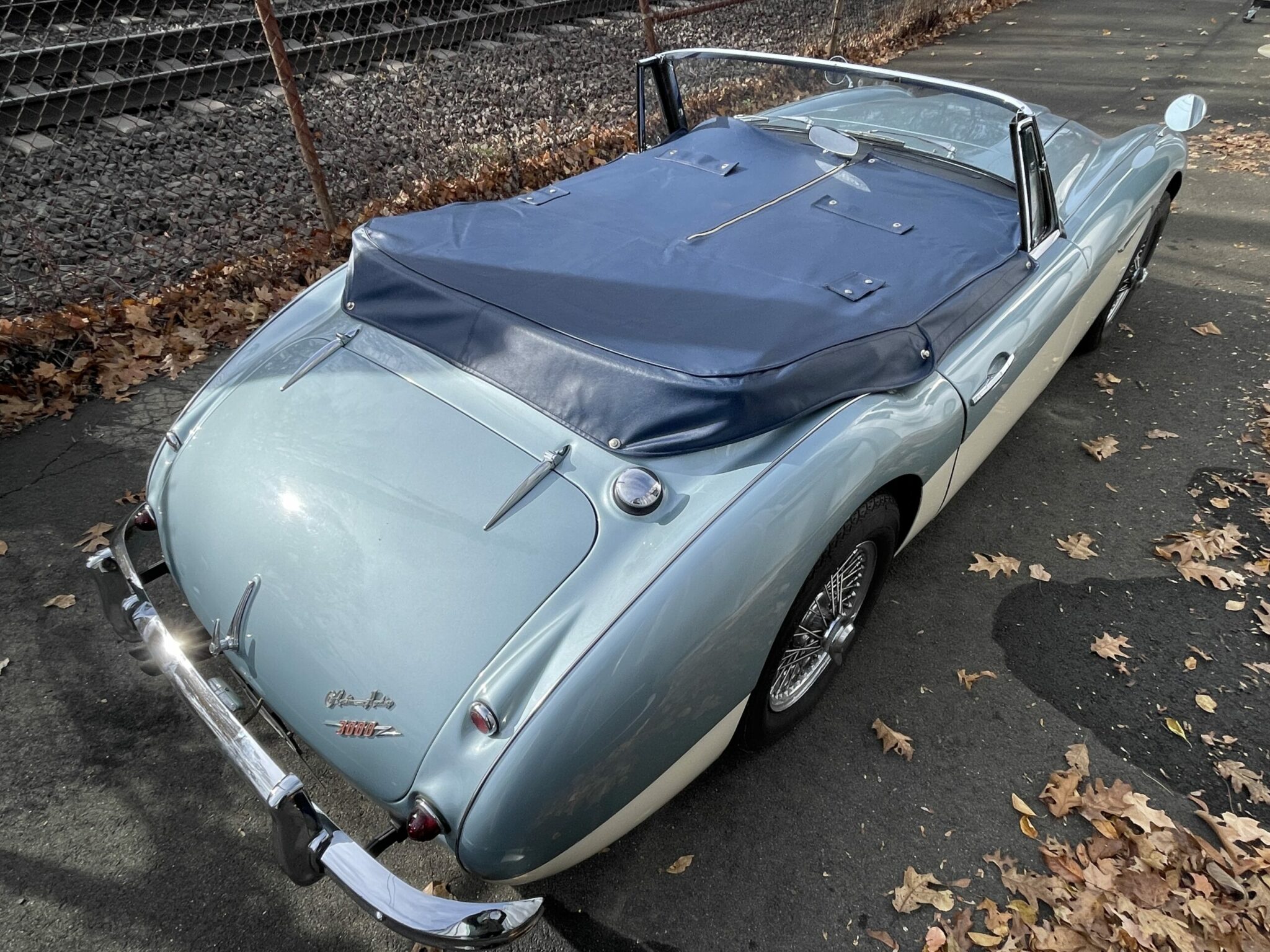 I bought this car in 2011 from a fellow who had the car for many years (there is an old insurance card in the car from 1993, so he had it for at least 18 years, but we can call him to find out when he got it, I believe he had it for much longer). He did not use the car much, only on nice days.
To manage heat, I have installed a new aluminum radiator to help with cooling, and a new high-output starter to make it start easily when hot. You can drive this car anywhere.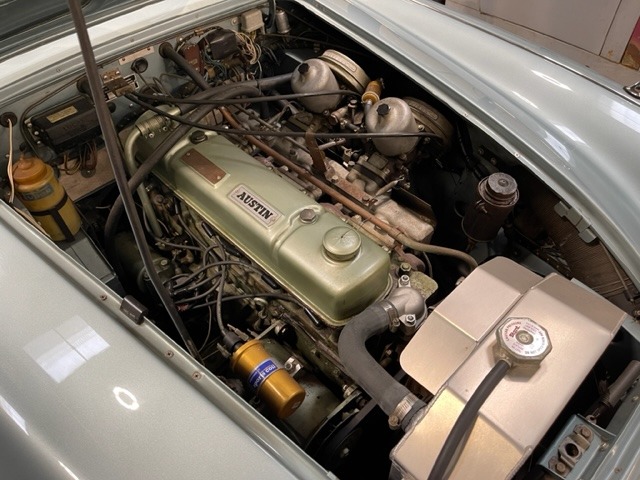 This is a stunning, head-turning, and exceptional car. It's an older restoration, but for most people who want to drive and show their Healey, this one is just perfect. The tunnel carpet is a tad faded but in fine shape. I wouldn't bother changing it, but if you want that replaced, we can put in new carpet.
The seats have the correct original style of piping. The car is comfortable! Top is excellent! Top boot and tonneau are also excellent. No dings or dents! Recent tires. Great fun! Overdrive works great, everything works great!
Check out the videos above, click "read more" for more photos and call or email if interested!
If you are looking for a striking big healey you can drive, show and enjoy, check this one out!