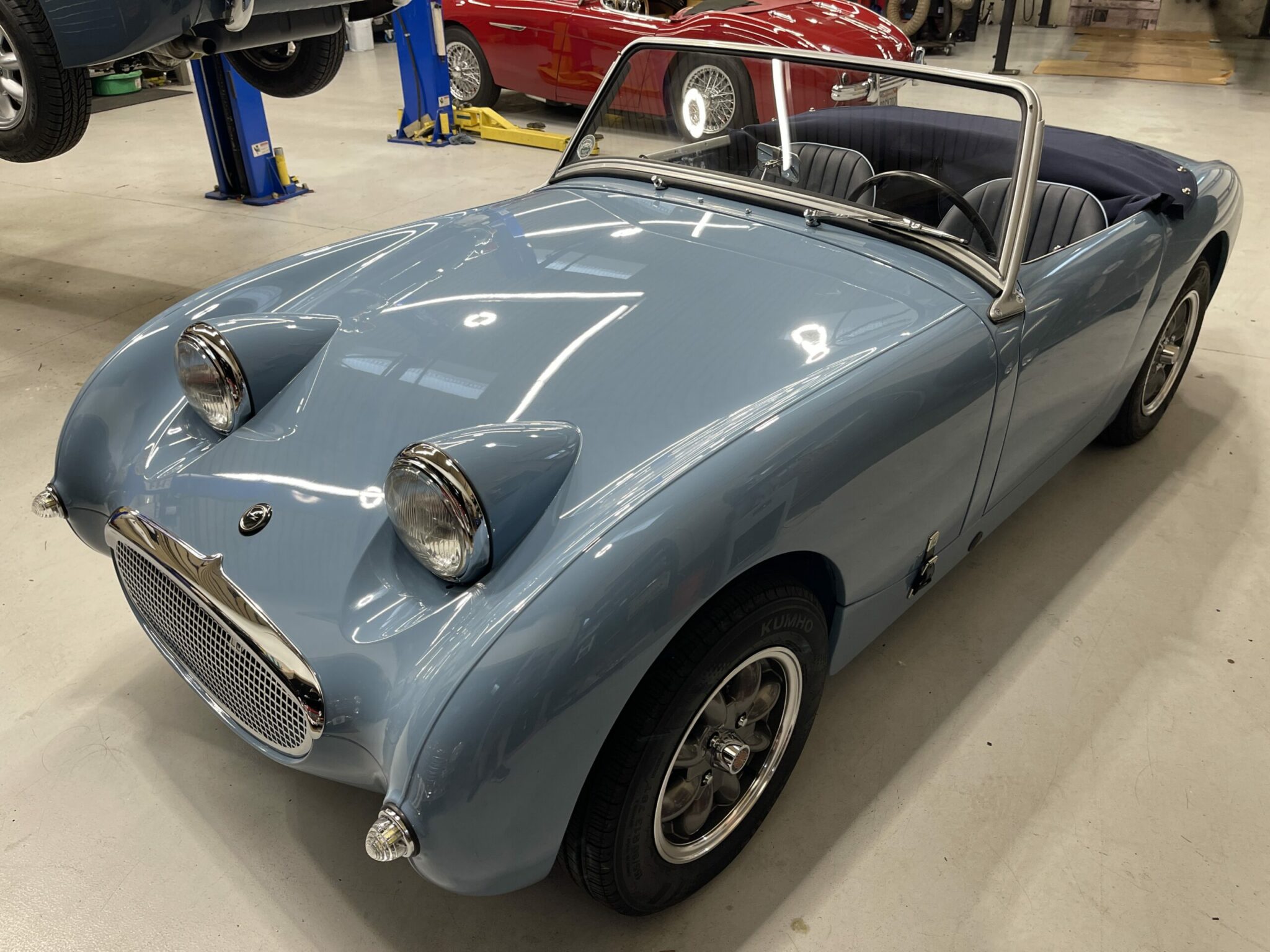 It's not hard for me to imagine a time when people are intrigued by our classic car hobby but are thwarted because they grew up on (and demand) electric vehicles. Those of us in prior generations may struggle to understand, but automotive expectations are changing fast, and we are proud to be on the cutting edge of what I believe will be inevitable. Whether you love or hate electric cars, at some point, gas powered cars may be a liability. I'm sure they will always exist, but we want to make sure our little car survives, regardless of what powers her. If electric power keeps people interested in classic British sports cars, then we are very interested.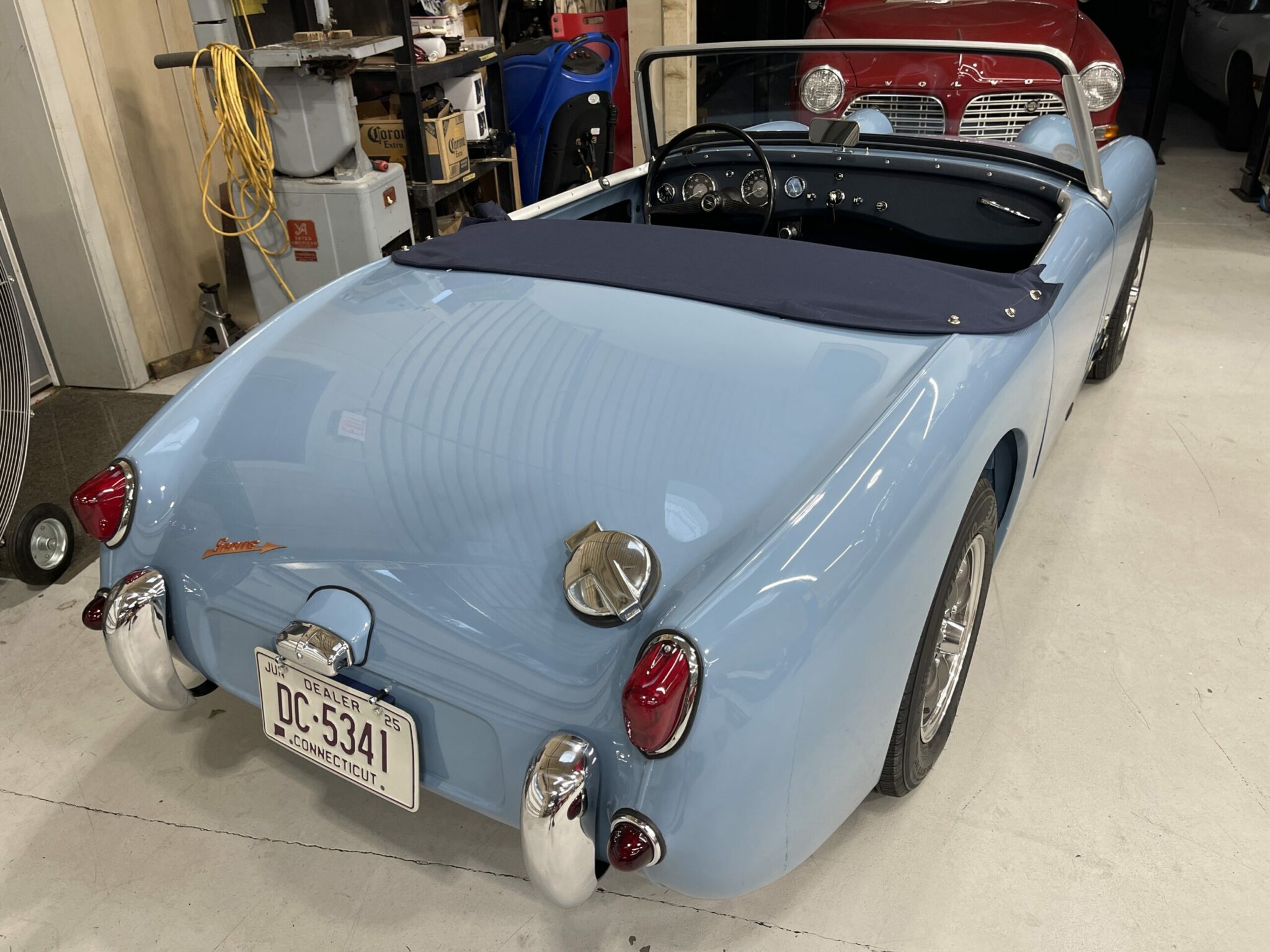 I know a lot of people out there are kicking and screaming about this possible transformation and maybe I'm wrong… perhaps gas cars will continue to be a big part of our lives, but given the number of new electric vehicles coming down the pike and the massive marketing investment major auto brands are making, I don't think anyone has much of a choice. EVs are going to be a big part of the rest of our lives. Let's all watch the next Super Bowl together to see if I am right… I'll bet we will see many commercials that relate to what I think is an inevitable EV future.
Thus, I am proud to share our new electric frogE, our attempt to help classic car folks get excited the forthcoming transition.
If you're a fan of our product line, you're probably a Baby Boomer who grew up with Sprites, and you may go kicking & screaming to your electric charger… but for everyone else who is an early adopter, here's an option that's exciting for us to share.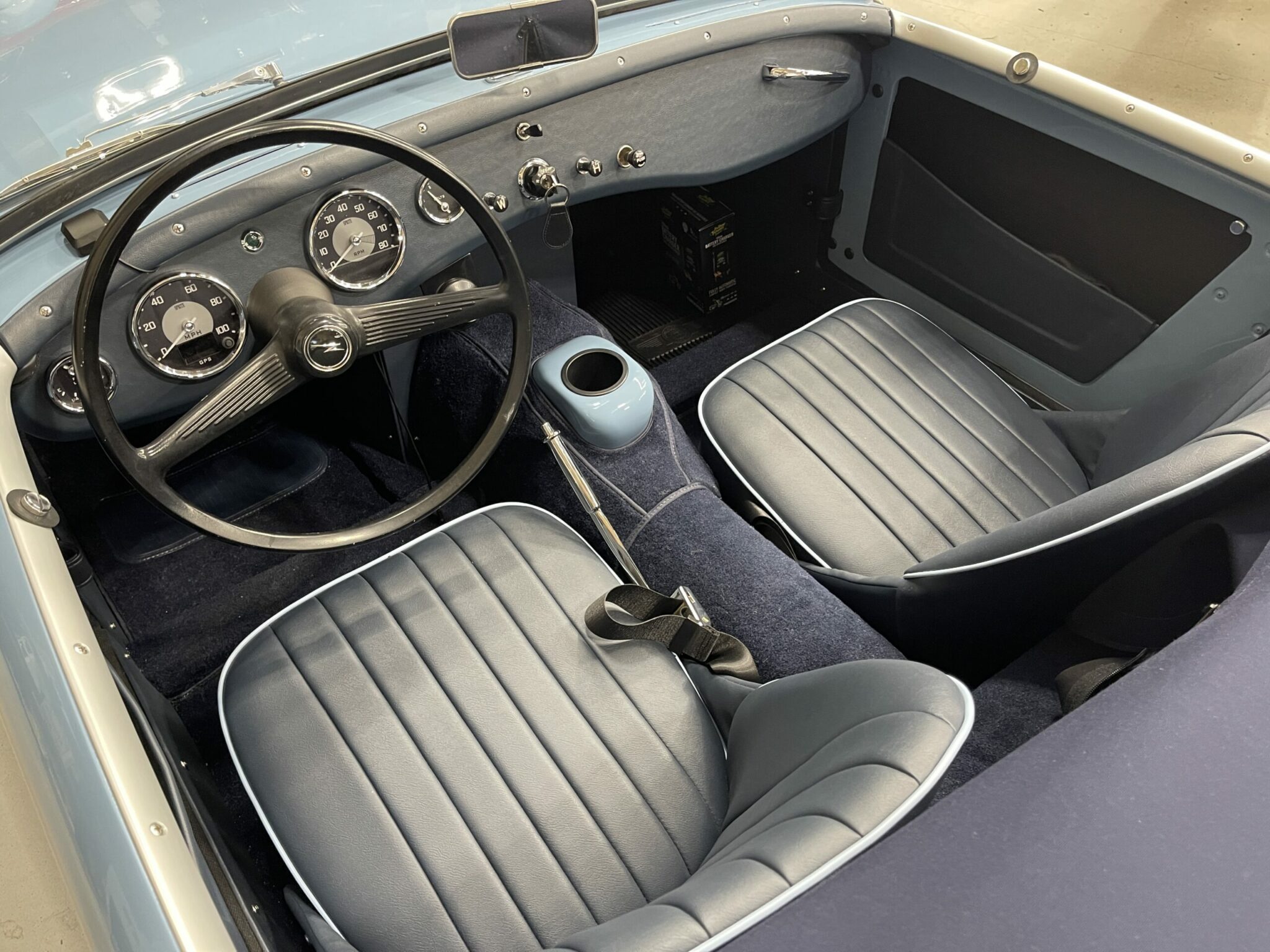 This is our third electric Sprite. Each one has been better than the one before! This one has Tesla batteries which give us increased. I have a driving video for you next week but you can see from what I've shown here that there is an off a lot of technology under the hood, (which is exactly opposite of the Bugeye Sprite when new, they were never intended to be complicated)!
Regardless, it's a delight for us deliver a package of equipment that fits in this platform. It's extremely user-friendly. Ever since we started this business in 2007 we've been interested in trying to produce maximum reliability. It doesn't take any advanced training to jump in and drive this car. Anyone can jump in and operate this car with grace.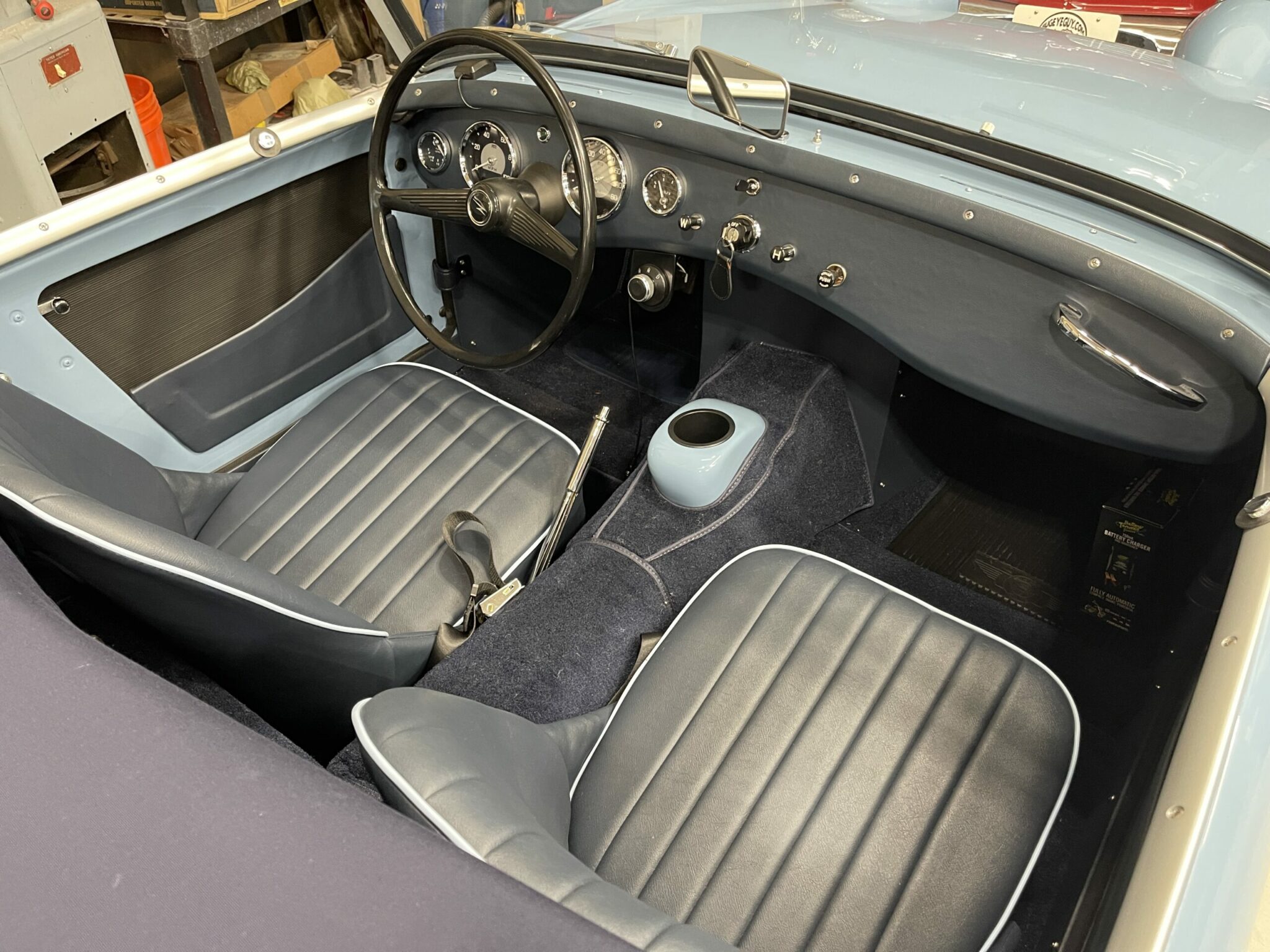 Some of you are going to be asking how that you can get your own FrogE. This one might be for sale, but the next best way is for us to build it for you. People have asked for kits, but this is not really a DIY capable project at this point (perhaps this will change soon) but right now while we could provide a kit unless you have enough experience to build a home build airplane for example and takeoff and fly it safely, it's probably not for you. Professional help makes sense when you're dealing with electricity that can kill you. As such, we're going to continue building these conversions and keep making them better, we're already working on two more for the spring of next year.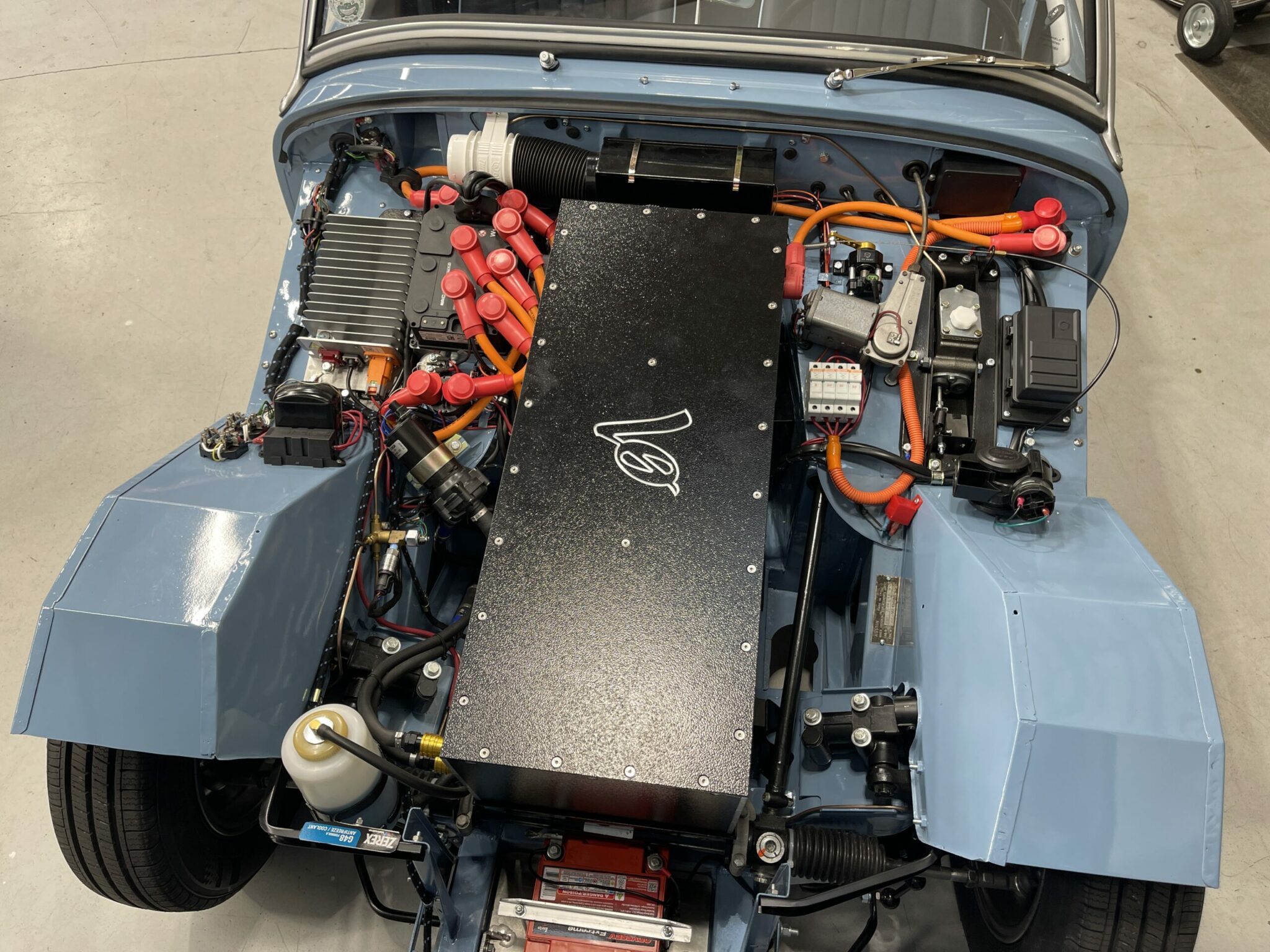 This car is a fantastic proof of concept for the Tesla power train. The batteries are a unique shape, which really fit better in larger vehicles but we made five of them fit in this car and we're really ecstatic with the result. It's a blast to drive and I'll be taking it in the Stony Creek parade tomorrow, weather permitting. It's the ultimate parade car because you don't have to worry about overheating while you're idling for long periods of time! I'll never forget the first time I drove one of these electrics to a stoplight and sat there in complete silence. I am much more custom to sitting at a light with the smells of combustion and the valve clatter that comes with the overhead valve engine of the day and also vibration and idle irregularity of a carburetor-powered car. This thing is pure smoothness from start to finish and it's really a lot of fun to drive. You exhaust note lovers will never forgive me, but I have to tell you that it's so delightful to have the smooth torque always available with this platform-it's quite seductive!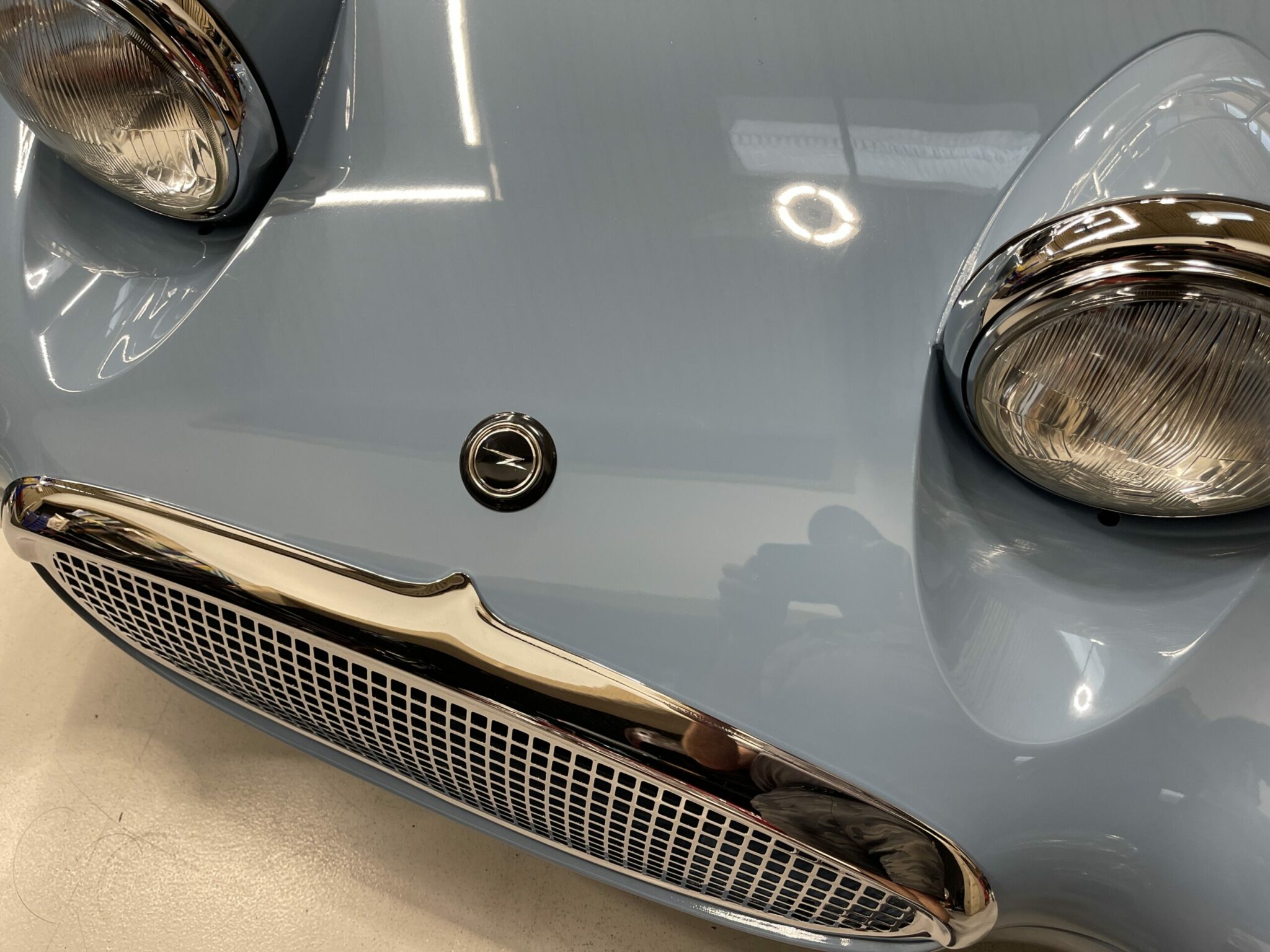 Call or email if you're interested in your own electric classic car and we will be happy to build it for you!