We fell in love with this car and invested heavily in new parts and restoration to bring her back!
Now SOLD to Theresa in Pennsylvania! Congratulations on Bugeye #397!!! 3 to go til 400!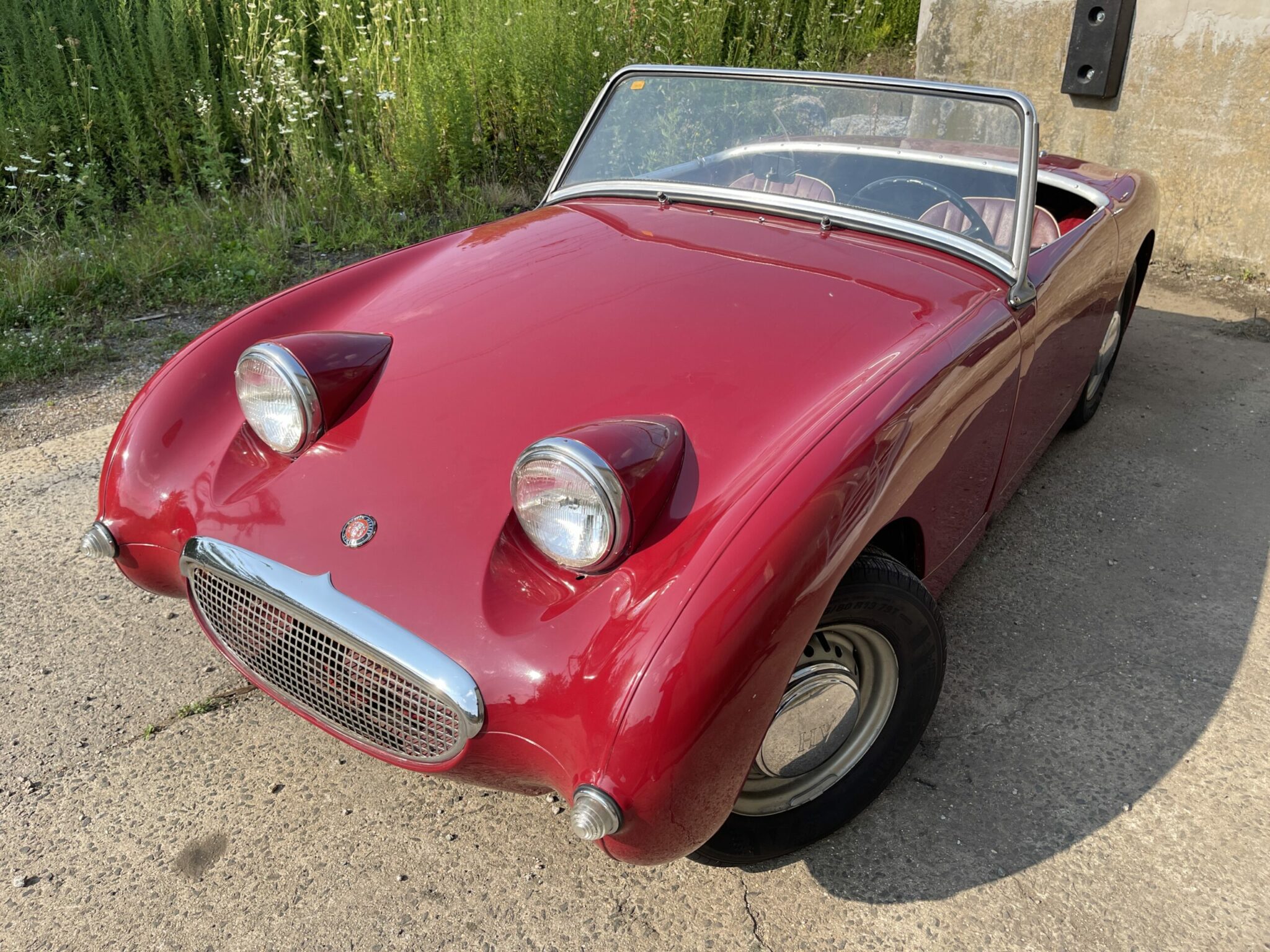 This is "Annie," (AN5 29286) a 1275-powered car that comes with a fresh rebuilt rib case four-speed transmission. The drum brakes have been completely restored, and all the hydraulics are new, as are the shocks, wiring harness, dashboard cover, carpet and more! We ripped out all the wiring and replaced every strand! We also did the same with all the metal brake lines and replaced them all!
She had been sitting for many years, so we renewed what was needed and got her on the road again, as you can see from the video below.
The car is a delight to drive with nice power and handling.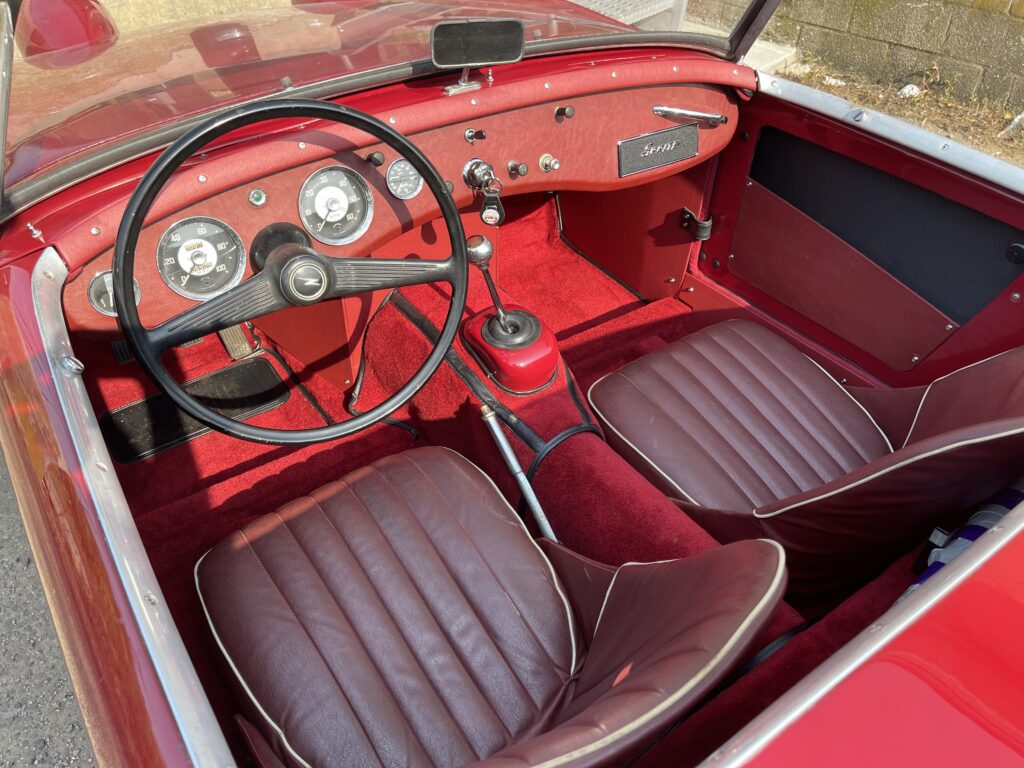 This car is an accurate color match for the factory cherry red color. Seats are original and in nice shape. Carpet is new, with black accents since we thought it looked really slick. No top or tonneau, but side curtains are included, although they will need restoration. We can build it your way, and add any features you like!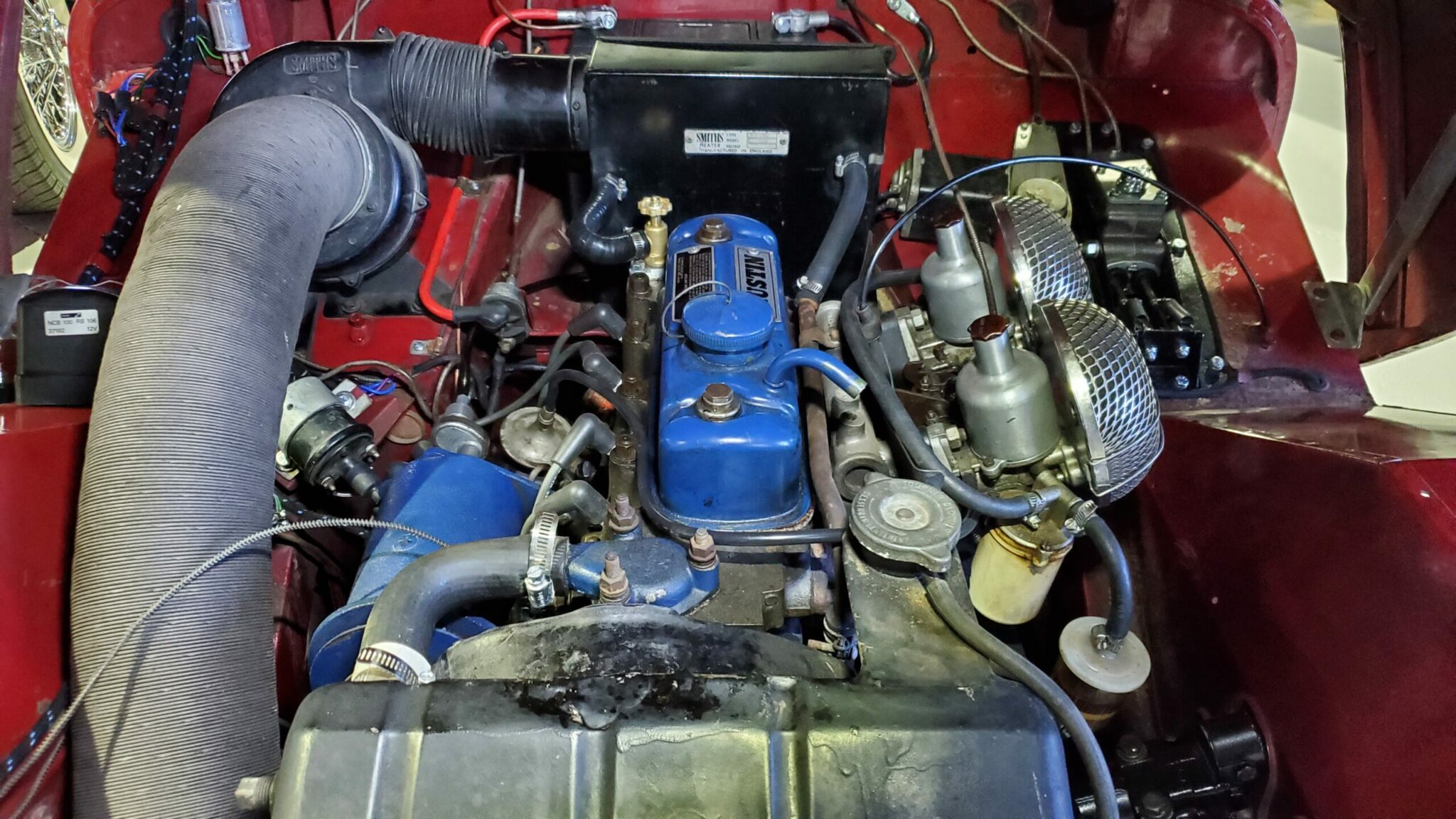 Call if you want to adopt this nice classic!