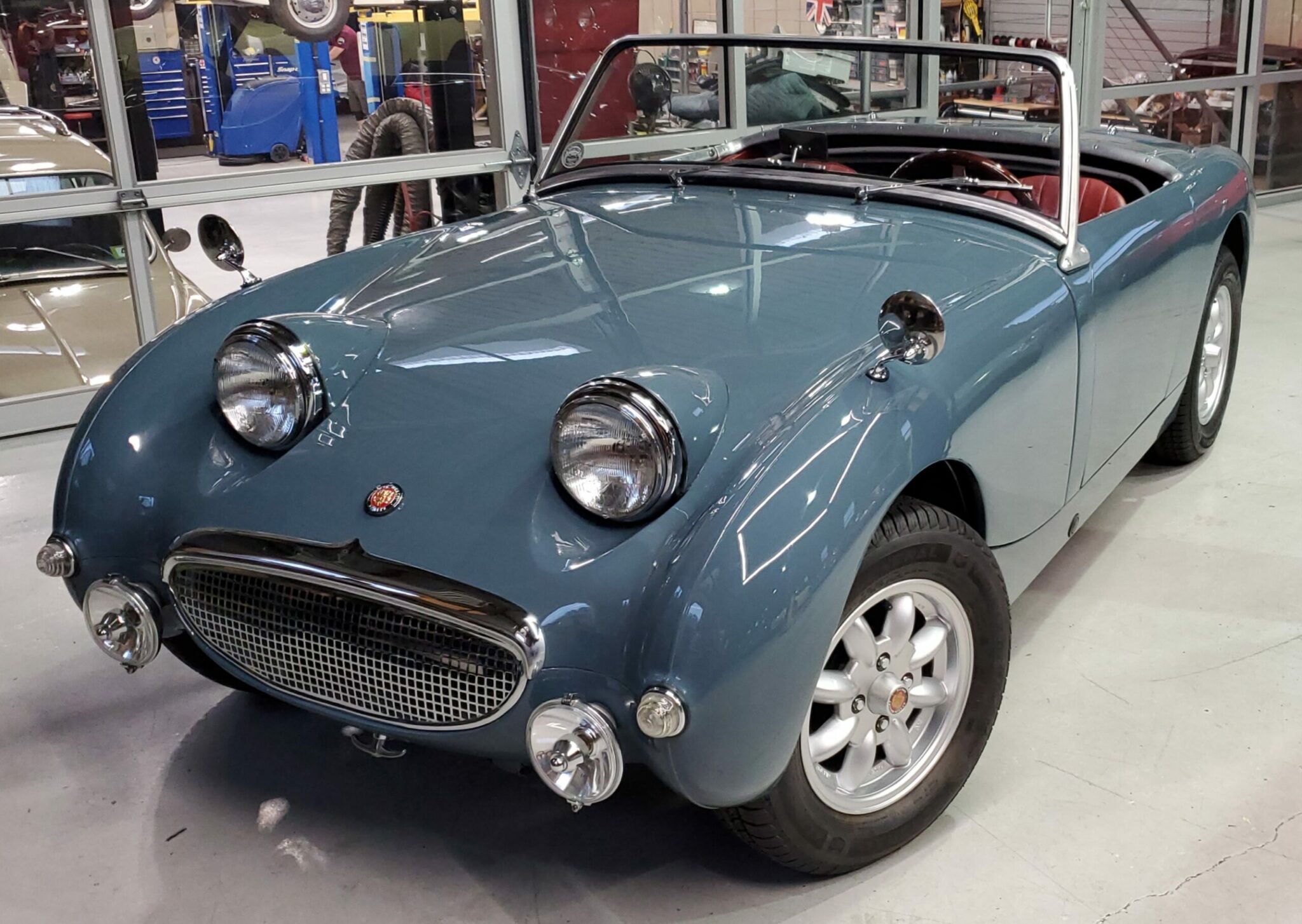 Now SOLD to Jose in New York! Bugeye #395 will soon be on its way to the Empire State! Congratulations on a great Bugeye!
"Fletcher" (AN5L 13700) is a superb and restored 1959 Bugeye Sprite in Cotswold blue. Striking!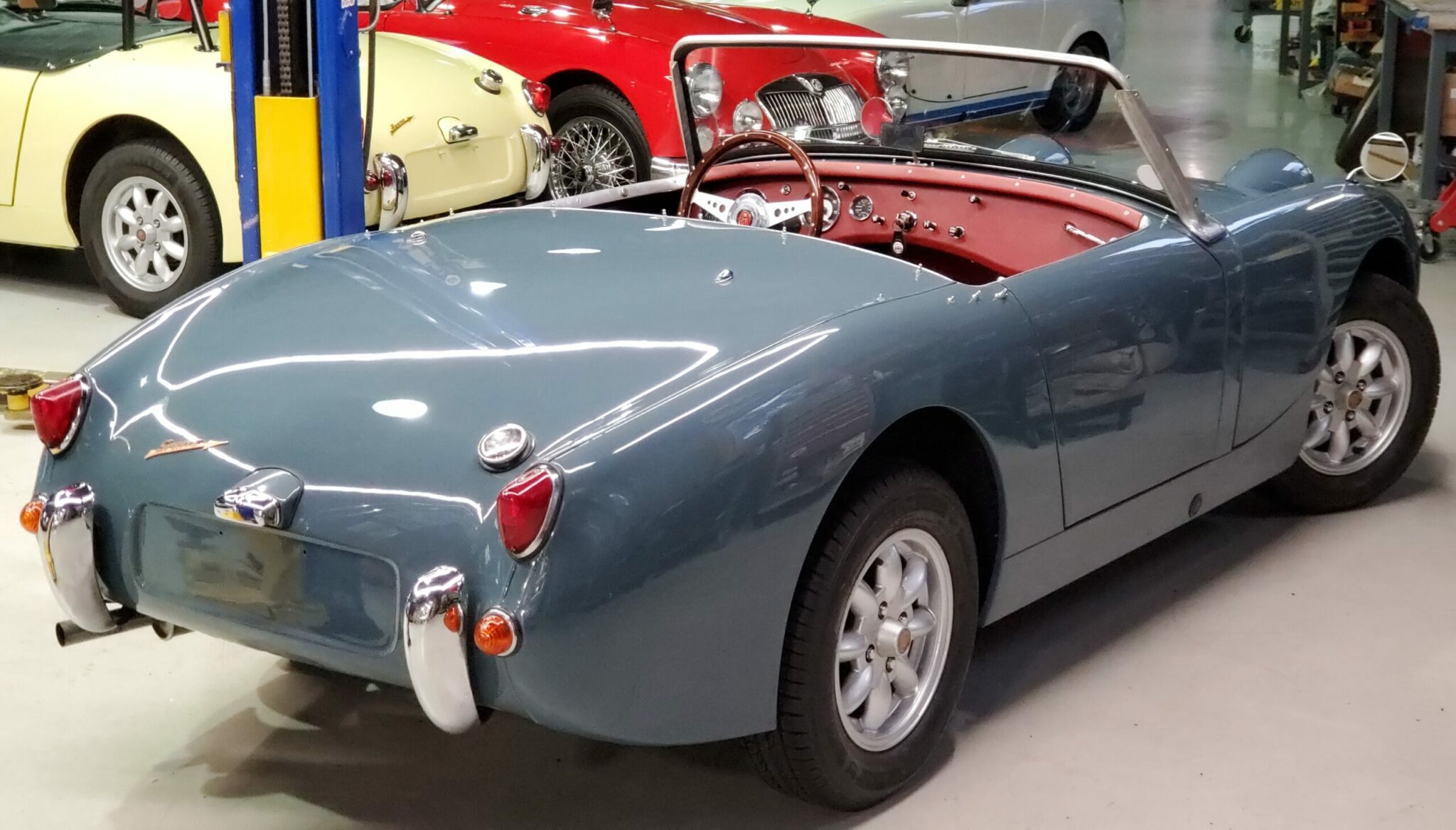 The car was repainted recently as part of a multi-year restoration, with new sheet metal as needed to restore the foundation before paint. We have just installed a newly-restored four-speed transmission and completely restored the interior, brake lines, wiring harness and a slew of other parts to finish the mechanical restoration of the car.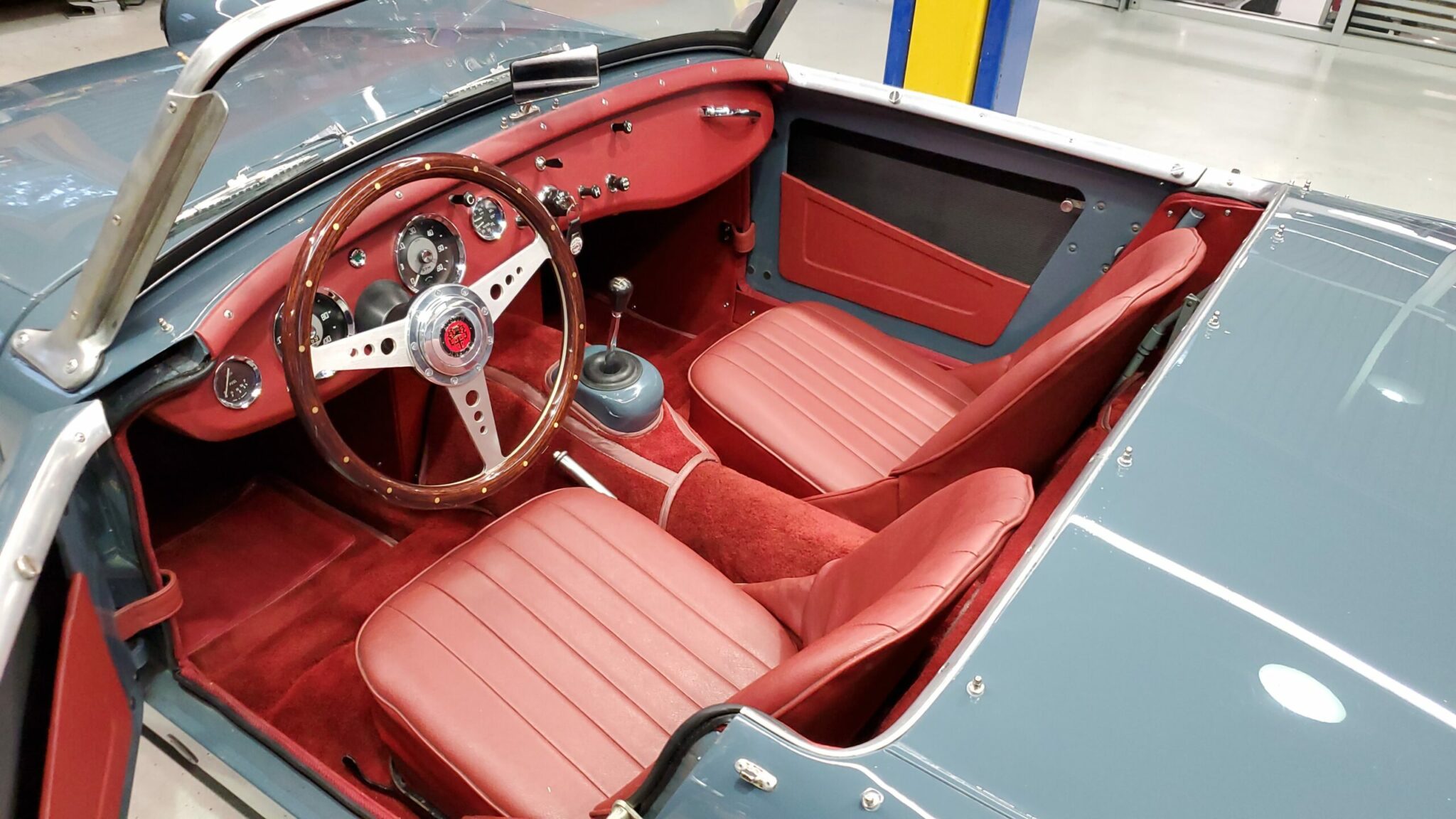 Original drum brakes are fit at all four corners, as is the original 948 engine, which runs great with strong oil pressure. The aluminum radiator dramatically enhances cooling system performance. The new steering wheel is stunning. Seat foam is new and quite firm and supportive.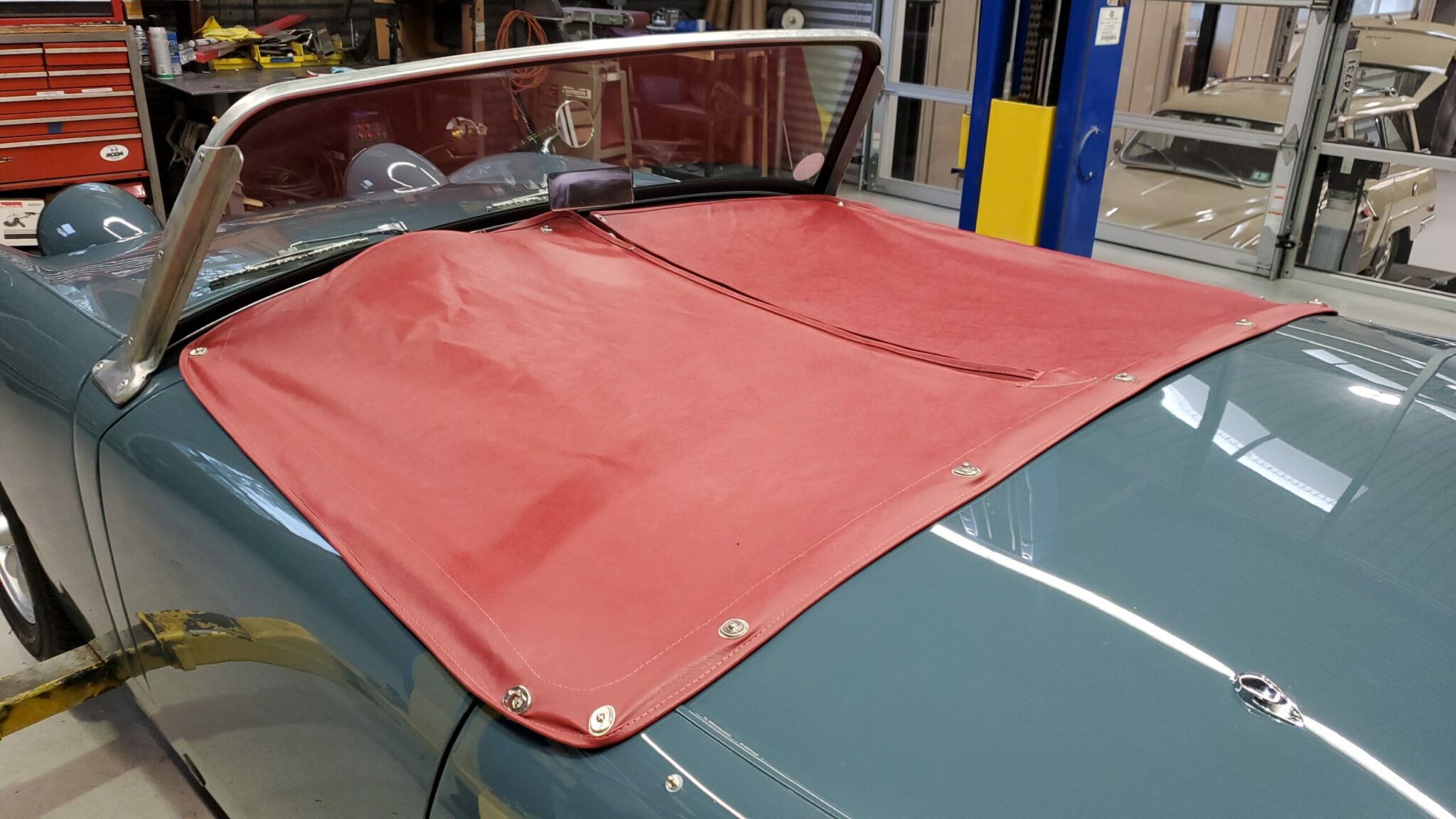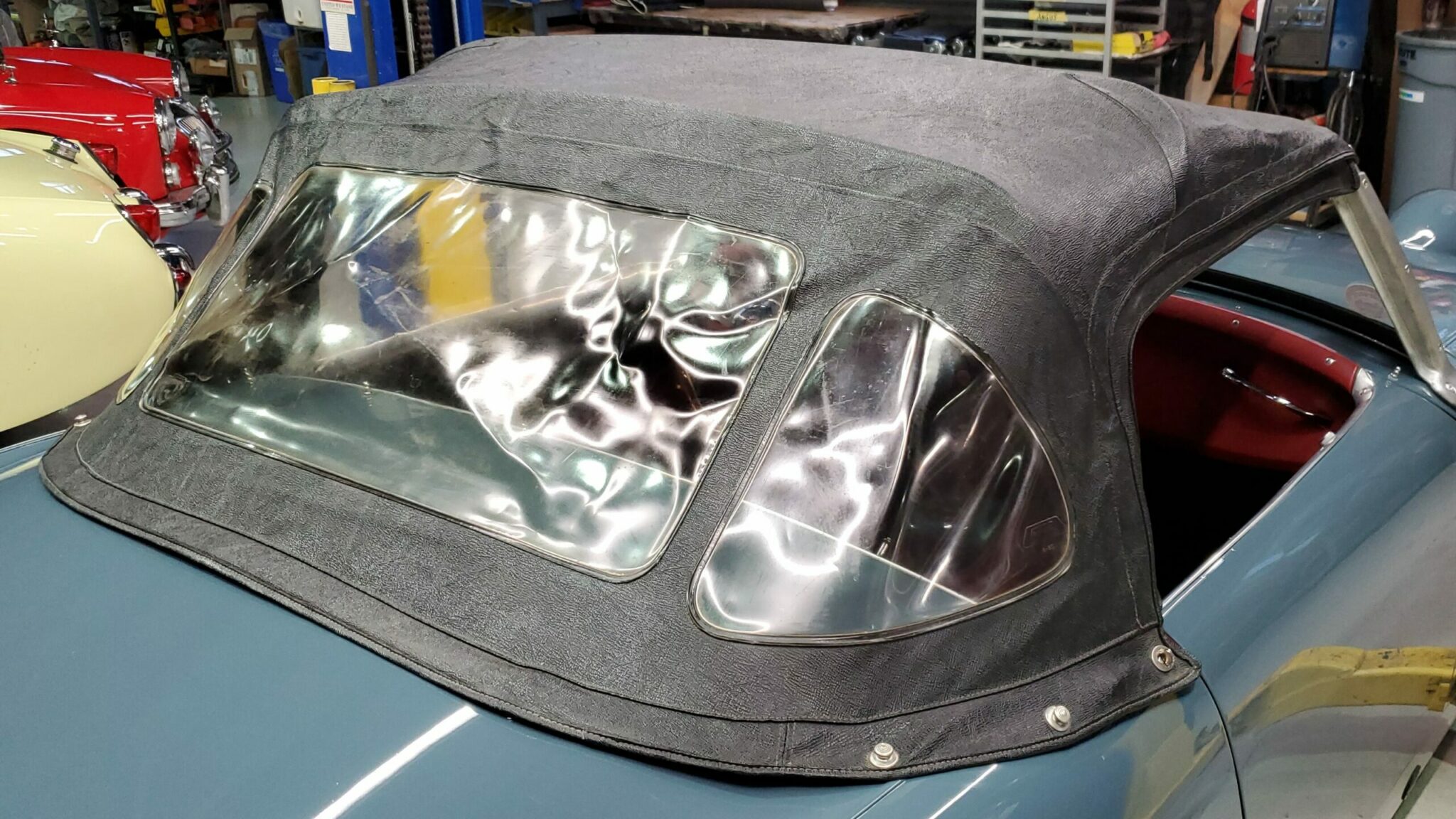 With this one, you get a striking Bugeye with tons of new parts, in a one of a kind color combination. The tires are from 2019 and the wheels are nearly new. The red tonneau is excellent, the top is tight but fits. The side curtains are present but need restoration. The engine bay is immaculate, and the underside is very solid.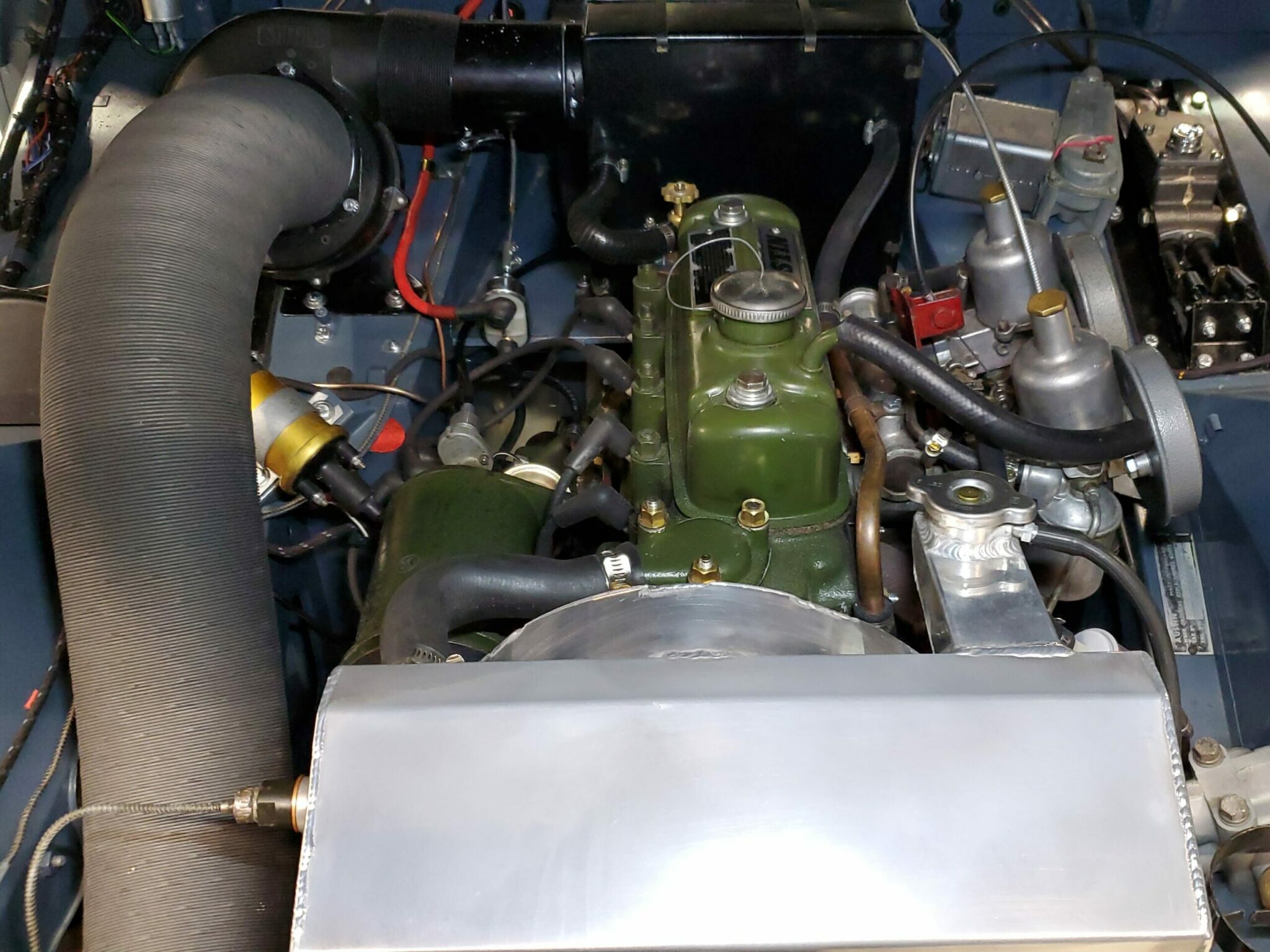 This is a unique car in a knock out color scheme… give a call if you want to adopt this sweet car!