NOW SOLD to Chris in NJ. Bugeye # 393 is headed to a new home!
This is "Sawyer," a 1960 two owner Bugeye with a great story. The car was purchased in Germany in 1960 (note the German badge on the boot) by a serviceman who brought the car with him to multiple countries for each assignment during his 50 years of ownership. In 2011, he moved to Cairo and sold the car to our client in New York at that time, where that second owner had the engine and transmission rebuilt, and the car mostly sat until this week, when we brought the car to our shop.
This car is the perfect car for someone looking for a good-running, well-preserved Bugeye with a "lived-in" aesthetic and a great story!
Sawyer is a very original car, one we would dub a "survivor" in every sense of the word. The original 948 engine runs strong, courtesy of the recent rebuild. The original (and rebuilt) smooth case transmission shifts nicely.
The interior is a bit weathered, and while we could redo it for the new owner, I would be inclined to leave it as is. The interior suits the car, and looks right given this car's particular story.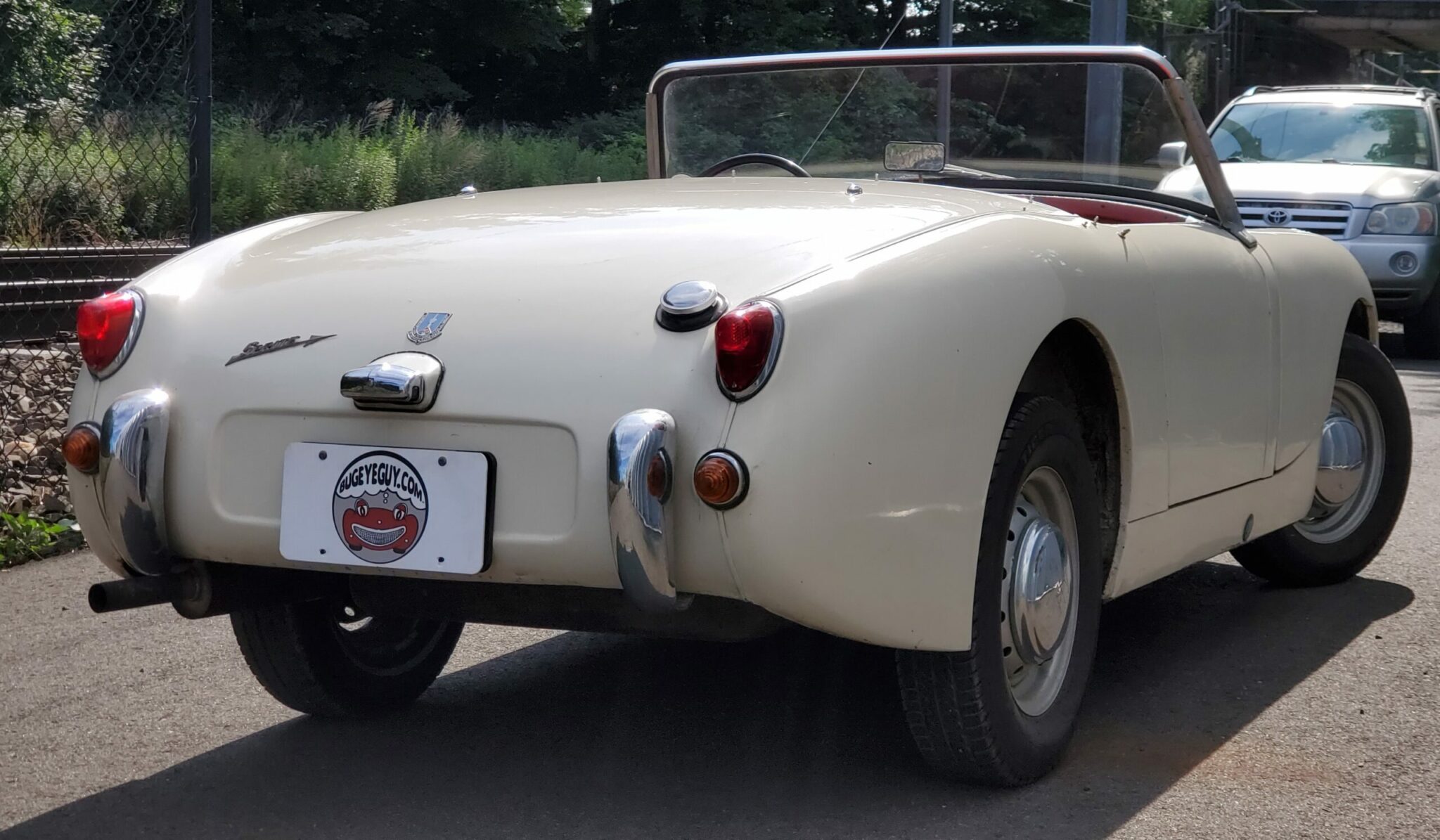 Sawyer has a really neat vintage-style mirror affixed to its bow; it almost looks like a spot light! There's also an awesome vintage badge just above its license plate plinthe for an establishment called "Auto Verkhaus", perhaps the original selling dealer in Stuttgart, West Germany. This badge has perfect patina to match the rest of this car!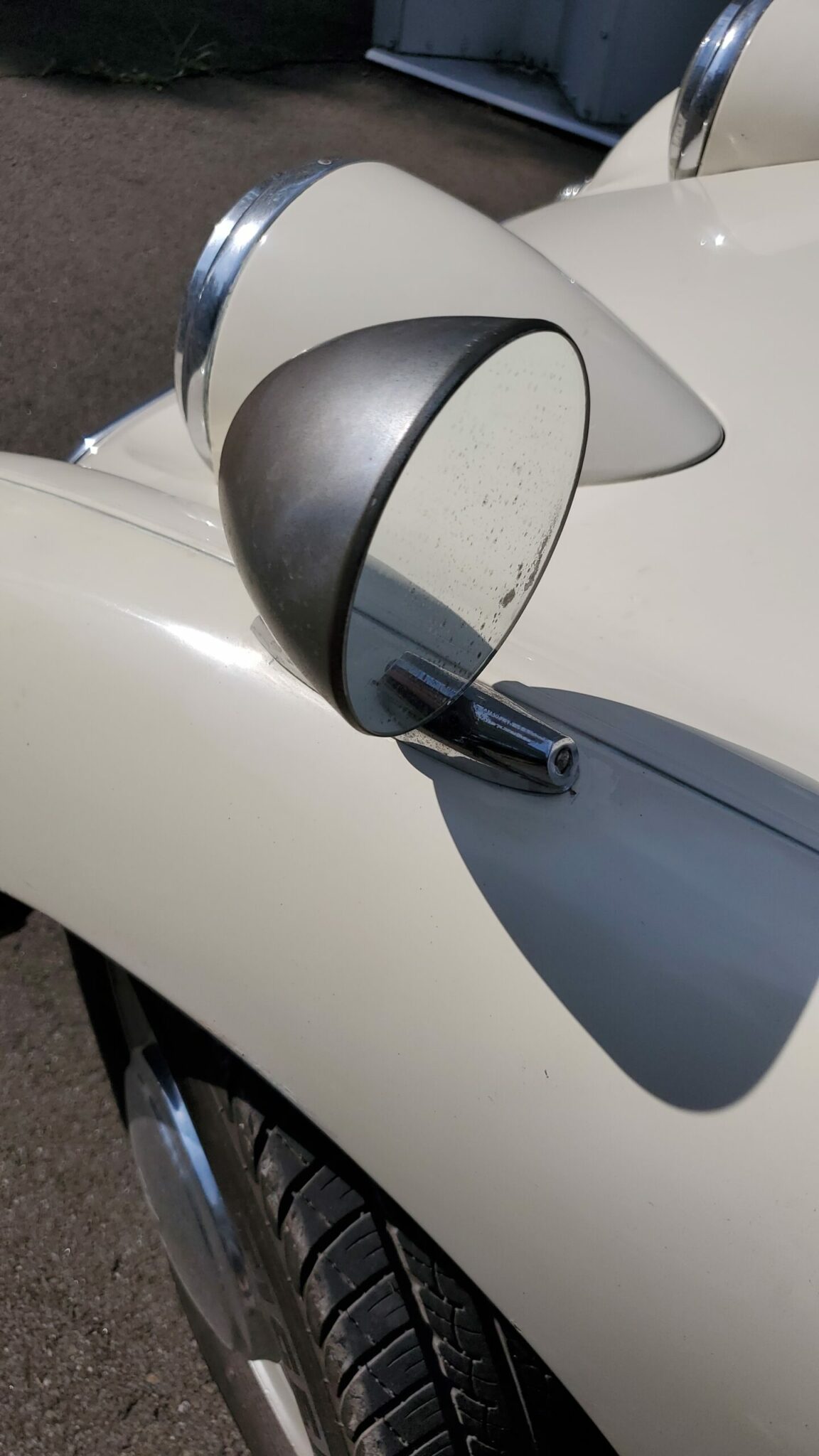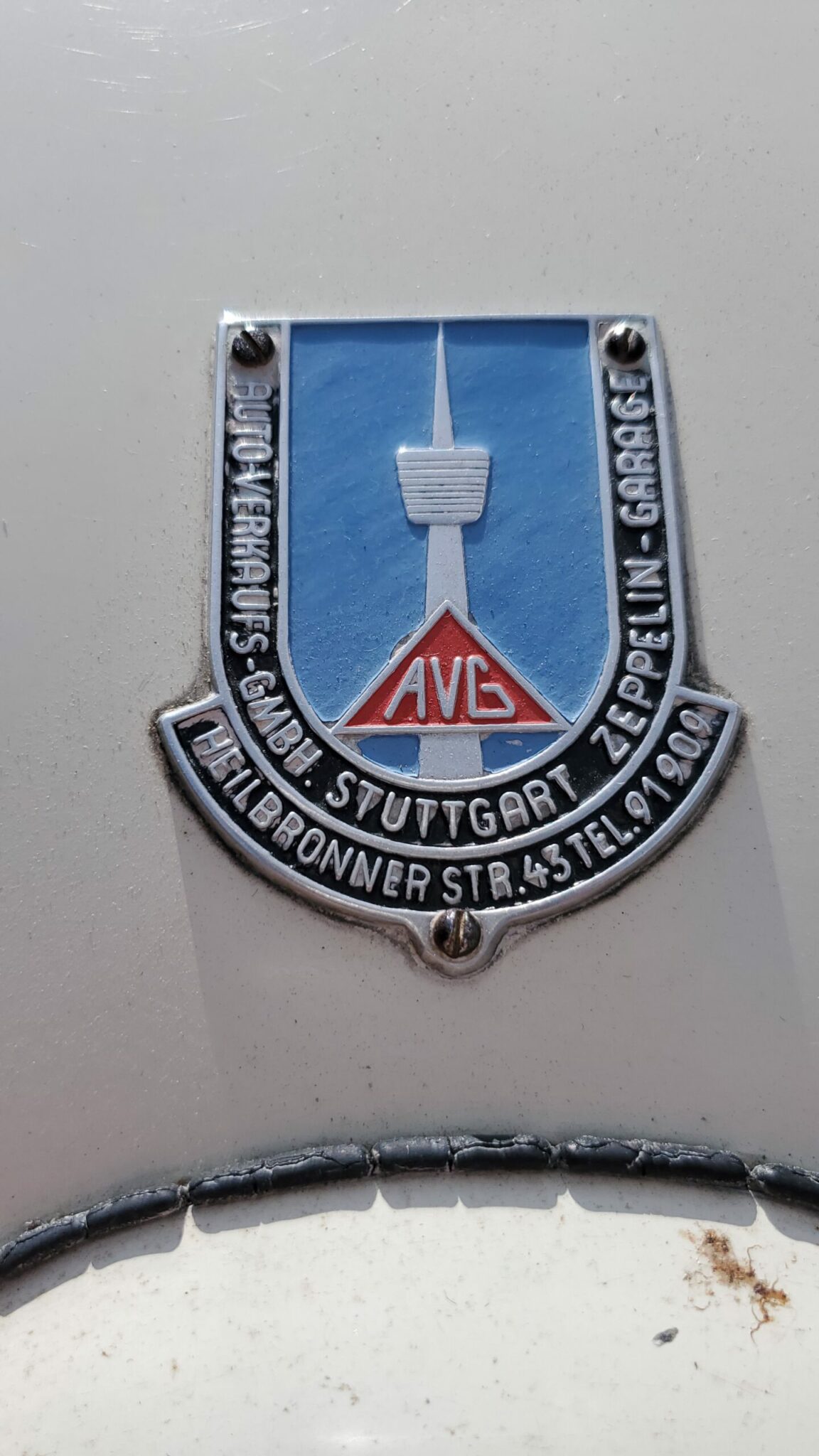 The top is older, but it fits extremely well! There's also a short tonneau included, as well as a good set of side curtains. Should the owner desire, the front bumper for this car came with it and can be re-installed!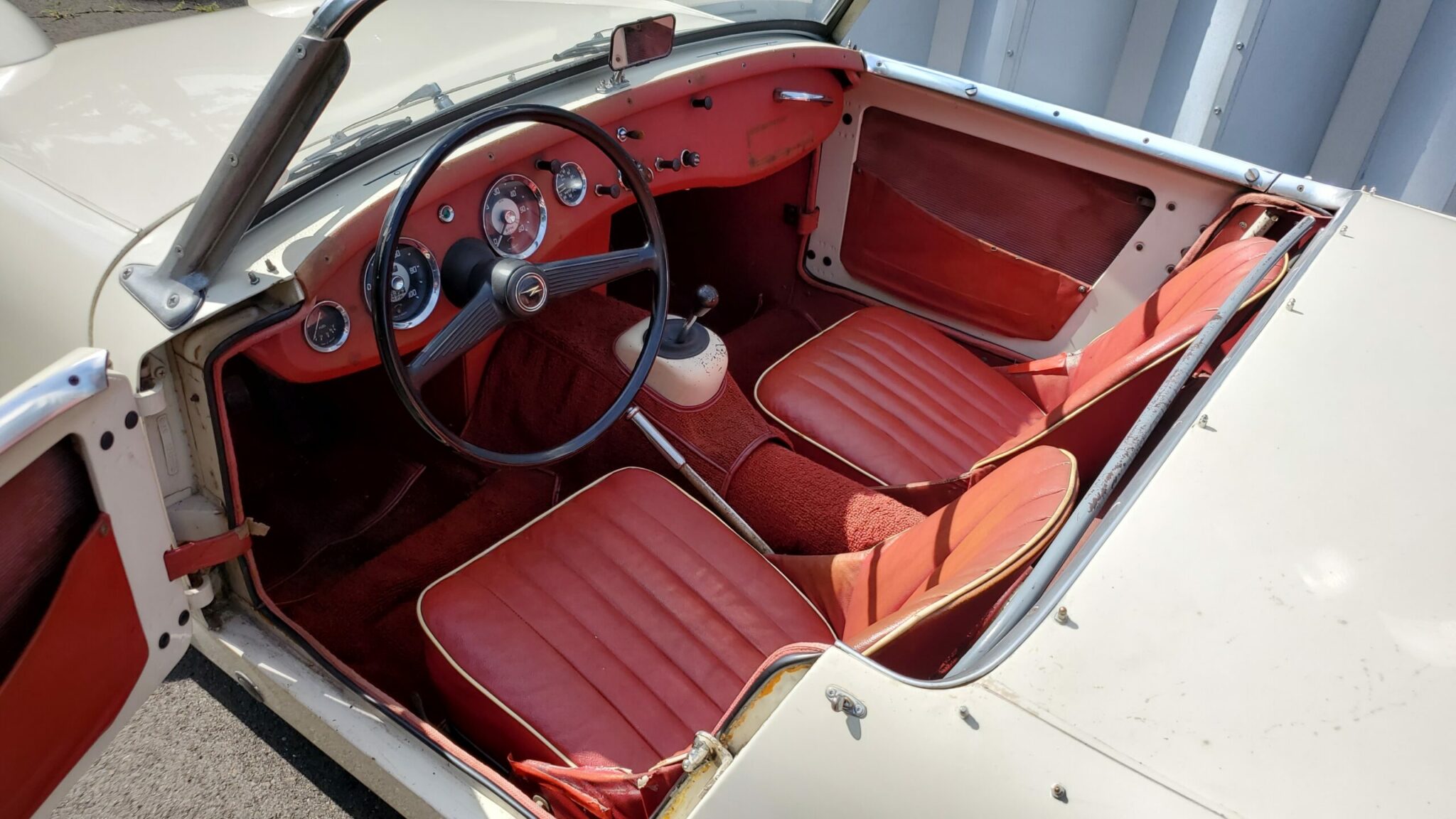 There are some things we would suggest addressing on Sawyer before it leaves our shop. The tires are eleven years old and could use replacing with some fresh ones. The brakes also need some work after sitting for the past few years. We would love to fix these things for you so you are able to fully enjoy your Bugeye experience!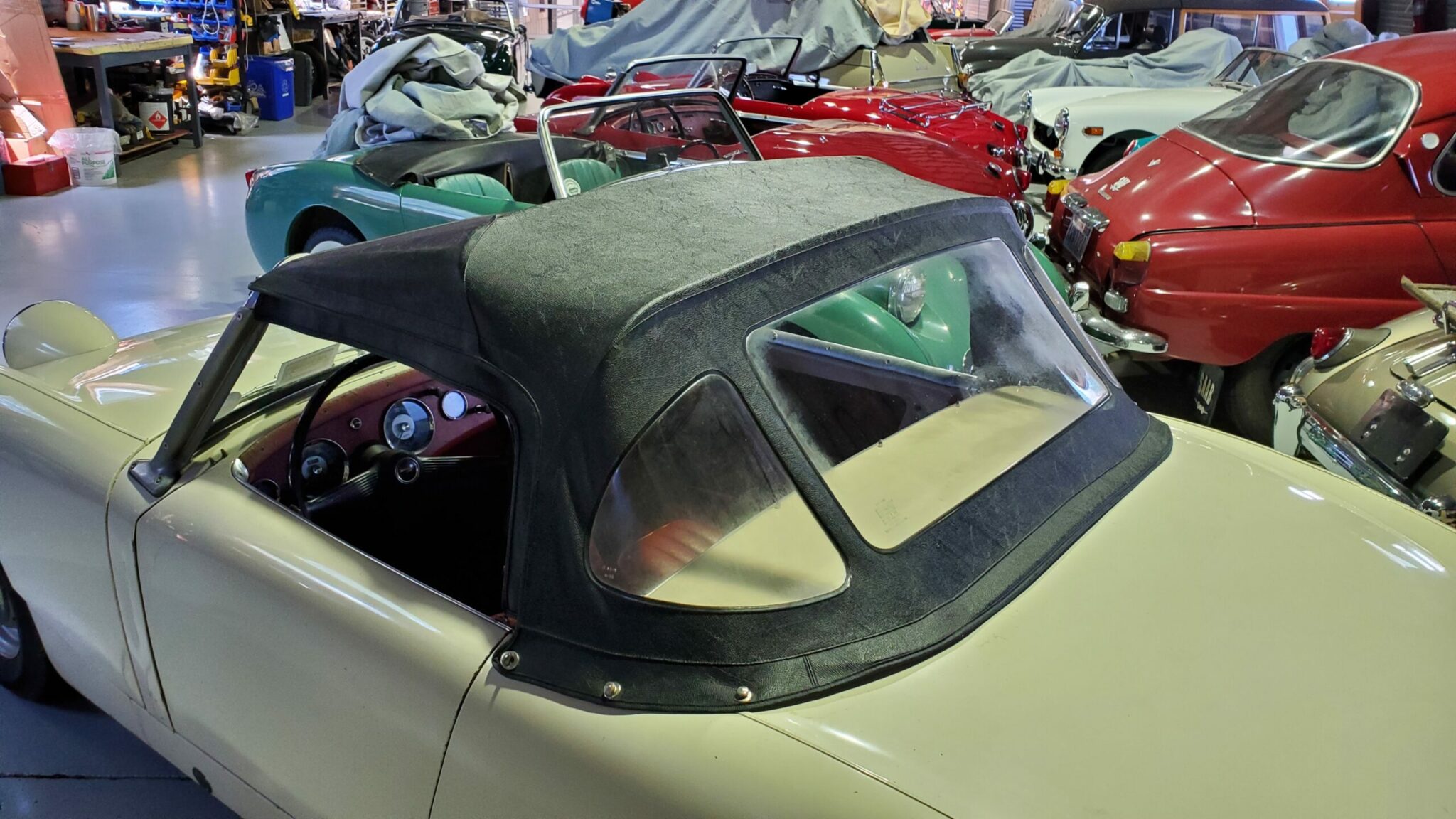 This is a really cool, well-worn car in a popular color combo at a budget-friendly price. Email for pricing, and give us a call today if you think Sawyer would make a good addition to your car collection!