NOW SOLD to Jeremy of CT. Congrats on taking home Bugeye #392!
One of the best parts of my job is that we get to see quite a range of old cars in all configurations and conditions. This is one that we have certainly never seen before but it's really an interesting expression of how to power your Bugeye.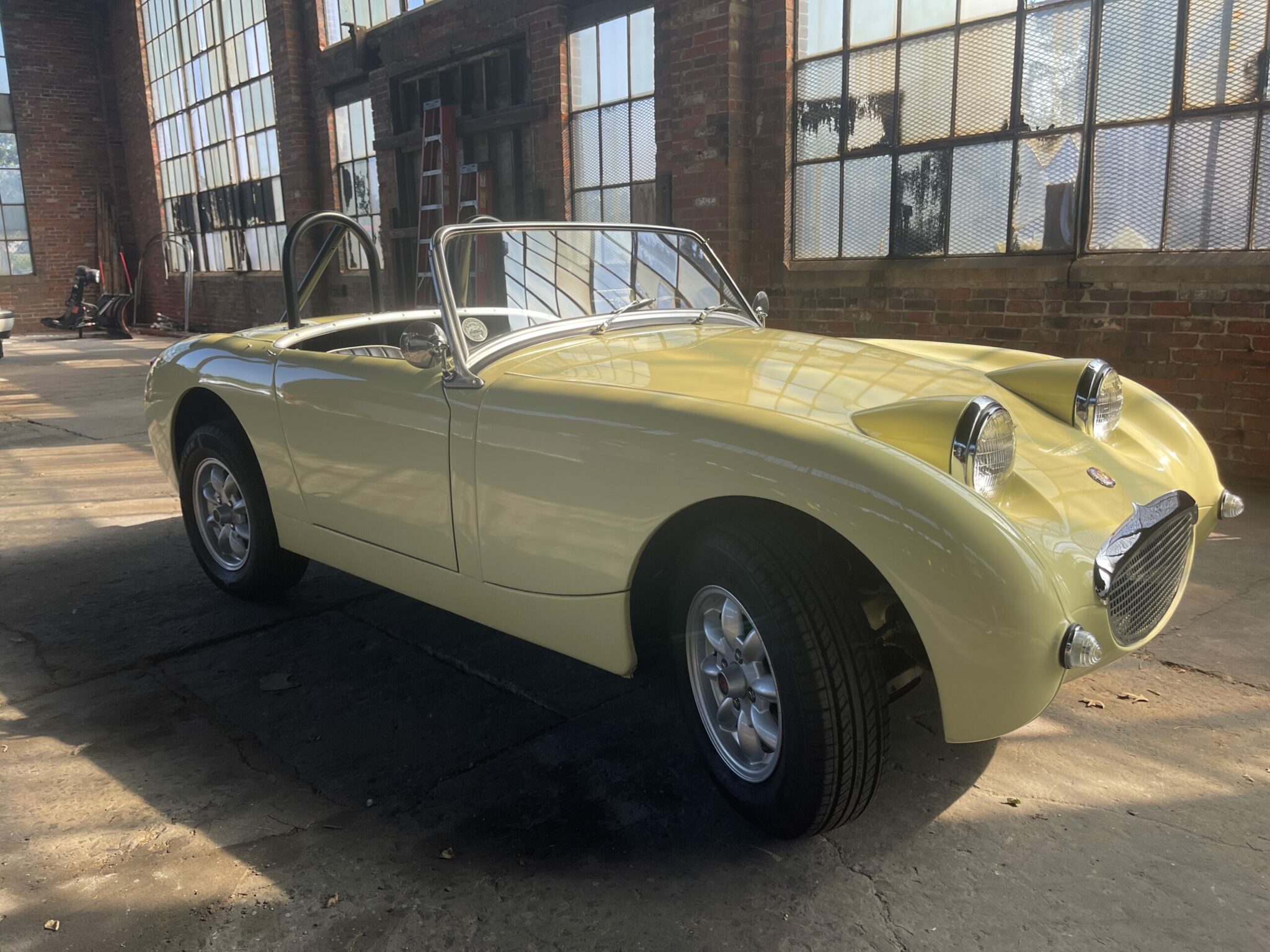 "Cirrus" (AN5L 25831) is a 948-powered car that has been supercharged and fuel injected with late model Mini Cooper components mated to it. There's a beautiful high-performance exhaust with an oxygen sensor (also known as a lambda sensor for our English readers) for the fuel injection and a nicely engineered high-pressure pump and return line to feed the injection. No SU carbs, just modern Mini parts to computer manage fuel and ignition, for optimal and reliable fuel and spark. This is by far the fastest 948 Bugeye I have ever driven, quicker than most 1275s.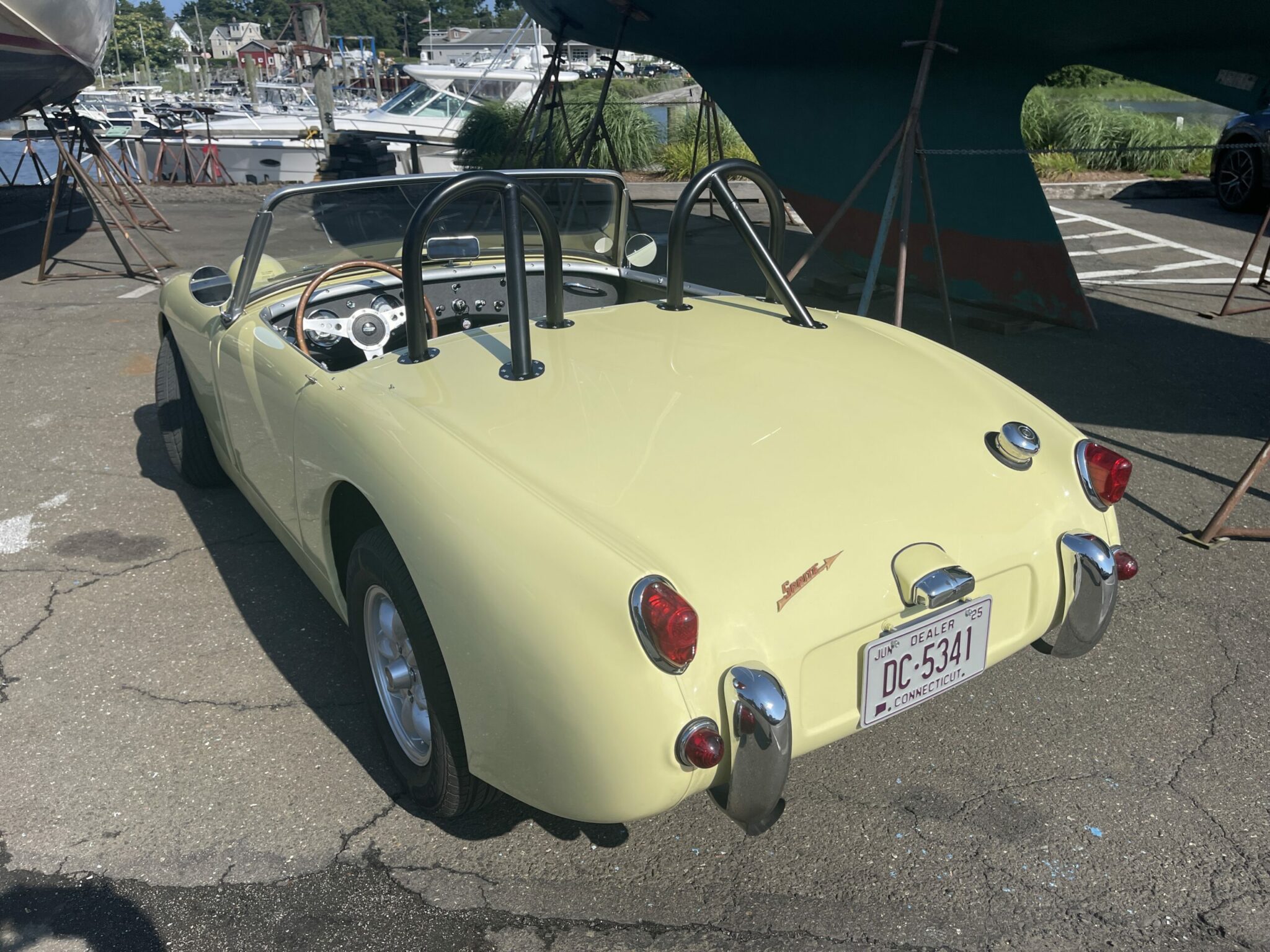 The guy that built this up was really skilled, and it shows throughout. Cirrus is nicely configured; an aluminum radiator and extra cooling fan, plus a Datsun five speed transmission, so there's a lot of expensive and wonderful componentry thrown at this car, and it's a delight to drive. For example, the builder rigged a nice flip forward nose kit with a spring-loaded internal hood release (you can see the release lever under the H knob). The flip forward feature is great for access and the latch is nice for a clean nose with no straps!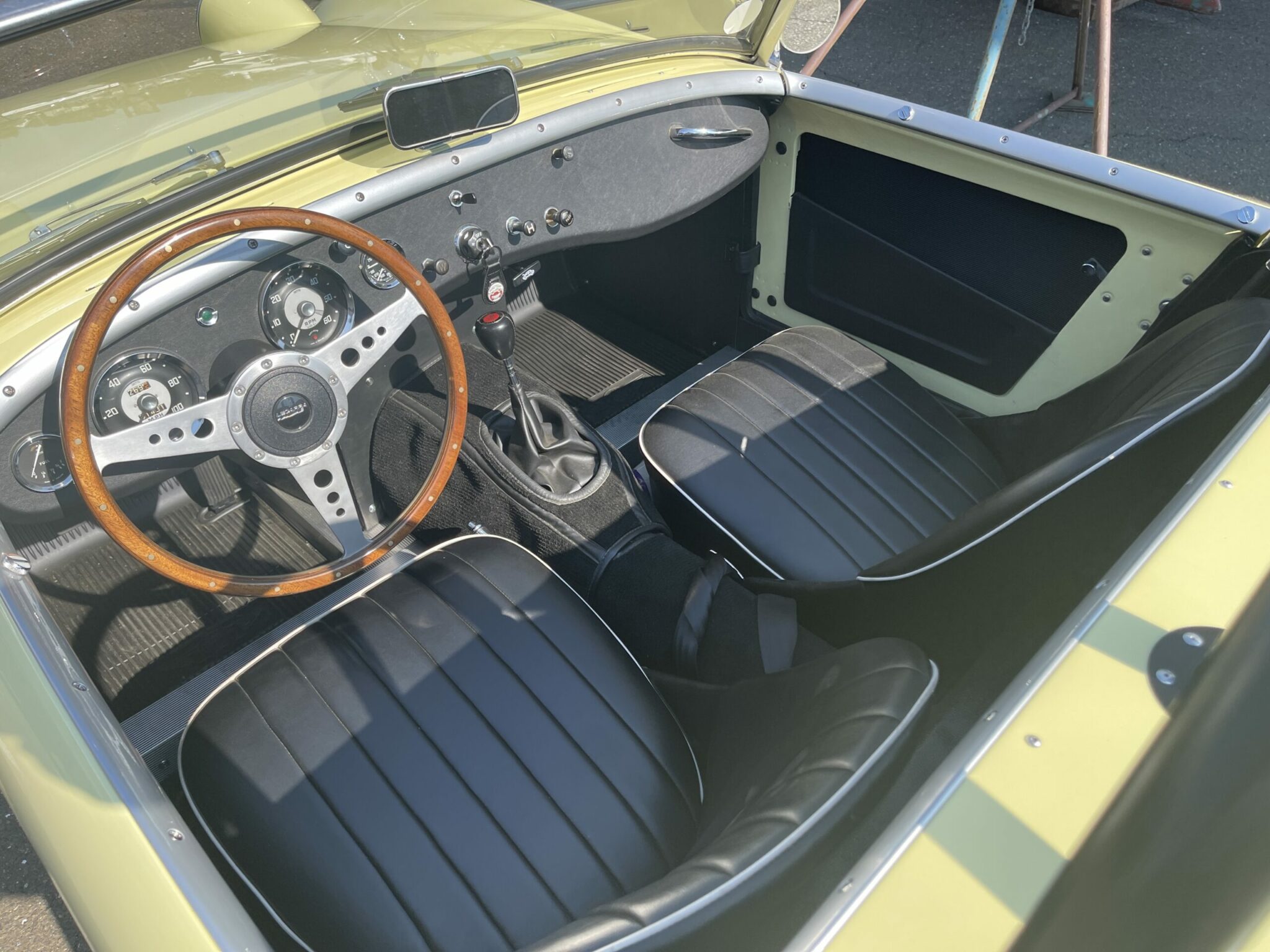 Tires are 185/70 for lots of grip. This has been a fair weather car and the roll bars prevent a top from fitting, but we can fit a new tonneau that will keep the cockpit quiet weather-tight. The car is super quick, and the supercharger has a delightful whine that intensifies and the boost builds. This car comes on at about 3200 RPMs and starts to really scream!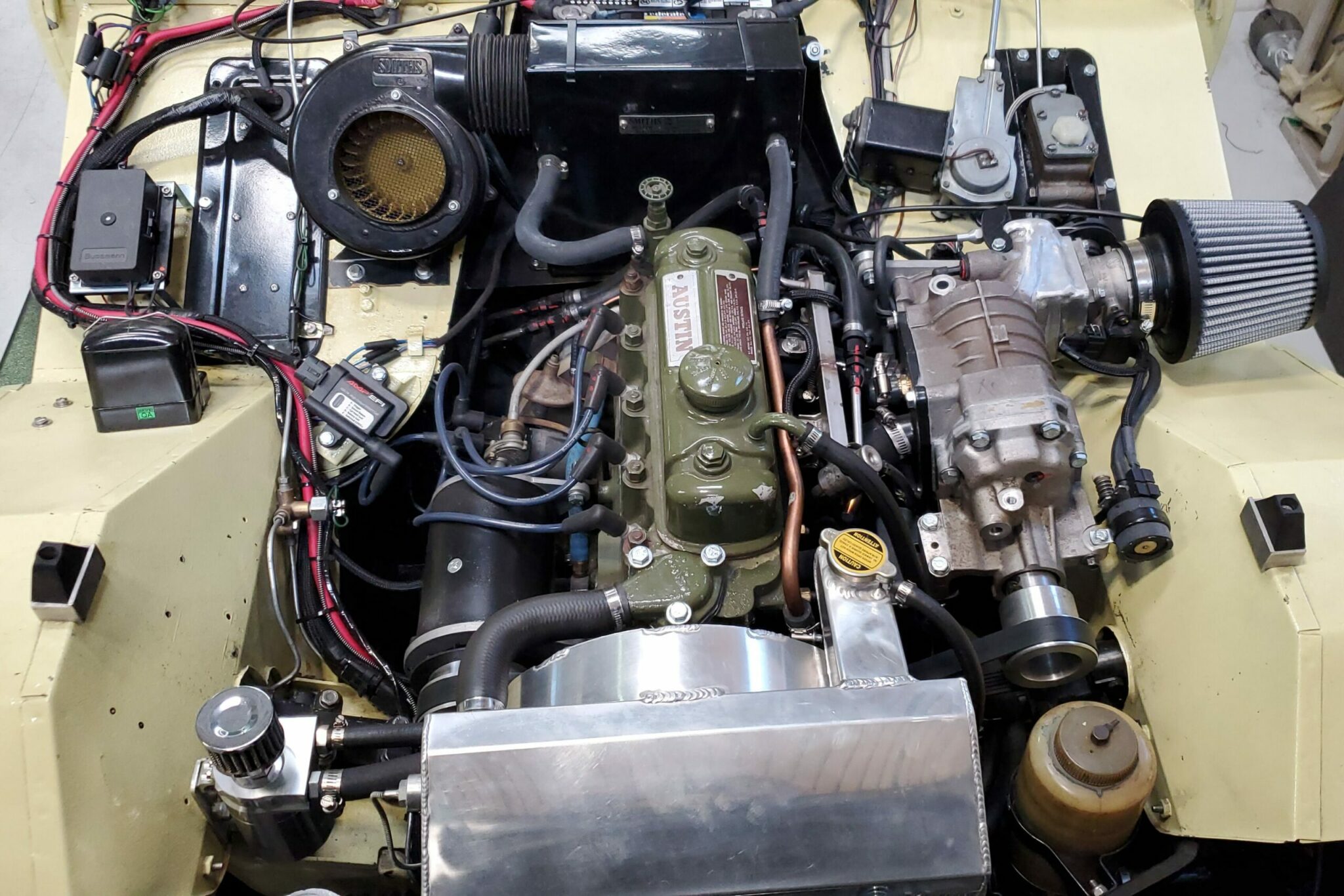 We hope to lower the car a bit in the back, and we should be able to make the nose fit a bit better, once we have more time. This is a great car for anyone who wants the tech that goes with fuel injection, coupled with a very quick five speed car! A whole lot of cool stuff is packed into this car!
If you're interested feel free to give us a call and we can tell you more. It's a one-of-a-kind Bugeye, and it works really well.
The car is solid and looks sharp too!