We had a 1275 "A" series engine come to the shop attached to a Bugeye this week that was making an unfamiliar grinding noise that got a little bit worse when you stepped on the clutch. We determined that it was coming from the bell housing and figured there was a clutch issue.
We were also having irregular difficulty starting the car, and we were suspicious that something in the engine was binding. Much to our surprise, when we removed the bell housing we found the flywheel ring gear displaced on the flywheel. The ring gear had become a saw that was grinding into the oil pump cover.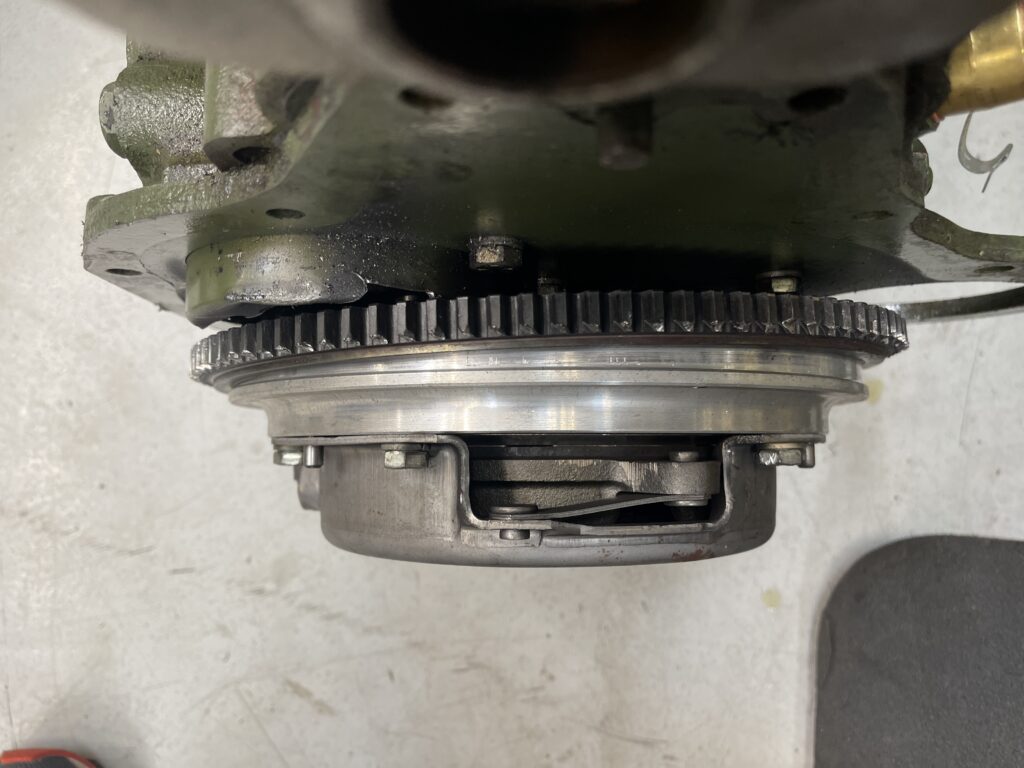 We've never seen this sort of problem before. A new flywheel and oil pump cover fixed the problem and the engine is going back together next week.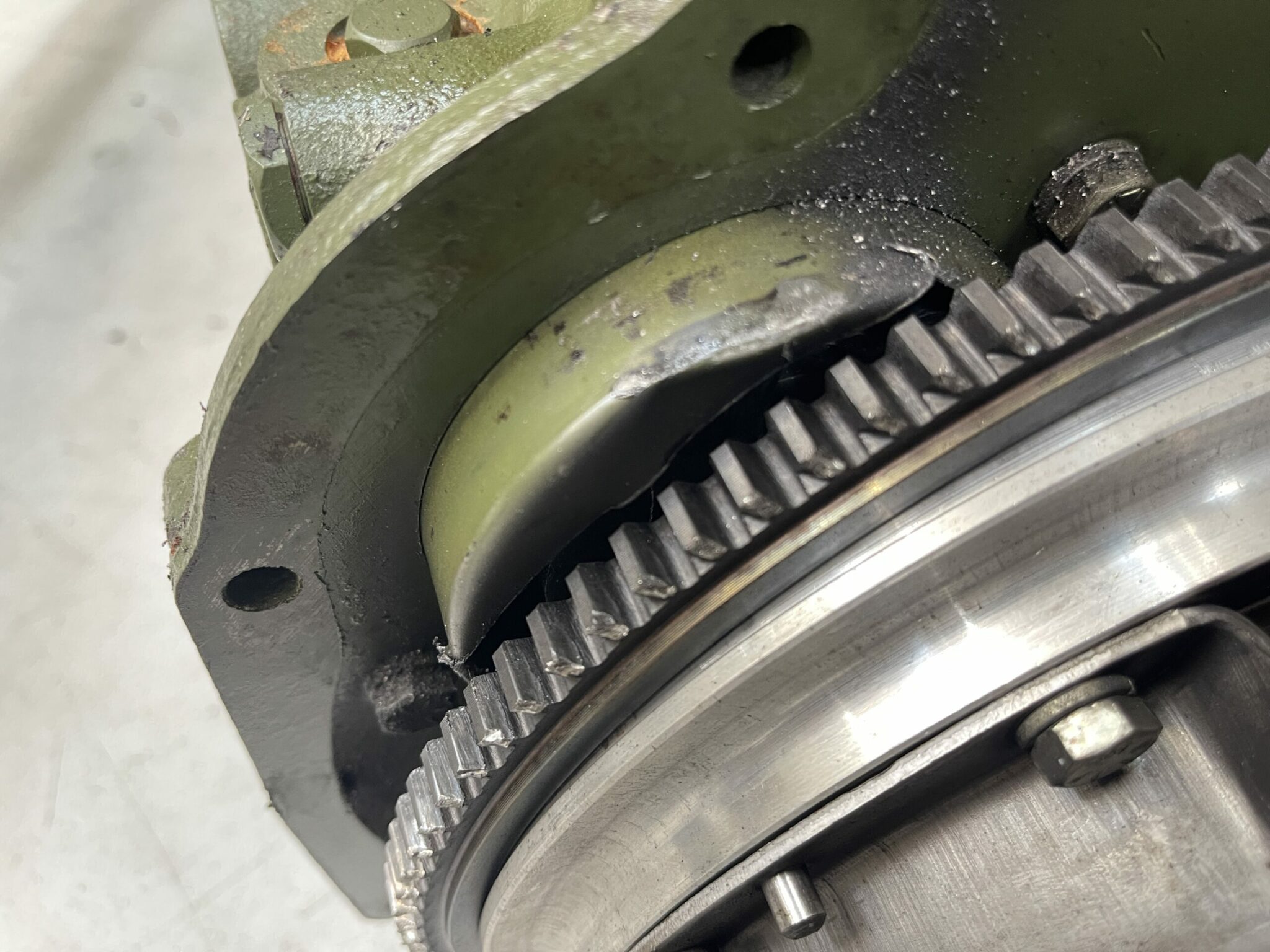 We change ring gears all the time; the proper way to install a ring gear onto a flywheel is to heat it up with a torch to make it expand. Once we heat the steel ring so it's red hot, we drop it on the flywheel, and it shrinks beautifully as it cools. You have to work very heard to get the ring gears off the flywheel once they are worn out because they fit so well.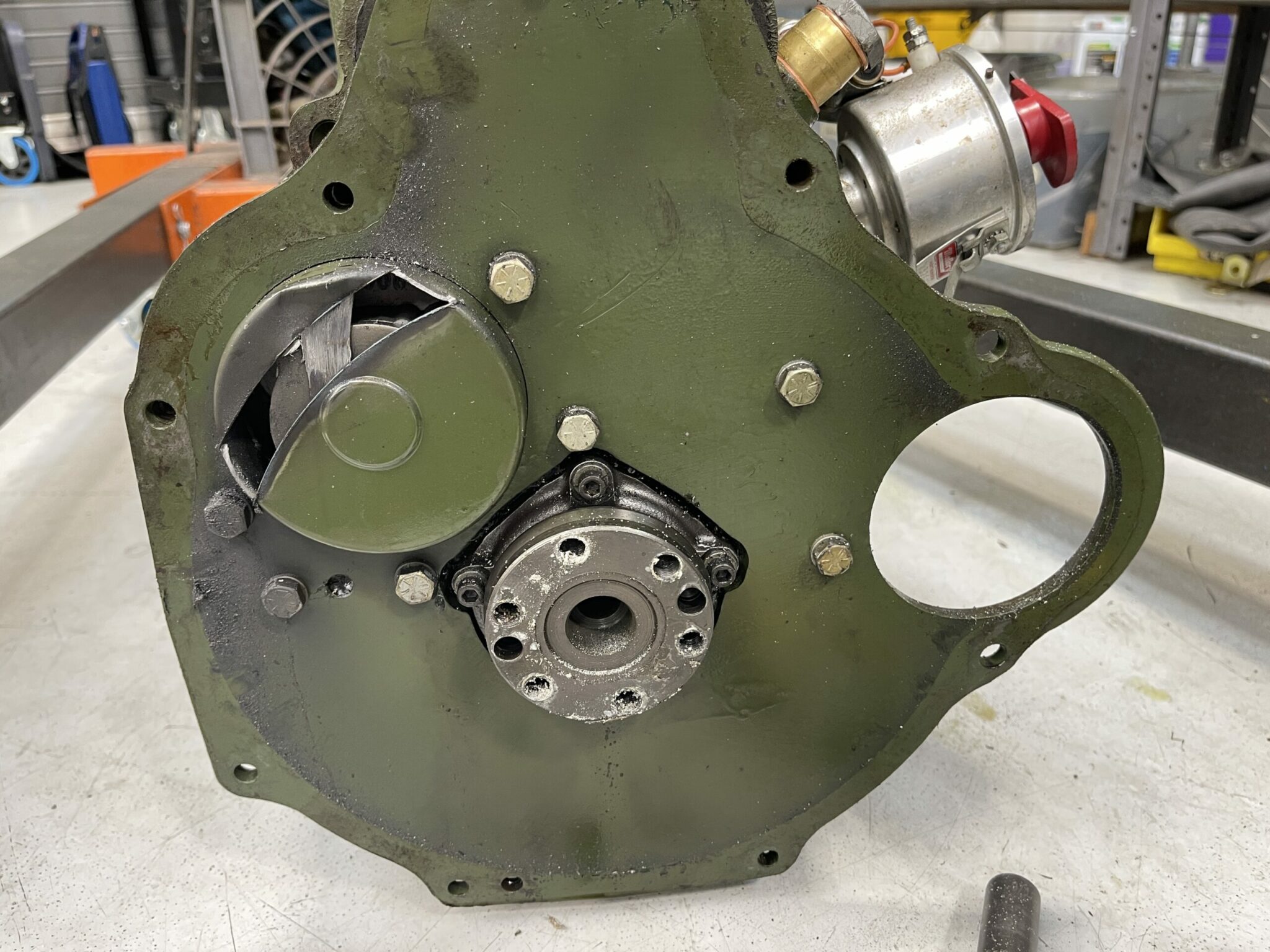 This heat-and-cool process creates a union in which the ring gear and flywheel almost become one piece… as long as both components are made of steel. This car, though, was equipped with a steel ring gear on an aluminum flywheel. These metals heat and cool at different rates. Perhaps the flywheel overheated in use and the ring gear loosened up during one of the heat cycles? We'll never know! We didn't do this build, so we'll never know if the last builder used the wrong ring gear-perhaps it was replaced at some point and improperly sized.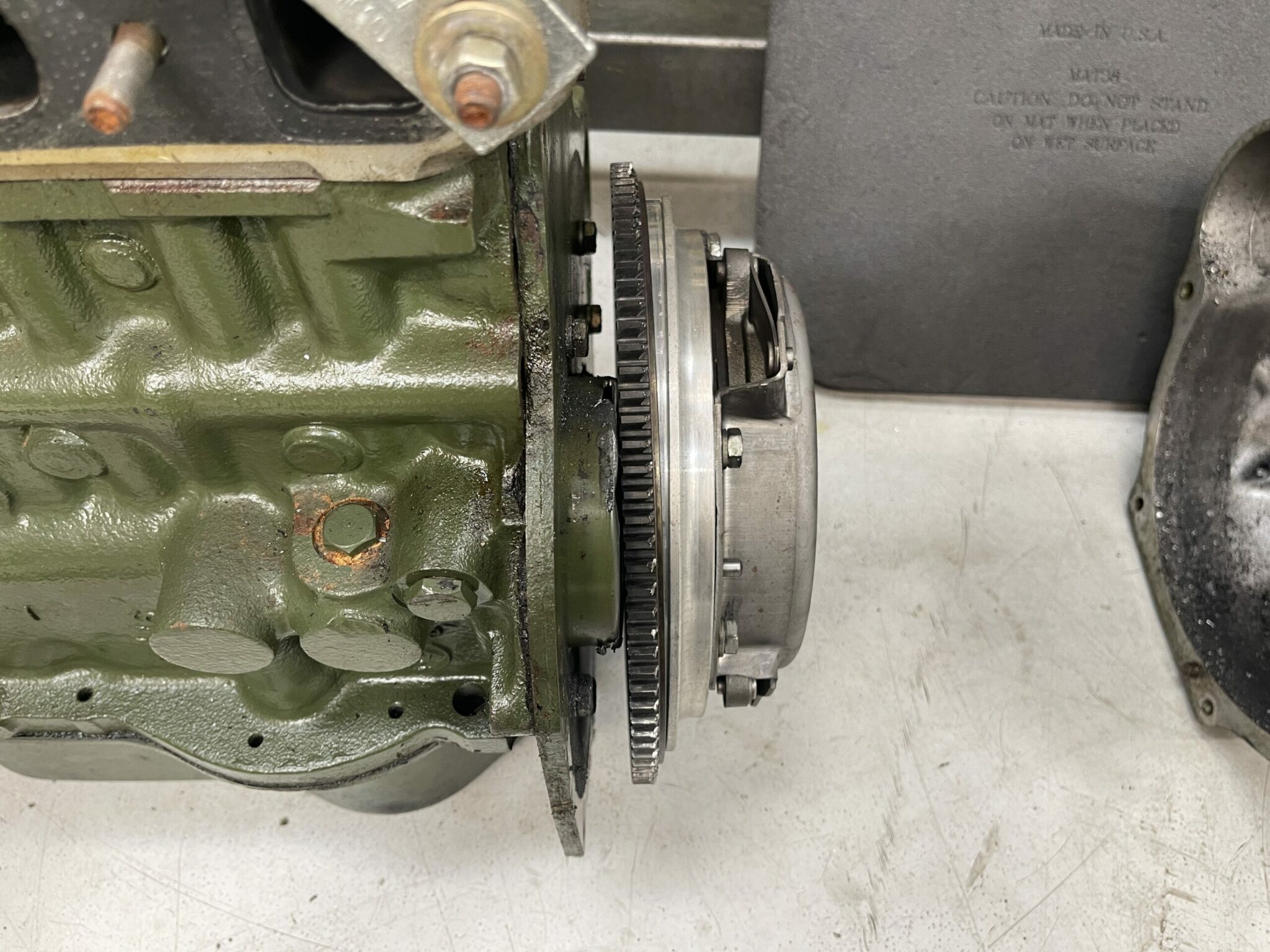 Regardless, we put on one of our new aluminum flywheels, which has a better ring gear design, as well as a new oil pump "dog dish", and this car will be good as new. We'll also use a high-output starter on this build. The high-output gear-reduction starters engage the flywheel differently than a stock one. A stock starter bendix engages from back-to-front, which creates a pulling force on the ring gear and could contribute to a problem like this, whereas our high-output starter bendix engages front-to-back, which forces the ring gear onto the flywheel and would eliminate concentric ring gear as a possibility. This new starter will help ensure this can never happen again!
Aluminum flywheels are an awesome upgrade; they significantly lighten the rotating mass of the engine, and make the cars more fun to drive. We install them on a lot of Bugeye builds and they create a noticable difference in performance. We strongly recommend that when you install your aluminum flywheel, you also install a high-output starter to eliminate the possibility of the ring gear dislodging, and also to improve starting performance! Check out both products by clicking on the photos below, or by visiting our catalog, which you can do here!