Each year, we go through tons of lever shocks in our building. We are constantly packing and mailing cores back to the rebuilders. Every year it seems like we are processing tons of lever shock freight.
Great shocks are required for a wonderful ride in any Spridget, but the original lever shocks are all rebuilt by now (some multiple times) and they are becoming a liability. We use multiple rebuilders, but they are getting more expensive, and it has become more and more common for the shocks to start leaking, or to develop weak spots in their travel. That inconsistency makes for inconsistent ride quality, and can lead to less than optimal performance.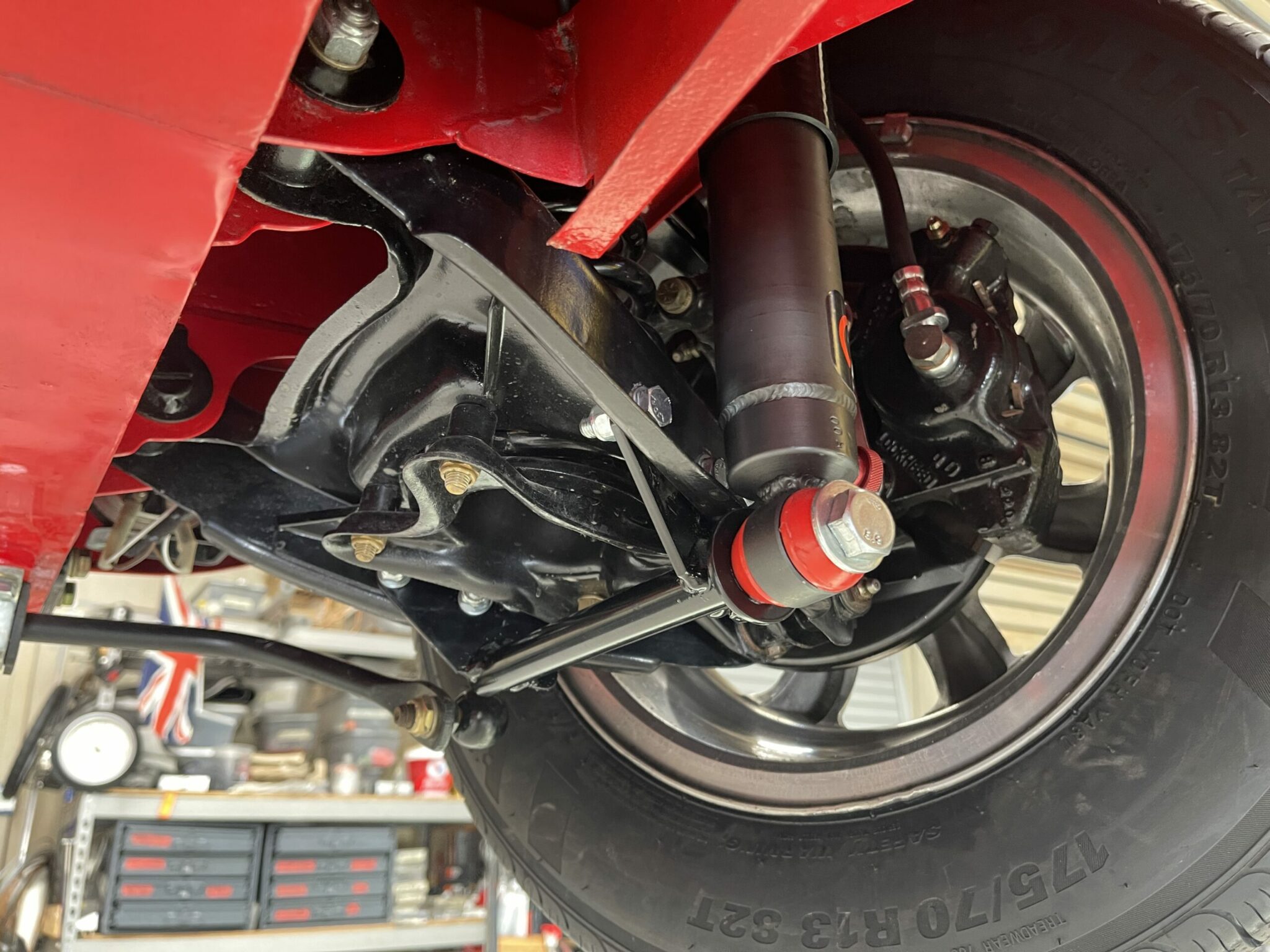 I love lever shocks. On most classic British cars, they are the perfect balance of performance and comfort on a tiny car that needs all the comfort it can get… but lately we've been moving in the direction of this tube shock conversion, simply because this kit eliminates the dependency on the old-fashioned lever shock design.
While this kit is a little more pricey than the lever shocks, if you think about changing your lever shocks every three years or so (which has sadly become the norm, sometimes more frequently!), it's a great way to economize in the long haul, because the tube shocks should last 10 to 20 years. Moreover, these are adjustable so we start them out on the soft setting and as they wear, you can turn them up and still stretch some life out of the shock absorbers. And, finding a new tube shock replacement (should you need it) when these do wear out is a lot easier than waiting for the lever shocks to be rebuilt and then finding that they leak all too soon.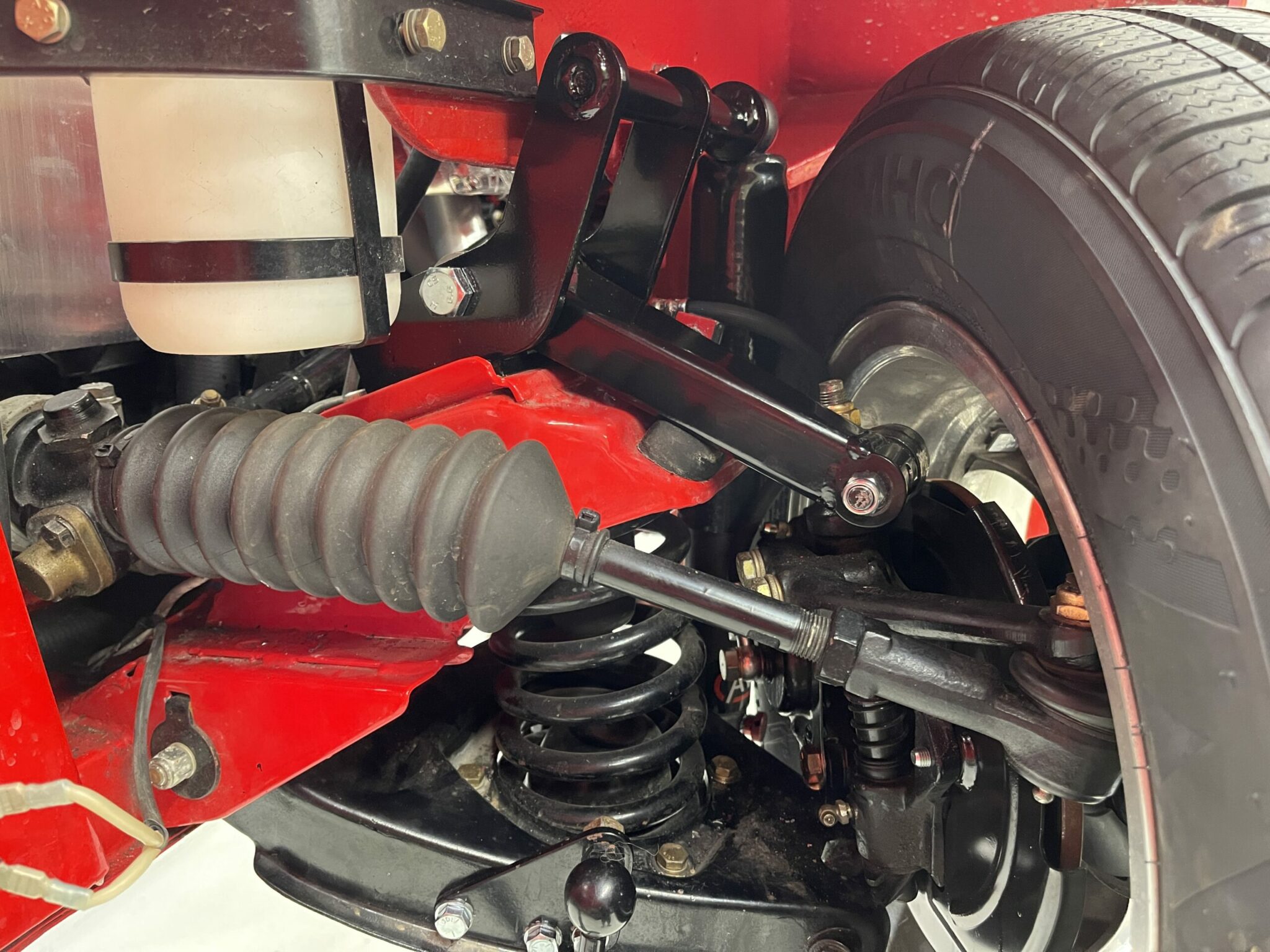 So with all that said, we are strongly recommending this lever shock conversion for all the builds that we're doing and we invite you to purchase it and install it yourself. This kit also adds negative camber and improved handling to your Spridget. In fact, once installed, your car will sport 3 degrees of negative camber, instead of the slightly positive camber that came stock from the factory. This keeps more rubber on the road when cornering, and adds increased traction and performance, plus better handling.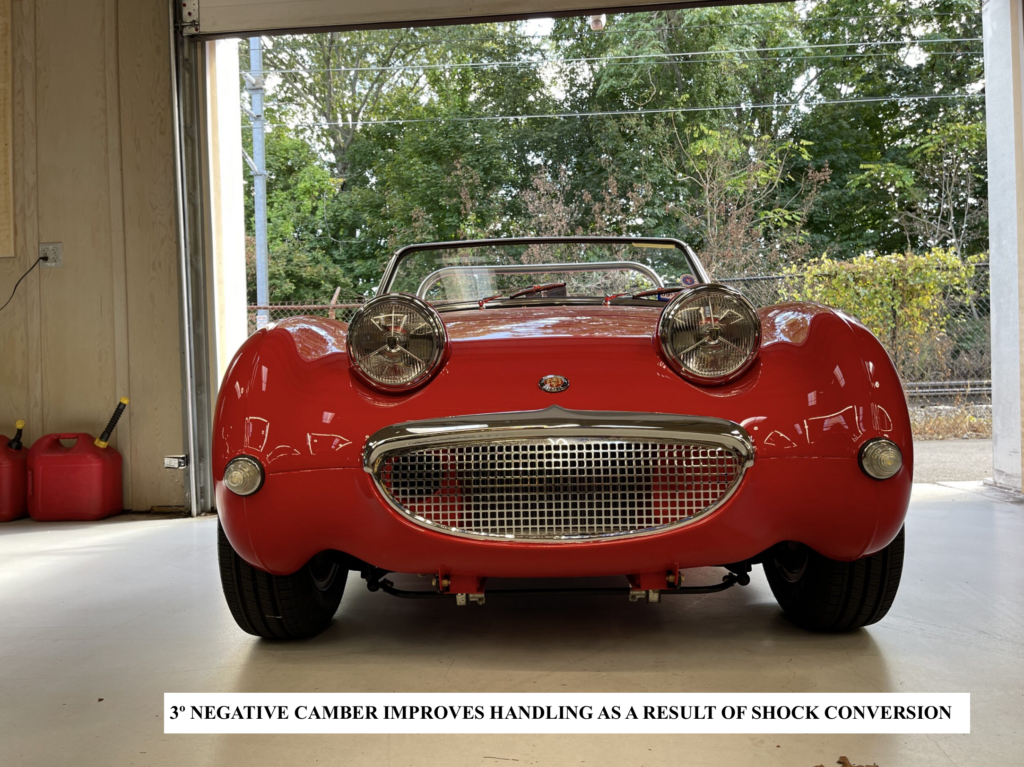 You can still return the lever shocks to us as cores, and we will rebuilt them and give them a new life. Check out the video below to see the kit installed!
Take a look at the pictures of the final installed product-this is not difficult to install. If you have new control arms with holes built drilled-through on both sides (see photos), you're in luck because the tube shock adaptor mounts through those bolt holes. If you don't have holes on the backside of your control arm, you'll either need new control arms (that we sell here) or you'll need to remove them from the car and drill out both sides so that the tube shock mount can attach to the control arm. Doing this conversion also presents a wonderful opportunity to upgrade to front disc brakes if you have not already done so! This will allow you to get the most out of your Bugeye's new suspension. You can find that kit here.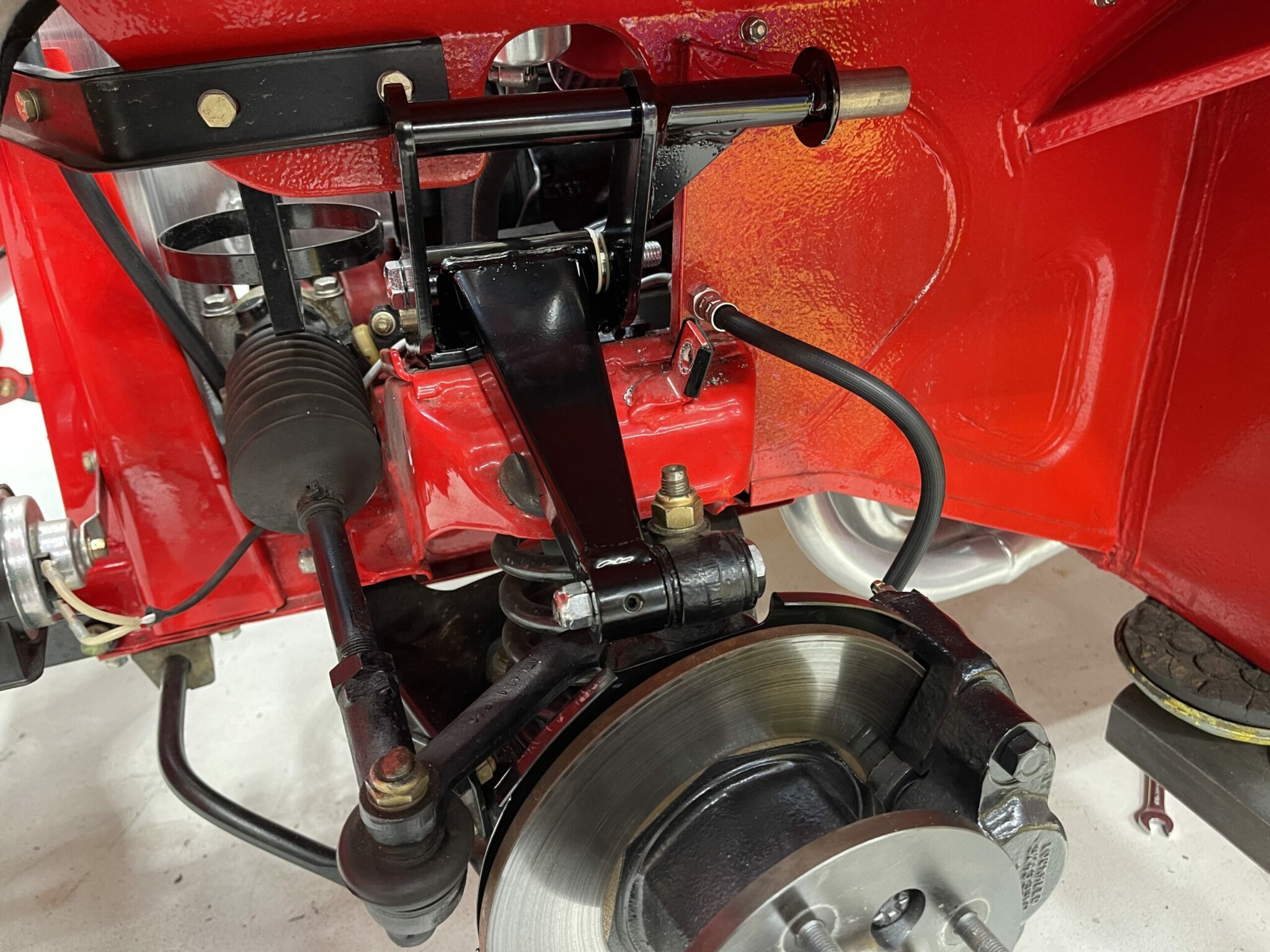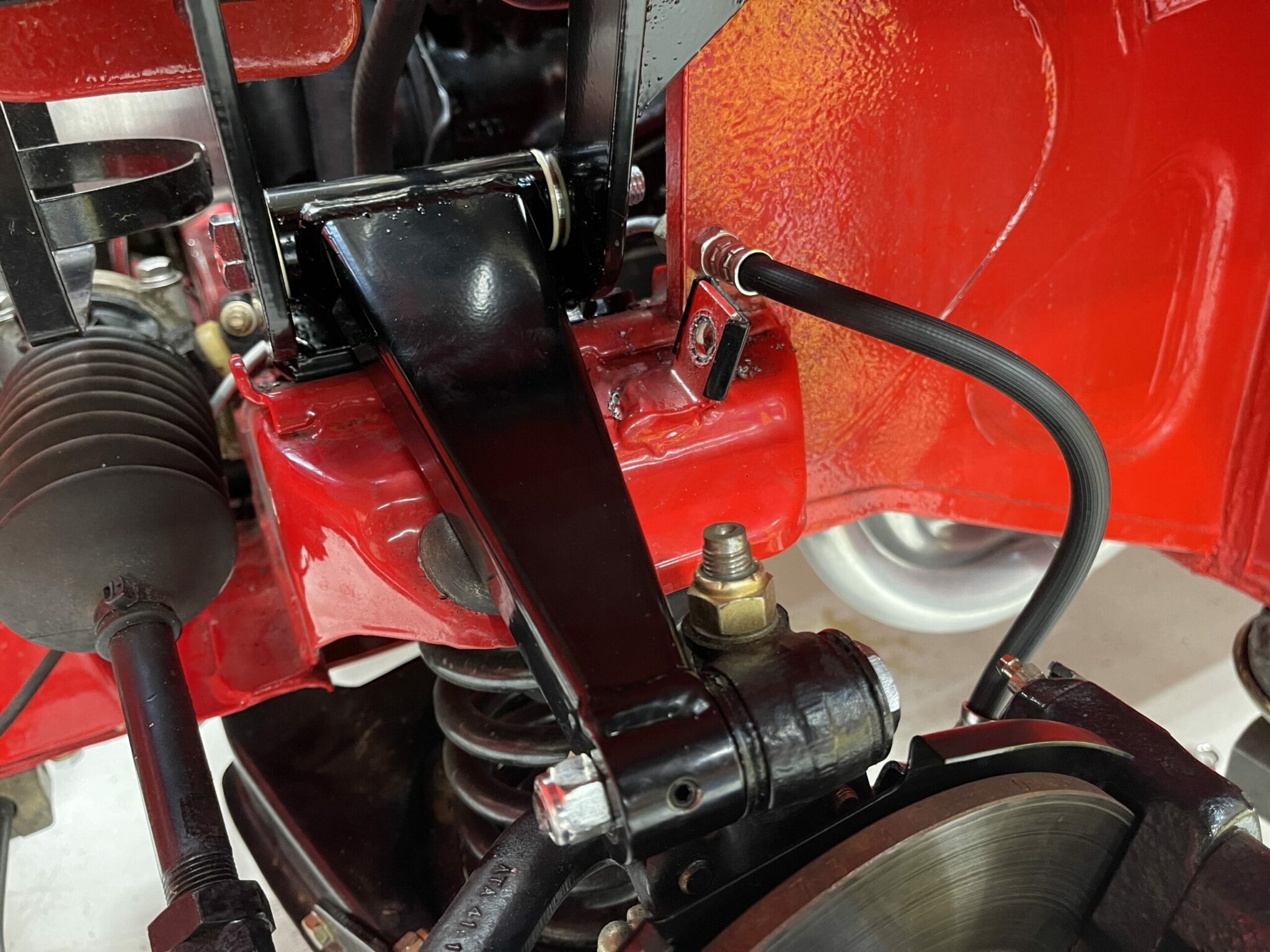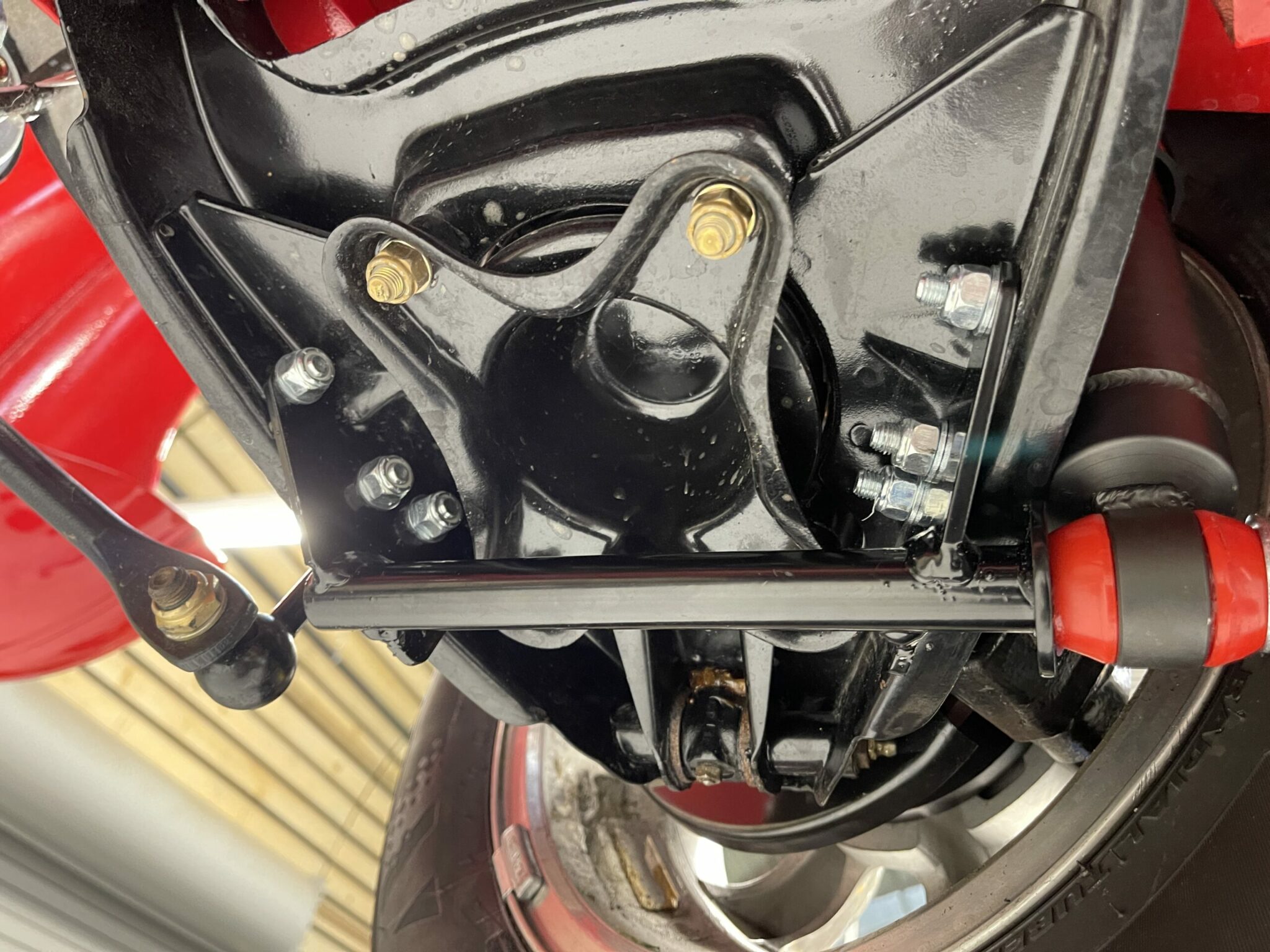 This is a new, highly recommended product and we know you'll love the ride and performance! This kit fits all Sprites and Midgets with lever shocks, from 1958-1980. Get yours today by clicking here!