NOW SOLD to Sean here in CT! Congrats on taking home car # 391!
If you are looking for a hot-rodded Bugeye, check this one out! "Lilly" (AN5L 49238) is a well-patinaed 1960 Bugeye with some souped-up goodies under the hood!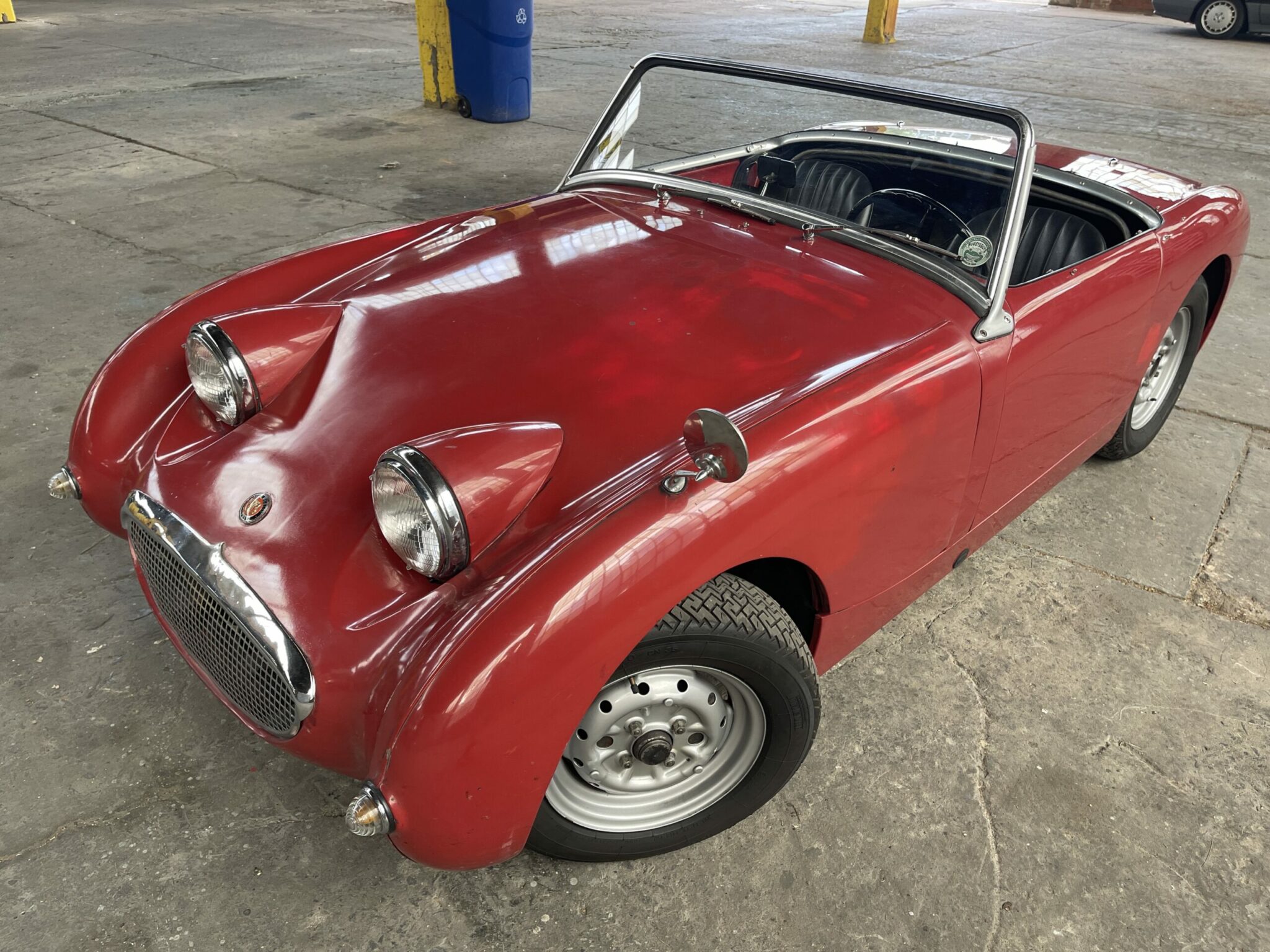 Lilly was built by a very skilled restorer, who had a very clear vision of the best blend of fast, original, patina, and fun. The result is a car that feels like that Bugeye you saw sometime in the '70s, when it was the '70s. In other words, it looks and feels like a Bugeye time capsule, one you might have designed in high school on your notebook during class, or built with your dad, or cobbled together from hot rod parts you accumulated… the car has the look and feel of a great beachside parking lot car that got your attention back in 1974.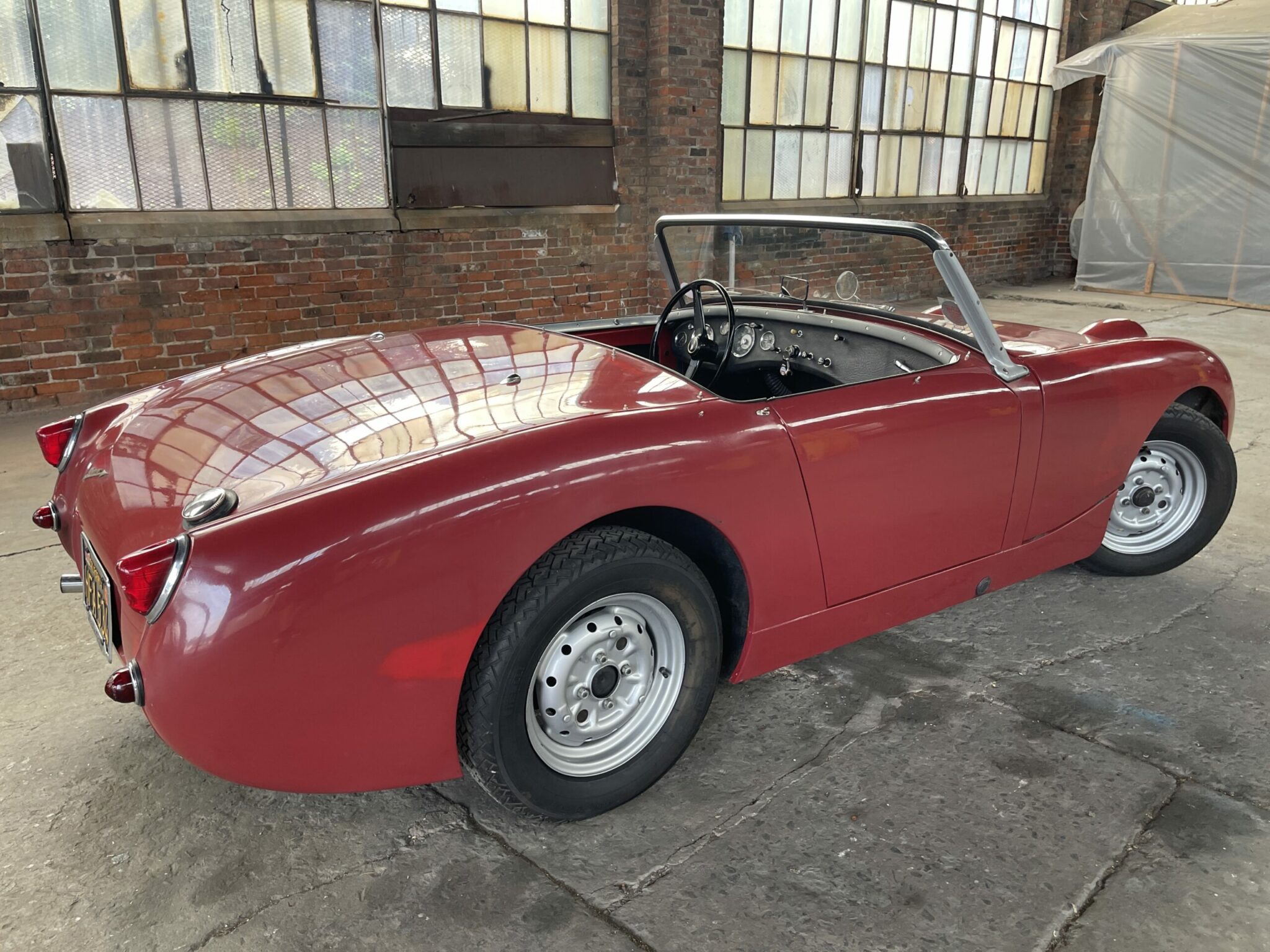 If you like this sort of thing, this is a very attractive car, because it has a worked-over 1275 engine, freshly rebuilt and ported, with larger carbs and a hotter cam. It roars, courtesy of an XKE muffler. And it growls, courtesy of the more aggressive cam.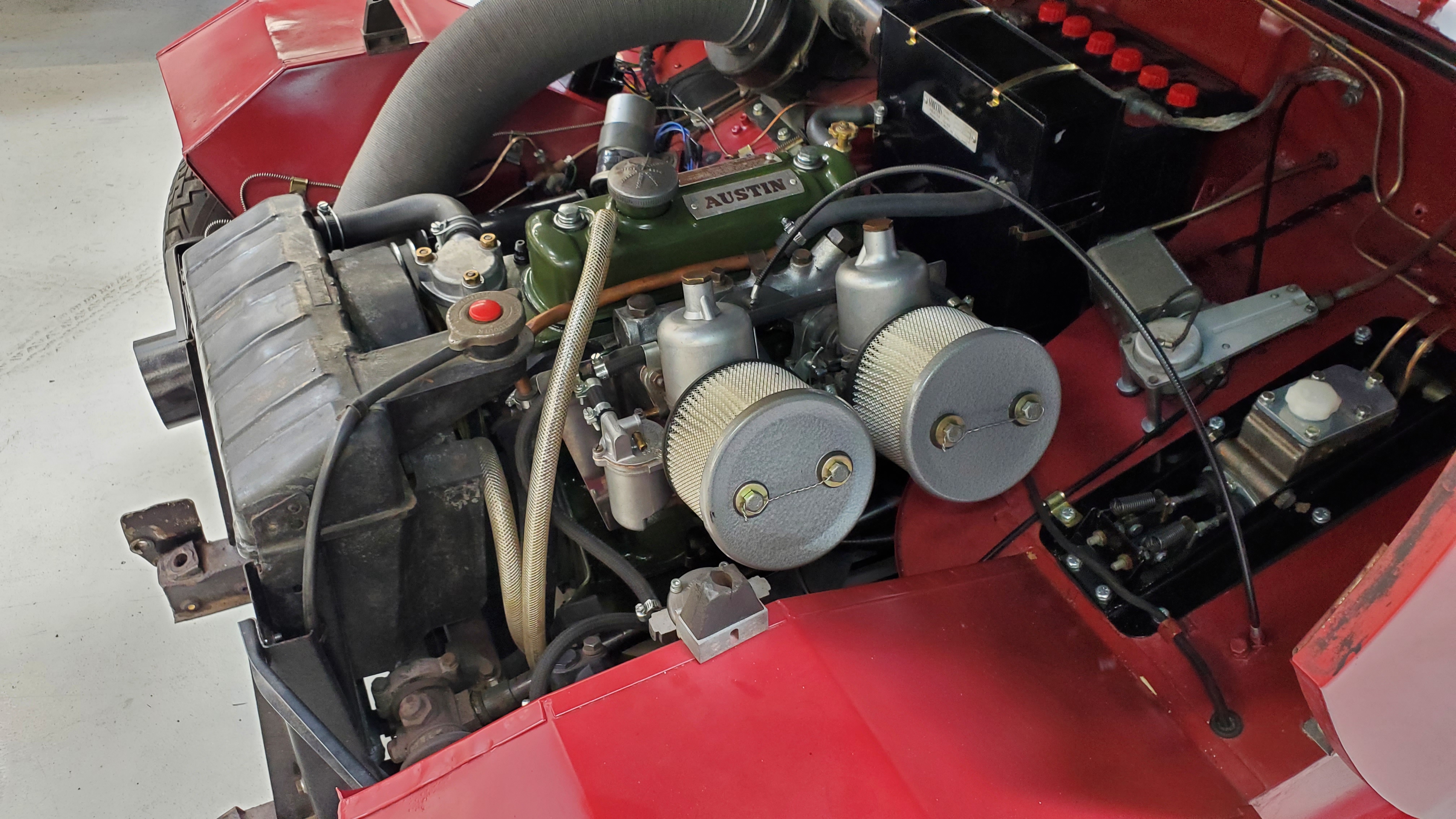 The tires are really cool Pirelli Cintauro CN 36s, the interior is nice, and this car is fun. The black interior with red exterior is a common color combo on Bugeyes, and this one wears both well. A blacked-out shift tower, custom shortened shifter, and locking choke add to the aesthetic. It's a perfect blend of patina and performance!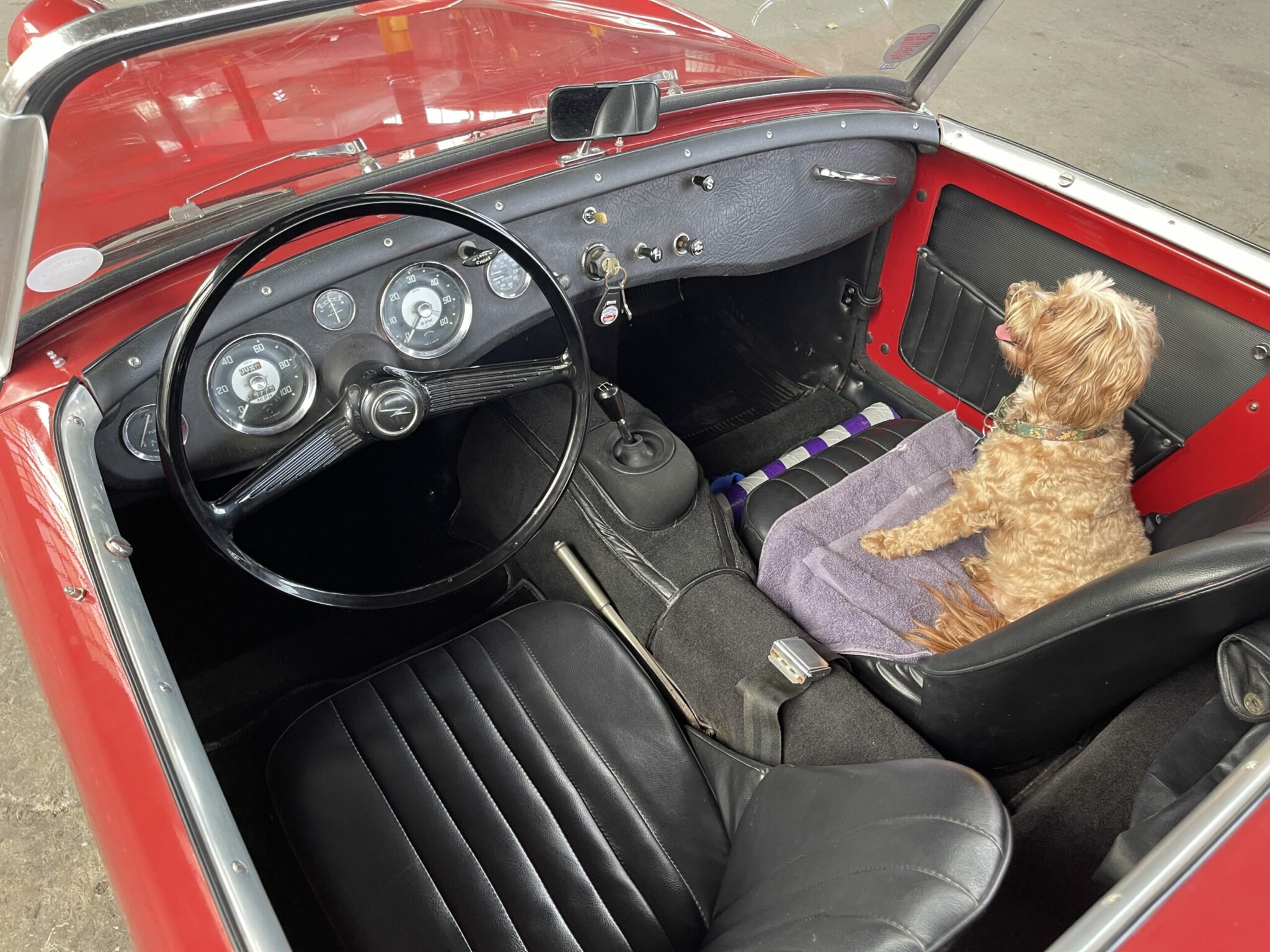 Take a look at the videos below to get an up close and personal tour of Lilly, and take her for a ride!
The many upgraded components are listed below. Call or email if you would like to know more, and take this one home!
Engine and transmission:
1275 Sprite engine bored .030 over with standard rod and main bearings
9:1 compression ratio pistons
Ported and polished head with oversized valves
1.4: forged rockers
ARP hardware
SW 5-7 cam
Steel flywheel
HS4 carburetors equipped with AA needles and modified MGB air cleaners
Rib-case transmission with custom shortened shifter
New clutch, ring gear, and resurfaced flywheel
Electrical
New wiring harnesses
Optima red-top battery & hold-down
Heating & cooling:
5-blade cooling fan
Rebuilt heater box
Fuel and exhaust:
Refurbished fuel tank
Electric fuel pump with Malpassi fuel pressure regulator
XKE rear silencer (not very silent)
Suspension:
Rebuilt front shocks
Lowering spacers
Replacement rear springs
Rear panhard bar
Exterior:
Bumperette and license plate plinthe delete
wheels refinished in silver
Pirelli Cinturato CN36 tires