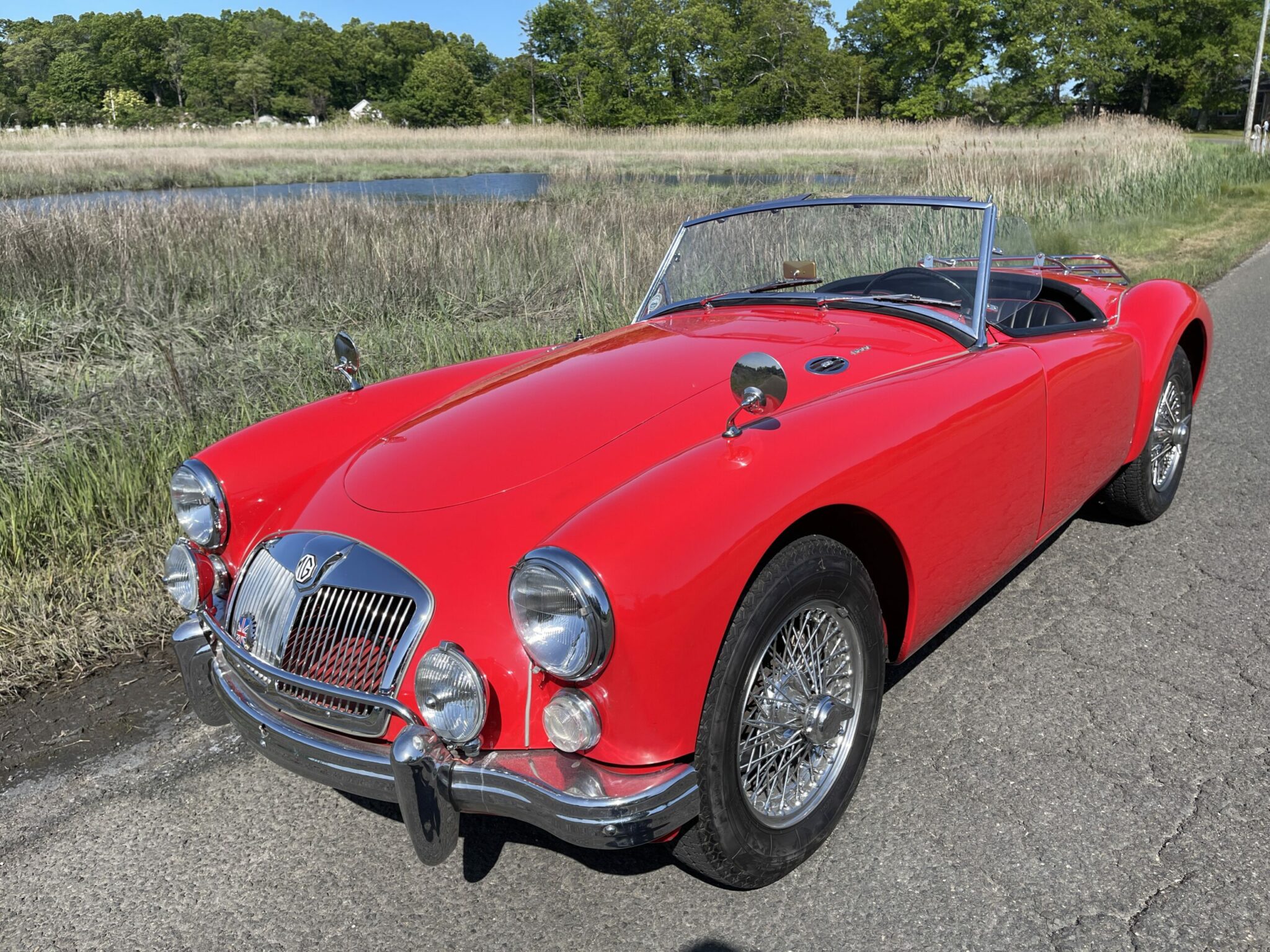 PRICE REDUCED to $37,995!
NEW! We never liked the modern stereo system in the dash of this vintage car, so we have changed it to a period correct and rare MGA-branded AM radio and it transforms the car (IMHO). This is a disk brake 1600 CC car, and worth a serious look!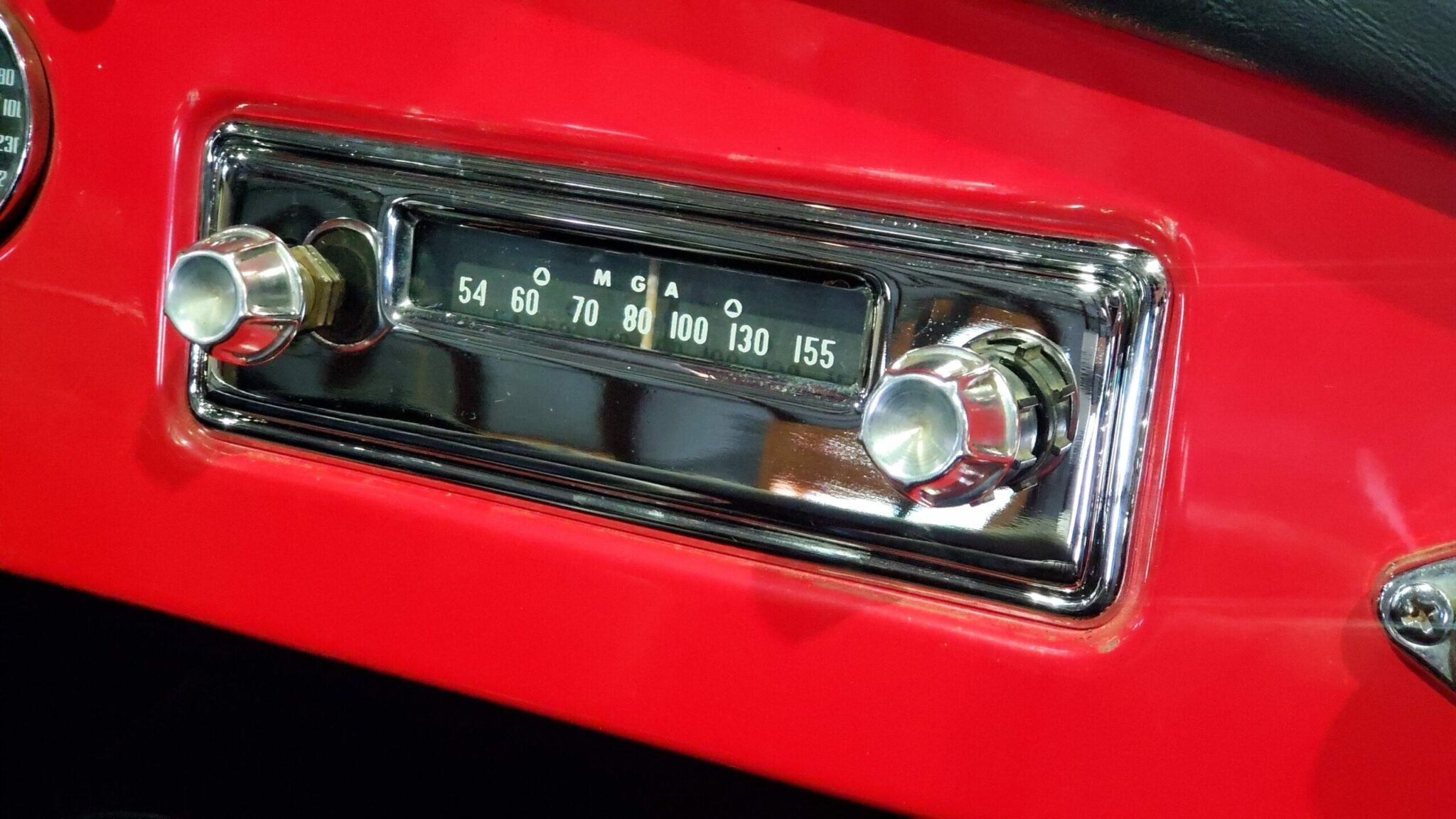 Also new this week is a photo of the car adorned with wide white walls, borrowed (for a day anyway) from our champagne MGA (click here to see more about the champagne MGA). We wanted to give you a chance to see the car fit with whitewalls… it comes with blackwalls, but the we can put on new white walls if the new owner so desires.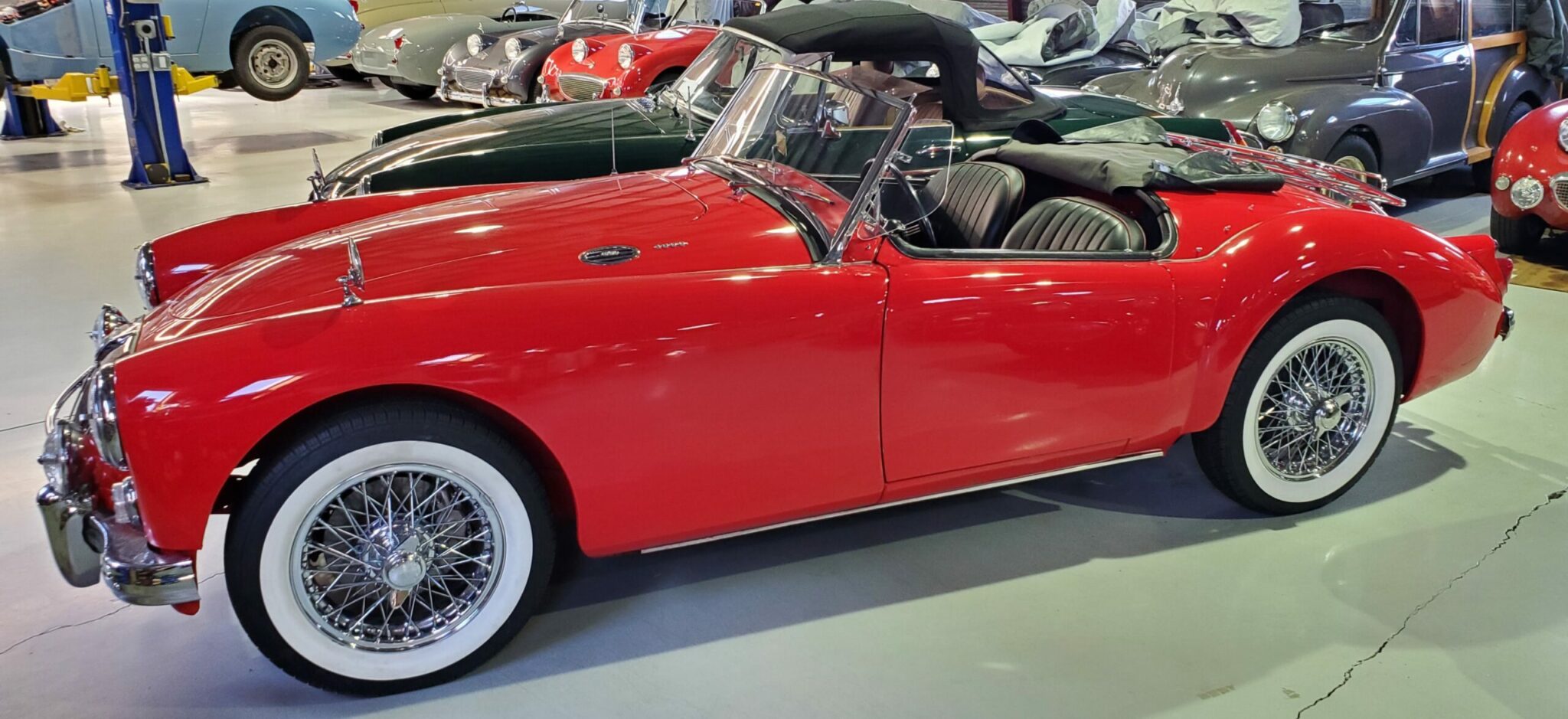 Here's a really nice MGA that we're excited to have for sale! It's a 1960 MGA (GHNL84453) with a really beautiful finish and a lot of great restoration work complete. The interior features leather seats, which are rare to find and of course the nice red piping coordinates beautifully. It's got the stock and original 1600 engine and (stock) front disc brakes as well as really sharp wire wheels. The car is solid and pretty much ready to go.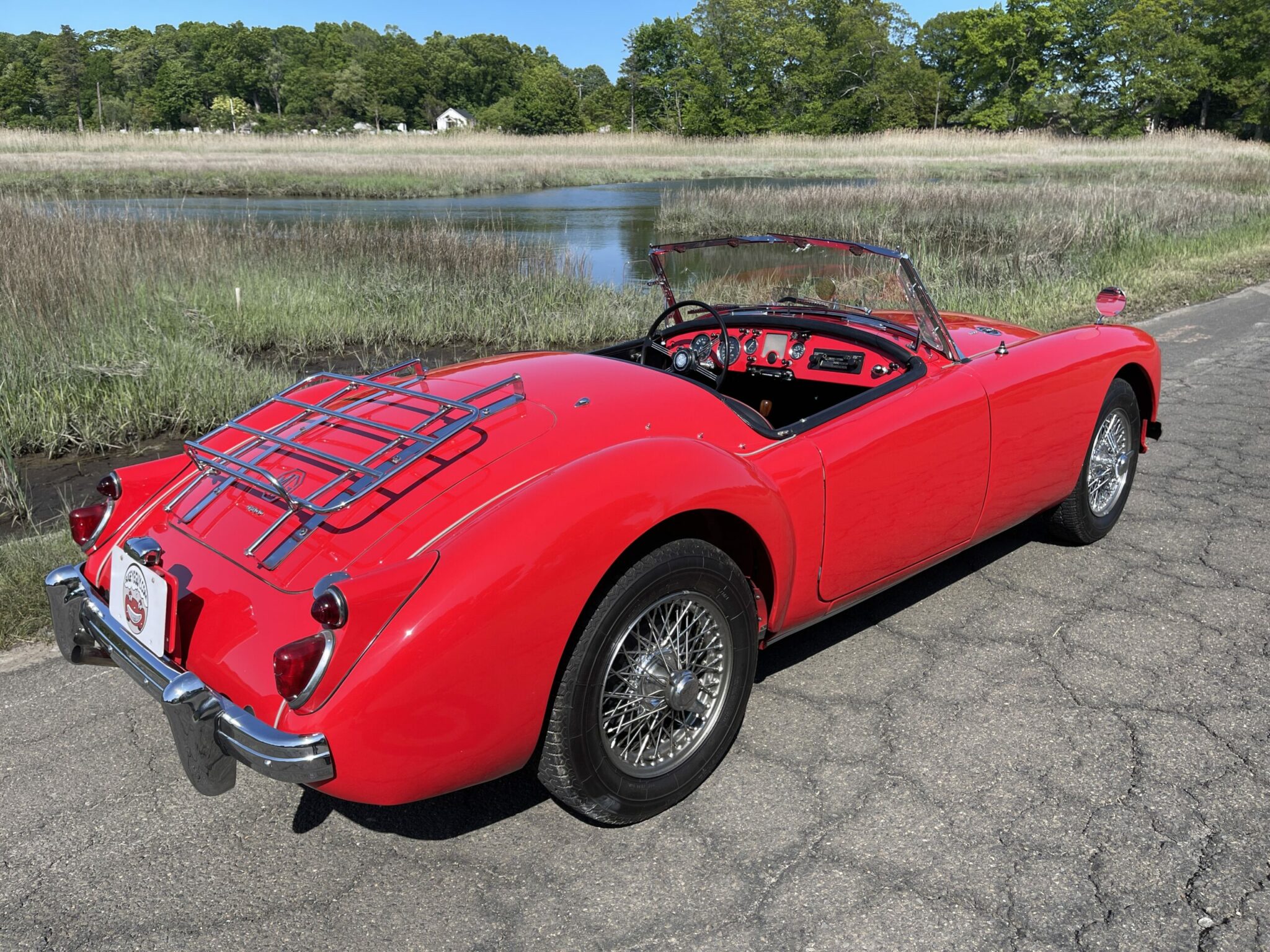 We've just installed a new generator/alternator, so it looks stock, but is actually an alternator inside an original-looking generator body. The regulator looks stock too but it's actually a brand new dummy regulator with a 50 amp fuse inside that looks exactly like the original, so this is a hot set up for improved charging, especially at low RPMs. It's lighter than the stock set up with better bearings, too. We've rebuilt the carbs as well for improved driving performance! Slave cylinder is also new.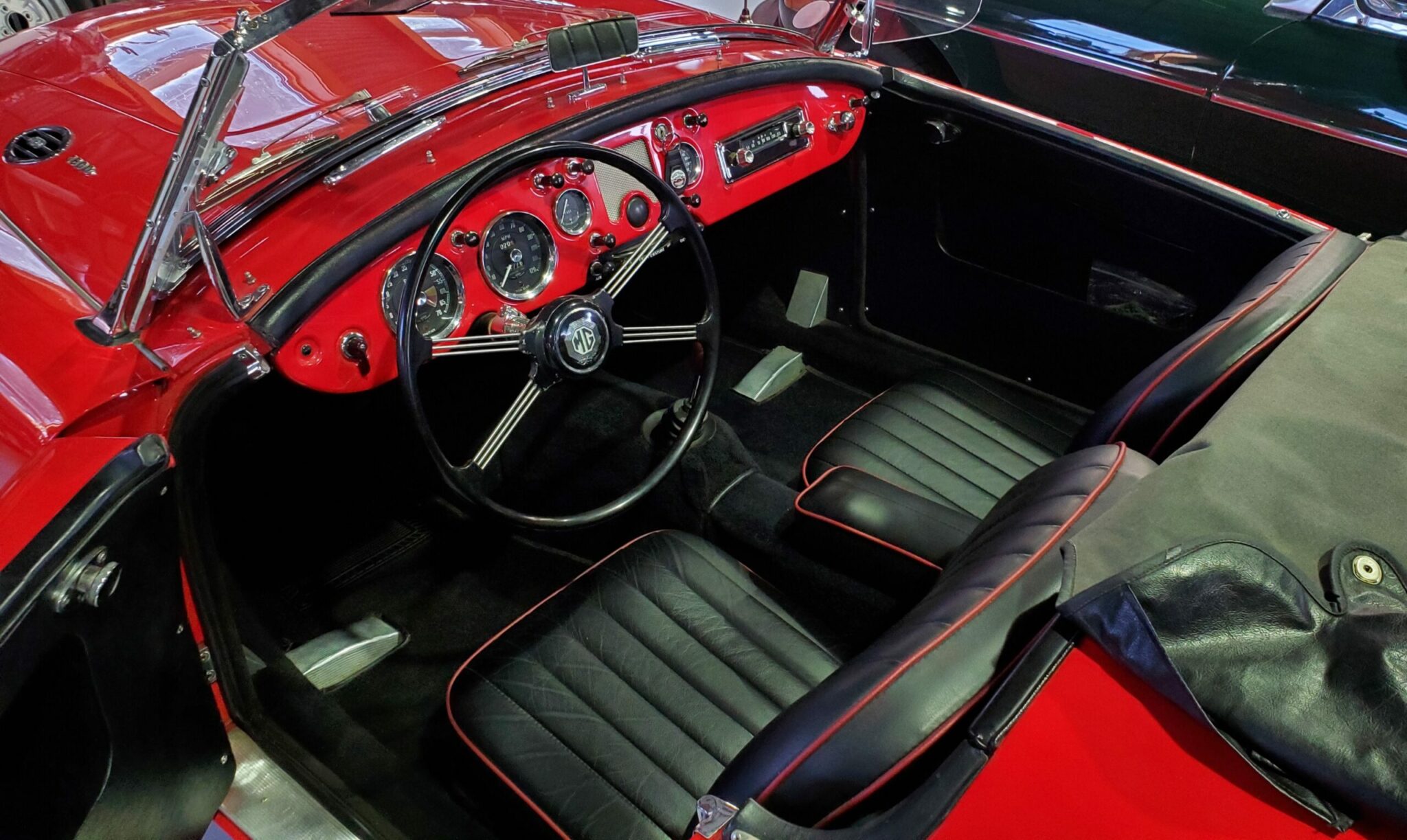 The interior is a tasteful all-black affair with red accents on the seats and center armrest. The top and tonneau are present and the side curtains are in the trunk, carefully nestled in a Bugeyeguys side curtain wallet!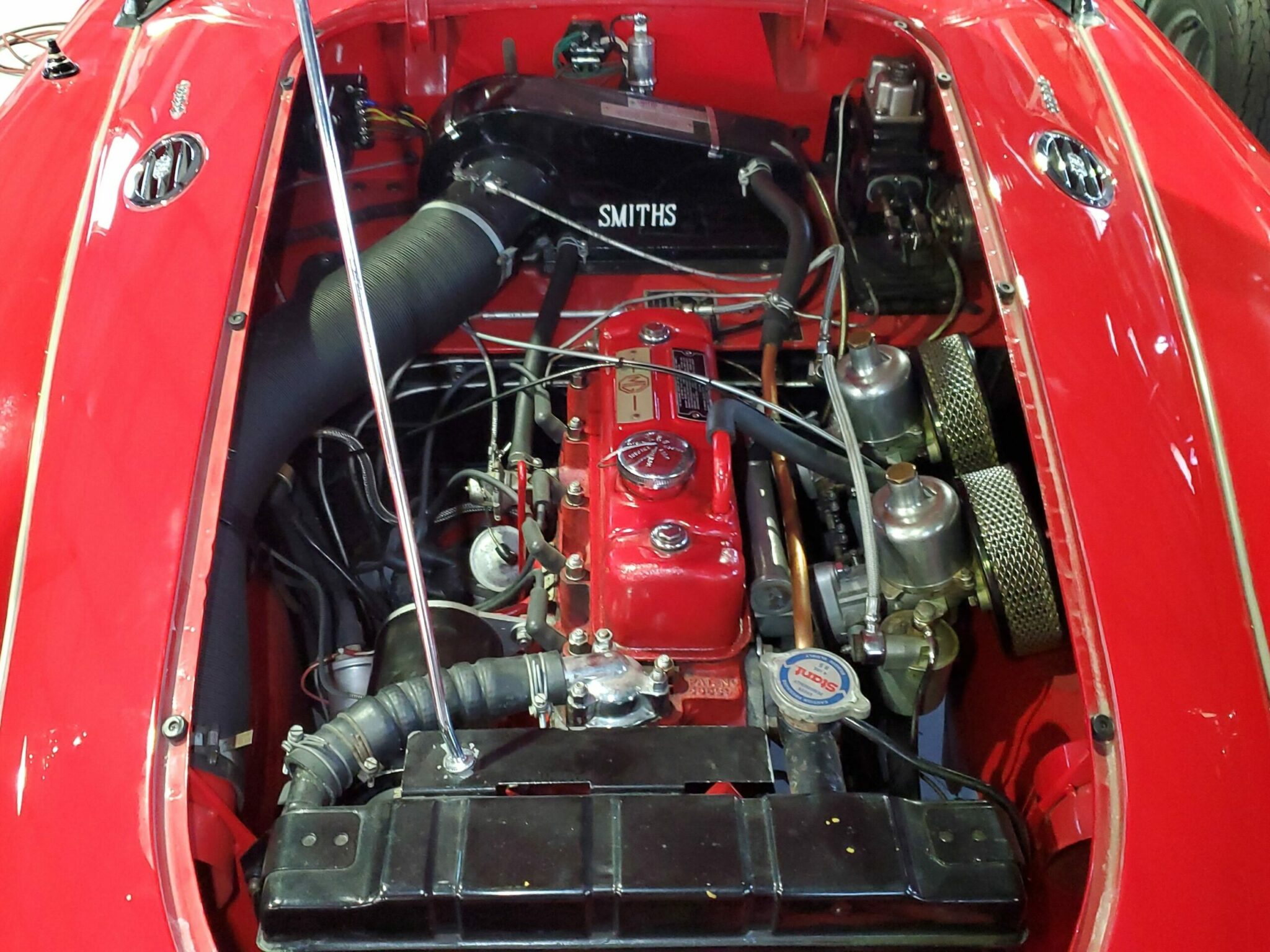 Give us a call if you're interested, I'd be delighted to talk with you more about this car. If you're looking for a strong MGA that will win shows and turn heads, this car will do it. Plus, you can drive it anywhere. Check out the short driving video below and give us a call or email if you are interested in this awesome example!