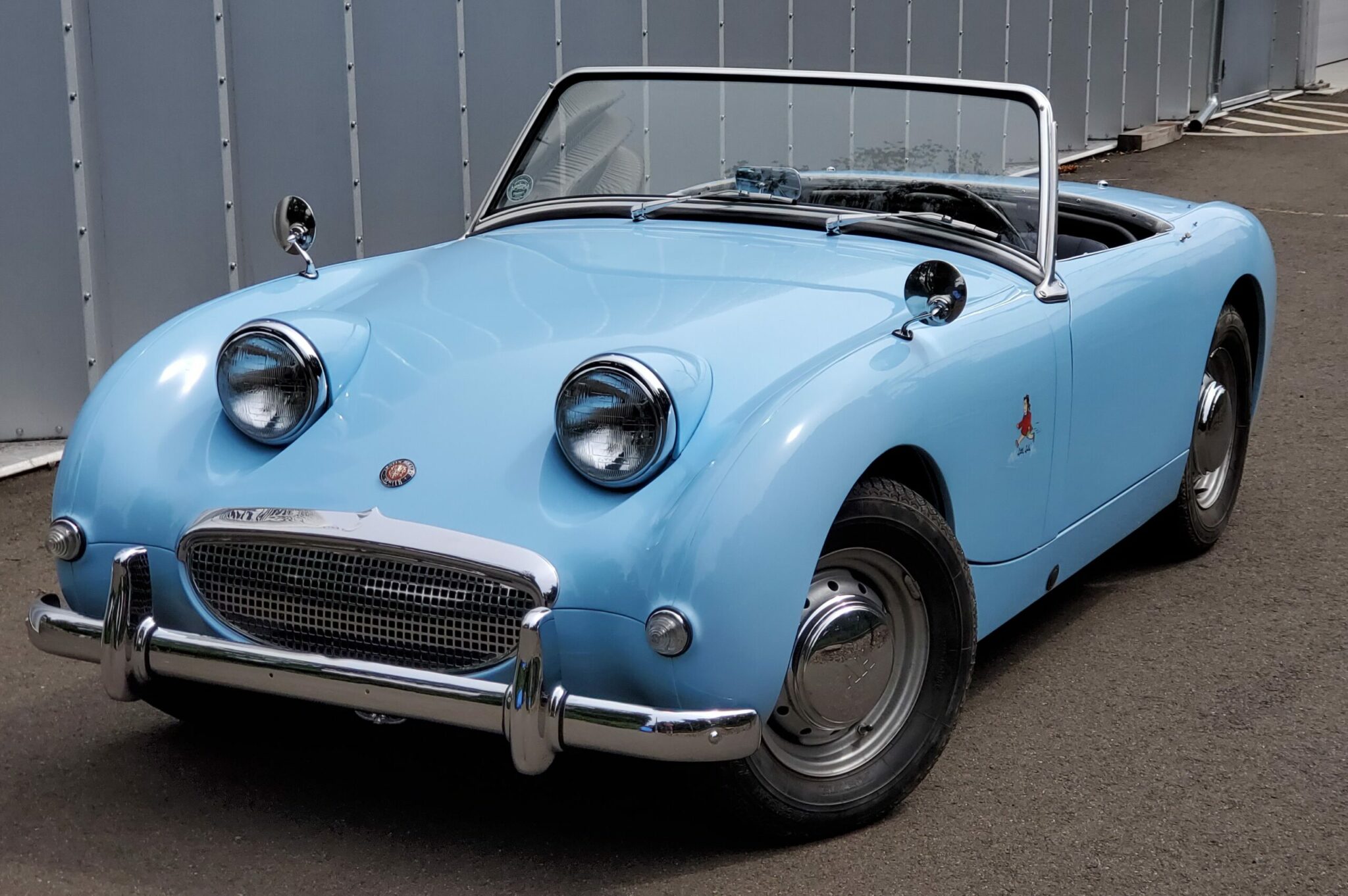 "Little Lulu" is a strong Sprite!
If you're looking for a nicely restored and sorted sprite give this one a serious look! This is a 948-powered, four-speed car with drum brakes all around and it performs beautifully, as you can see in the video below. Everything works!
Lulu (AN5L 45678) came out of Arizona, where are the car has lived for the past 11 years, purchased shorty after restoration by a prior owner. During that time it was driven little, as it was primarily in storage in a second home. We received the car about a month ago and have since spent an extensive amount of time upgrading all the mechanical systems and rewiring the car completely with all new factory wiring harnesses; the result is an amazing, drivable Bugeye! The buyer of this car wants a fully restored driver that will also win it shows and turn heads.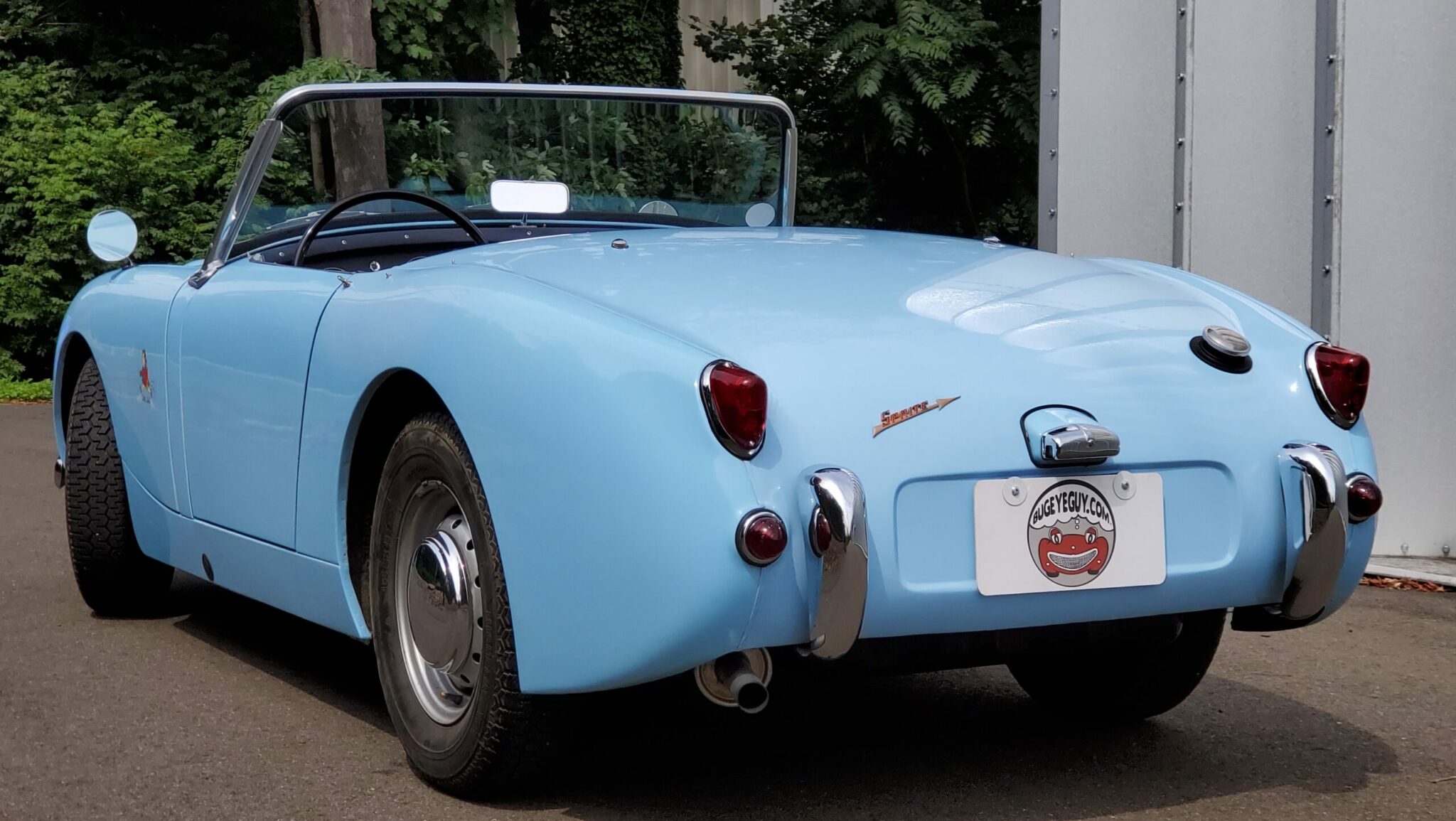 Lulu was great cosmetically when we got her, with such a nice and solid foundation and an excellent interior, so the mechanical upgrades we performed made a huge difference in terms of producing a fantastic, complete package, and that's what is special about this one… she's pretty much ready to drive out the door! Of course, everyone claims that their used classic sports car is ready to go but, in this case we can say with confidence we've gone through the car completely before putting it for sale, and the new owner will enjoy a well-sorted Frogeye. We went through the hydraulic system and completely replaced all the hoses, wheel cylinders, master cylinder and slave, as well as a tune-up with a positive-ground Pertronix electronic ignition distributor, new coil, plugs, and wires, and so much more!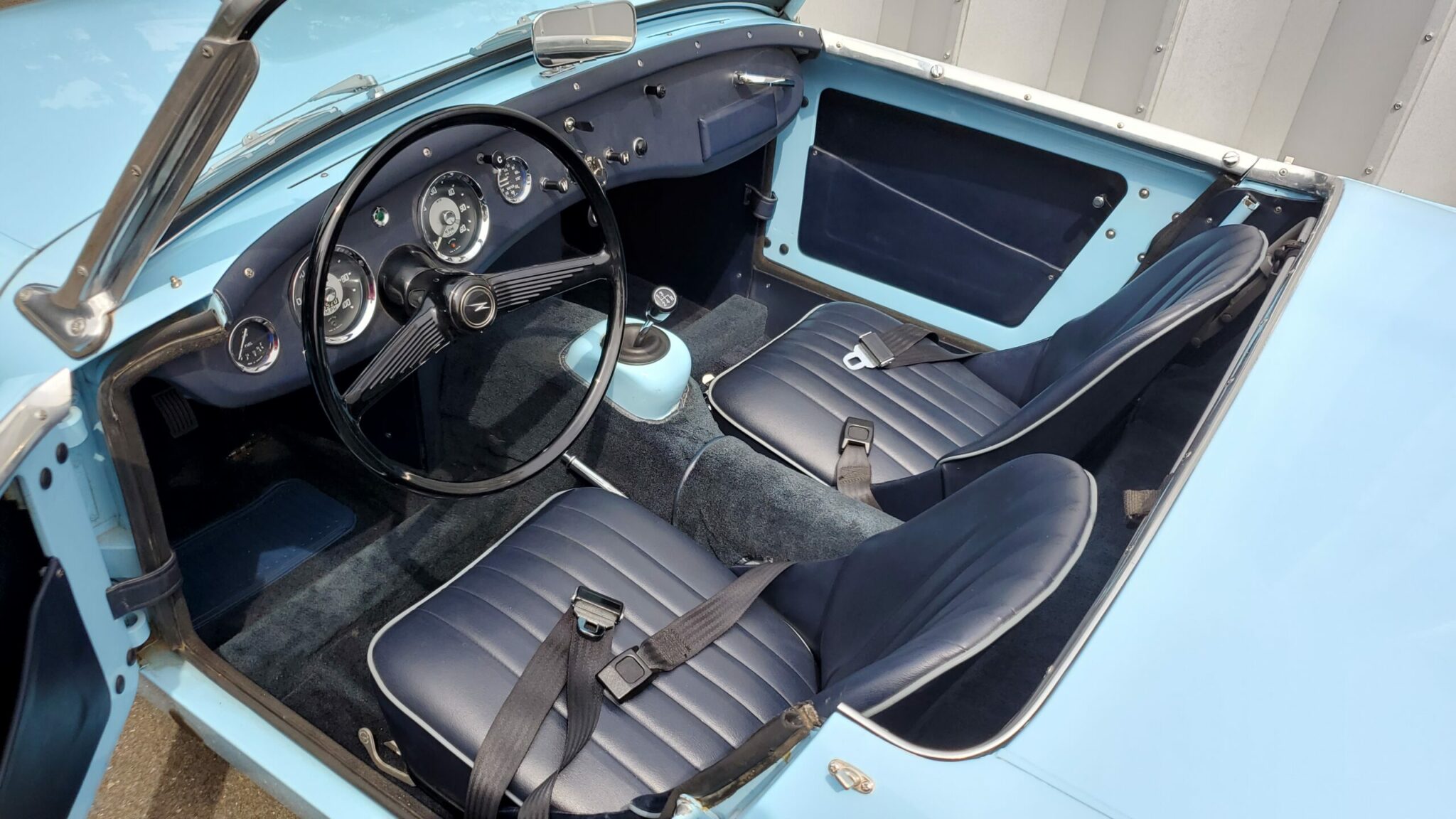 The car comes with a white vinyl convertible top and matching white tonneau, both of which fit the car nicely (see photos). The side curtains that could use new rubber seals but are otherwise are in good condition. The picture gallery below shows the condition of these items. The tonneau and side curtains also come with a carrying pouch for protection!
The top currently does not have a protective bag but we sell nice top tubes and would love to add one to this car for its next owner! The tires shown are dried-out Michelins, which we will change to brand new ones before the car departs-we will handle that for the new owner.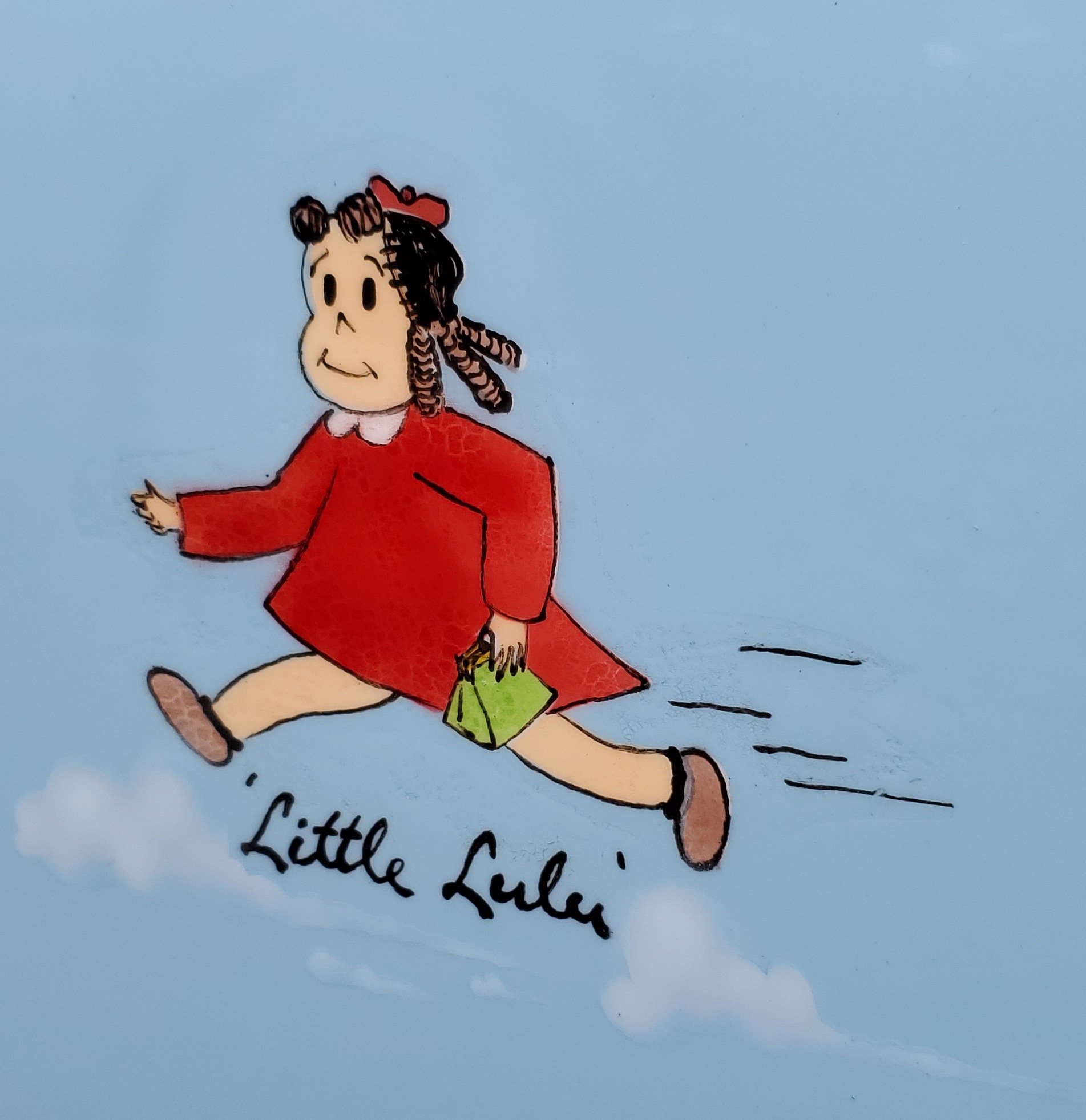 If you have followed us for a while, you know that we name all of our cars… the cars have so much personality that they each warrant their own personalized identity! And of course, we use those names to distinguish the cars in our shop so that we're able to identify all the cars in our care with ease (instead of referring to the car as "not that blue bugeye, the other blue bugeye!"). This one was easy to name because it has really well-executed, hand-painted "Little Lulu" artwork on the fenders. If that's not your thing, the artwork can be removed, but we'd recommend leaving it on there… from driving this car around town for a bunch of miles, I noticed that people were really drawn to the artwork, and the name fits the car so nicely that I would leave it be.
"Hey, Lulu! Nice car!!!"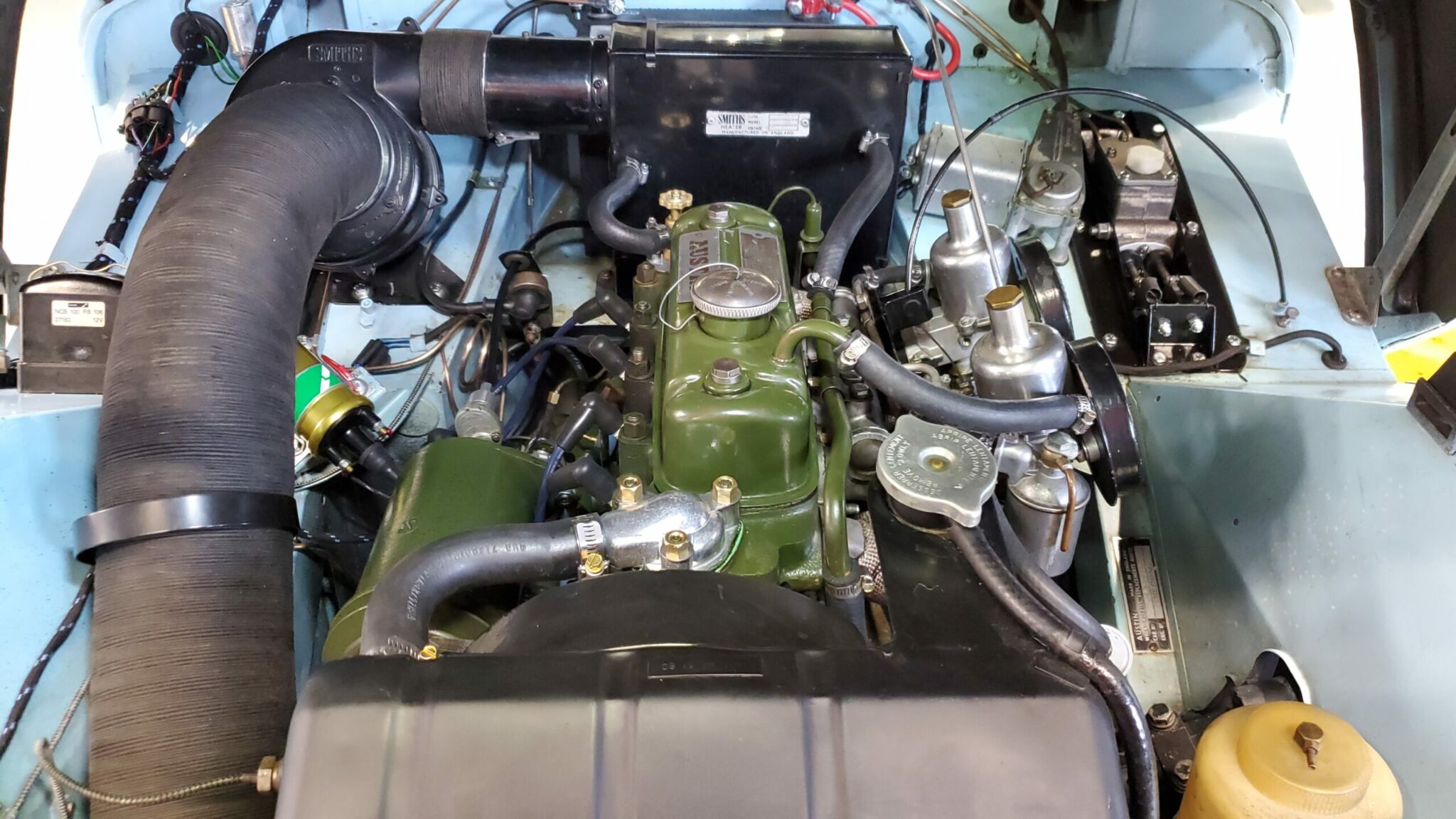 We're standing by for any upgrades for the new owners. For example, we'd love to put in three-point seatbelts (which we recommend) for the new owner. We can also further customize the car to your taste-lots of options are available-or leave Lulu as she sits. I'm happy to discuss that with you! There's still plenty of nice weather to enjoy this season and this car is ready to run! Call or email if interested!