The lower rear quarter is a common rust area on Frogeyes. Over the years, we've seen our share of blistered panels in this portion of the car. In some instances, the damage is extreme, but it's not always as difficult as you might think to repair this area. We sell a patch panel for this purpose, which you can see by clicking here. With the car shown, only a portion of that panel was needed, so we just use what is needed from the patch panel, and it is different with each job.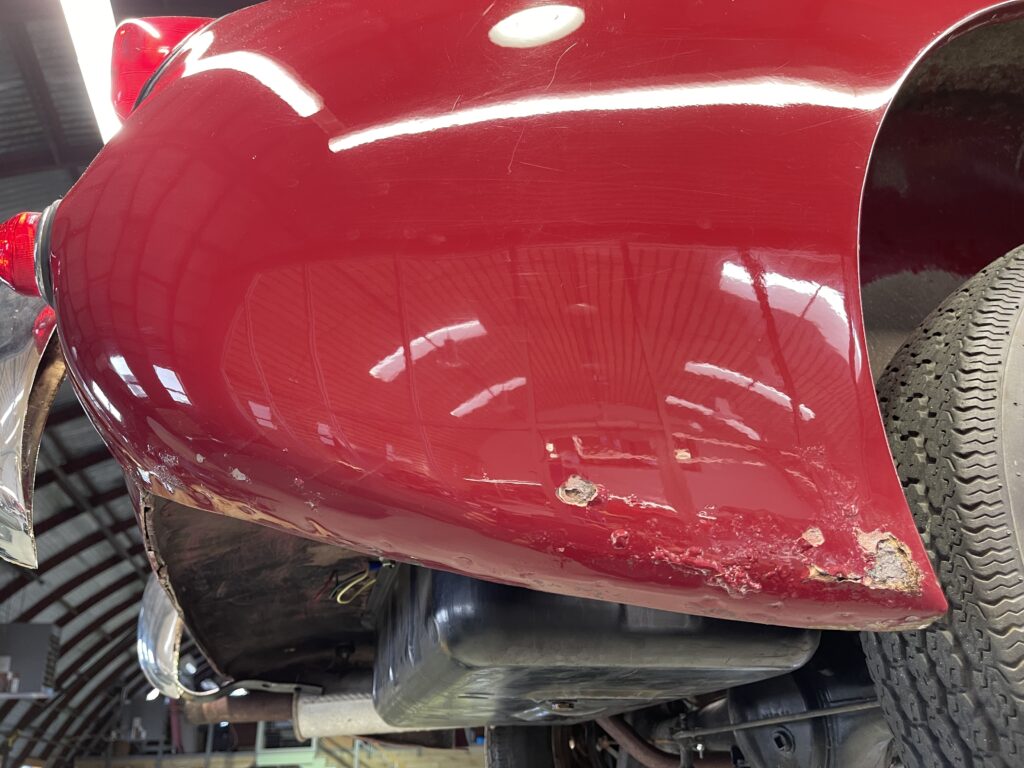 If you follow the sequence of the photos, you can see the blistered area prior to the repair and then the rusted material that we cut away.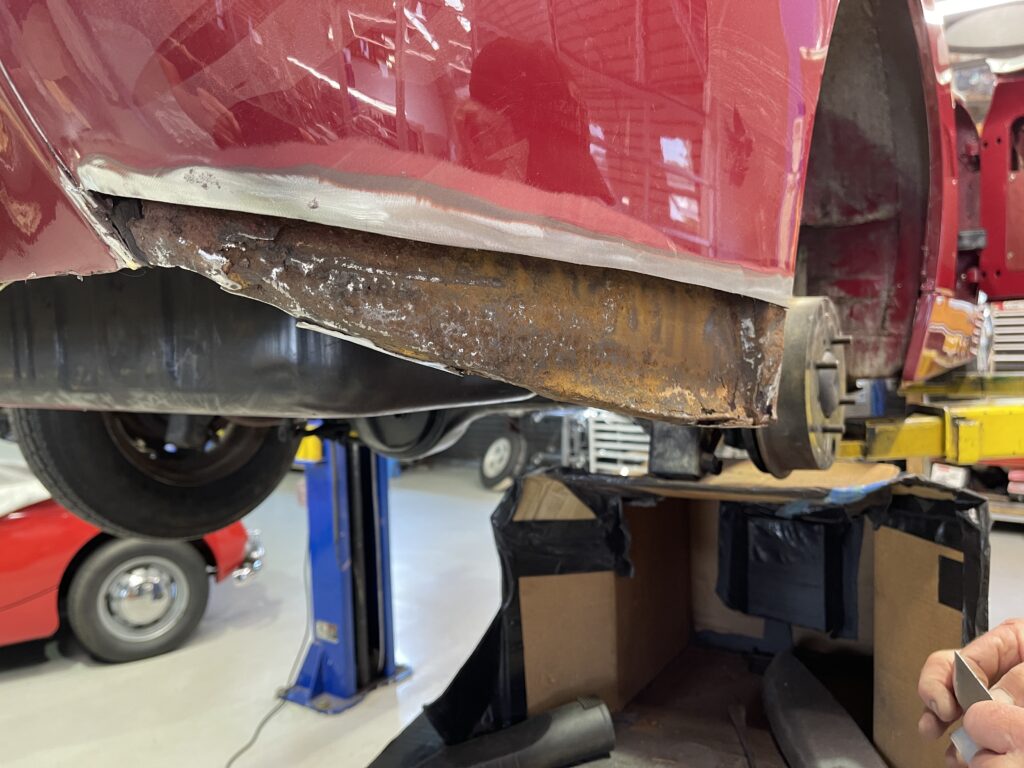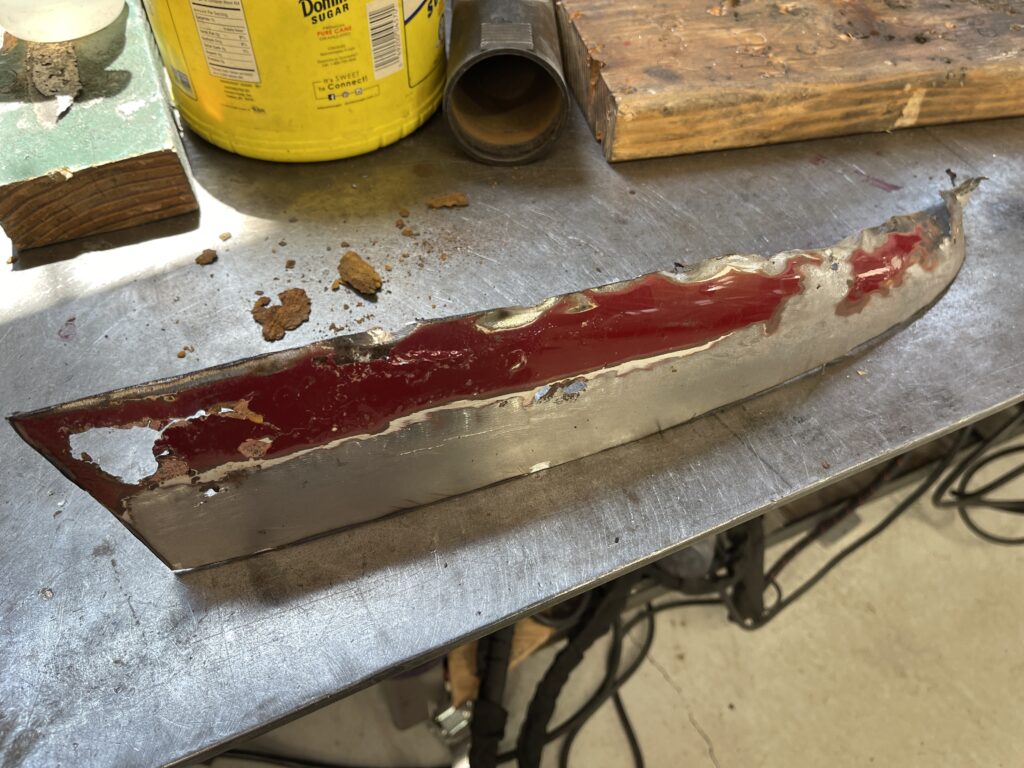 Here's a photo of the rusted piece on the bench, which we use to match the paint color, once the repair is complete.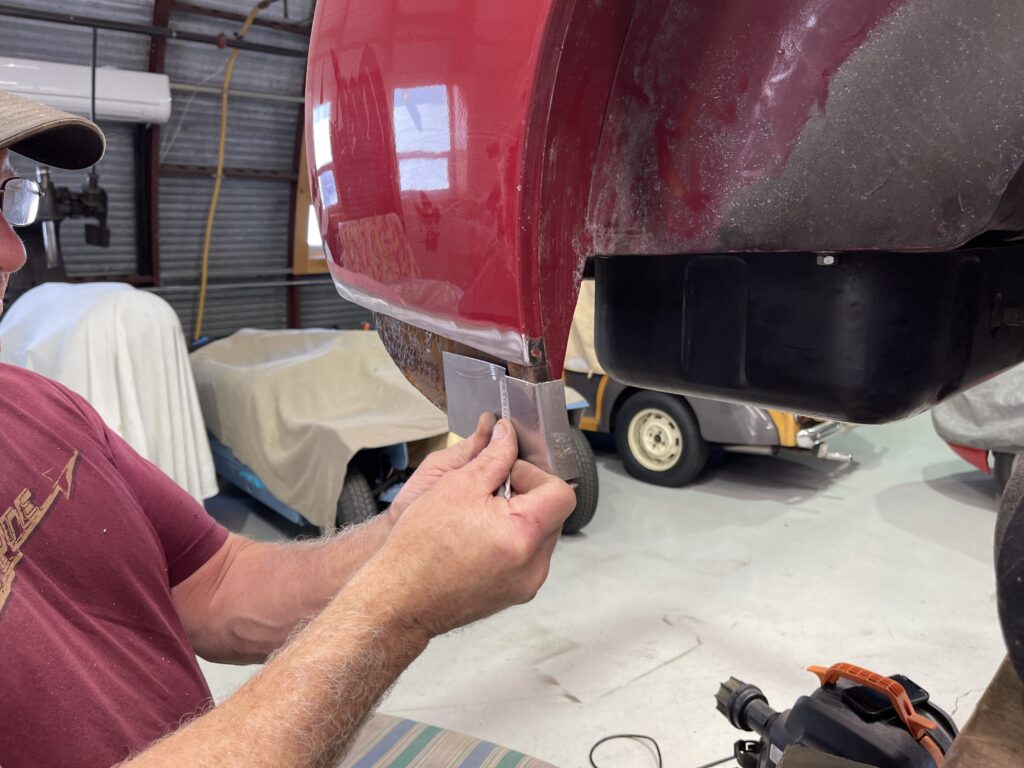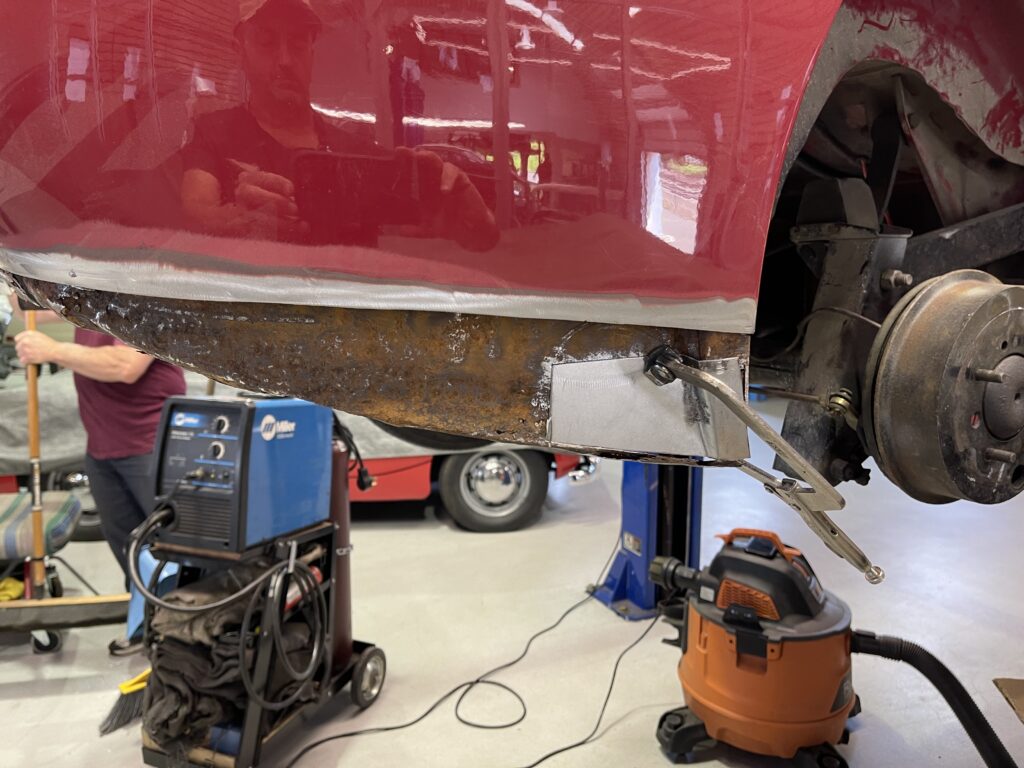 Here you can see the patch we fabricated for the inner skin of this area, hand-formed by our lead fabricator Kenny.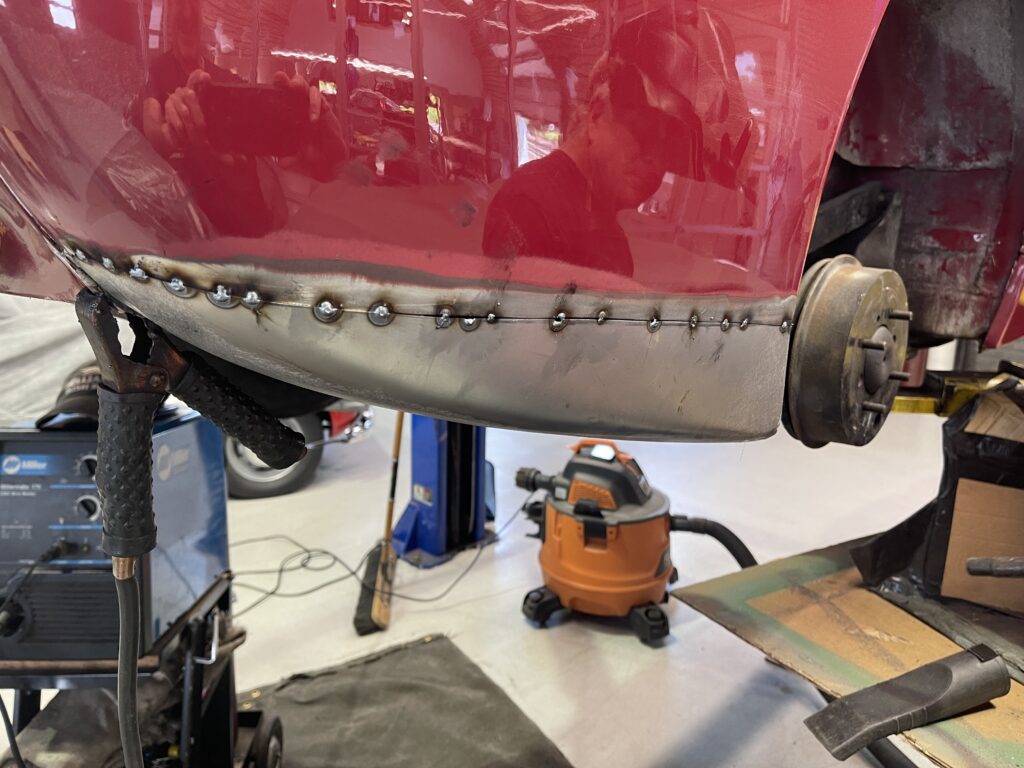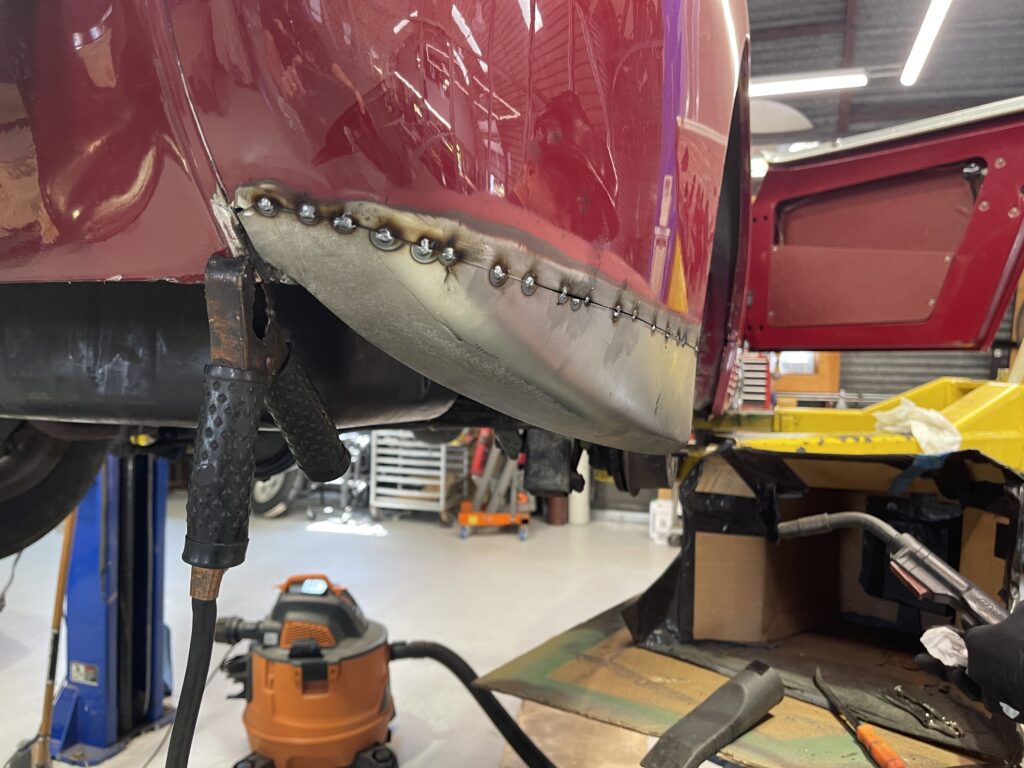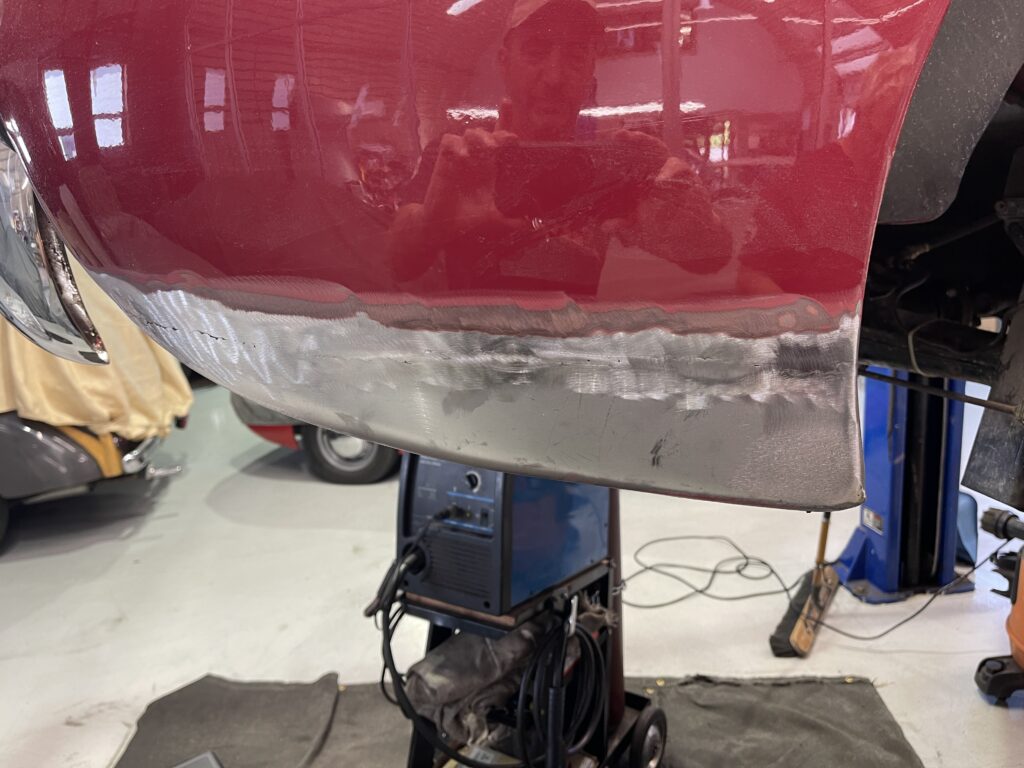 Then, after welding in the inner patch, the outer patch panel is tack welded in, and then a complete bead of welding all the way across the seam is laid down, which is then ground down flat.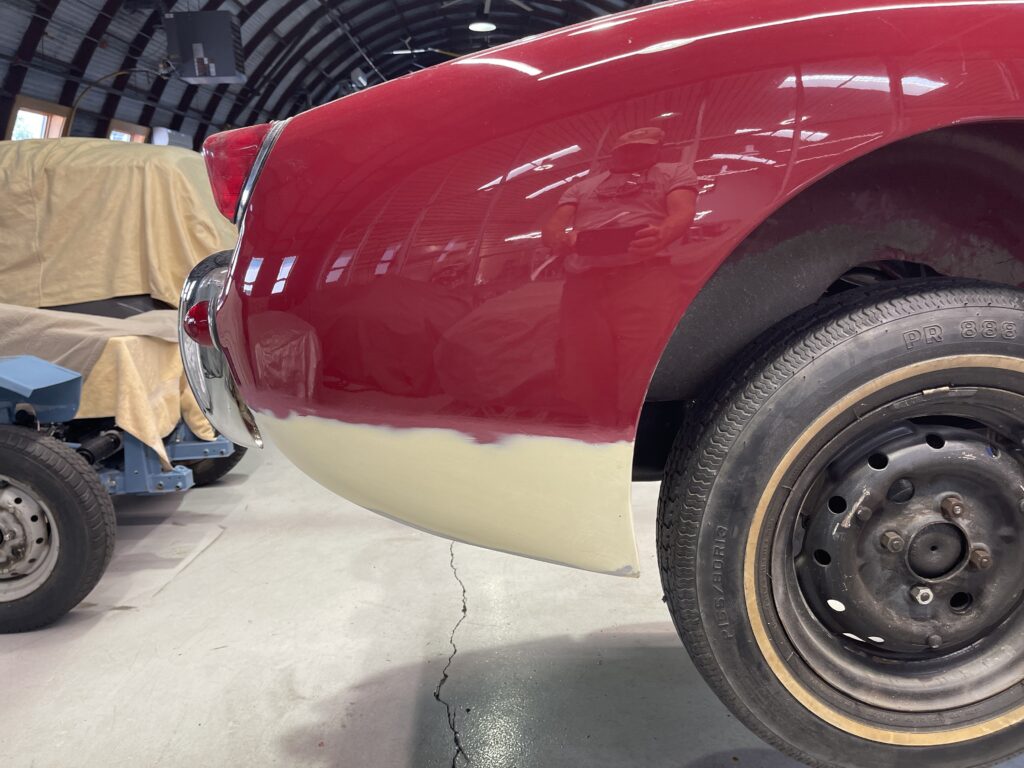 Finally, a very thin coat of body filler is applied so that we can sand the repaired area into a perfect compound curve.  
Next week, the primer goes on and then the final red spray is blended into the existing quarter panel.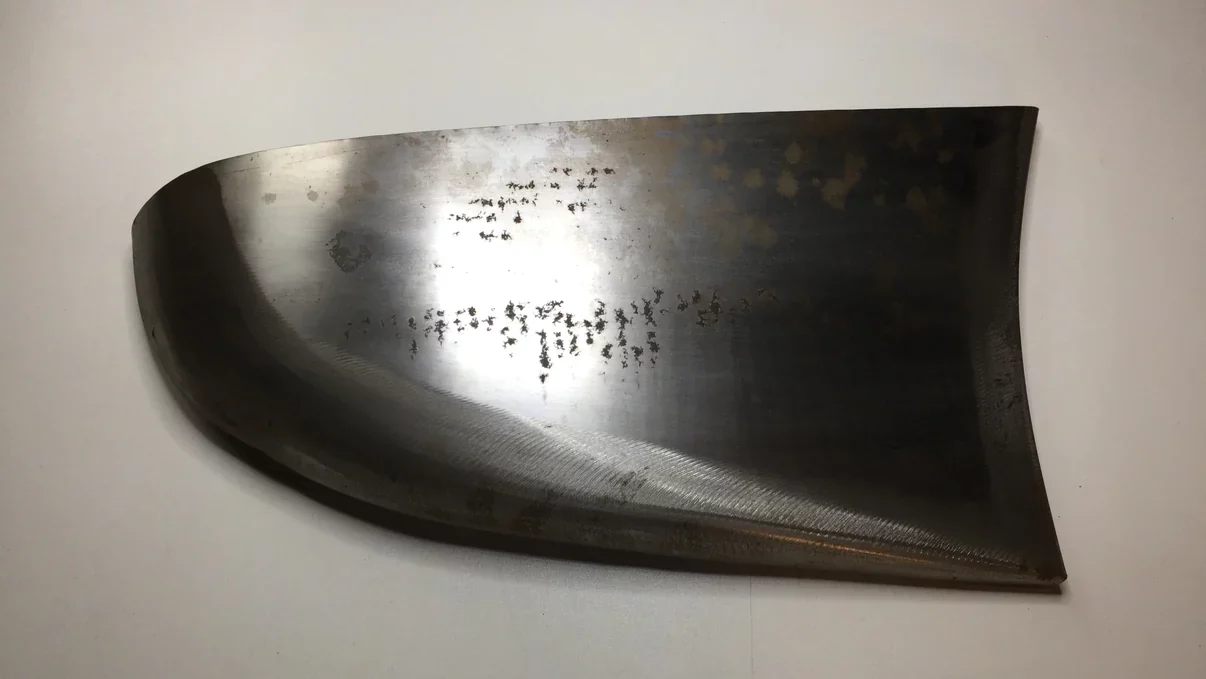 The design of this rear section is not ideal; moisture gets trapped at the bottom of the fender in this area and leads to the blisters and rust that you see in this post, but now that it's been removed and repaired and resealed inside, this Sprite should enjoy another 50 years without perforation!