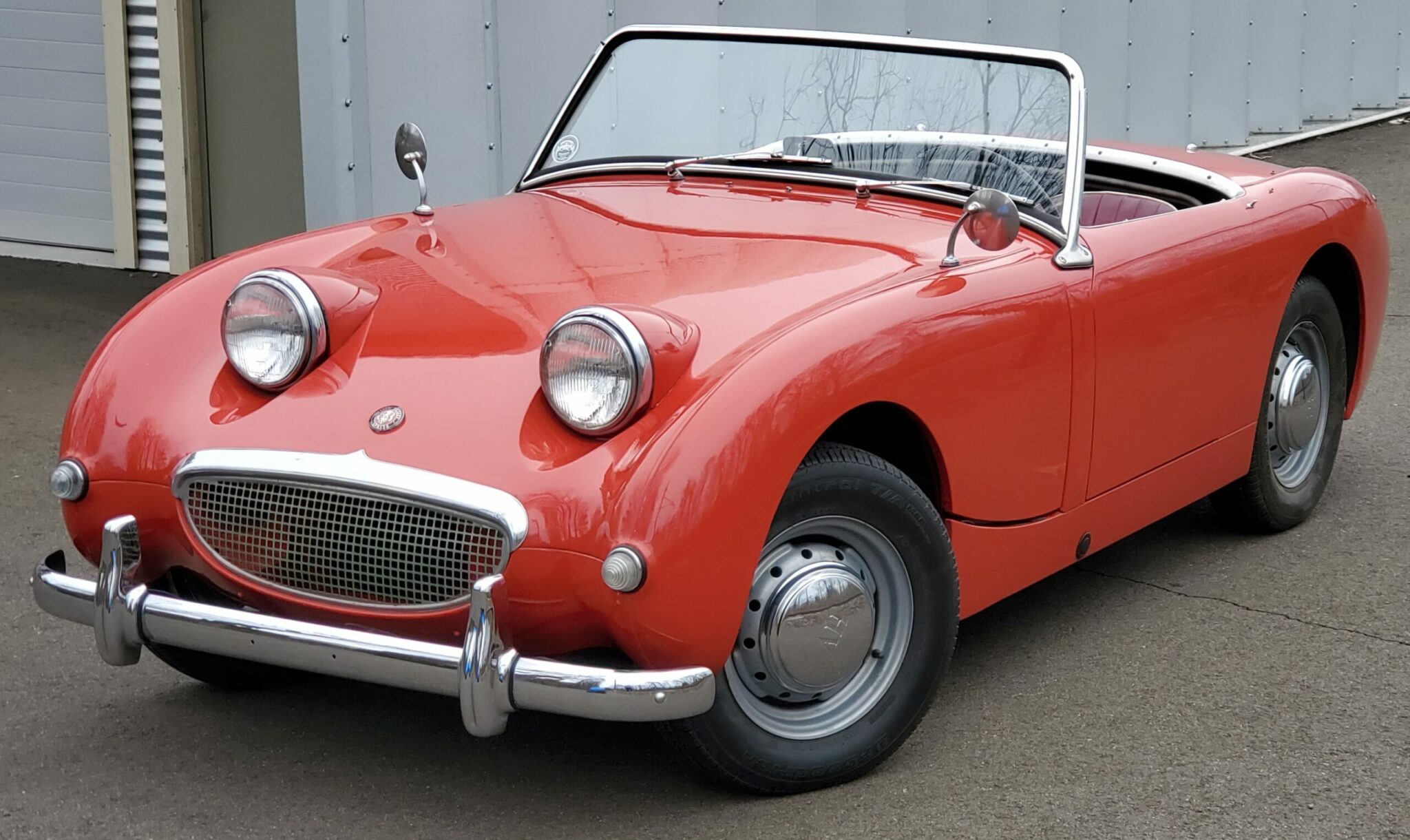 Here's another great Bugeye with a strong original feel, fit with basic stock stuff. We've just done a bunch of upgrading for drivability… Tate's throw-out bearing was a bit worn, so we just replaced the throwout and clutch assembly, and while we were at it, replaced the end to end metal fuel line and installed an upgraded electric fuel pump. Also, we just installed new front shocks! Nice upgrades to get Tate ready for your summer fun!
AN5L 7879 is a solid car that appears to be a relatively low-mileage car (the odometer shows approximately 83,000 miles but actual mileage unknown) with the stock configuration of 948 engine, four-speed transmission and drum brakes all around.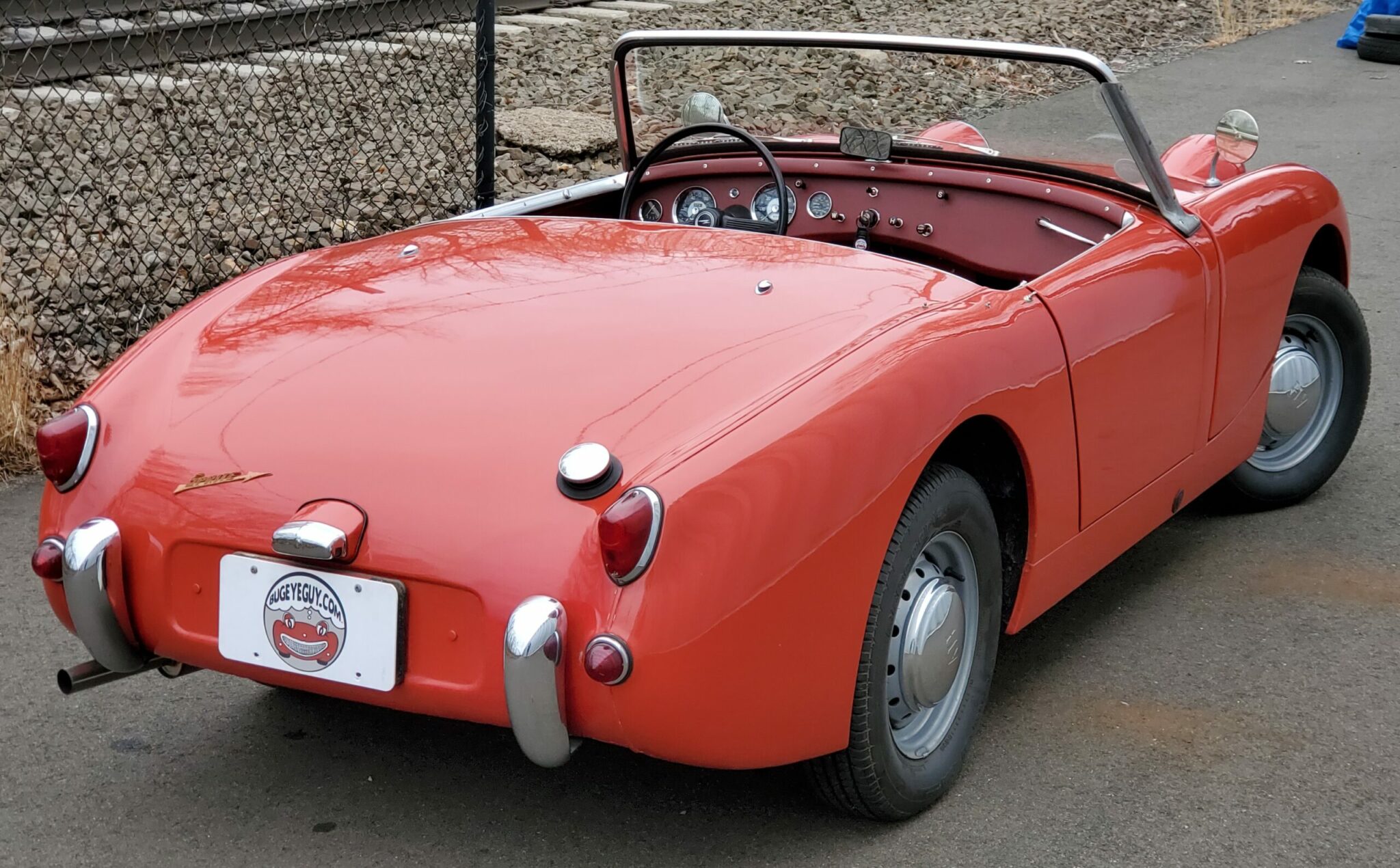 We've fit a brand new premium master cylinder and carpet kit improve reliability and spruce up the cockpit… this is a really good car that spent the last 12 years with a Florida collector, and is now ready for a new home.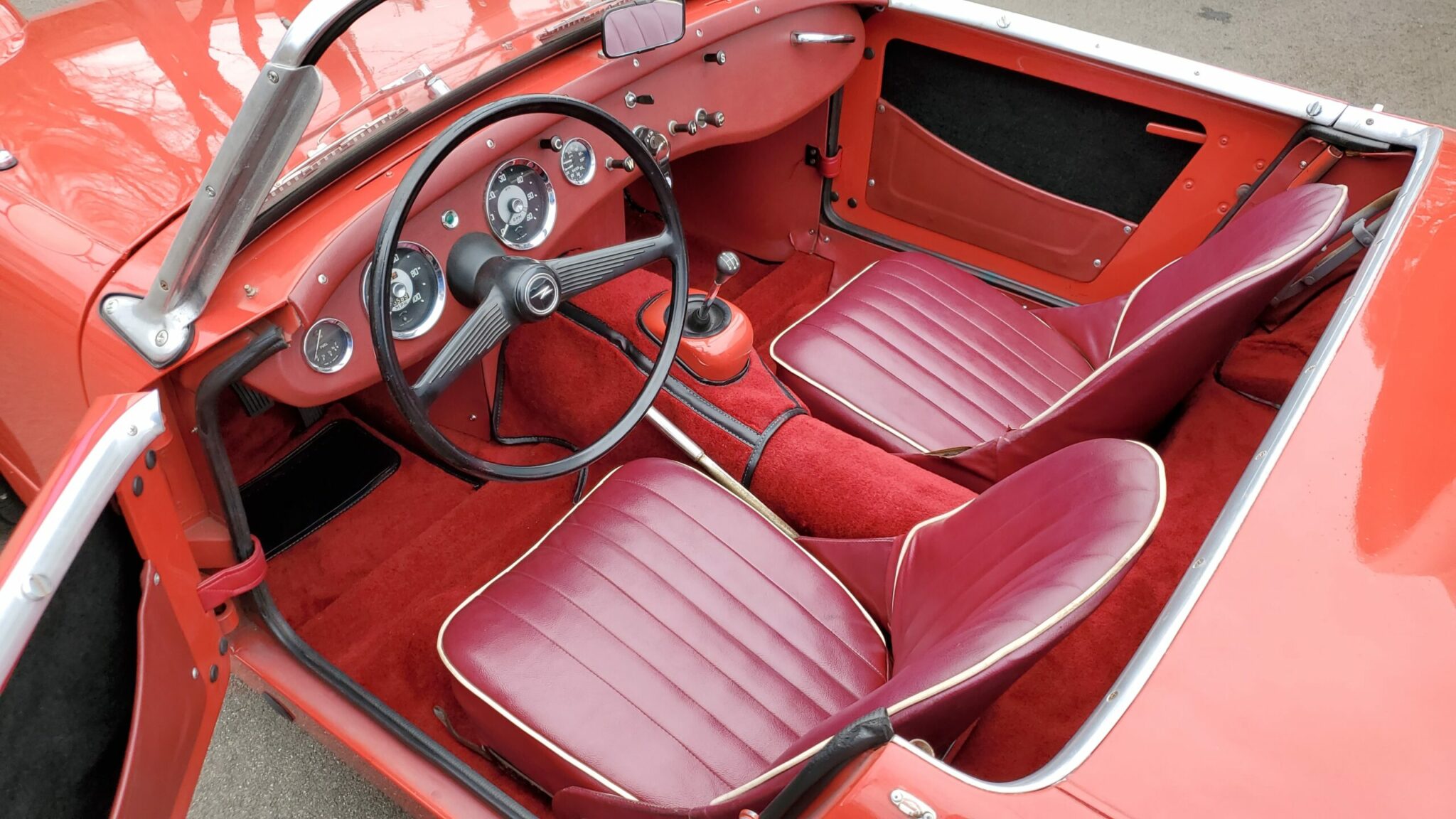 The paint is older and shows a little bit of wear, but still shines and presents very nicely. The top has some yellowing in the back window but fits very well, and the tonneau fits well, also. The floors are quite solid, so if you're looking for a good driver Bugeye that will put a smile on everyone's face, take a serious look!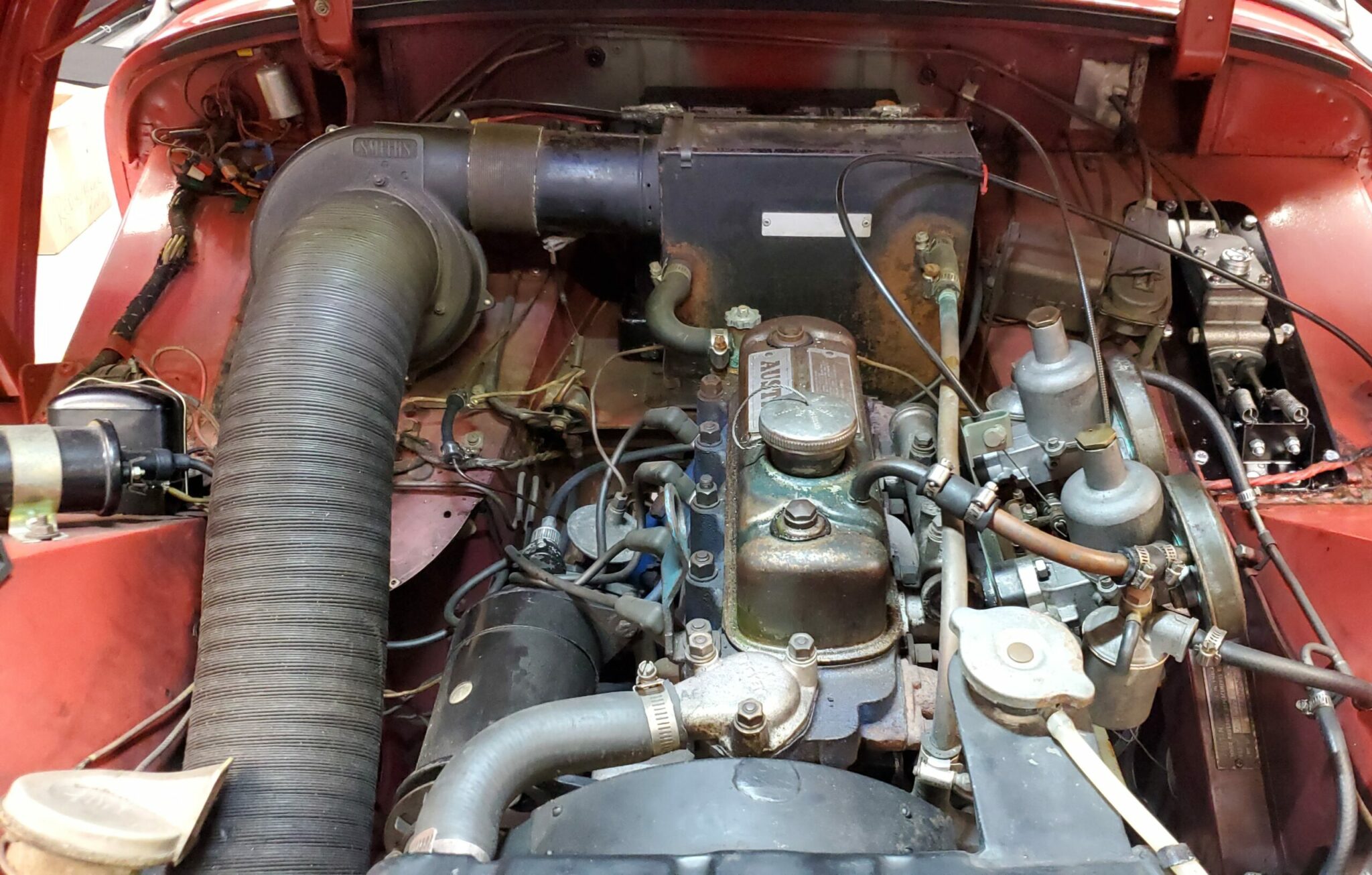 The car drives very nicely and is pretty well ready to go but we'd be delighted to provide a suite of reliability upgrades for the new owner! Give us a call and let us build out Tate with specifications designed just for you!