Sale currently pending! Stay tuned for another great MGA coming soon!
A multi-year restoration was performed on this very solid low mileage car! This 1959 MGA, called "Gerard" (HDA43 65059, built between January and May of 1959) has just come into us from its latest owner in Illinois and is now ready for its next home!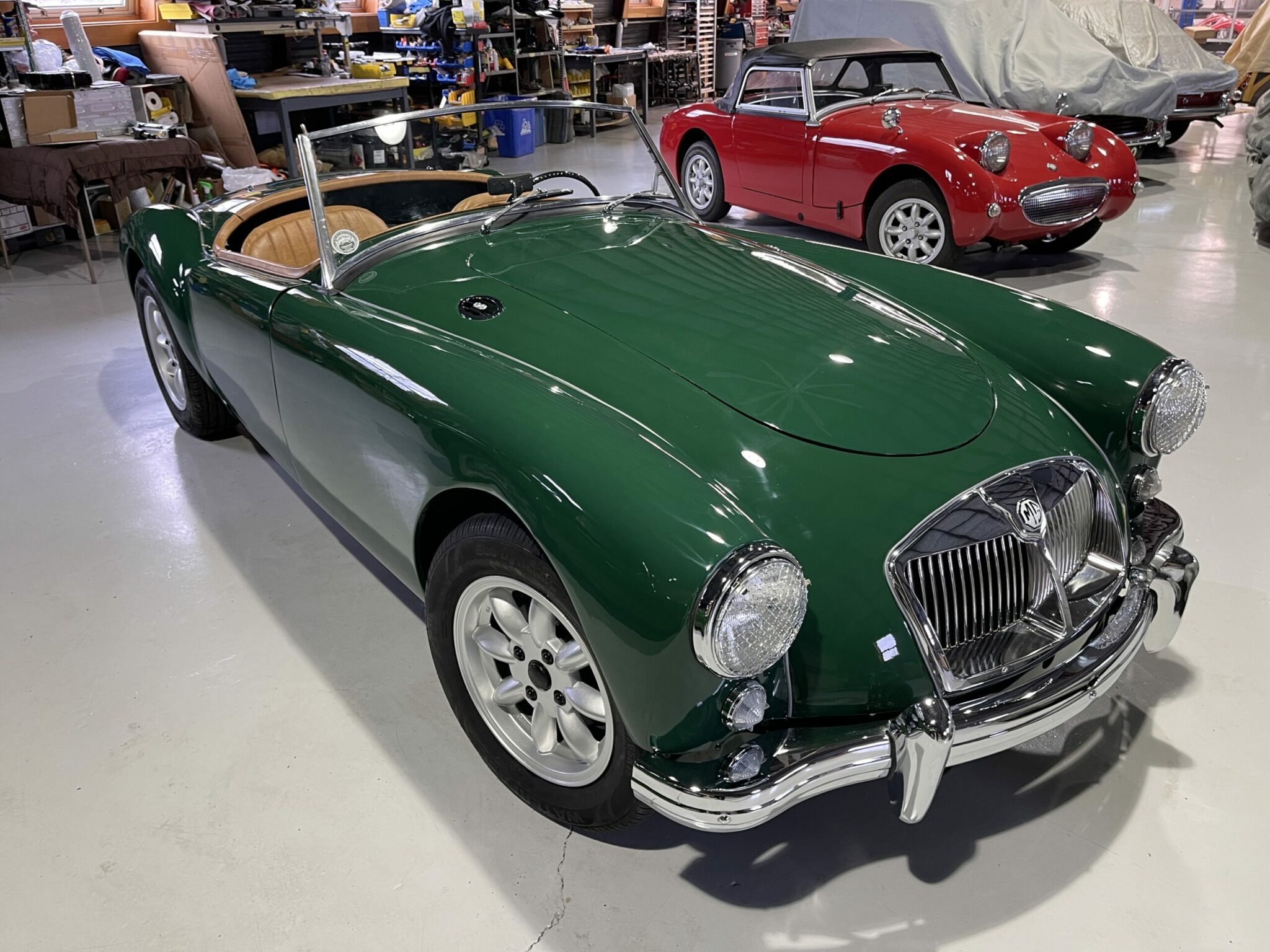 She's shiny, straight, and very sharp, great to drive, with an all new hydraulic system upgraded just this month including all cylinders and hoses, and fresh brake fluid throughout. The engine and transmission were recently rebuilt, and the paint is new. Almost all the trim parts are new as part of the recent restoration.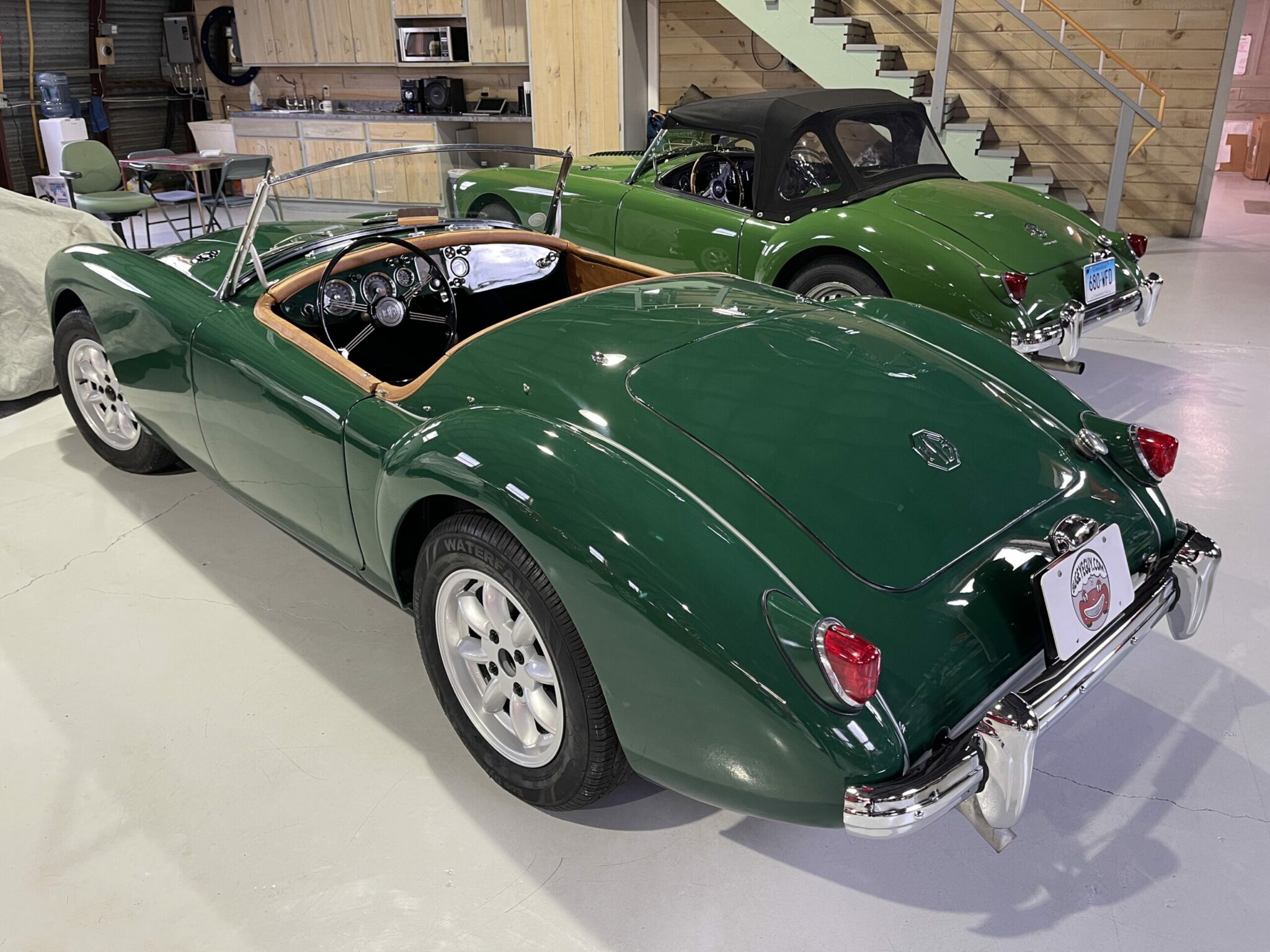 Gerard is fit with drum brakes all around and a rebuilt 1600CC engine installed from a later MGA. Metal floor pans (instead of original wood) were also installed during the restoration. This is reversible should someone desire, but I don't know why anyone would change back to wood, when the metal is so much more durable. The car also has a Mark II grille from a 62 MGA, because the restorer liked the look, but this too can be easily changed to a correct Mark I grille if the new owner so desires. A lot of people prefer the look of the Mark II grill, but that is ultimately the new owner's choice.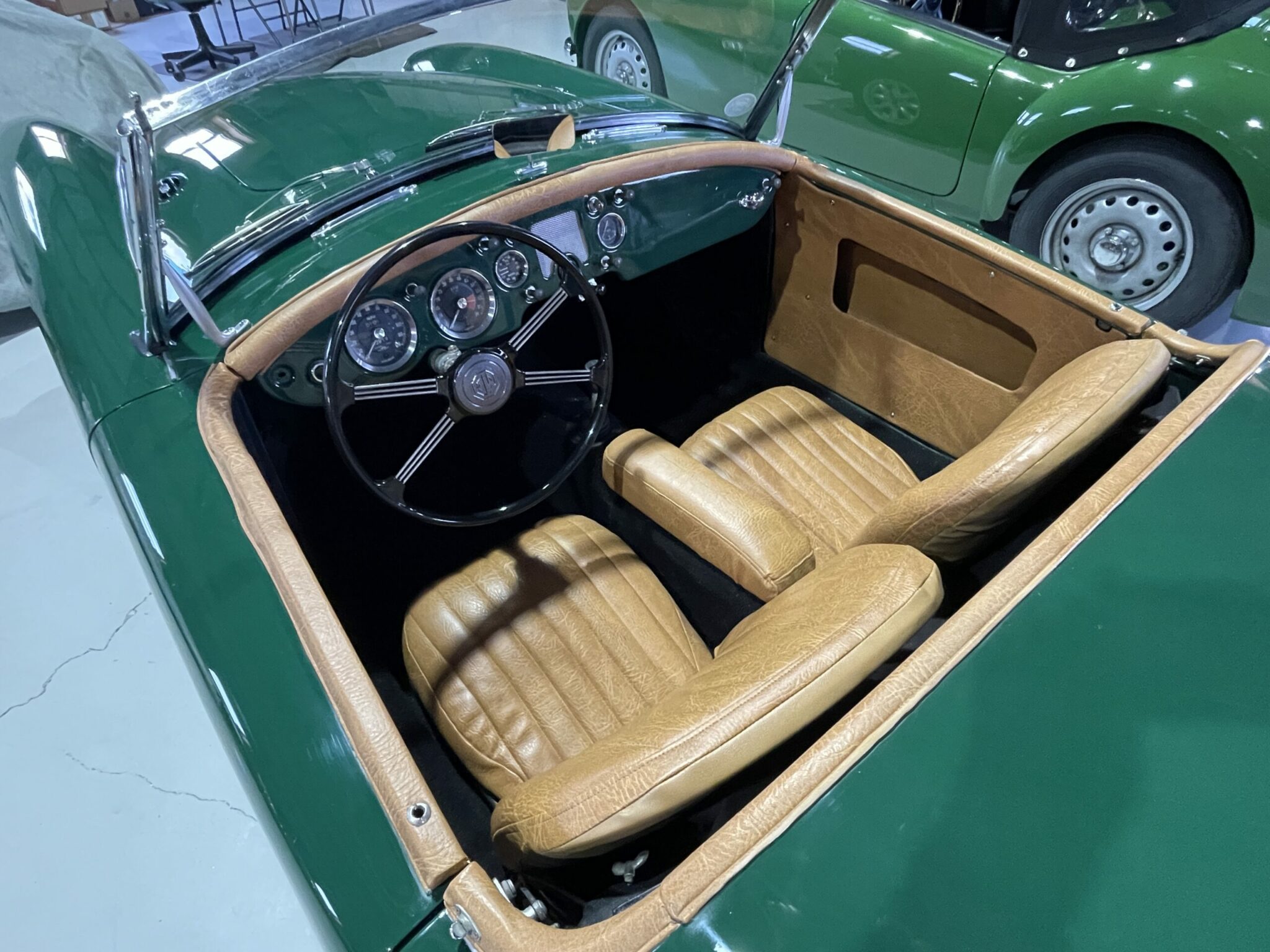 This may not be the right car for a purist, but for anyone looking for an awesome driver with tons of money invested, this is a great candidate, and in all the right colors! New wheels and tires are also present as is an upgraded aluminum radiator for hot weather driving.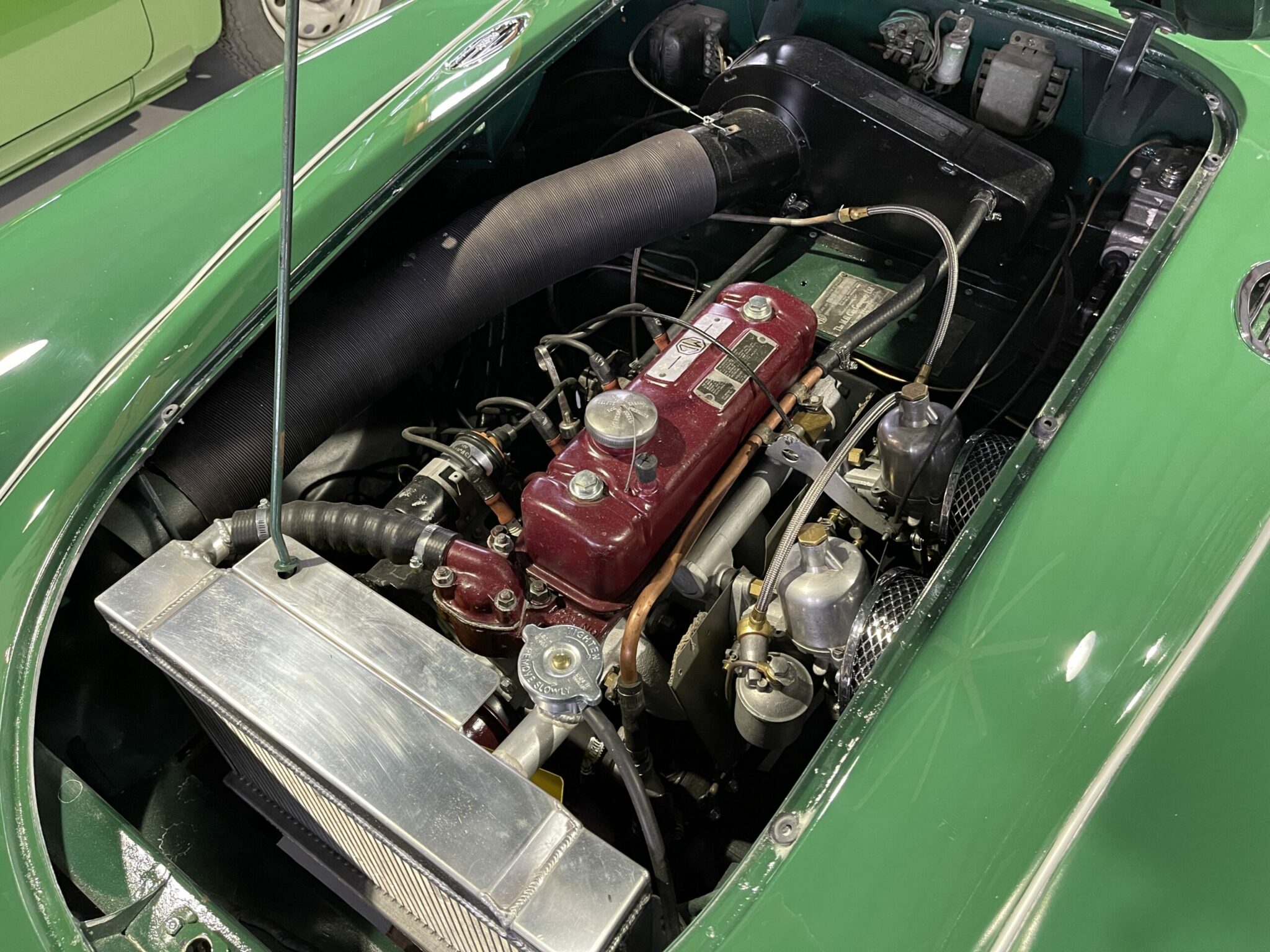 This car turns heads everywhere! More pictures to come. Call or email if interested! (And the other MGA in the pictures is a customer's handsome twin cam, here for service…)